Get More and Spend Less with Early Booking Savings!
While it's tempting to book at the last minute, there are amazing benefits when reserving your trip in advance. This blog will provide you with the inside scoop on the benefits of early booking savings!
Early Booking Savings =Lower Prices and Better Choices
By taking advantage of early booking savings, you are provided with a broader array of options when booking your trip. Resorts offer enticing sales while also providing you with high quality vacation options. Less money and more options, sounds like the perfect combo to us! Air fare is naturally considered cheaper when you book early, as rates begin to increase closer to your travel date. Making a room selection becomes much more exciting when you have the first pick; you snag the room with that picture-perfect view and swim out pool! Typically many of the top all-inclusive resorts sell out during peak seasons therefore; booking in advance ensures your perfect spot is secure.
Less Stress and More Excitement
When booking your dream vacation early, all you have to do is sit back and wait for the enjoyable day to arrive. A fun travel tip: try downloading the Vacation Countdown app where your excitement can continue to grow as you get to count down the weeks, days, and hours before jumping on the plane and heading off to paradise!
Book Now, Save Now, and Enjoy December in a Tropical Landscape!
Early booking savings are here for December!  Whether you're planning on spending December seaside with your loved ones or having an unforgettable New Year's Eve in your dream sun-kissed destination, we have a wide variety of vacation selections for your next holiday adventure! Here are some of the incredible early bird deals we are currently offering: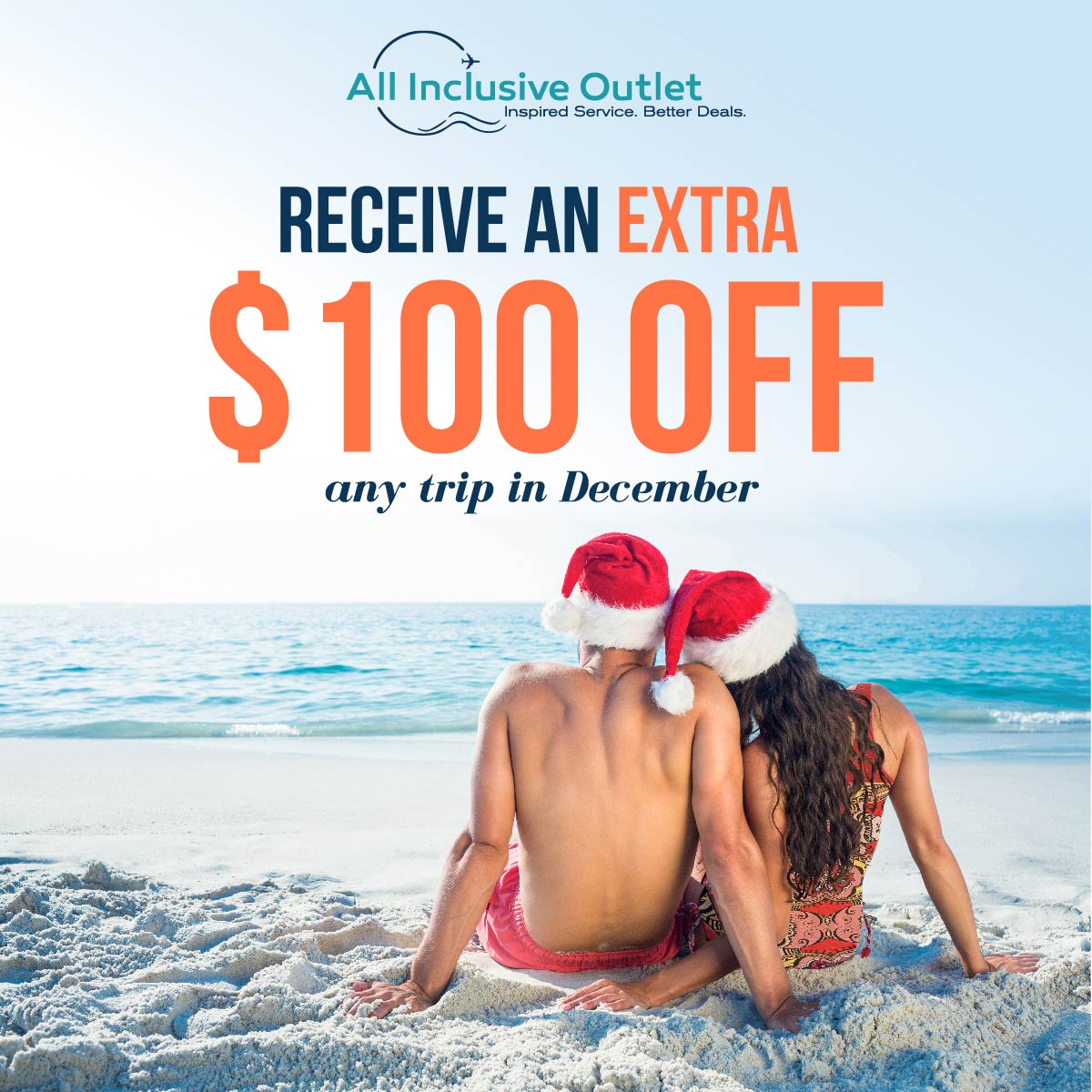 Receive an EXTRA $100 off our already low prices and hottest deals for ANY trip in December!
Valentin Imperial Maya: An adults-only paradise with a classic Hacienda design, you can indulge yourself with private beach access, delectable spas, plus other all-inclusive perks!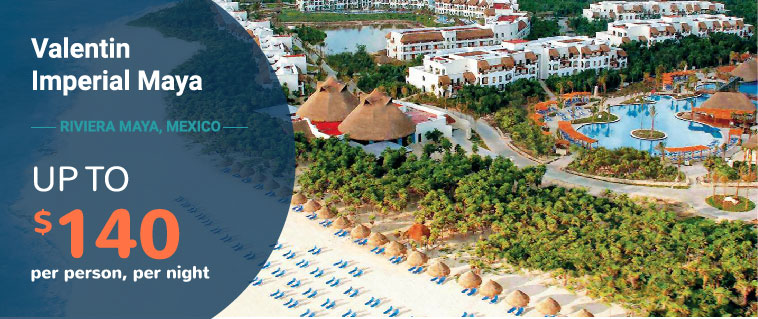 The Royal Suites Turquesa by Palladium: In the sunny Dominican Republic, adults can enjoy this lavish all-inclusive resort featuring two golf courses, a long stretch of private beach and turquoise water, plus numerous romantic offerings and activities for the trip of a lifetime!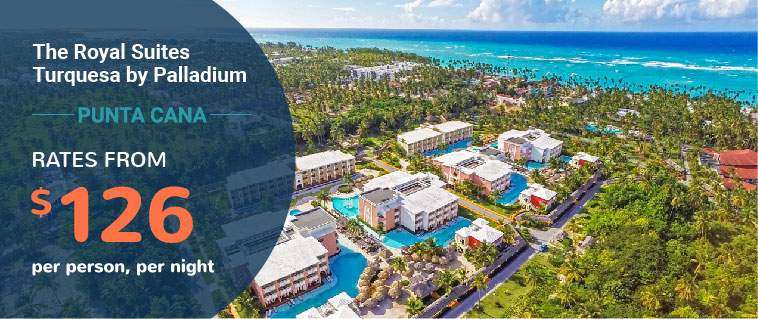 Palladium Hotels & Resorts:
Get great deals at the luxurious and always all-inclusive Palladium Resorts! Perfect for families, couples, and romantic events like honeymoons or weddings, you can choose from a number of Caribbean destinations including Jamaica, Mexico, and the Dominican Republic to have an incredible vacation!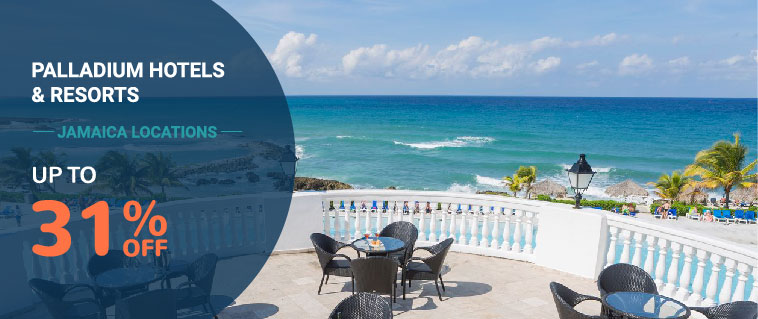 Barcelo Aruba:
Located on a quiet secluded beach just outside of a lively arts district, Barcelo Aruba is a trendy and welcoming resort with fantastic activities for all ages to enjoy!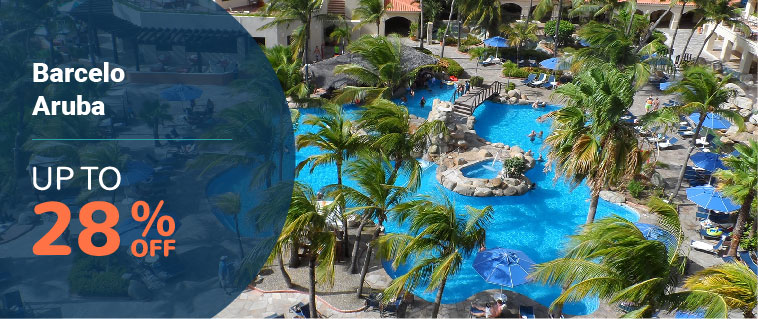 Make the most of your next vacation by taking advantage of our early booking savings. Find a destination that thrills you and book early to save money, have more options, and be more excited than ever!
For more information visit our website!