Iberostar Rose Hall Beach All Inclusive Vacations
If you're looking to experience paradise, there's no doubt that all inclusive vacations in Jamaica are for you. Pristine beaches and scenic mountain ranges will leave you in awe from the moment you arrive up until you leave. The locals are friendly and welcoming, offering their warm hospitality at the many resorts located across the island.
For the perfect blend of relaxation and fun, Iberostar Rose Hall Beach all inclusive vacations invite you to simply enjoy. Whether the purpose of your getaway is to take it easy or fill your days with activity and adventure, you're guaranteed a good time. Plus, this all-ages resort in Montego Bay is only a 20-minute drive from Sangster International Airport.
Ready to jet off on your beach vacation? Browse through hundreds of discounted all inclusive packages and SAVE BIG at All Inclusive Outlet >>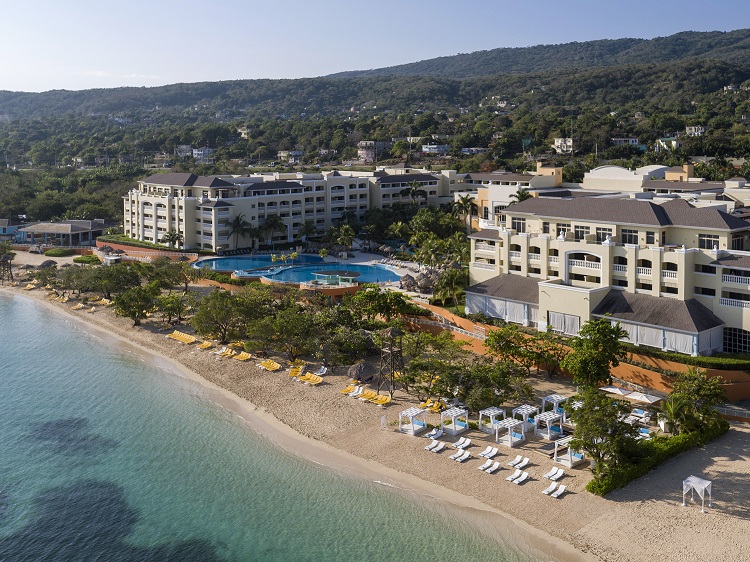 More information on Iberostar Rose Hall Beach all inclusive vacations
What's Included?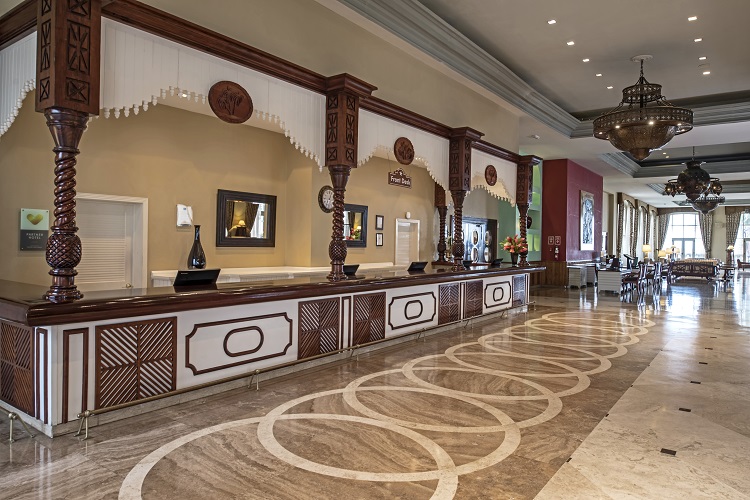 Rest assured your stay at Iberostar Rose Hall Beach has everything you need. You'll receive attentive service from staff members who are available to answer questions or fulfill any requests you may have. And of course, your all inclusive vacation package features luxury amenities and facilities, including:
Spacious accommodations
Authentic world-class cuisines
Land and water sports, plus access to the fitness center
Swimming pools, including a children's pool
Direct access to the beach
Free Wi-Fi
Accommodations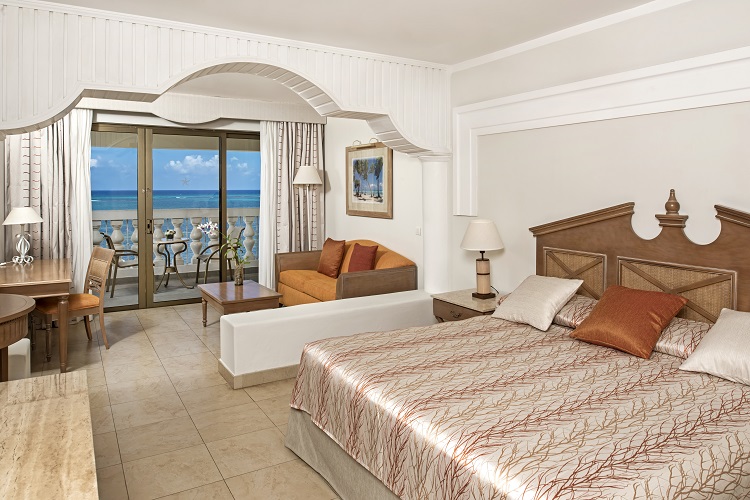 The elegant rooms and suites at Iberostar Rose Hall Beach are designed with modern furnishings and offer plenty of space. Each room features a flat-screen TV, fully stocked mini bar, coffee maker, full bath, and more. Room service is available from 11am – 11pm if you ever want to dine in, plus you'll have your own balcony to relax on whenever you need some privacy.
Activities and Amenities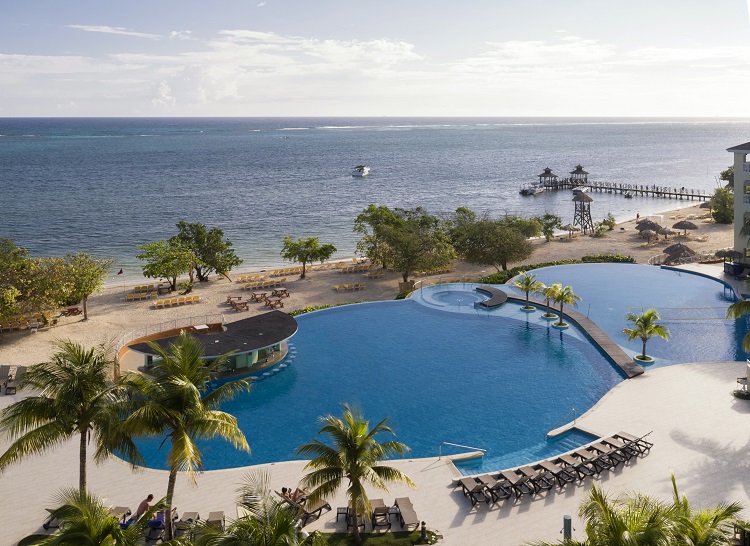 As a guest, you'll have access to amazing onsite activities as well as live entertainment. If you'd like to enjoy the gorgeous Caribbean Sea, you can partake in various water sports. There's plenty of room by the pools and you'll especially love sunbathing on the pristine beach. Fitness buffs will appreciate Iberostar's Fit & Fun program, which offers yoga, spinning, aqua aerobics, Zumba, and more. For young guests, there's a children pool along with Star Camp, a kid-friendly program offering games and activities.
Jamaica all inclusive vacations also offer new adventures for everyone. Just remember, anything you book off resort property may come at an additional cost. If you're into golf, you'll be in awe of the options available. Check out the White Witch of Rose Hall Golf Course, Cinnamon Hill Golf Course, and the White Witch Golf Club, all within a short distance from the resort. You can also arrange a scuba diving excursion, book a tour to the town of Rose Hall, or go zip lining through the lush jungle.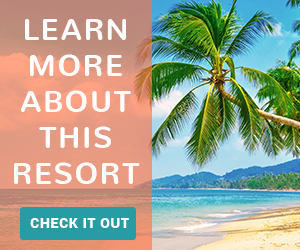 RELATED: Iberostar Cancun Star Prestige All Inclusive Vacations
Restaurants and Bars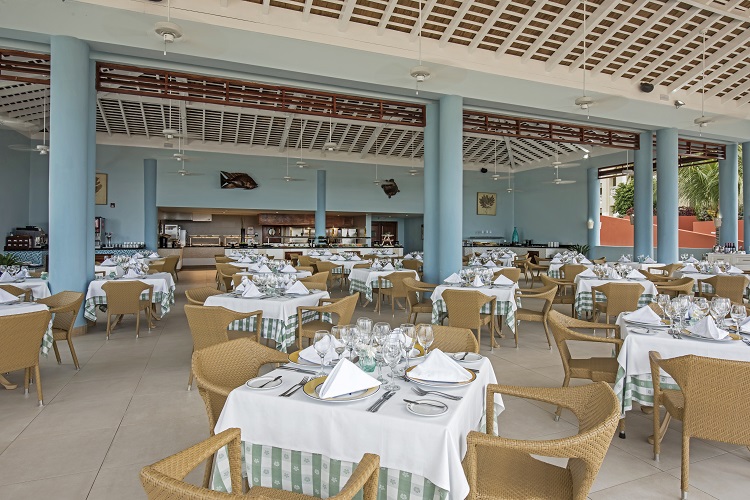 A quality dining experience is important when you're on vacation. That's why Iberostar Rose Hall Beach has the perfect meal to satisfy any craving you may have. The buffet serves lunch and dinner along with a continental breakfast. Visit the steakhouse for grilled meats or enjoy international cuisines like African, French, and Japanese. An ice cream shop has your favorite flavors while the beach bar is a great spot for a quick meal.
In addition, Iberostar Rose Hall Beach serves refreshing drinks at different bars throughout the resort. Cool off at the swim-up bar, catch up on the latest sports games, or just unwind in the lobby. There's also a trendy theater bar where you can enjoy a drink before or after a fabulous show.
Destination Weddings in Jamaica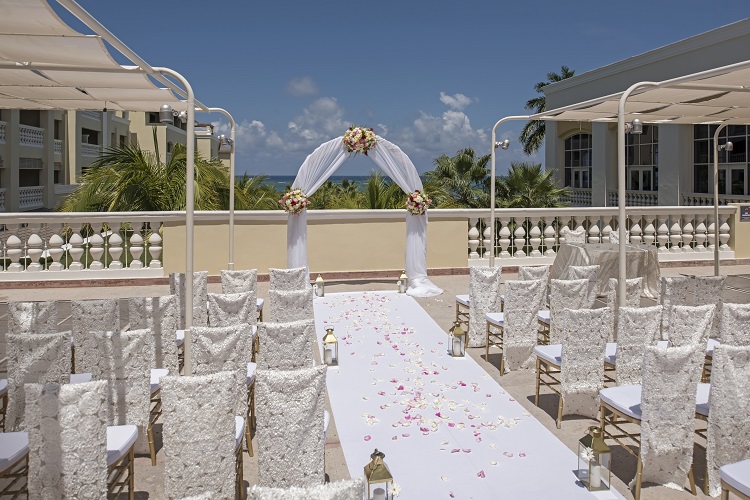 Is it a dream of yours to get married in the Caribbean? Luckily, Jamaica is a wonderful spot for destination weddings. And when you choose Iberostar Rose Hall Beach for your special day, you can create the wedding you've always dreamed of having. An onsite wedding coordinator and the resort's dedicated staff members take care of all the details for you. This helps make the planning process stress-free so you can simply enjoy and savor every moment.
Iberostar Rose Hall Beach offers the perfect wedding package for all couples. You can choose the right one based on your budget and style. You also have the option to customize your wedding so it can be as casual or as formal as you'd like with your individual taste showcased in every detail.
Related to: Iberostar Selection Cancun All Inclusive Vacations
Let's recap all inclusive vacations at Iberostar Rose Hall Beach
Iberostar Rose Hall Beach is an excellent resort for all inclusive vacations as well as destination weddings. It's ideal for travelers who want to stay active, explore the area, and experience the best of Jamaica.
Visit All Inclusive Outlet and browse through discounted vacation packages to save on the beach getaway you've always wanted to take.