Featured Resort of the Week: Breathless Punta Cana Resort & Spa
At Breathless Punta Cana Resort & Spa, guests enjoy a vibrant nightlife balanced with the natural serenity of the Caribbean. This idyllic adults-only property provides the mature pleasures of fine foods, international liquors, and diverse parties. There's also all of the pampering and relaxation one can ask for from personalized massages to cocktails on a candlelit table. Whether you're in the mood for soaking up Punta Cana's breathtaking beaches, relaxing with all inclusive luxury, or hitting the high-energy events, Breathless Punta Cana Resort & Spa is ready to leave you gasping for more!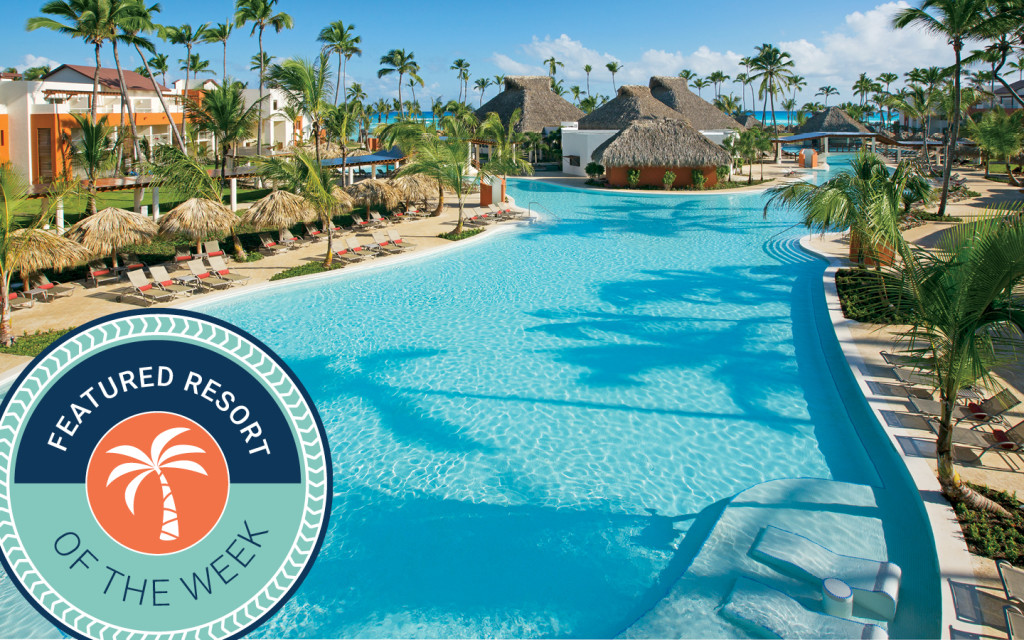 Stunning Rooms
This beautiful property features 750 rooms combining traditional Caribbean designs with decadent twists. The standard accommodations feature either a king size bed or two doubles, a private terrace or balcony with a Jacuzzi along with an ocean, garden, or poolside view. These rooms are spacious with two sinks and a glass-door shower in the bathroom, comfortable chairs, and tropical decor gracing the walls and bedding. The biggest difference between rooms is the views, which can be selected upon request along with an optional swim-up pool that connects directly to some suites.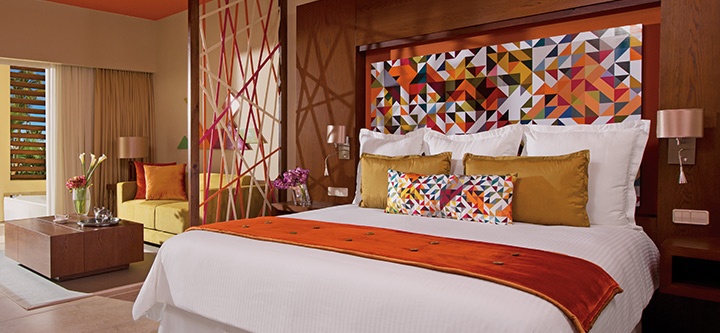 The next series of accommodations feature Xhale club privileges ranging from exclusive VIP services, a private lounge space, aged liquors, and other fine amenities. The first in the series of Xhale categories is the Junior Suite which features an extra room with a coffee table, couch, and more Caribbean decor. Oak walls surround the bed while an orange ceiling contrasts beautifully with the cream colored walls. Outside, you can choose a swim-up pool or a direct view of the ocean.
The Presidential Suite, which is the most outlandish in the resort, features an extended dining room, living room, and a separate guest bathroom in its luxurious 2,600+ square footage. The balcony features two separate dining tables with enough space leftover to enjoy the magnificent ocean view.
Adult Entertainment
There are two sides to Punta Cana. The first is the traditional beach-tourist side where you can enjoy snorkeling, sunbathing, and water sports. Ziplines in the jungle, bicycle riding along the beach, and sunsets viewed from a recliner on the warm sand allow you to experience the natural wonders of the Island. The other side is full of strobe lights, pulsating rhythms, and adrenaline-fueled nightlife!  Breathless Punta Cana fuses these two sides together to create an incredibly unique resort experience.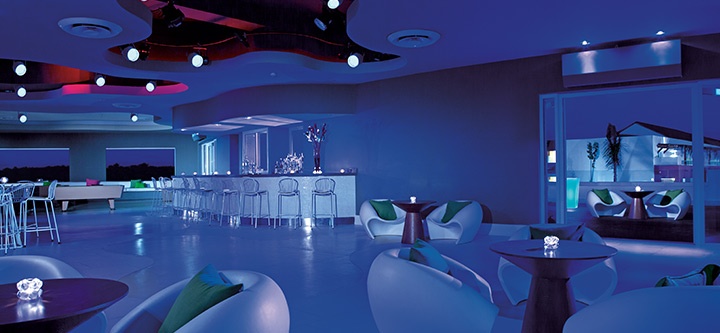 At night, you can choose to taste both sides (often at once!). Upon arrival, check out their nightly event calendar to experience everything from:
A masquerade ball
A black lingerie with black lighting dance
An sensual surprise party
Aerial acrobatics shows
A techno beach rave
Ballroom dancing
Dancing and aerobic lessons
Plus more surprises ranging from international DJs to amazing light shows!
Time to Eat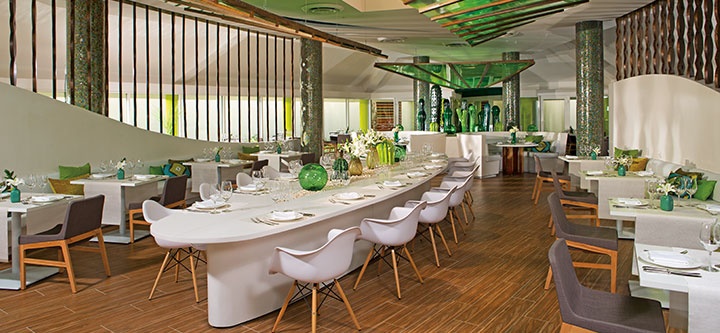 Lounging by the pool and dancing can work up quite an appetite, and Breathless Punta Cana has a wide range of options fit to satisfy all culinary cravings. Each guest is provided with unlimited top-shelf liquors, soft drinks, and fresh juices along with an international and localized buffet. Enjoy a burger and beer at the Barefoot Grill by the pool, or taste world-class French cuisine at Coquette. The Nook Cafe has you covered for breakfast with fresh coffee and even fresher pastries, while Spumante combines Italian dishes with contemporary decor. For drinks, sports, and romantic moments, head into the blue-tinted After Dark nightclub. If you want a more casual experience, the swim-up bar has everything you need to float and chill.
With endless clubs, restaurants, and activities, plus the traditional attractions that Punta Cana is known for, Breathless Punta Cana Resort & Spa is guaranteed to take your breath away!