Featured Resort of the Week: Valentin Imperial Maya
The perfect vacation is equal parts relaxation, romance, flirty fun and adventure. At Valentin Imperial Maya, you can have it all while also enjoying some of the most breathtaking views in the Riviera Maya region of Mexico. This resort is exclusively for travelers over the age of 18, and while groups of family members and friends would certainly have a wonderful time at this resort, it's designed with couples in mind. Secluded, private pathways that lead to serene stretches of beach can be found at this resort, and there also are cabanas along the shore that are perfect for lounging with the one you love the most. If you're on the search for luxury, you won't have to look much longer.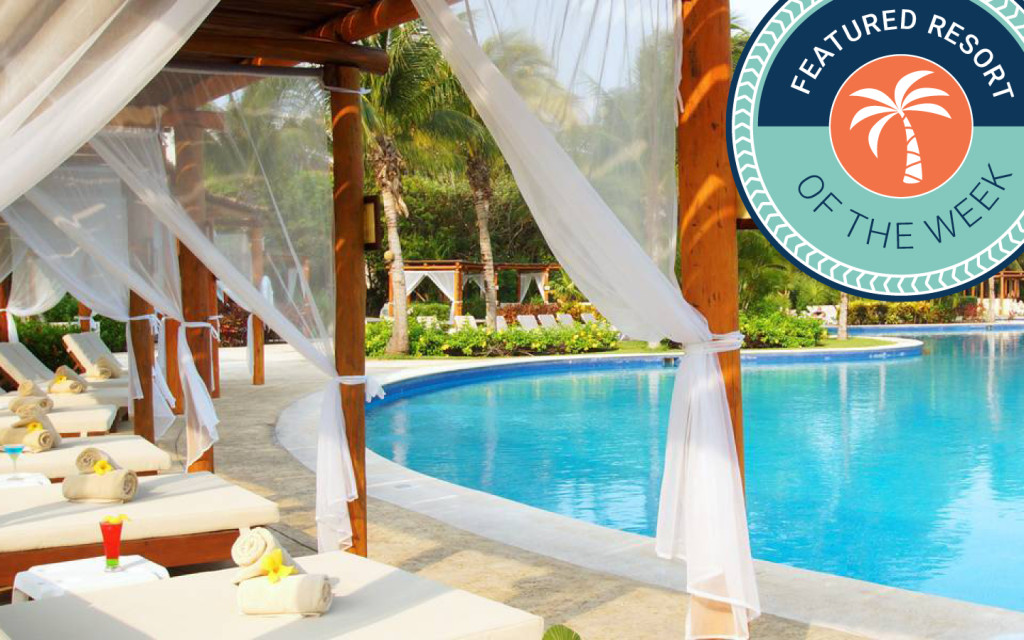 Discover What's In Each Room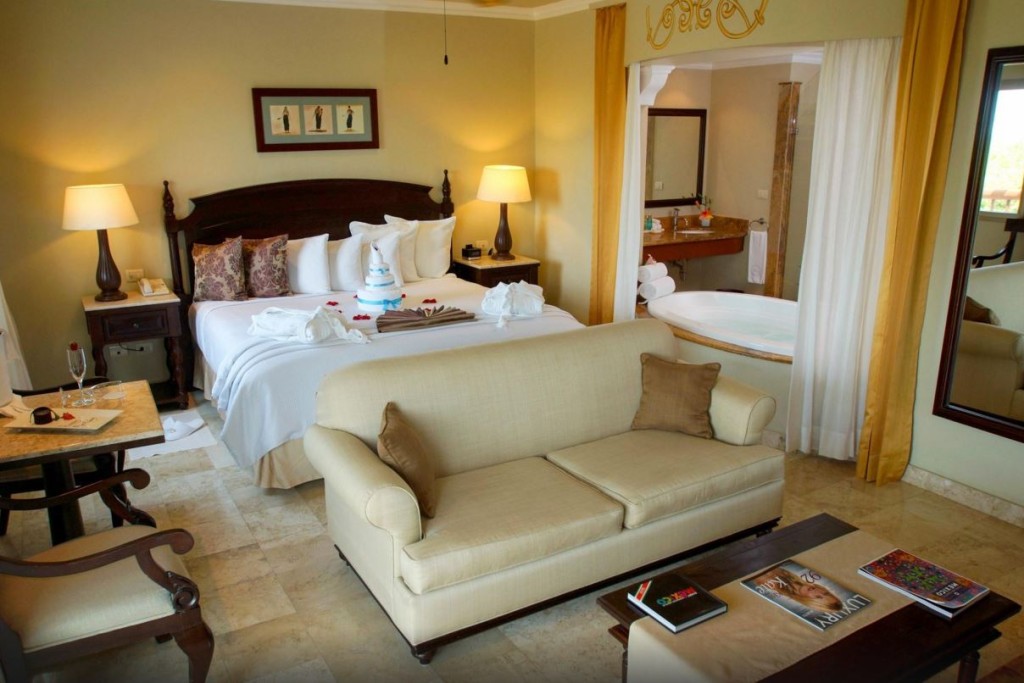 You don't have to book the most prestigious accommodations at this resort in order to be surrounded with luxury. All of the rooms in this resort are suites, ensuring that every guest enjoys space and privacy on their vacation. The standard room category is the Deluxe Junior Suite, which features a private balcony or terrace with either oceanfront views or lagoon resort views. Marble bathrooms and soft, oversized bathrobes and slippers ensure that you feel fresh and pampered at any given moment. Concierge service provides you with whatever you need in the blink of an eye. Of course, there are even more magnificent accommodations available at this deluxe all-inclusive resort. The Golden Swim-Up Junior Suite is the ideal option for guests who want to have instant access to the pool whenever they want. All of these rooms include an oversized terrace with views of the pool. While the pool is enticing at all hours of the day, these rooms also have Jacuzzi tubs built for two for those extra private moments.
Restaurants and Nightlife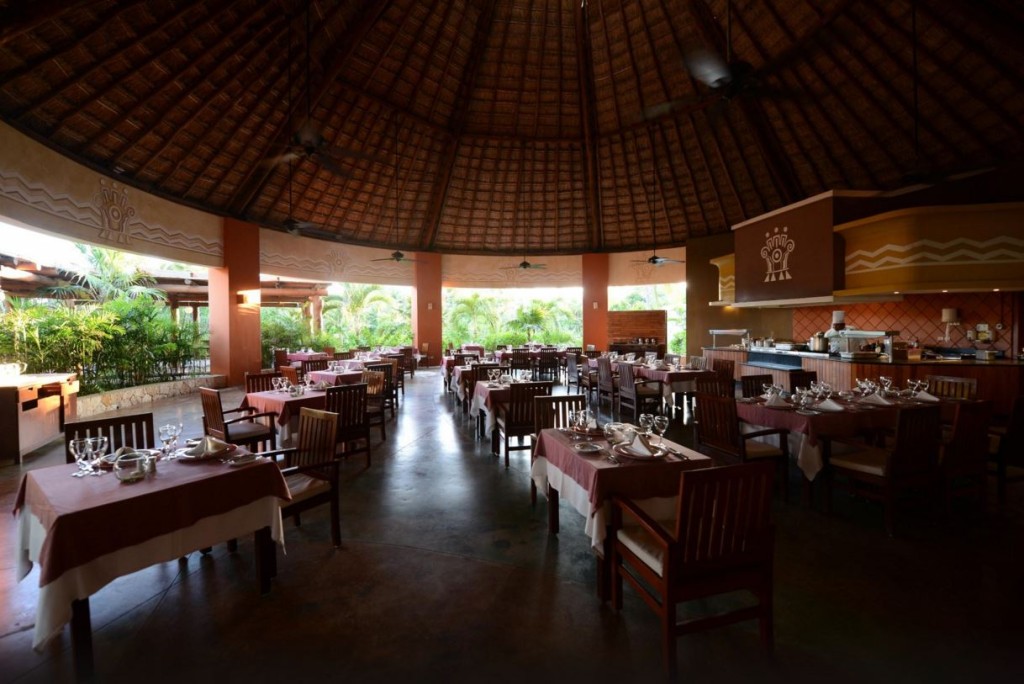 When you stay at the Valentin Imperial Maya, you can choose the type of experience that you want. If you are interested in fine dining, you will find seven different restaurants to choose from, including those featuring Italian, Japanese, Indonesian, French and Mexican fare. There's also a steakhouse and a seafood restaurant. Guests love starting their day out with a beachfront breakfast at Mar & Tierra. Be sure to check the dress code for each restaurant before you arrive, as there are standards at this classic resort. Those who are interested in the after-hours affairs will love that there are 11 different bars to choose from at this expansive resort.
Spa Treatments on Location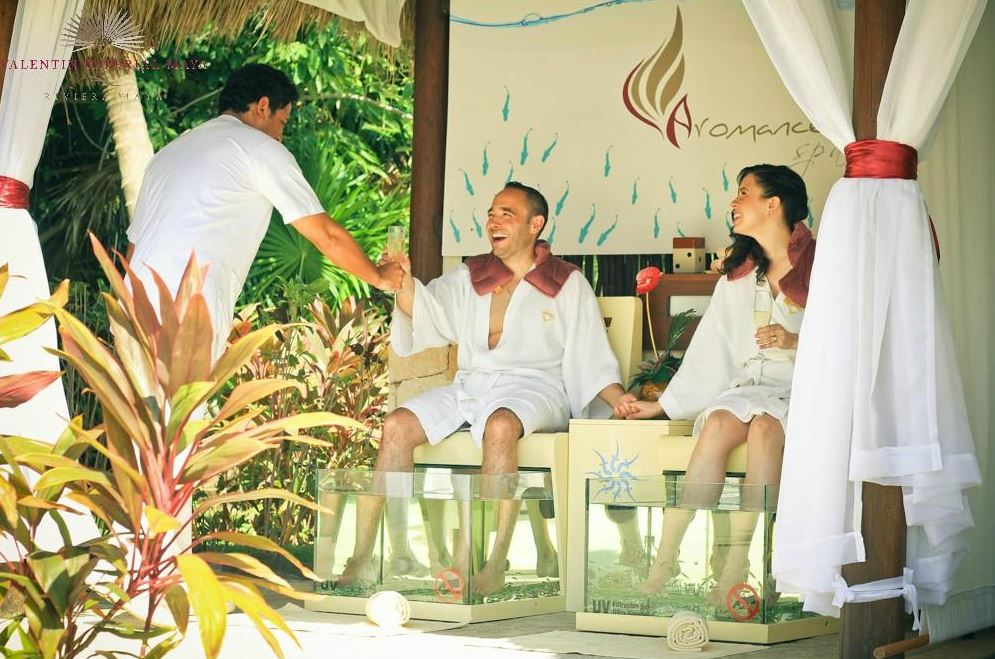 With a full spa and beauty salon on location, guests can rejuvenate themselves in any way that they choose. Massages on the beach, body treatments from the experts and a fitness center that allows travelers to feel fit and energized are just a few of the options available.
Luxury Amenities at This Property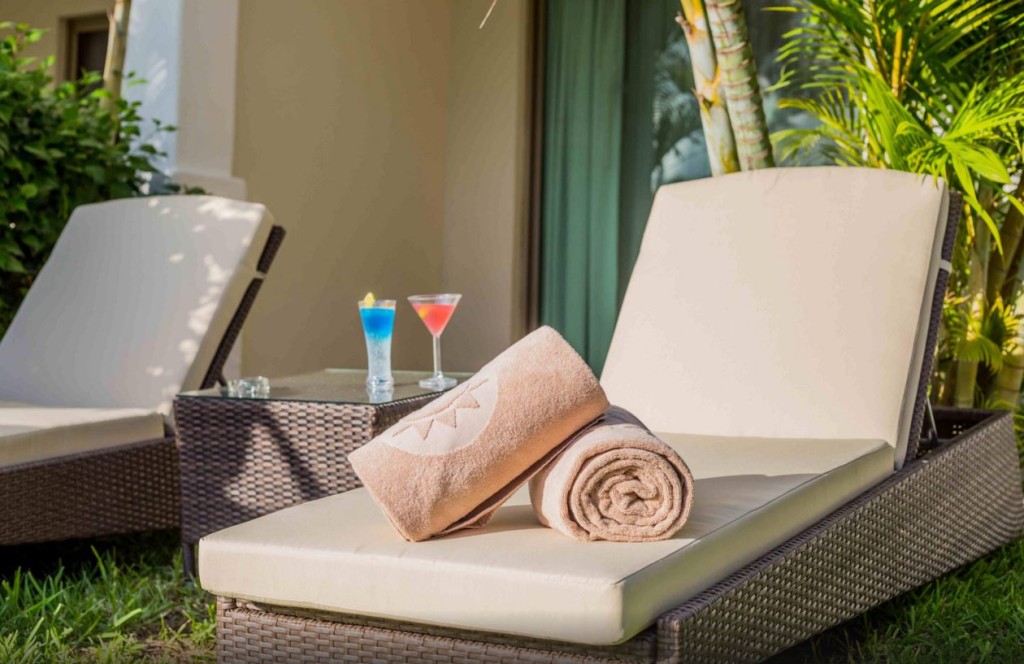 Two giant swimming pools are the focal point of this stunning resort. Whether you want to lounge in the pool all day long, or just sip drinks from the sidelines, you will find that there's plenty of room for everyone at this resort.
There's hundreds of resorts in Mexico, but few of them match up to the splendor and luxury of the Valentin Imperial Maya. Treat yourself to the vacation that you deserve, and book your stay here today.