Featured Resort of the Week: Atlantis Paradise Island
May 26, 2016
*
by The AIO Team
*
2 Comments
Located just off the shore of Nassau, Bahamas, Atlantis Paradise Island is an action packed resort that continues to innovate and bring vacations to the next level! Featuring a full-scale water park with shark tunnels, golf course, spa, casino, and water activities on the grand coastline, there is always something available to entertain yourself and your guests. Perfect for families, couples, newlyweds, and groups of all sizes, Atlantis Paradise Island is one of the most thrilling resorts around!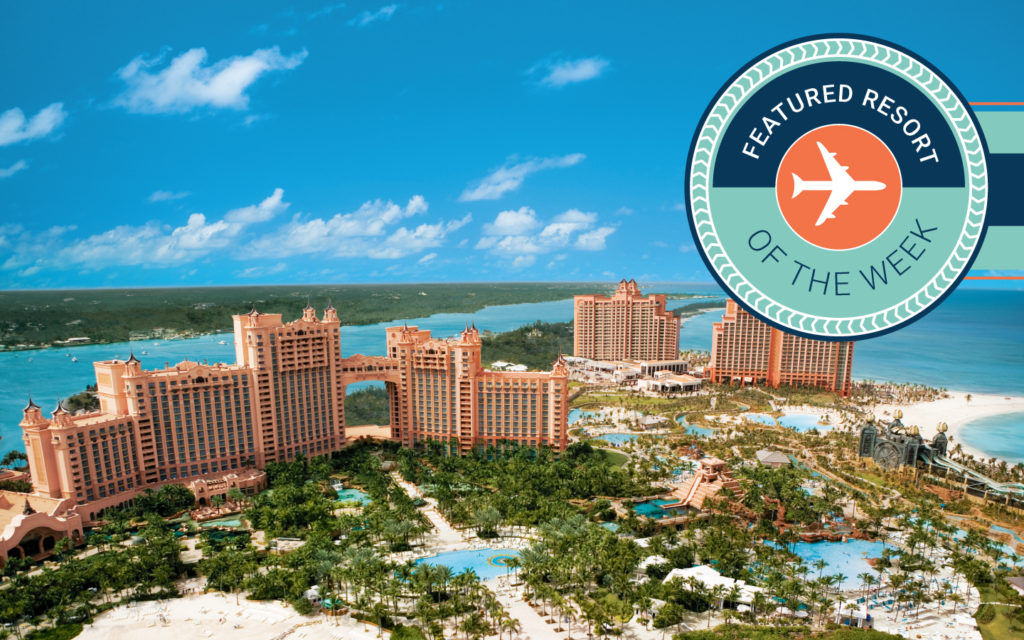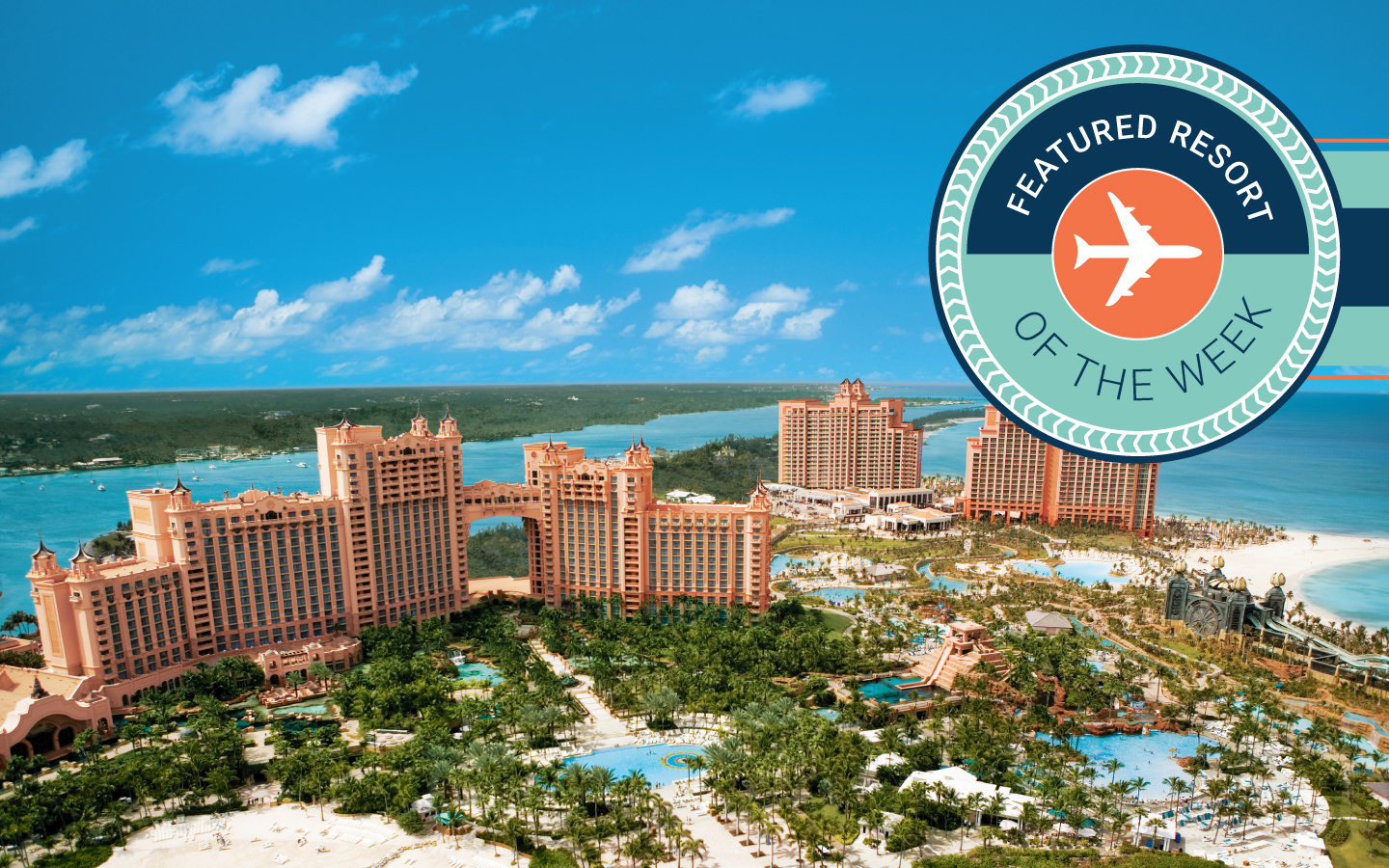 Grand Rooms with Something for Everyone
With eight different types of rooms, over 30 eateries, and endless activities, Atlantis Paradise Island is a large-scale resort in every sense of the word. Yet even with such a grand layout, it remains both inviting and intimate so that you always remain comfortable and entranced. The property features seven uniquely themed areas that are close to the main activities while still offering their own charming characteristics.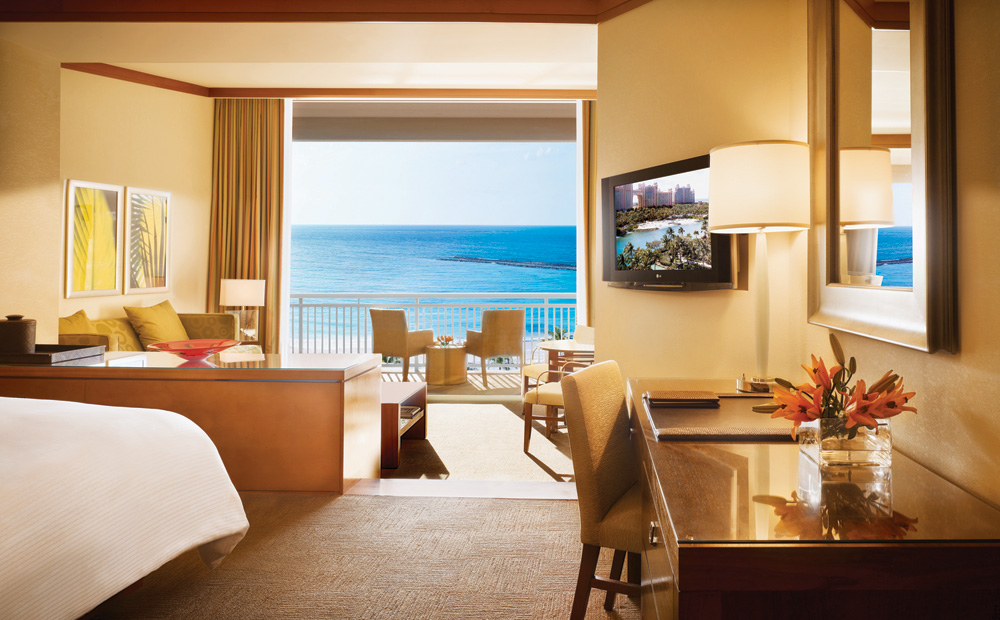 The Royal Towers are iconic and classical buildings that combine old-world architecture with the mystical tales of Atlantis. This area features rooms for any budget and group size. The Cove Atlantis is a high-end suite area complete with an adults-only pool along with other premium amenities. Both the Beach and Coral towers feature grand views, spacious rooms, and other delightful amenities. The Reef Atlantis features Presidential Suites and gold-trimmed rooms that redefine luxury. The Atlantis Marina evokes the decadence of Monte Carlo combined with the Bahamas' picturesque beauty. Last but not least, the Harborside Resort features pastel-colored villas that give you a true local feeling along with all of the inclusive amenities of the resort nearby.
Water Parks with Sharks
One of the key features of Atlantis Paradise Island is the vast water park which includes multiple rides, a rapids adventure and an area for kids. The Leap of Faith is a giant ride that sends you soaring down a Mayan Temple into an underwater tube surrounded by sharks. As you go through the fast-paced acrylic tunnel, you will have enough time to marvel as sharks and other tropical creatures swim freely (and safely) around you. The nearby Serpent Slide features comfortable rafts and is a more leisurely trip through a shark-surrounded tunnel.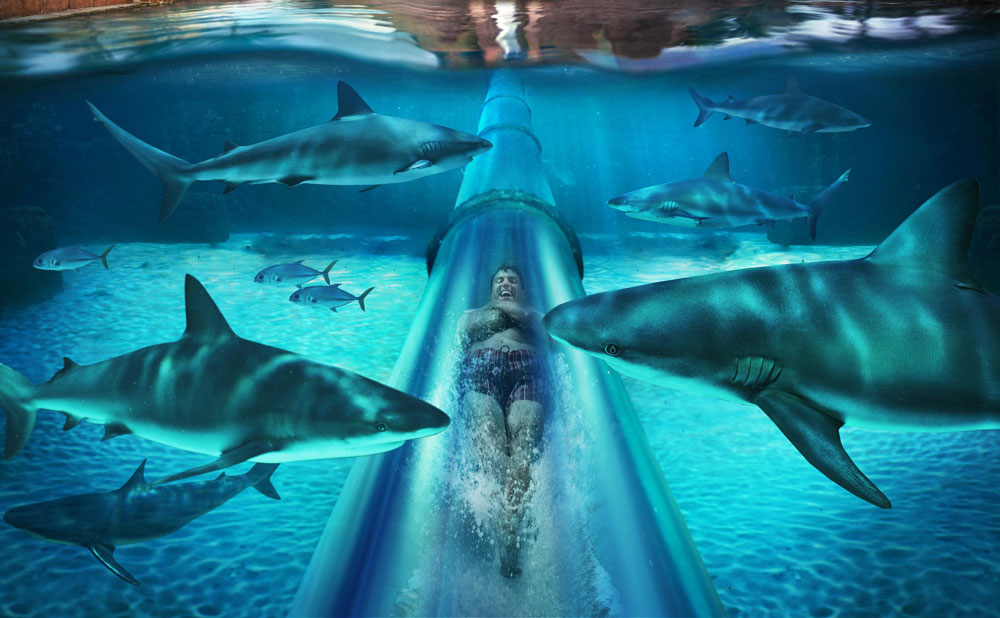 The Abyss offers a unique cave and waterfall adventure for the entire family to enjoy, and the Jungle Slide is a exhilarating dash through ancient trees, Mayan ruins, and other jaw-dropping features. Kids and parents can enjoy the Splashers area complete with smaller rides for kids along with other surprises.
Unlimited Tropical Activities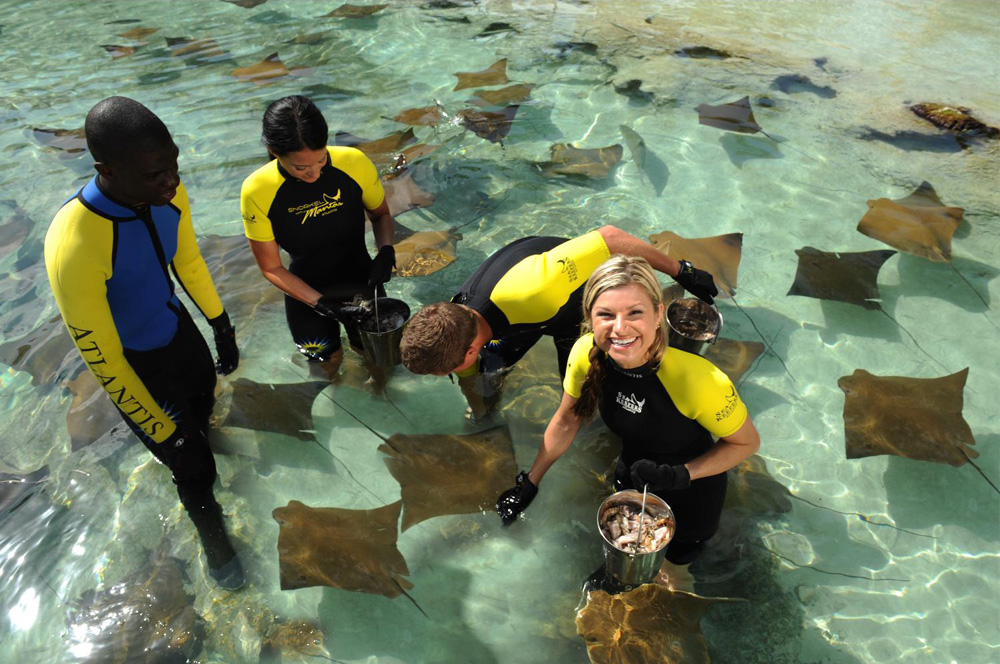 Atlantis Paradise Island brings in some of the world's leading ecological experts. While highlighting the magnificent coral reefs, they also make every effort to preserve and maintain them for years to come. Take scuba diving or snorkeling tours with professionals, or head to the Dolphin Cay to see dolphins up close. Head over to the 24-hour gym or try rock climbing, tennis, or golf at the onsite course designed by champion Tom Weiskopf. The spa also comes complete with numerous styles of massages from Balinese, European, and techniques originating from the Bahamas.
Dine in Style, and Dine on the Beach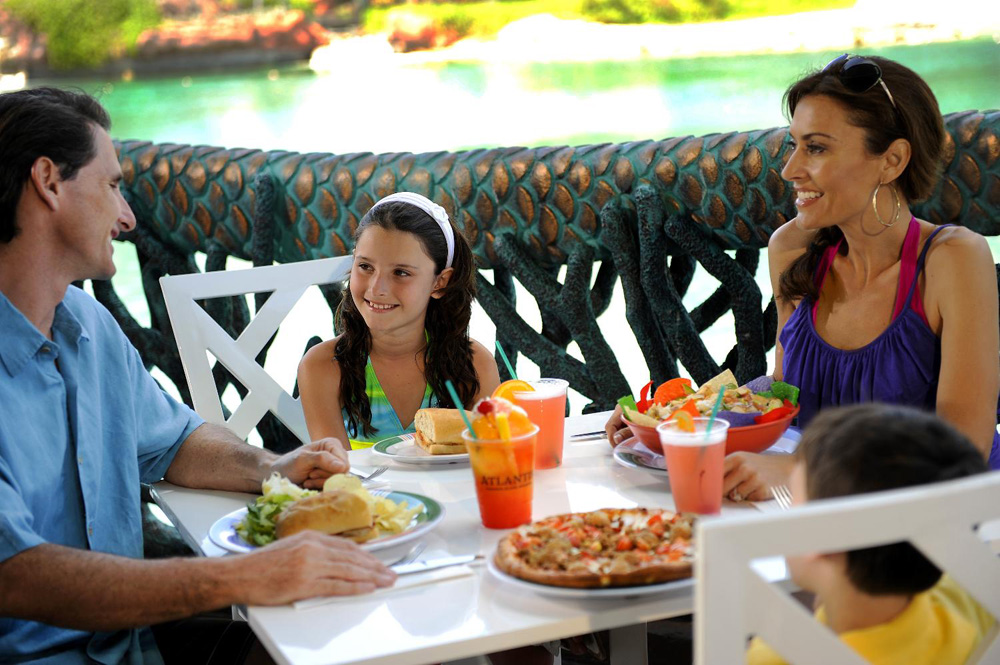 With 21 restaurants, 19 bars, poolside grills and snack shops, you have everything you need to satisfy any craving! The Bahamian Club features fine localized dishes in a luxurious setting, and the nearby Casa D'Angelo is a high-scale Italian fusion restaurant with Baroque architecture alongside an incredible menu. Mosaic is a more casual cafe with fresh seafood dishes, and The Point is a classic bar and grill in a superb outside setting situated along Nassau Harbour. Murray's Deli has burgers and other comfort foods with 1950's decor, and the Lagoon Bar and Grill has everything you need for a refreshing snack. At night, adults can enjoy the lavishly decorated Moon Club or the exotic Dragon's Club right next to the onsite casino.
With endless opportunities for relaxation and amusement, it's no wonder that Atlantis Paradise Island is one of the best resorts in the Caribbean today!