Featured Resort of the Week: Ocean Coral & Turquesa
The Riviera Maya is one of Mexico's greatest treasures, and there's no better way to enjoy it than at a world-class five-star resort! Voted by Conde Nast Traveler as 2013's Best International Resort, Ocean Coral & Turquesa provides all inclusive luxury and excitement on the beautiful Puerto Morelose area of the Riviera Maya. Designed to please families, couples, newlyweds, and more, there is something for everyone at the resort's large yet intimidate beachside setting!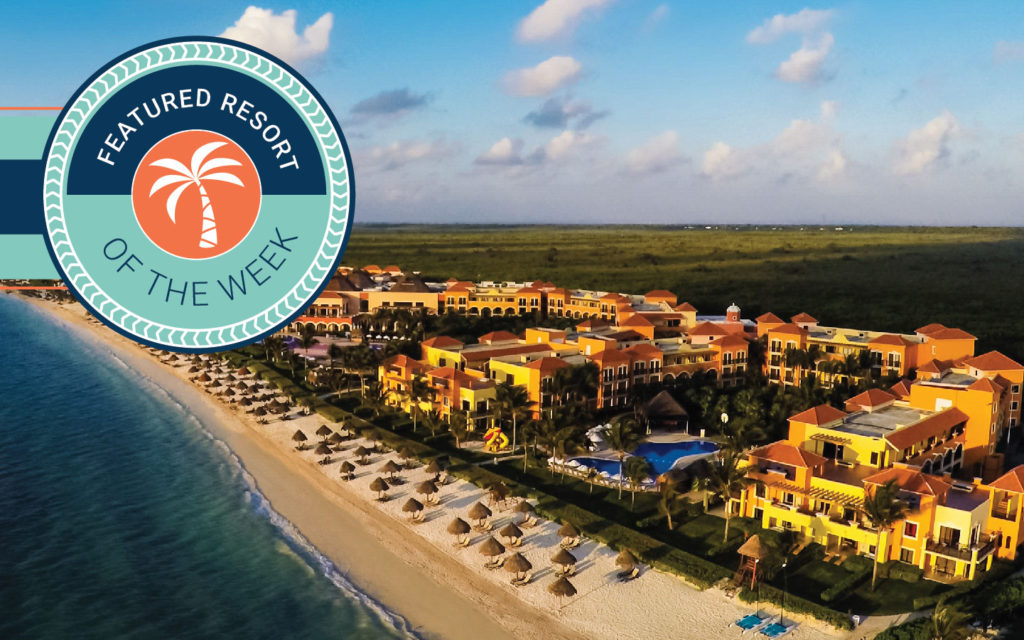 Spacious, Modern, and Tropical Rooms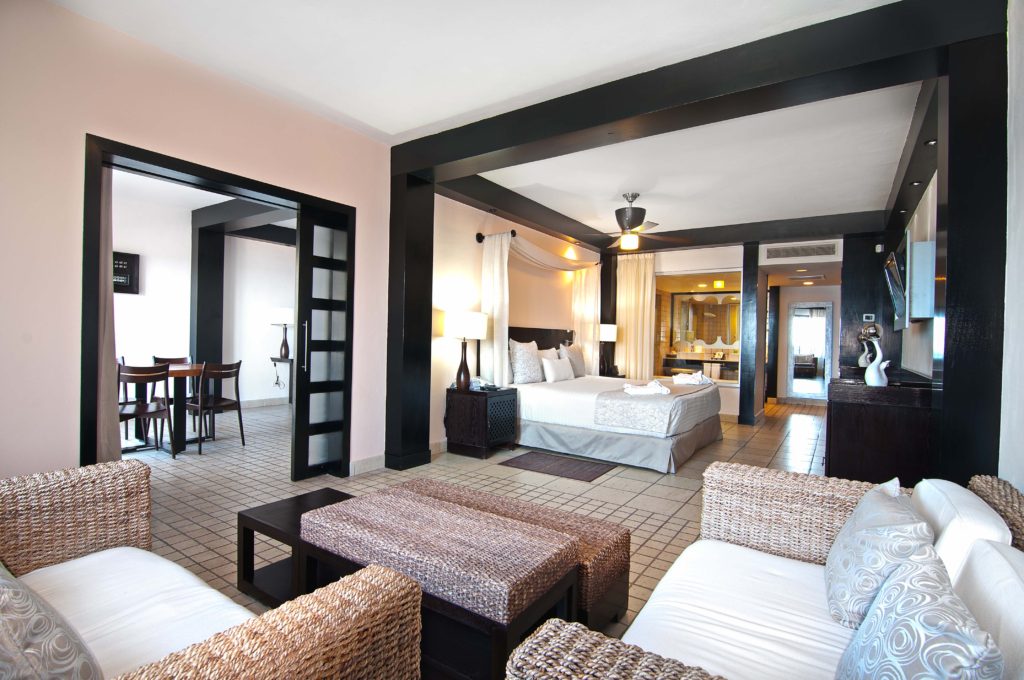 The resort features nearly 600 rooms designed with comfort and space in mind, and even the basic room can accommodate up to four people with plenty of room to spare. The Deluxe Junior Suite is the features a separate terrace with a pleasant garden view along with a lounge and all necessary amenities. The room combines modern pink and magenta colors with localized designs including subtle leafs and tan clay-like walls. The Privilege Junior Suite comes with an enhanced view along with personalized bellhop services, free parking, plus a separate private room along with other poolside perks. The Honeymoon Suite features an equally large space, but with white decor to make it extra romantic. The suite is right by the beach and has a large living room with modern furniture. The Royal Master Suite comes with a large fully furnished balcony overlooking the ocean along with all of the previous premium perks.
Explore, Recharge, and Enjoy!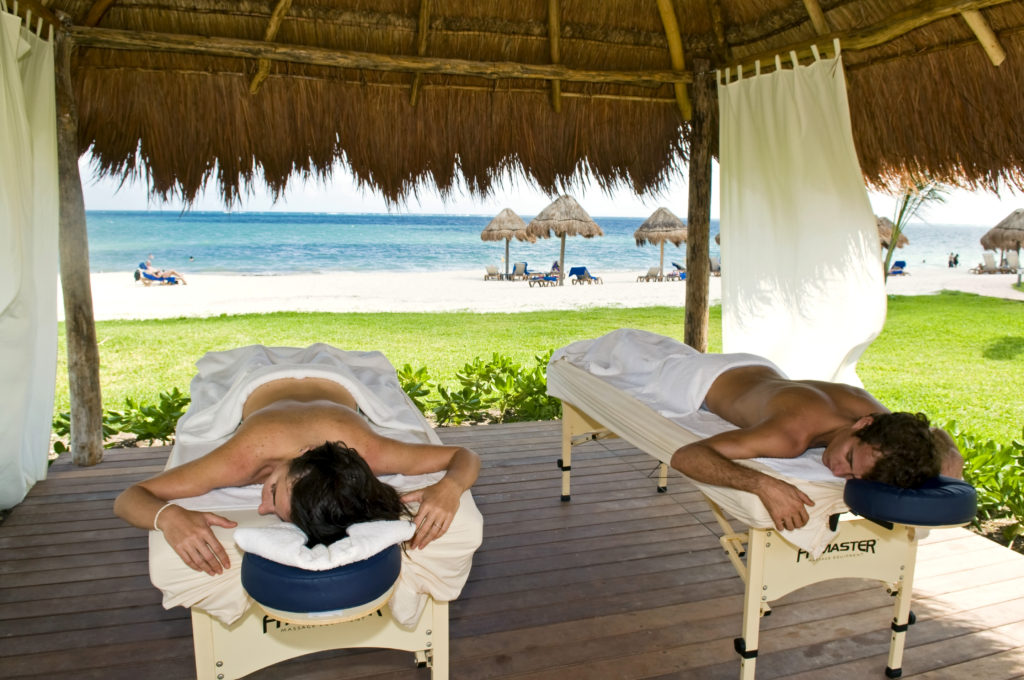 At Ocean Coral & Turquesa, there is an activity available at all hours to excite or relax you! Take advantage of the four onsite swimming pools with aqua aerobics classes, or teach your kids how to swim with lessons in the kid's pool. All of the classic water sports from kayaking to snorkeling are inclusively available throughout your stay. You can also venture deep into the ocean with certified scuba diving lessons where you'll visit the largest coral reef in Cozumel. Afterwards, take advantage of the sun and dry off at one of the resort's nearby golf courses. At night, nothing beats the warming bubbles in the Jacuzzi under the cool Caribbean breeze! In the Despacio Spa Center, you are treated to a highly modern area full of water jet pools, saunas, onsite masseuses, plus a full-scale beauty salon. Enjoy a hydromassage or a traditional one, or simply relax in the freshly scented room that is designed to raise your spirits! If you'd rather break a sweat, the fully equipped gym is just around the corner and has everything you need to complete your routine!
Meals for Every Occasion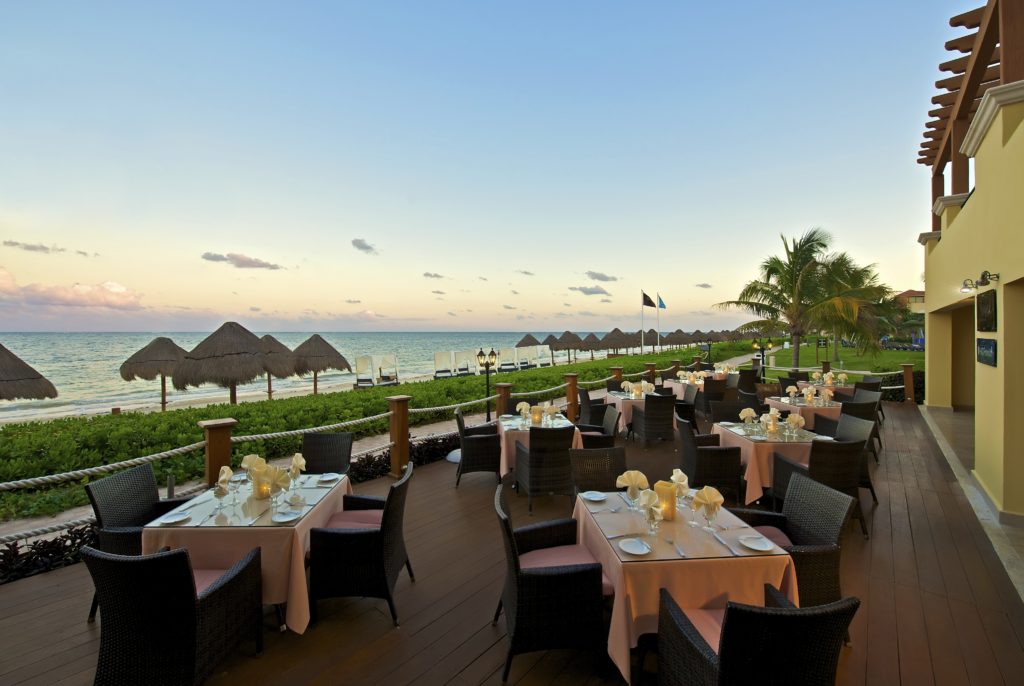 Ocean Coral & Turquesa is filled to the brim with restaurants that respect the local cuisine along with international meals in a number of lovely settings. Enjoy a traditional Mexican ambiance at Hacienda Los Girasoles, or go for a modern fusion meal at the futuristic Sensai. Ritratto D'Italia serves all of your favorite Italian dishes with a memorably modern setting. Route 66 amps up American food with burgers, ice cream, and more in a classic diner straight from the 1950's. At night, nothing beats Le Petite Creperie with its decadent selection of savory crepes right on the beach. If you want to keep things simple, you can enjoy more food and drinks at the poolside snack bars or treat yourself to gourmet coffee and tea at Mike's Coffee.
The Riviera Maya is one of the most breathtaking places in the world, and Ocean Coral & Turquesa is the perfect place to experience it all. By combining the natural wonders of Mexico with five-star resort amenities, your vacation is guaranteed to enthrall at every moment. Experience the beauty for yourself by planning your next vacation today!