Featured Resort of The Week: Excellence El Carmen
With a grand opening on September 1, 2016, you can be one of the first to experience the modern luxury of Excellence El Carmen! Located in Punta Cana, the warm and sunny heart of the Dominican Republic, Excellence El Carmen redefines romance and relaxation with its ultra-chic design yet unmistakable island soul! Enjoy unmatched luxury on the palm tree lined beach, in your oversized room, or with one of the many activities available. With low rates plus year-round all-inclusive benefits, there has never been a better time to savor the beauty of the Caribbean!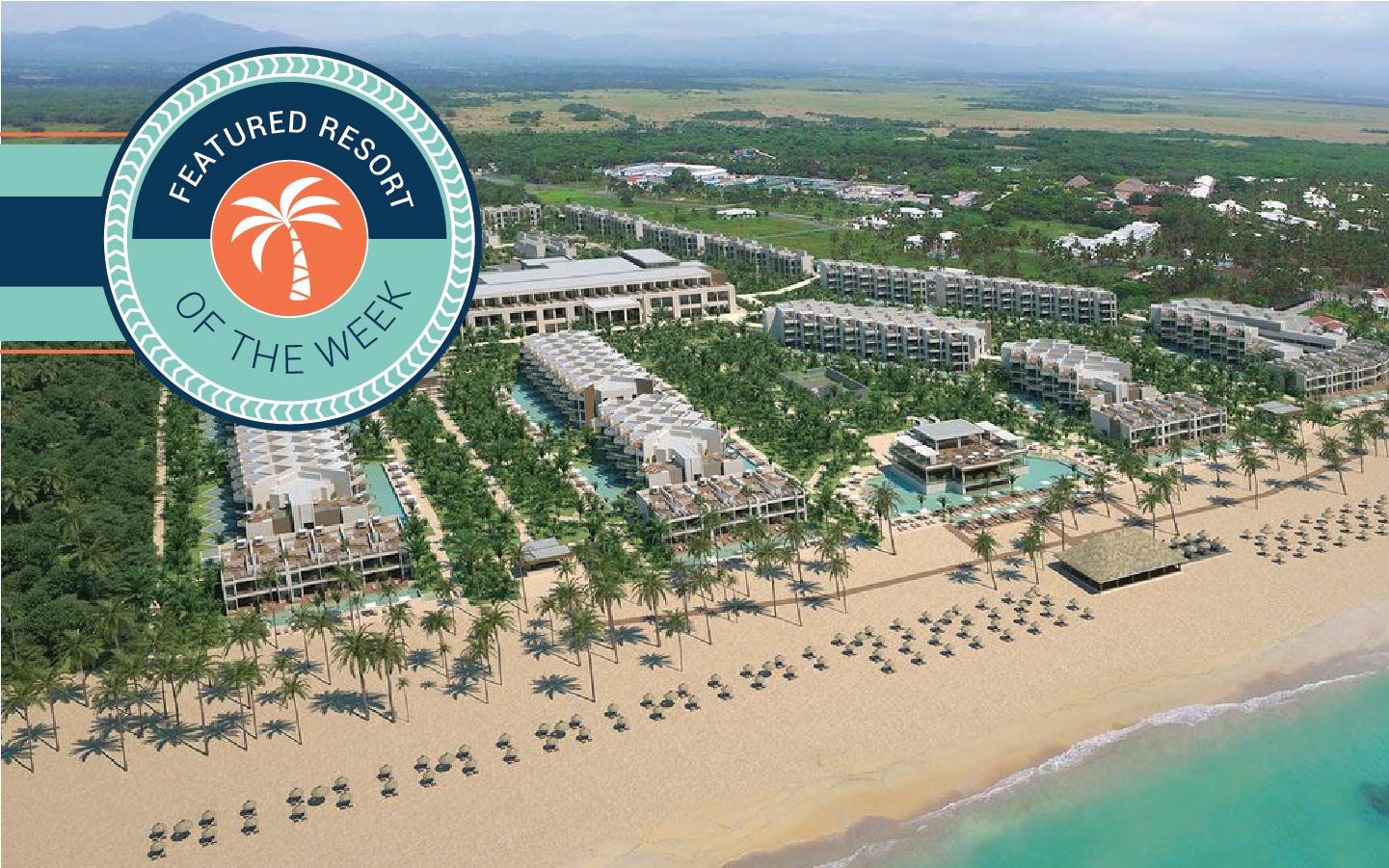 Excellence in Every Corner
With 23 pools and a private picturesque beach, you will have no problem creating unforgettable memories under the warm Dominican sun! Enjoy inclusive activities from kayaking to snorkeling, volleyball, and scuba diving lessons. Delight in the fully equipped gym at any hour, or take it easy at the spa with world-class masseuses and a vast option of treatments.
On the beach, enjoy serene yoga and then feel free to float your worries away in the refreshing turquoise ocean. On the resort grounds, savor the tropical decor and stunning architecture that perfectly complements the nature around you. Everything you desire is all-inclusive, and the only thing you'll have to think about is what to enjoy next!
Five-Star Island Suites
All of the suites at Excellence El Carmen are modern yet fully steeped in island traditions and motifs. The spacious rooms are classic and peaceful; providing you the perfect area to relax and unwind. The Junior Suite is comprised of a private balcony or terrace, oversize Jacuzzi, and smooth oak finishes complimenting the stunning design. In your room there is an L-shaped sofa and the bathroom has a fantastic oversized rain shower.
Enhance your Junior Suite with a swim-up terrace connecting you to the pool, or go for the ocean view for non-stop beauty. The Suite features a separated room with an elegant sliding door along with a double size balcony or terrace. Add a private plunge pool or even your own private pool for the ultimate in relaxation.
With the Excellence Club ultimate VIP package, you can stay in some of the top deluxe suites in the Caribbean today. Enjoy an enlarged Honeymoon Suite with romantic perks, or choose the two-story Imperial Suite with a rooftop terrace. With multiple room styles to choose from, you can personalize your paradise for an unforgettable all-inclusive vacation!
All-Inclusive Fine Dining
With 12 differently themed restaurants plus poolside and beachside services, your cravings will always be satisfied at Excellence El Carmen! At Chez Isabelle, you are brought into the heart of Paris with world-class chefs, a traditional French menu, plus nightly music to accommodate the divine European decor. At The Lobster House, you are treated to the Caribbean's finest seafood while a reflective pool and gently swaying lanterns enhance the tropical mood. The Grill has your favorite burgers and steaks around the clock while Agave serves up classic Mexican and Tex-Mex dishes. At Basmati, enjoy Indian cuisine in a wonderfully exotic setting, or head to Spice for pan-Asian specialties.
Choose from a number of activities and dining options to create your best vacation yet. Relax on the beach, dive deep underwater, or go for a spa treatment to feel and look your best. Combining modernity with the unmistakable charm of the Dominican, your stay at Excellence El Carmen will ignite your passion and senses!
Are you inspired? Learn more about this resort on our website!