Featured Resort Spotlight: Hard Rock Hotel Vallarta
With idyllic beaches, a thriving nightlife, plus old cobblestone streets in the historic center, it's no wonder why Puerto Vallarta is one of Mexico's most popular destinations. At the perfectly located Hard Rock Hotel Vallarta, you can endlessly explore the best of the region while enjoying the resort's premier all-inclusive benefits. The Hard Rock's beachfront location allows you to relax in your own private paradise while still being close to the region's famed clubs, restaurants, and historic sights. Enjoy amenities like:
Two relaxing swimming pools
Six gourmet restaurants
Off-site golf
Endless water activities
Fun-filled kids club
Elegant accommodations
And more!
While certain hotspots like the beachside promenade of El Malecon and the classical Señora de Guadelupe church are always within reach, you'll never run out of things to enjoy onsite at the resort! Whether you're coming for a destination wedding, honeymoon, or family vacation, the Hard Rock Hotel Vallarta has everything you need for a dream getaway in paradise!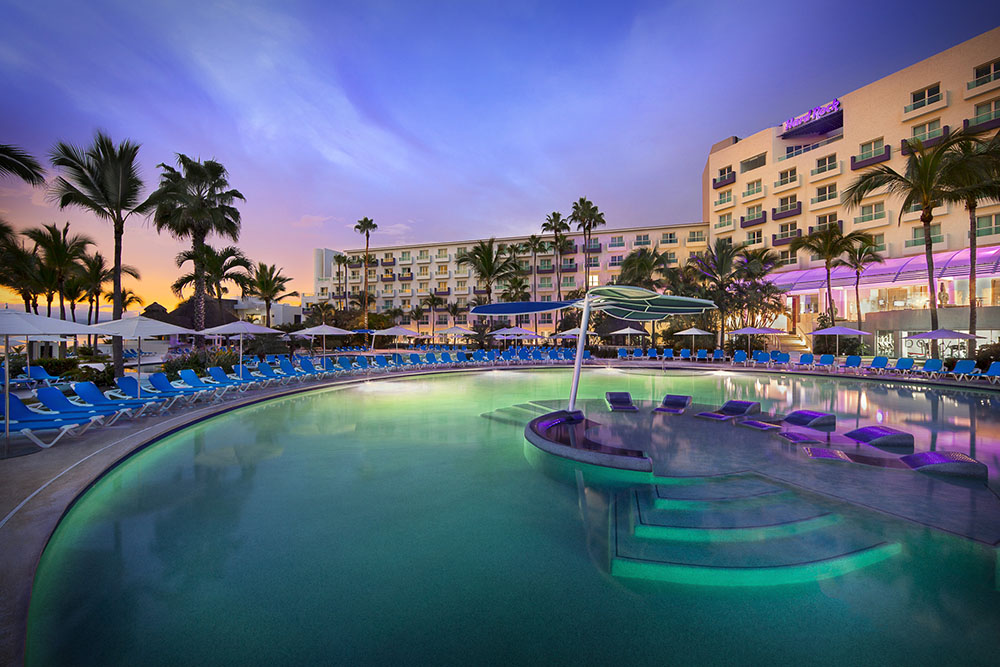 More on Hard Rock Hotel Vallarta
A Prime Location with Unbeatable Inclusive Offerings
The Hard Rock Hotel Vallarta is situated right on the edge of a gorgeous beach in the Bay of Banderas. From here, you can enjoy classic water activities like kayaking, snorkeling, or a sunset catamaran cruise. On shore, you can try your hand at beach volleyball or simply lounge on the warm and white sand for hours on end!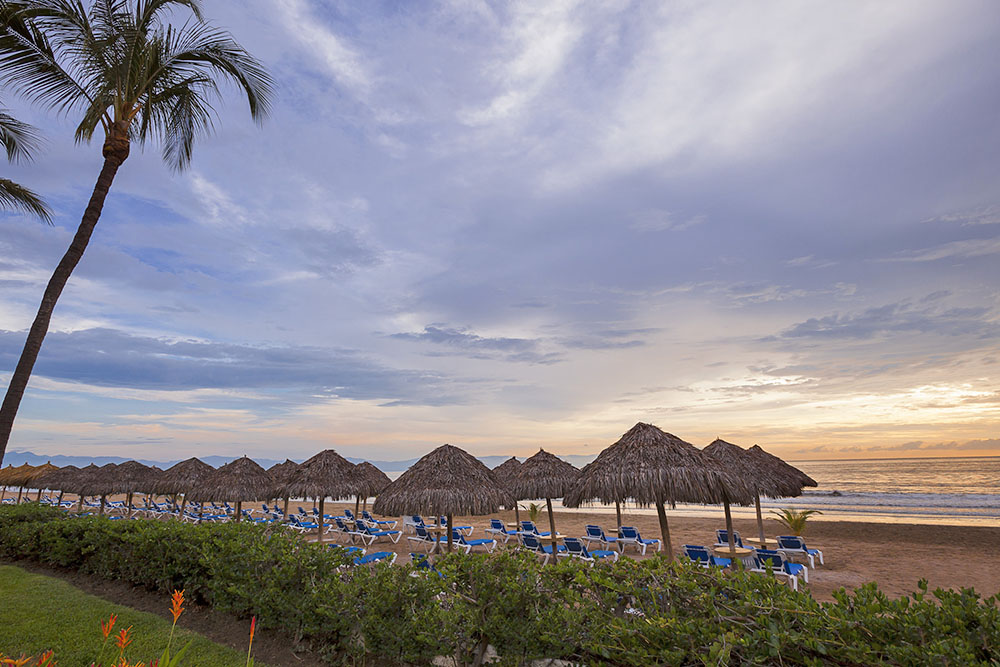 The Bay of Banderas is perfect for fishing, and you can learn new skills by joining the Colonial Fishing Village or simply enjoy a freshly caught meal prepared for you in the evening. During the day, enjoy two massive circular pools with palm tree lounge areas in the center along with multiple swim-up bars. Pamper yourself later in the day with access to world-class spa treatments and beauty salons. Golfers can also enjoy the nearby 18-hole Championship level course designed by the acclaimed pro Percy Clifford.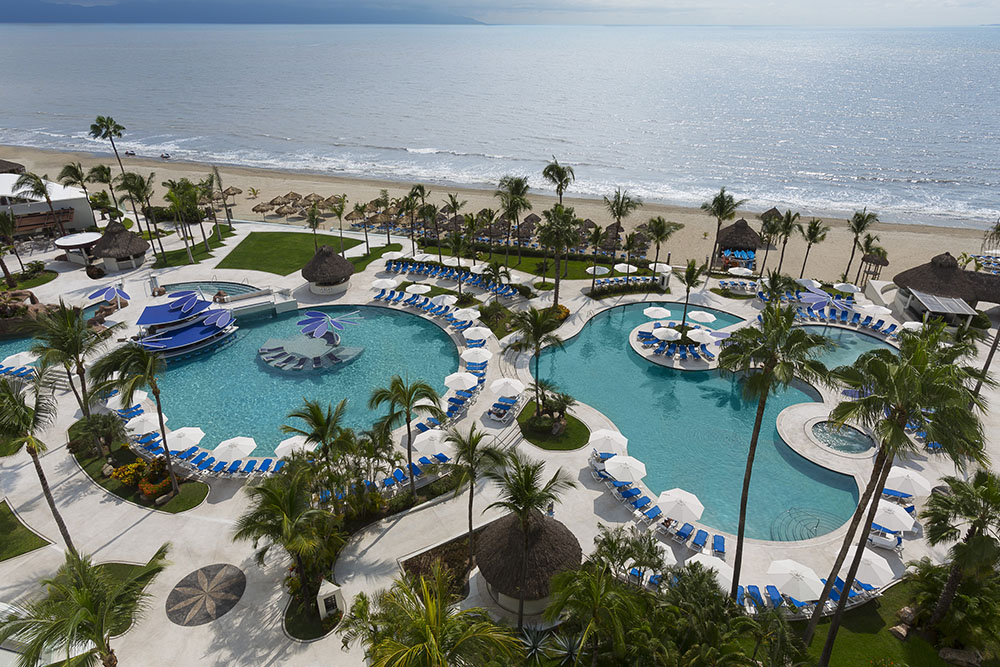 While the Hard Rock Hotel Vallarta is perfect for couples and romantic getaways, it's also a great option for families with kids of all ages. The inclusive Kid's Club is a fully supervised program for children ages 4-12 with activities like volleyball, gaming, and cultural excursions. The Cavern is another great option for families with its collection of games like billiards and classic boardgames.
Modern and Colonial Suites with Stunning Views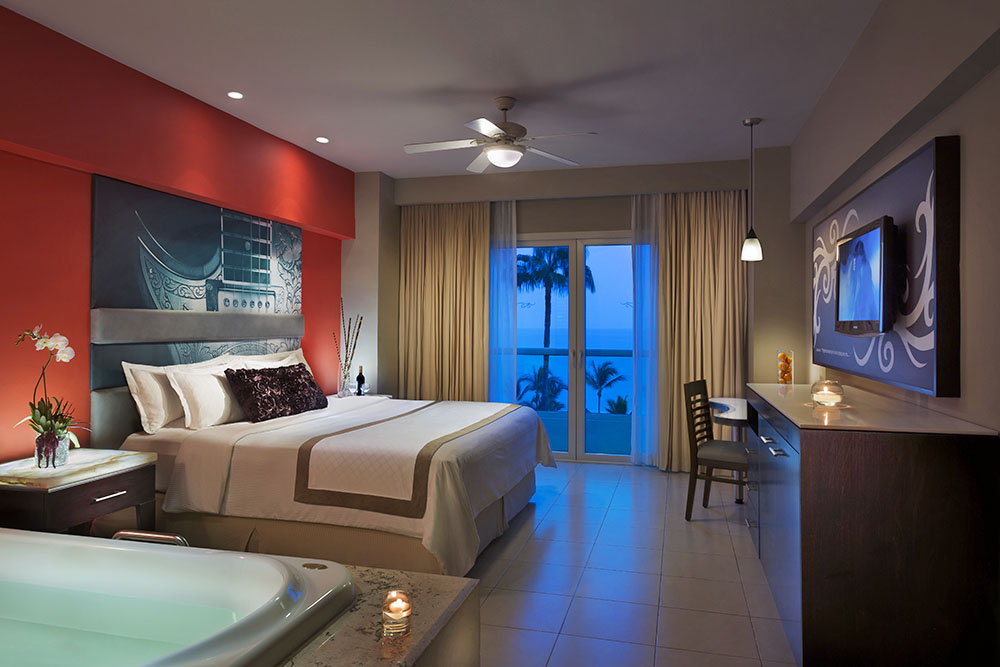 The Hard Rock Hotel Vallarta beautifully blends Old World Colonial architecture alongside modern amenities for a truly unique experience. With 348 suites, you can choose the one that fits your tastes and needs best. Each suite has its own local Mexican flourishes from the artwork to the tan color scheme, and you're guaranteed a breathtaking view wherever you stay!
All rooms come complete with:
A double hydro spa bathtub
A Deluxe shower
Premium shower gels and beauty products
A wide balcony
24-hour room service
Unlimited coffee and liquor
High-speed WiFi
And more!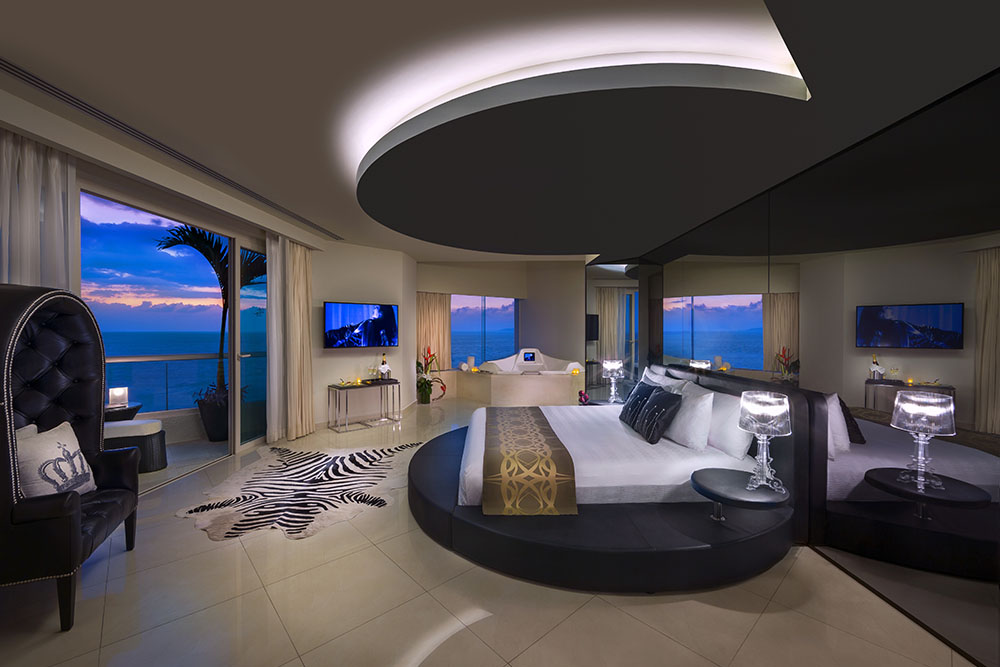 Another unique feature is the Hard Rock Hotel's PICKS Program which allows you to freely rent a guitar so you can rock out at any hour. Room upgrades are also available with benefits like larger beds to enhanced views of the ocean, larger rooms, and more luxurious amenities.
All-Inclusive Meals, Decadent Bars, and Neon Nightlife
Your all-inclusive stay at the Hard Rock Hotel Vallarta comes complete with great international and localized meals at any hour plus an assortment of bars and late night activities. At The Market, you can choose from a variety of international dishes in this casual buffet-style restaurant. The onsite cafe Frida offers more traditional Mexican dishes, and the outdoors Ipanema provides mouthwatering Brazilian cuisine in an idyllic setting. For something quicker, try a slice at Pizzeto's pizzeria or enjoy 24-hour room service for a relaxing evening.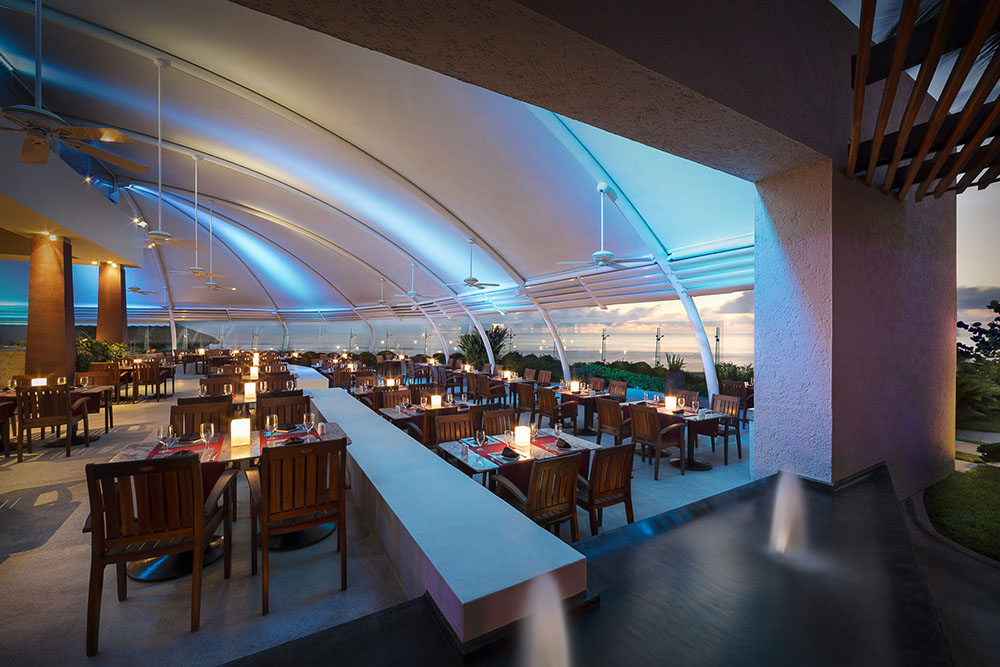 Take advantage of inclusive top shelf spirits and drinks at one of the numerous onsite bars. The Eclipse Terrace Bar and Lounge offers premium drinks with a stunning rooftop view, and the nearby Sun Bar has great beer and wine choices along with billiards tables and plush seating areas. The Frida Bar is a more traditional Mexican bar with outdoor seating and gorgeous views of the ocean.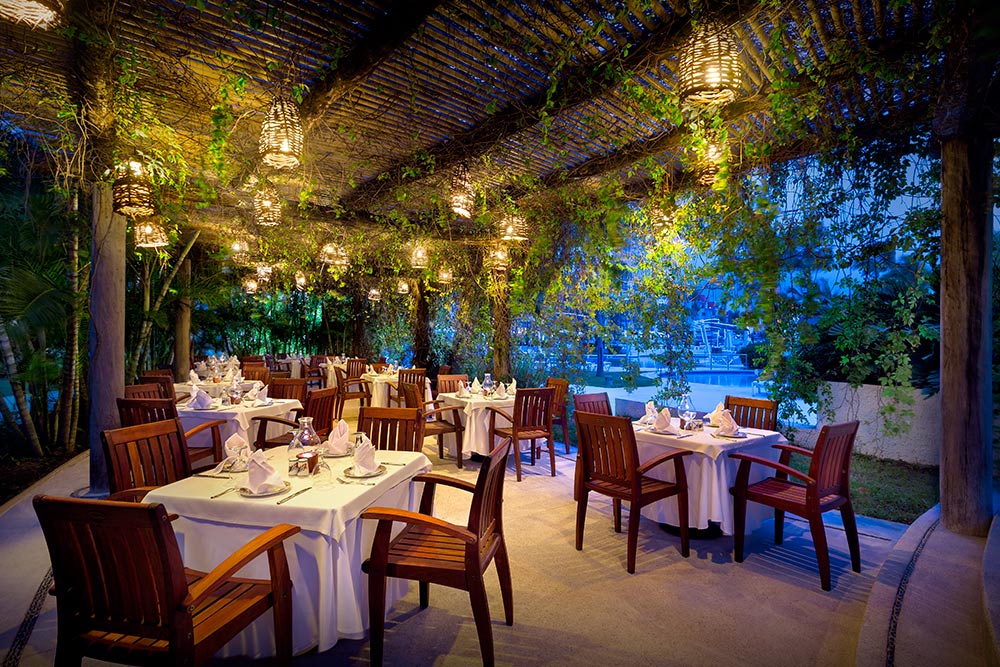 In the evening, take part in one of the nightly themed events that range from live music to dancing parties and beyond. Plus, you have direct access to the best of Puerto Vallarta's acclaimed nightlife where the clubs are always open and full of energy. With options suitable for all ages, your dream vacation is guaranteed to come to life at the Hard Rock Hotel Vallarta!
Let's recap Hard Rock Hotel Vallarta
This beautiful resort is perfect for romance travel and family-friendly fun alike. Book your next beach getaway at Hard Rock Hotel Vallarta!