Is Puerto Rico Safe to Travel to: Puerto Rico Travel Tips for Tourists
If you're traveling to Puerto Rico for the first time, get ready for breathtaking landscape and a colorful culture! While your excitement builds as your trip gets closer, something to keep in mind is safety. Generally, Puerto Rico is safe to travel to, but with any new destination, it's always important to be prepared and aware of your surroundings. To make sure your trip is smooth-sailing, we've gathered a list of Puerto Rico travel tips so you spend more time having fun than worrying:
Hold on to your wallet and personal belongings
Use the buddy system
Stay close to your tour guides
Be mindful of your health
Learn the language, customs, and etiquette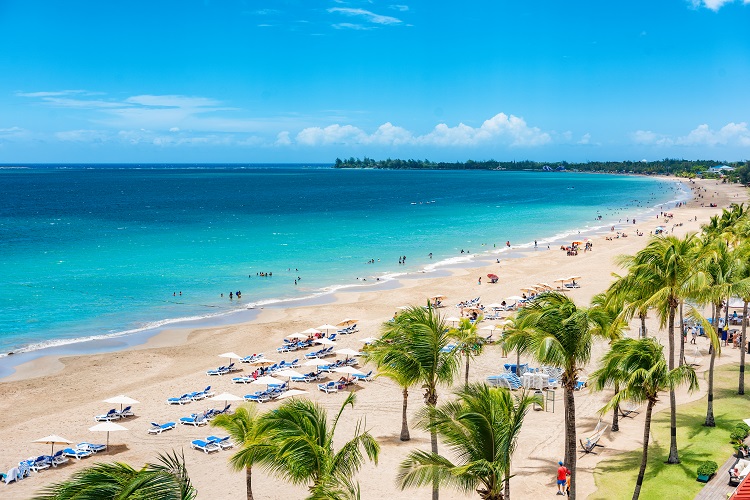 Ready to start planning your beach vacation? Browse through hundreds of discounted all inclusive packages and SAVE BIG at All Inclusive Outlet >>
More information on Puerto Rico travel tips
Secure your money and valuables
Whether you're at your resort or exploring nearby areas, make sure you know where your money and valuables are at all times. Thieves will try to take advantage of tourists, so it's wise to have your wallet, credit cards, and cash hidden so it isn't easy for someone to try and pickpocket you. Also, try not to carry too much on you at once in case something does happen; at least you'll still have backup for the rest of your trip!
The same goes for any valuables or expensive jewelry. You're going to be spending a lot of time at the beach or by the pool, so pack as little of these items as possible. Most all inclusive resorts have a secure safe in each room so whatever you do bring can be locked away. Make it a habit whenever you go on vacation to get everything unpacked and settled into your safe with a unique passcode. You'll take comfort in knowing your valuables won't get stolen. Also, if you need to rent a car while you're away, never leave your belongings in it when you're not driving.
Don't go anywhere alone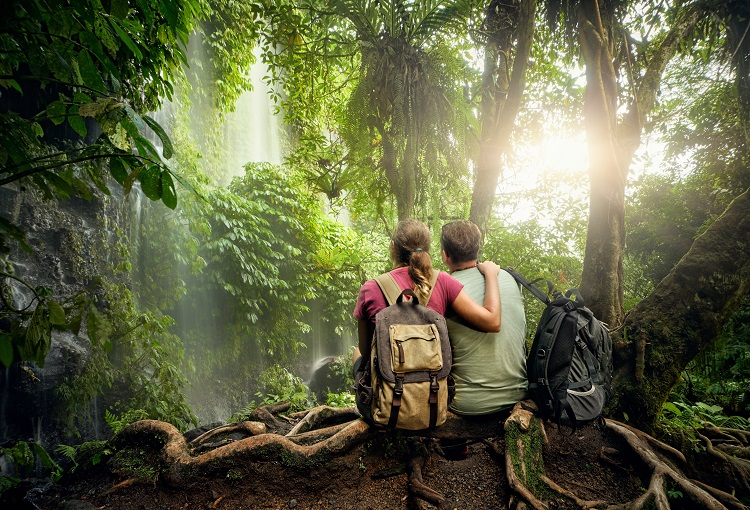 Staying at an all inclusive resort means there typically isn't a need to leave the property. Everything is within reach, whether it's a savory meal, a white-sand beach for lounging, or a tranquil spa where you can get a massage! But let's say you want to explore offsite. Since you're in unfamiliar territory, it's never a bad idea to go places with a buddy, especially at night. Before you leave for your trip, do some research to find out what areas you should steer clear from if wandering off the resort grounds. Remember, Puerto Rico is a United States territory, so if you do run into any trouble, you can always dial 911.
Stick with a guide or pre-determined path while exploring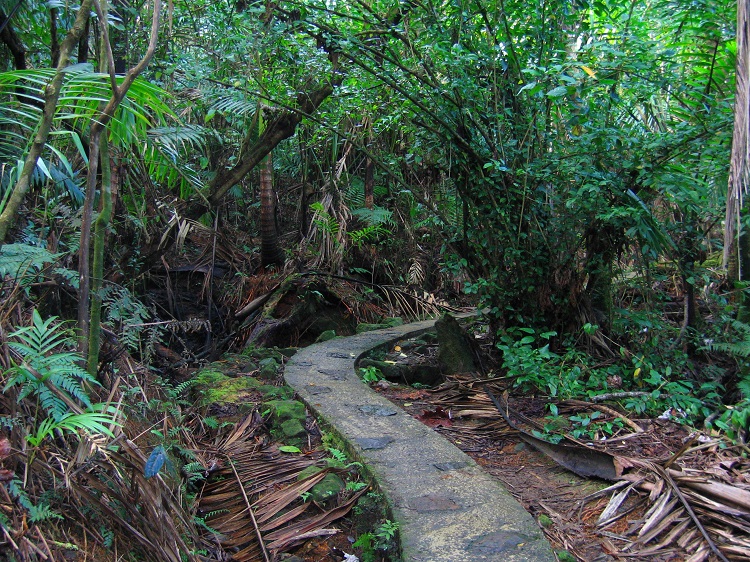 Puerto Rico has beautiful sites like El Yunque National Park that are great for exploring and witnessing the island's natural scenery. However, don't take the risk of going off on your own. If you're on a guided tour or you're directed to take a specific trail, stick to it! Being somewhere you've never been before can be exciting, but it also makes it easier for you to lose your way. Tours and guides are still great opportunities for you to see your destination while knowing you're safe and in trustworthy hands!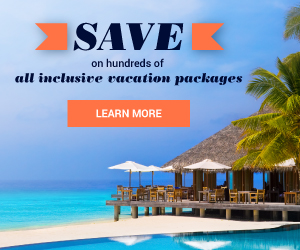 RELATED: Puerto Rico – History Charm and Fun in the Sun
Take care of your health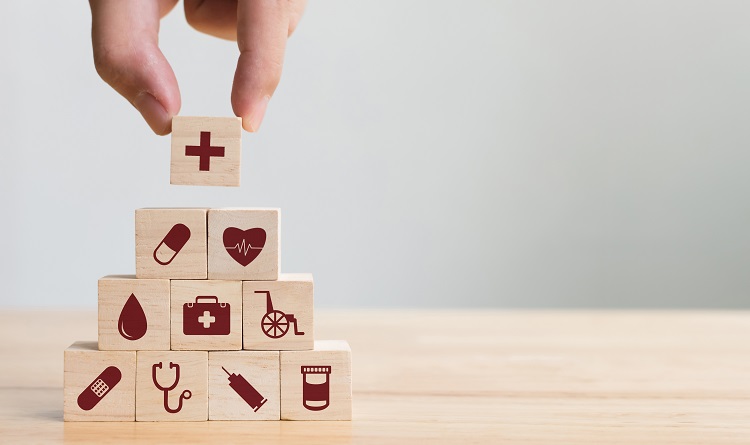 While it may not be a requirement to get any vaccinations before visiting Puerto Rico, it's not a bad idea to make sure you're up-to-date on all your shots and be aware of any potential health risks. There's nothing worse than having to cut your vacation short or go home with an illness. Something else you can do to stay on top of your health is to bring any prescription medications in case of an emergency. If you already have a predisposed illness, familiarize yourself with your resort's medical team and know where the onsite doctor is located and how to get ahold of them. Also, you should always let your waiter/waitress know if you have any allergies whenever you go out to eat so you avoid having an allergic reaction.
Know the language, customs, and etiquette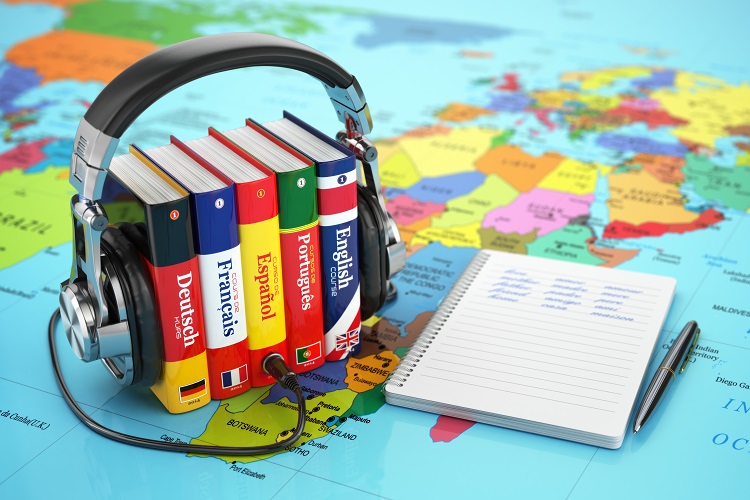 You don't have to be fluent, but it's always helpful to know and understand key words and phrases where English isn't the only spoken language. This is especially beneficial for emergencies or if you need help getting around when you're not on resort grounds. Plus, the locals will appreciate the effort you put into learning their language!
Whenever you travel to a new country, it's also important to know some of their customs and etiquette. In Puerto Rico, they might say "hello" differently than what you're used to, so make sure you know the proper greeting. Find out how tipping at restaurants works so you can be prepared, and research traditional Puerto Rican dishes that you might be able to try! The more you know, the less likely you'll find yourself in an uncomfortable situation.
Let's recap our top safety tips for visiting Puerto Rico
As long as you're aware of your surroundings and cautious when necessary, there's no reason you shouldn't enjoy a fun yet safe beach vacation in Puerto Rico! If you need inspiration on where to stay, visit All Inclusive Outlet now to peruse through the best discounted packages and choose the one that's suitable for you!