Top 10 All Inclusive Destinations of 2019
Choosing the right destination plays a huge role in vacation planning. Your location will set the tone to your trip, so it's important to learn about each potential spot.
With so many incredible destinations visited last year, we wanted to share the top 10 all inclusive destinations of 2019. One of them just might be your ticket to a fabulous getaway in 2020.
Ready to jet off on your beach vacation? Browse through hundreds of discounted all inclusive packages and SAVE BIG at All Inclusive Outlet >>
Let's take a look at the top 10 all inclusive destinations of 2019
Cancun, Mexico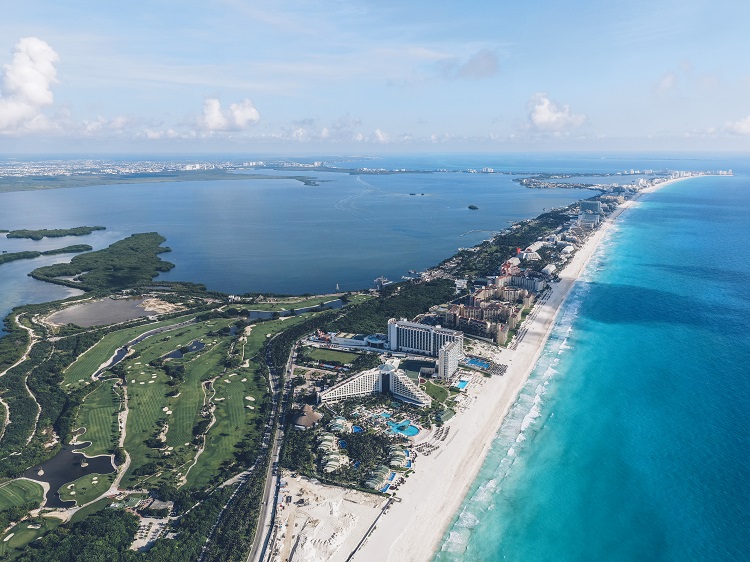 Cancun is a popular vacation destination in Mexico. With almost 20 miles of pristine beaches, this tropical locale is great for all ages. Many travelers visit Cancun from December to April when temperatures are in the 80s and the sun is shining high.
The bustling Cancun Hotel Zone is home to a number of all inclusive resorts with beautiful sea views. You'll have easy access to restaurants, bars, and shops if you wish to explore beyond resort property.
Cancun is known for its snorkeling opportunities, including a tour of an underwater museum where you'll marvel at life-size sculptures that reside on the ocean floor. Other major Cancun attractions include the ancient Mayan ruins of Tulum, Xcaret Park, and Laguna Nichupte.
All inclusive resorts in Cancun we recommend: Paradisus Cancun, TRS Coral, and Iberostar Selection Cancun
Aruba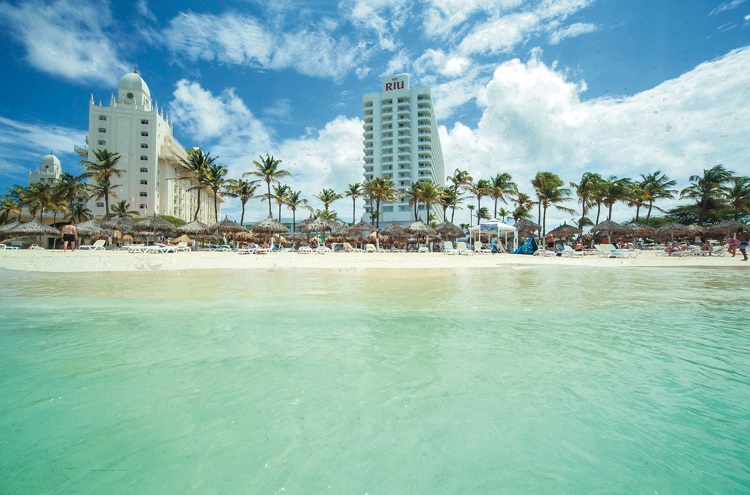 Aruba is more than just its picturesque beaches (although these are pretty great!). This Caribbean island has adventure, culture, and charm. Horseback riding and ATV tours give you the chance to explore different parts of Aruba at whichever speed you prefer. Nightlife on the island is booming, from lively casinos and dance clubs to karaoke and beach bars.
As we mentioned, Aruba's beaches are as beautiful as you'd expect them to be. The clear-blue sea i offers plenty of ways to spend time in the water. Don't miss out on sailing, jet skiing, surfing, or kayaking. The underwater views are amazing, so be sure to grab some snorkel gear and go exploring.
The best time to visit Aruba is from April to August when prices are lower. And since the island lies outside of the hurricane belt, you don't have to worry about a bad storm interrupting your vacation.
All inclusive resorts in Aruba we recommend: Barcelo Aruba, Renaissance Aruba Resort & Casino, and Riu Palace Antillas
Montego Bay, Jamaica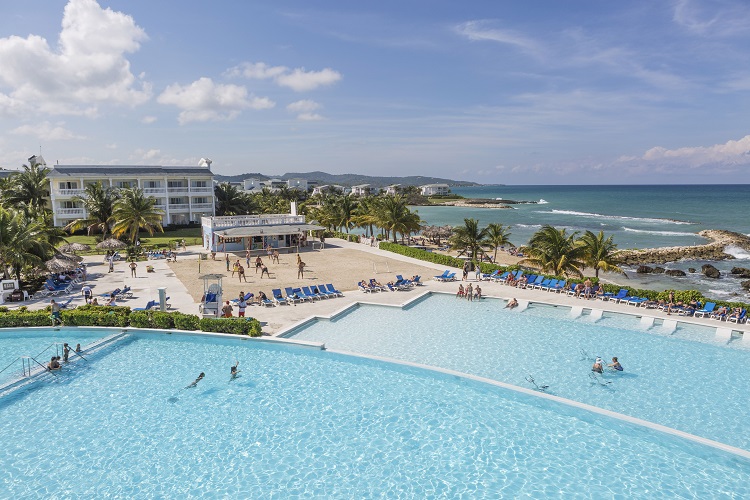 Montego Bay is an affordable destination with a vibrant culture and active nightlife. Its all inclusive resorts can accommodate the needs of any traveler. If you visit from November to mid-December, you'll have missed hurricane season and temperatures will be in the 80s. Plus, it's right before the region's peak season when the crowds start flocking in.
We wouldn't blame you if you visit Montego Bay more than once to experience everything it has to offer. One of its most popular beaches, Doctor's Cave Beach, has plenty of sun, sand, and sea for all to enjoy. You'll find cultural tours and historical sites like Rose Hall Great House, Croydon Plantation, and Rastafari Indigenous Village. Jimmy Buffet's Margaritvaville features a 120-foot waterslide and a menu of Caribbean-inspired favorites, but you definitely don't want to pass up some delicious Jamaican jerk chicken.
All inclusive resorts in Montego Bay we recommend: Grand Palladium Jamaica Resort & Spa, Excellence Oyster Bay, and Hyatt Ziva Rose Hall
Cabo San Lucas, Mexico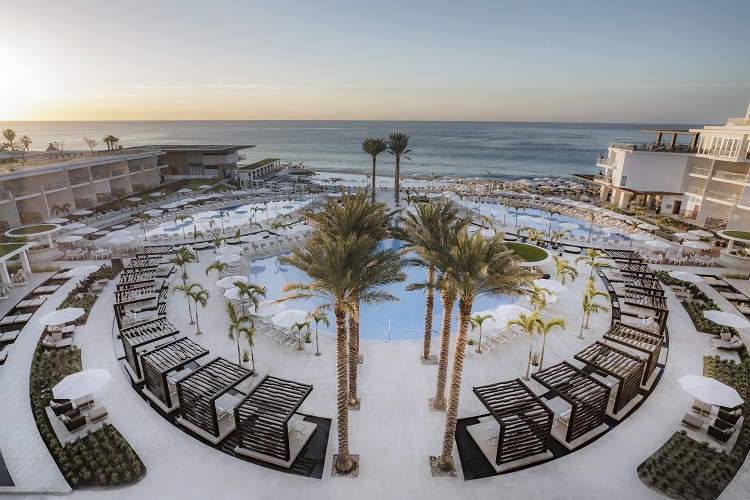 Another popular vacation destination of 2019 was Cabo San Lucas, situated on Mexico's Baja California Peninsula. Its year-round tropical climate is perfect for those looking to escape harsh winters, though visiting from May to June means less crowds. With a striking landscape set along the Pacific Ocean, Cabo San Lucas has new adventures for everyone.
Golf players will be enamored with the region. Multiple courses present the unique opportunity to play a round in an exotic destination. Land and water sports are abundant, from deep-sea fishing and snorkeling to horseback riding on the beach and mountain biking. Other experiences include boat rides out to the famous El Arco, whale watching, tequila tasting, and afternoons exploring the historic San Jose del Cabos.
All inclusive resorts in Cabo San Lucas we recommend: Le Blanc Spa Resort Los Cabos, Grand Velas Los Cabos, and Breathless Los Cabos Resort & Spa
Punta Cana, Dominican Republic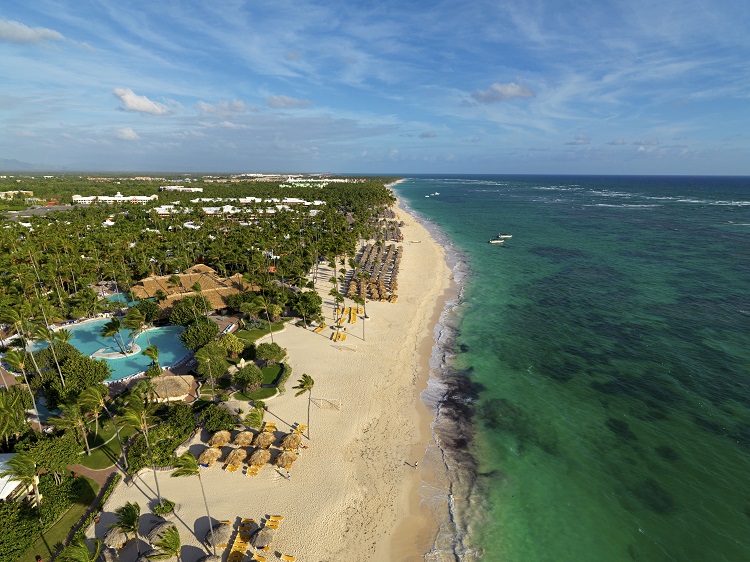 Miles of golden sand and crystal-clear water attract thousands of travelers every year to the shores of Punta Cana. Many all inclusive resorts offer oceanfront accommodations and luxury vacation packages so you experience the best of the best on your island retreat.
Punta Cana is a great destination for leisure and play. Zip lining is quite the adventure as you fly over treetops while Jeep safari tours take you off the beaten path to explore the regions' scenic landscape. Beach days are highly encouraged, especially for the chance to relax and recharge. You can also visit the historical city of Santo Domingo or book a ChocoMuseo tour to learn about chocolate-making in the Dominican Republic.
The best time to visit Punta Cana is from March to May, right after peak season when there are fewer crowds.
All inclusive resorts in Punta Cana we recommend: Secrets Cap Cana Resort & Spa, Iberostar Selection Bavaro, and Hard Rock Hotel & Casino Punta Cana
Nassau, Bahamas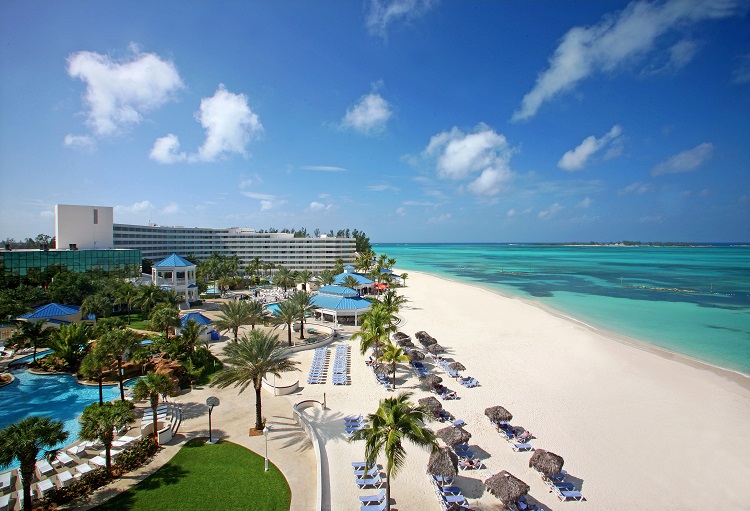 Nassau has blended tropical vibes with bustling city life, giving travelers the chance to experience paradise from different angles. The consistently warm weather makes it an ideal beach vacation destination where you can dig your toes in the sand and soak up that sunshine. Avoid hurricane season and visit from mid-December to April.
A world of discovery and adventure awaits in Nassau. Do some underwater exploring to see colorful marine life and coral reefs or take a boat ride to meet the famous swimming pigs of the Exumas. Tours and sightseeing will give you a look into the vibrant Bahamian culture. You'll find that the friendly locals, warm hospitality, and historical wonders are what make this destination so special.
All inclusive resorts in the Bahamas we recommend: Melia Nassau Beach, Riu Palace Paradise Island, and Sandals Royal Bahamian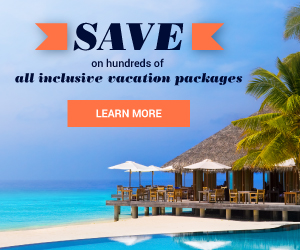 RELATED: The Best Vacations for Every Budget and Every Style
Runaway Bay, Jamaica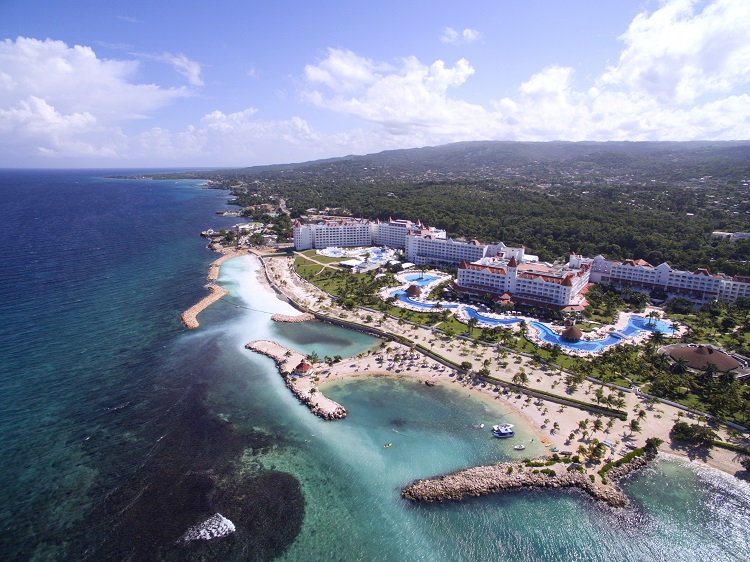 For a laid-back, scenic vacation in Jamaica, Runaway Bay has what you need. You'll fall in love with how gorgeous this tropical location truly is, from its pristine beaches to its postcard-worthy landscape. One of the highlights of Runaway Bay is its coral reefs. Snorkelers and divers will enjoy exploring the warm waters while swimming among playful sea creatures and their natural habitats. For an adventure on land, take a tour through the Green Grotto Caves. You'll explore the largest caves in Jamaica while taking a closer look at their intricate stalagmites and stalactites.
All inclusive resorts in Runaway Bay boast modern comforts and 'round-the-clock luxury. The best time to book your stay at one of these seaside havens is from December to March.
All inclusive resorts in Runaway Bay we recommend: Melia Braco Village, Royalton Blue Waters, and Bahia Principe Luxury Runaway Bay
Riviera Maya, Mexico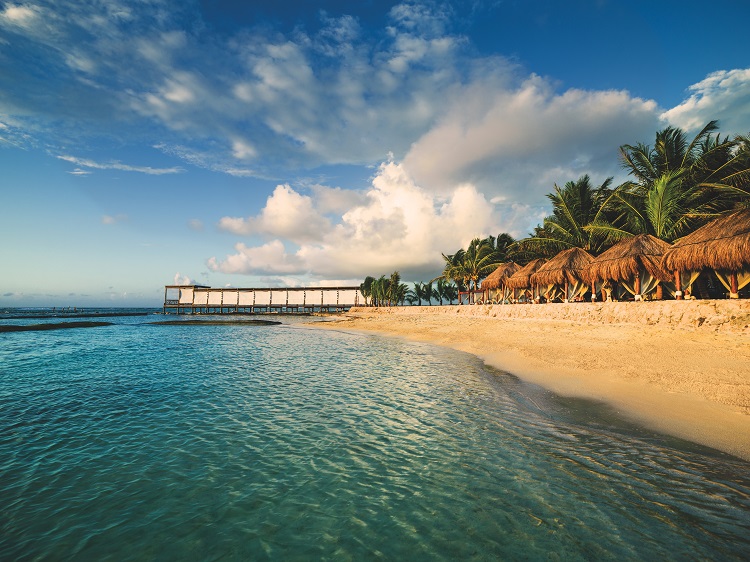 Riviera Maya has blossomed into a beloved vacation destination on Mexico's Yucatan Peninsula. An authentic culture, beaches that stretch on for miles, and beautiful all inclusive resorts make it an excellent choice for families, couples, and groups of friends.
From personalized service and gourmet offerings to elegant accommodations and top-of-the-line amenities, luxury is at its finest in Riviera Maya. When you're not indulging, step back in time and visit ancient Mayan ruins or the town of San Miguel. Water sports and excursions are sure to get your adrenaline going. If you need of some down time, head to the turquoise water and let yourself fall into relaxation.
Plan a vacation to Riviera Maya from December to April if you want to avoid high humidity, but still enjoy warm beach days.
All inclusive resorts in Riviera Maya we recommend: El Dorado Seaside Suites, Iberostar Grand Paraiso, and Barcelo Maya Colonial & Tropical
Ocho Rios, Jamaica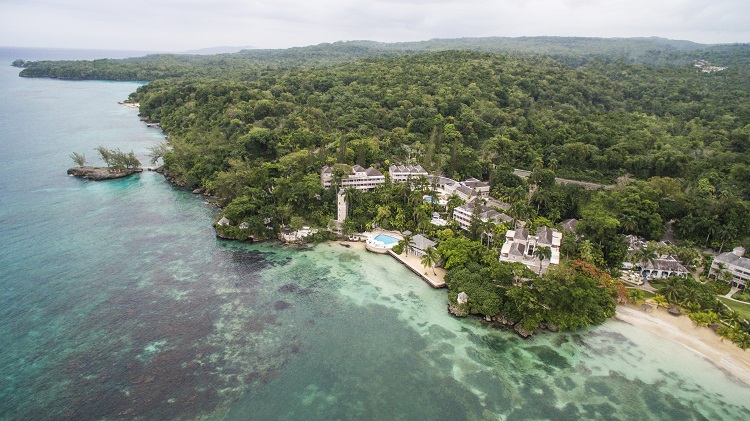 Ocho Rios, meaning "eight rivers," was once an old fishing village that's now an energetic vacation destination. Travelers love the beaches along with sites like Dunn's River Falls and Mystic Mountain Rainforest. Historical attractions include Riu Nuevo battle site, the Spanish settlement of Port Maria, and GoldenEye Estate, the previous home of James Bond creator, Ian Fleming. Boat cruises complete with music and tropical drinks add to the already-lively party scene in Ocho Rios.
Skip the rainy season in Ocho Rios and visit from November to mid-December.
All inclusive resorts in Ocho Rios we recommend: Couples Sans Souci, Riu Ocho Rios, and Moon Palace Jamaica
Costa Rica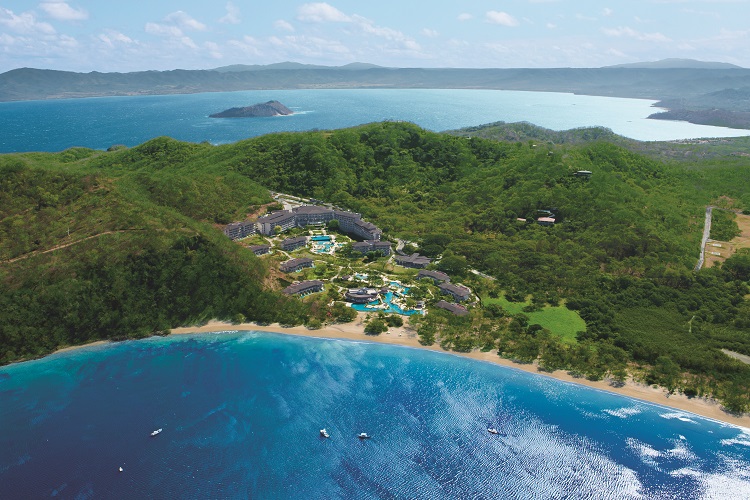 Costa Rica is a gorgeous country in Central America with beaches spanning the Caribbean Sea and the Pacific Ocean, making it a great destination for surfing the waves or sunbathing on the sand. Its culture is centered around pura vida, which means "simple life" or "pure life," and heavily focuses on sustainability to maintain this lifestyle.
Much of the country is made up of exotic rainforests, home to incredible wildlife. When you're here, you'll want to take a guided hiking tour of the landscape to see its biodiversity. The region's volcanoes are sights to see while river rafting is an experience you won't forget.
Dry season in Costa Rica is from December to April so you'll see little rain and plenty of sunshine.
All inclusive resorts in Costa Rica we recommend: Dreams Las Mareas Costa Rica, Planet Hollywood Beach Resort Costa Rica, and Riu Guancaste
Let's recap the top 10 all inclusive destinations of 2019
Which one of these destinations will you put on your 2020 travel list?
Start planning your trip today! Visit All Inclusive Outlet for the best rates to any of these stunning locations to make this your best travel year yet.