Top 5 All Inclusive Resorts for Kids
All Inclusive vacations can be the perfect getaway for families, especially because the little ones often need a little extra stimulation while parents hope for a tranquil moment for themselves. Luckily, many world-class resorts are ramping up their all inclusive offerings for kids (and parents!) and there has never been a better time to take the little ones on an unforgettable trip.
Beaches Turks & Caicos
Beaches Turks & Caicos is located south of the Bahamas and offers accommodations the entire family will love. At this idyllic property, there are four villages with unique styles including French Caribbean, Island Oasis, Casual Seaside and Old World Elegance. The different styles are sure to please kids excited for an adventure and a change of scenery, but Beaches goes even further in providing incredible entertainment!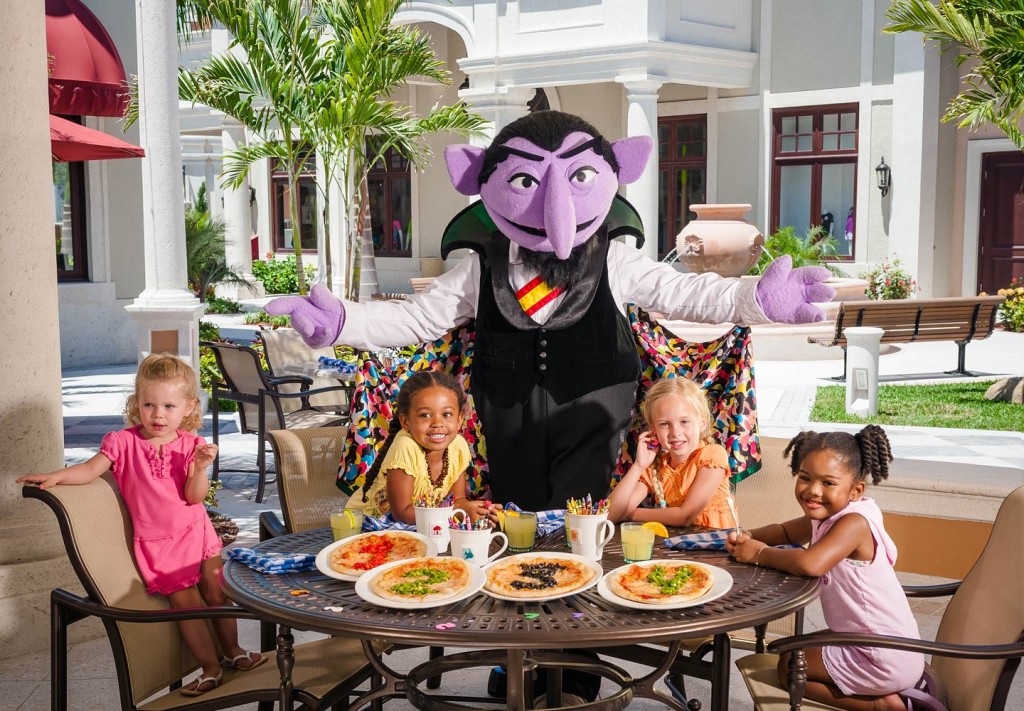 There are six separate pools, a toddler pool, plus a full-scale Pirate-themed water park for the whole family. Kids can play the Xbox playroom after enjoying the all inclusive water activities, and younger children will love the Sesame Street characters roaming around. There is also a dedicated young-adult only dance club so that teenagers can safely meet new friends their own age.
Memories Splash Punta Cana
Memories Splash offers the best of Punta Cana's Caribbean paradise along with endless excitement for kids of all ages! Sitting on the edge of Bavaro Beach, Memories Splash provides all inclusive water sport activities along with snorkeling and scuba diving opportunities. For younger kids, the large Splash Water Park features seven wild water slides along with a lazy pool, splash pads, and other surprises!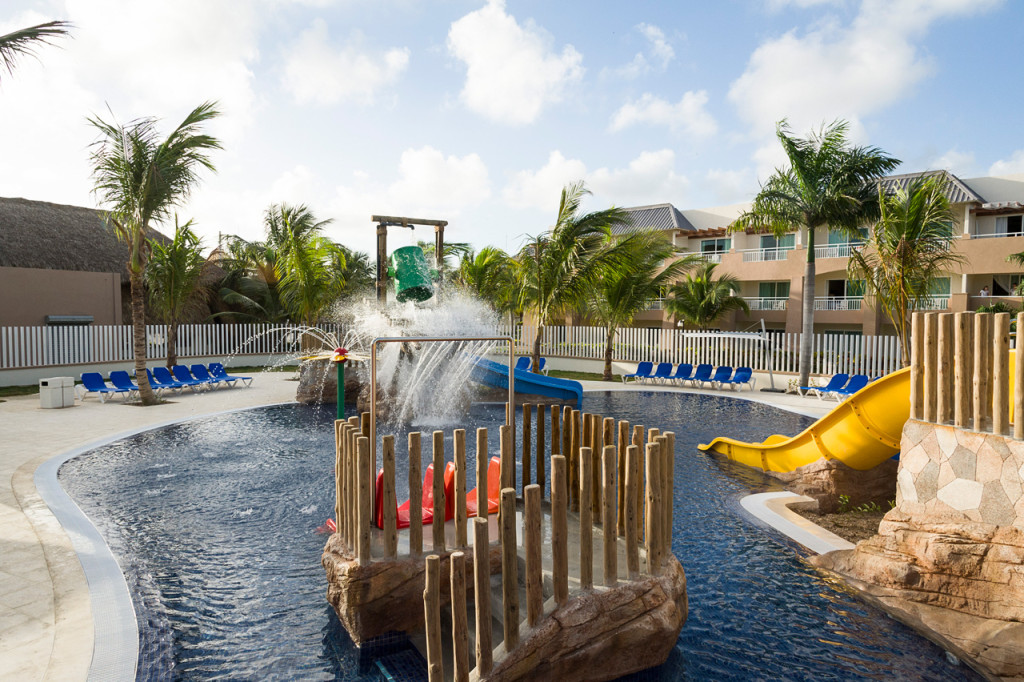 The Kids' Adventures program allows children to enjoy arts and crafts along with a wide range of cartoons, stories, and playground activities. With an expert staff plus a secured area, kids are able to make new friends while getting much needed rest. Afterwards, head down to the beach-side bar and grill for an incredible family meal. Plus, there are mini golf courses and pool tables for an extra good time!
Royalton White Sands
Royalton White Sands is a luxury all inclusive resort in Jamaica's world-renown Montego Bay. Travelers of all ages will love the scenic beauty of the resort, including lush palm trees and a magnificent beachfront view, but kids get an extra perk with the inclusive Kids' Adventure program. Kids aged from 4-12 can hang out in the secured area with a large playground, facilitated games, and nonstop cartoons. The resort also features two mascots; the bunny siblings Max and Ruby, who are always ready to talk and have fun! And the entertainment doesn't stop there! At night, join Mike the Knight and follow his adventures as he gains his knighthood in a spectacular family-friendly show!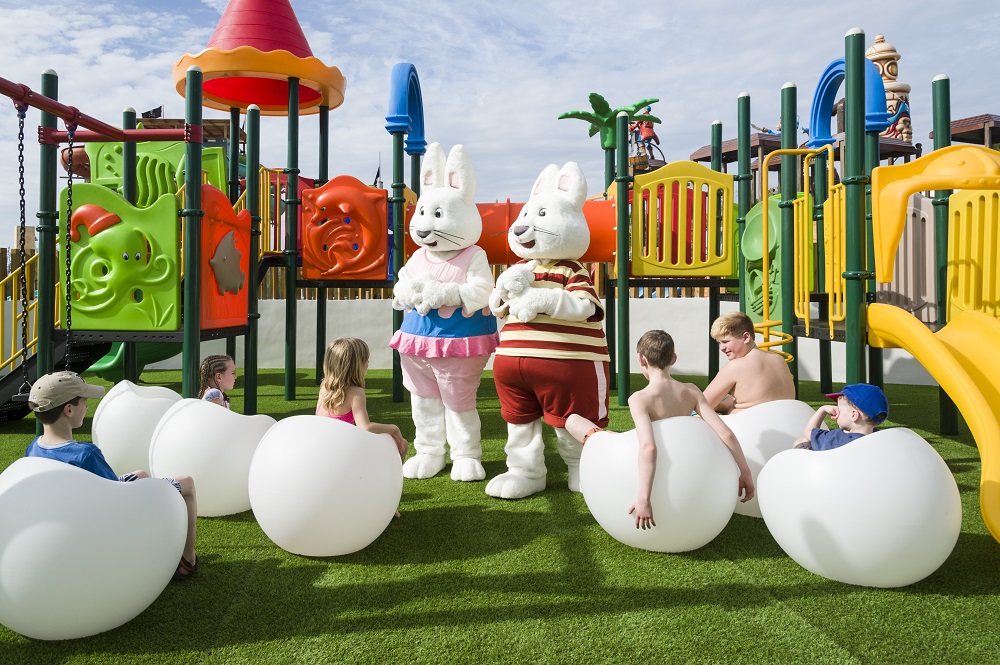 Azul Beach Hotel
Karisma's Azul Beach Hotel is located in the heart of Riviera Maya with glorious views of the Mexican Caribbean. Not only are there great kids programs, but there are also gourmet snacks, treats and meals that kids of all ages will enjoy! Cartoon characters walk around the resort all day and are ready to meet and greet everyone. Favorites include:
Spongebob SquarePants
Dora the Explorer
The Teenage Mutant Ninja Turtles
And more!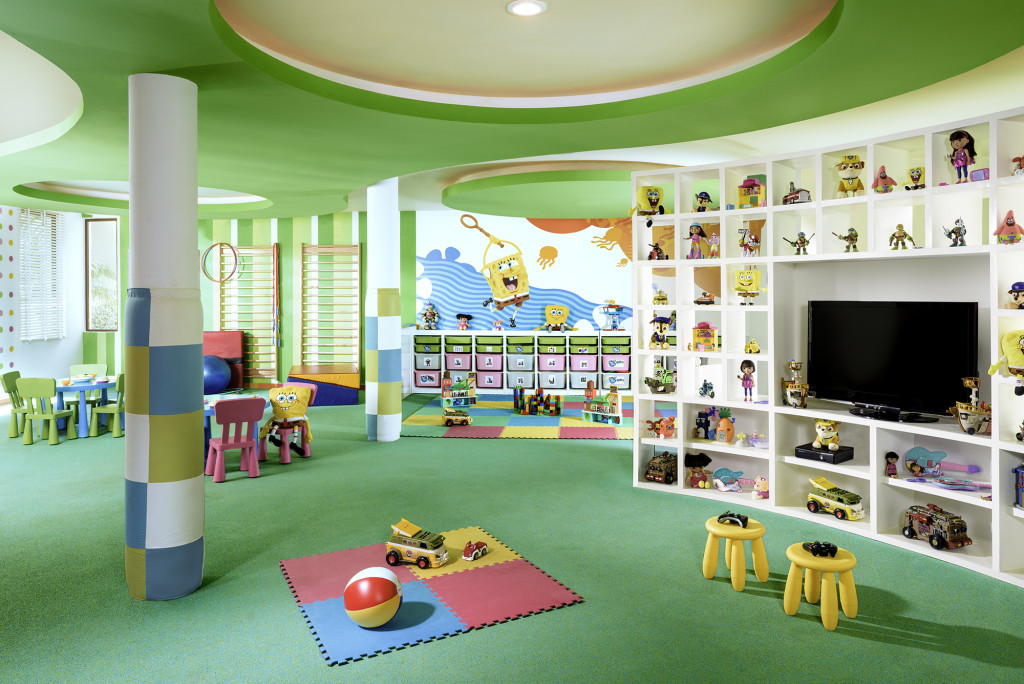 Upon arrival, kids will receive a complimentary Nickelodeon Smoothie and will be shown all of the rooms designed to keep them happy. The Playhouse features numerous toys along with trained staff that can teach kids various beach sports and provide engaging tropical activities. My Gym is a playhouse for young children where they can safely enjoy obstacles and gymnastic equipment. With kid's yoga, gourmet snacks, plus movies and popcorn at night, Azul Beach Hotel provides one of the best all inclusive kid's experiences around!
Hard Rock Hotel & Casino Punta Cana
At the Hard Rock Hotel & Casino Punta Cana, kids will enjoy one of the most comprehensive inclusive deals on the market! While the adults enjoy some alone time at the pool or inside the lavish casino, the kids can play at the Little Big Club Experience.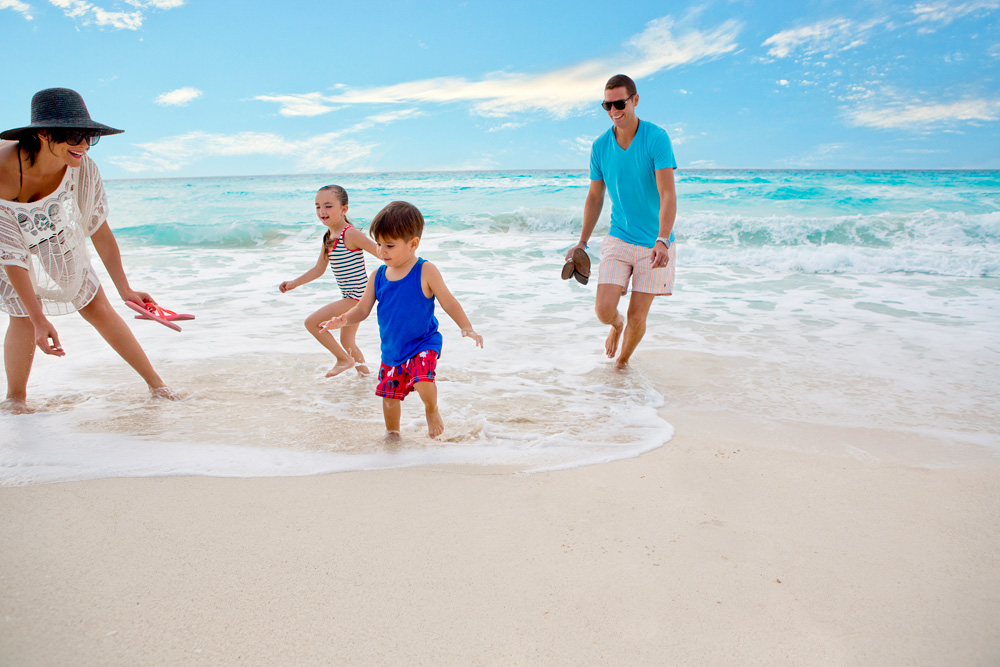 The experience begins inside of the playroom where classic characters including Barney, Bob the Builder, and Angelina Ballerina are ready to laugh and play. The playroom features live shows, interactive games and classes, plus snacks and a rest area. Kids can dance and sing or draw and build a train set along with other toys. Families can then play a round of mini golf or try out the rock climbing facilities that are perfect for all ages. With all of these inclusive offerings plus other surprises, kids have a new reason to love vacations more than ever!
Ready to get the family fun started? Click here to view all our tropical fun savings!