Featured Resort of the Week: Moon Palace Jamaica Grande

Located on the breathtaking beach of Ocho Rios, Moon Palace Jamaica Grande is a premier all inclusive resort that facilitates excitement right alongside leisure for groups of all ages! Families can enjoy water sports along with sightseeing tours before letting loose in the game room. Couples seeking romance will find it along the beach with private candlelit dinners and intimate couples massages at the spa.  At Moon Palace Jamaica Grande, combining relaxation with adventure has never been easier!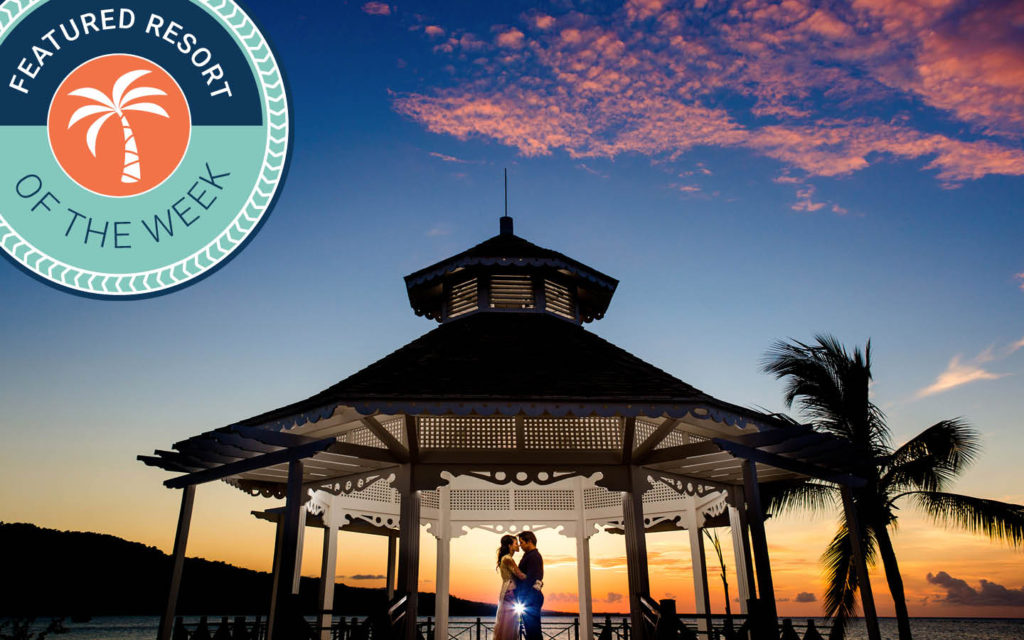 A View of the Ocean in Every Room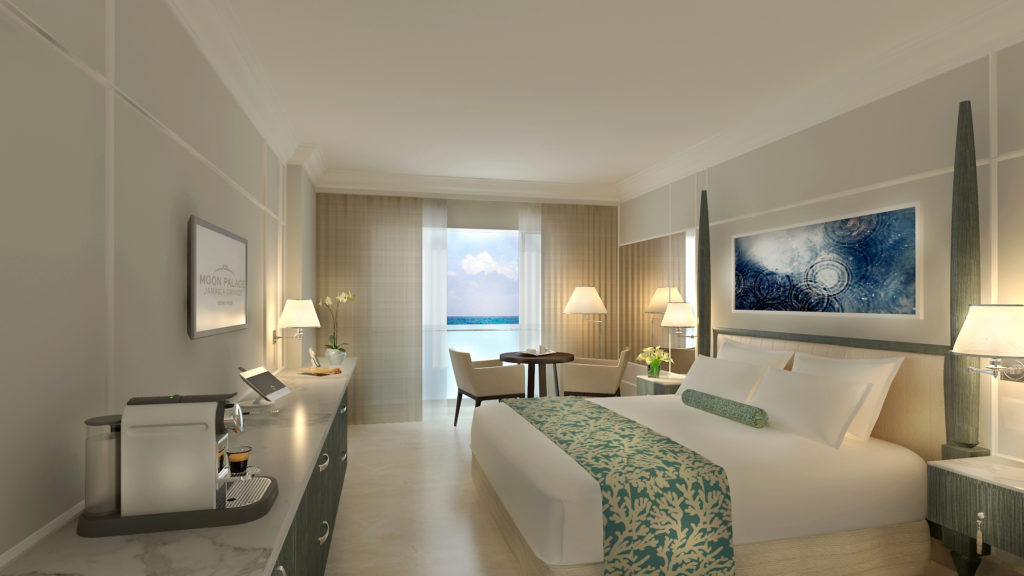 With over 700 rooms, you are guaranteed to find a style that makes you truly feel at home! Each room comes complete with a full or partial ocean view so that you can always enjoy the beauty of the Caribbean. The Partial Ocean View Suite holds up to four guests and includes a spacious bedroom with a king or two queen sized beds, HD television, 24 hour concierge and other inclusive perks. Next up is the full Ocean View Suite which includes an uninterrupted view of the beach with all of the previously stated amenities. The Concierge Level Suites come with your own private spot on the beach and waiter service, a candlelit dinner on the beach, plus exclusive bath soaps and aged liquors. The final tier is the Family Deluxe Suite which includes a second bedroom along with an X-box, beach toys for the kids, and other family-friendly perks.
Activities and Pampering For All Ages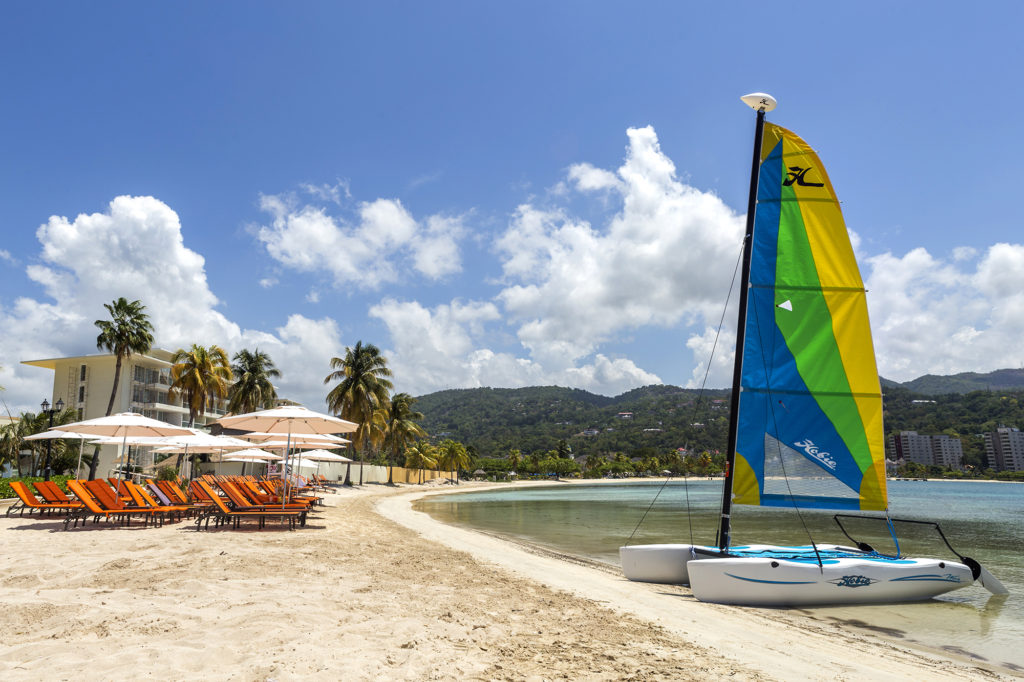 Moon Palace Jamaica Grande is an extra large resort that features countless activities for any age or occasion. Families enjoy the beach with water sports from kayaking to snorkeling lessons as well as resort-managed tours to local waterfalls and other natural wonders. A 10 minute trip into the nearby city, Negril, is a great way to understand the local culture. Or you can simply chill at the poolside grills for endless relaxation (and unlimited snacks and beverages, which we'll tell you even more about below)!  Kids can compete against one another in the fully equipped arcade while parents and couples enjoy the diverse spa opportunities. The beauty salon is always available to make you feel your best, and at night, adults can enjoy Noir's prime club experience. With four pools, a high-tech gym, and the idyllic surroundings of Ocho Rios, you can create your own adventure at your own pace!
Unforgettable and Atmospheric Meals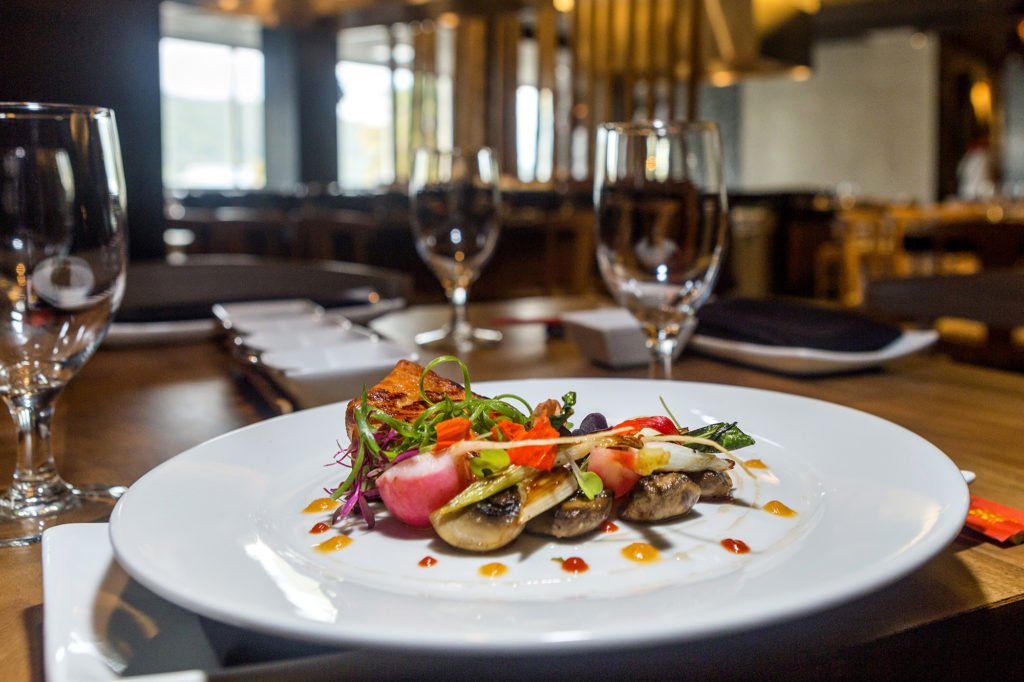 With five restaurants, six bars and unique private dining experiences on the beach, Moon Palace Jamaica Grande is guaranteed to satisfy any craving! Head down to Boulangerie for self-service coffee and freshly baked treats available 24-hours a day. La Gondola provides Italian dishes with an impeccable beachside view, and the nearby Buccaneers Reef has international meals to suit all tastes. Enjoy a healthy seafood dinner at Pier 8, or book a private candlelit dinner for two on the beach. At Momo, experience authentic oriental cuisine while it's cooked in a fire-filled show right on your table. Each restaurant has a kid's menu and can accommodate special events such as birthdays, weddings and honeymoons in an intimate setting. When the sun sets, enjoy intimacy and top-shelf drinks at the classical Martini Bar, or stay casual at the Loud Bar with wines, spirits, and beers.
With numerous inclusive options at one of the best beaches in Jamaica, your vacation at Moon Palace Jamaica Grande is guaranteed to be unforgettable!