Featured Resort of the Week: Majestic Elegance Punta Cana
April 7, 2016
*
by The AIO Team
*
1 Comment
Located in the beautiful Dominican Republic, Majestic Elegance Punta Cana will take your breath away! Whether you're enjoying a romantic getaway with that special someone or treating the family to an unforgettable vacation, this idyllic resort makes every guest feel like VIP.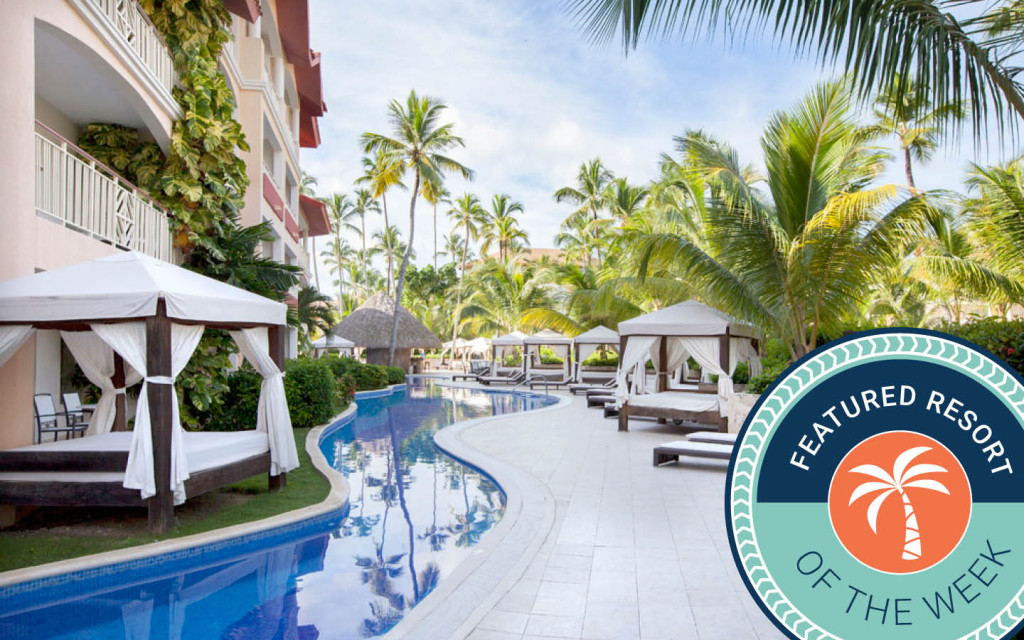 Activities and Entertainment
At Majestic Elegance Punta Cana, there are a wide range of games and activities as well as organized beach and pool competitions. Or, how about a heart pumping aerobics class? From water polo and beach volleyball to dance lessons and tennis tournaments, all non-motorized sports are included at this fun-filled resort. Thrill-seekers can venture beyond the resort's complimentary non-motorized activities with watercraft, parasailing, and deep-sea fishing.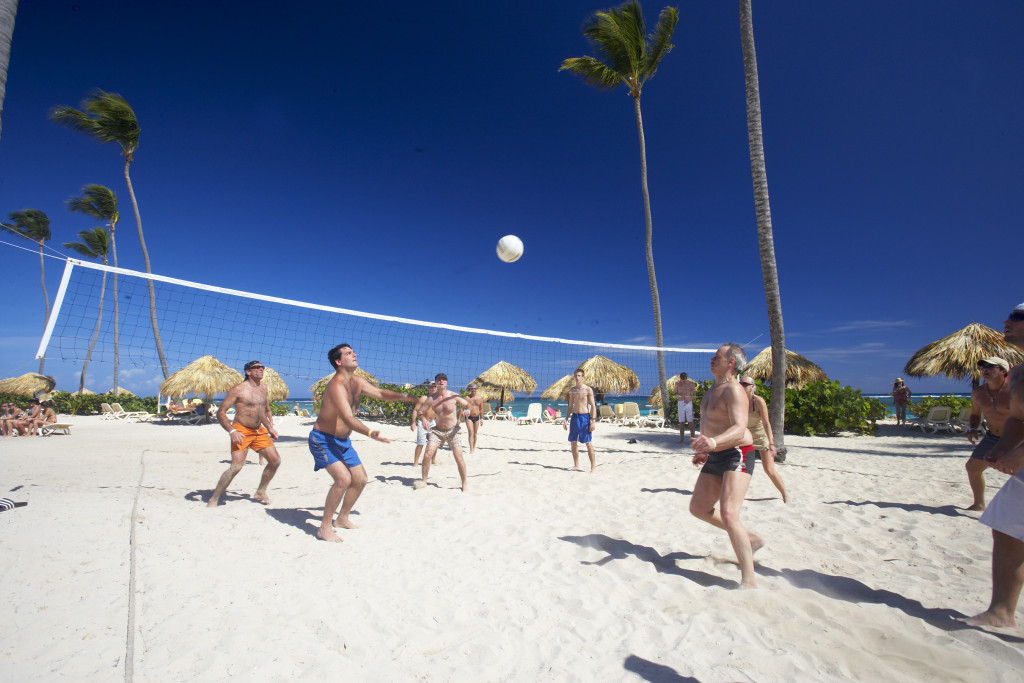 After several days on the beach, there's still plenty to do if you want a change of pace. Try booking a couples massage at the spa for a luxurious haven of rest and rejuvenation. Feeling lucky? Guests ages of 18 and older can roll the dice nightly at the casino, where slots, roulette, black jack and poker are the name of the game. You can even tee off on a world-class 18-hole golf course with no green fees charged to resort guests.
Splash Kids Club
If traveling with younger members of the family, be sure to check out the Splash Kids Club. This supervised area features two swimming pools and an exciting, castle-like water playground geared towards children ages 4-14. If the little ones are asking for souvenirs, check out one of the charming boutiques along the Calle Caribeña, a mini-market featuring jewelry, Caribbean-inspired attire and more. Just be sure to make it back to the resort in time to experience one of the authentic Caribbean rhythm shows. You might just find yourself a part of the fun!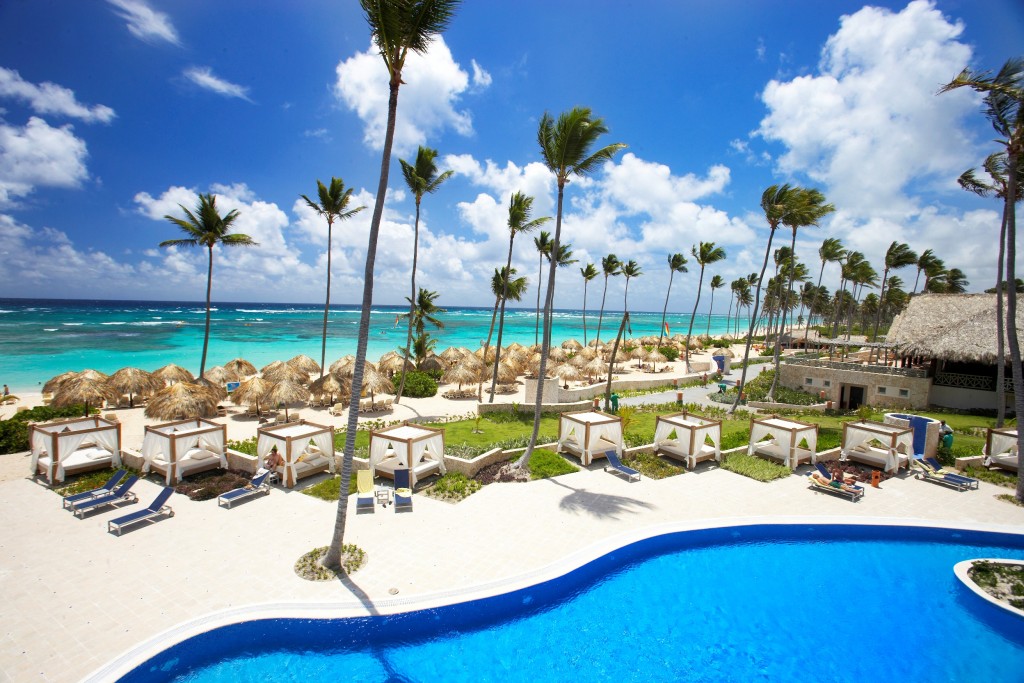 Dining
Eating is more than a necessity at the Majestic Elegance Punta Cans; it's an experience. There are seven onsite restaurants, each of which features its own intriguing ambiance. For fine dining, make reservations at the elegant Limited Gourmand, or enjoy the sounds of the ocean with beachfront dining at See & Sea Restaurant. Keep it resort casual while feasting on beef carpaccio at Asido Steak House, or head over to 9 Doors Japanese restaurant, where Teppanyaki and sushi are on the menu. Do you have a refined palate? Sip on some of the finest wines in the world in the alluring Majestic Elegance wine tasting room. You can even pick up a snack at the snack bar, which is open late to satisfy your late night cravings.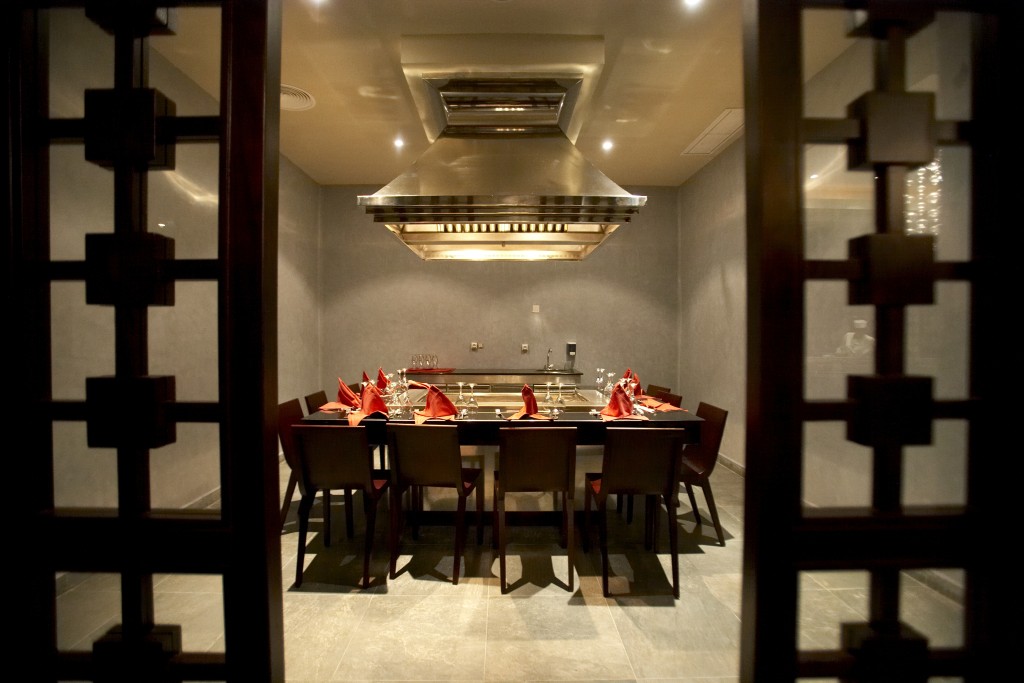 Accommodations
Space and grandeur are the themes at Majestic Elegance Punta Cana, where the rooms offer a bigger area for your convenience and enjoyment. Whether you want an in-room Jacuzzi or a swim-up room complete with a Balinese bed right outside your doors, you can have it at this resort. Majestic Elegance Punta Cana is divided into a family and adults-only section. This 5-star deluxe hotel encompasses Bavaro Beach in the midst of lush landscaping and pristine blue water. Rooms can provide guests with expansive ocean vistas, as well as luxurious special touches, like European marble bathrooms. If you are looking for space to kick up your feet, check out the Elegance Club Swim-Up Suite. With over 1,000 square feet, you can walk directly out your door and into the adults-only swimming pool. The smaller Junior Suites are quainter, featuring a romantic indoor Jacuzzi for two.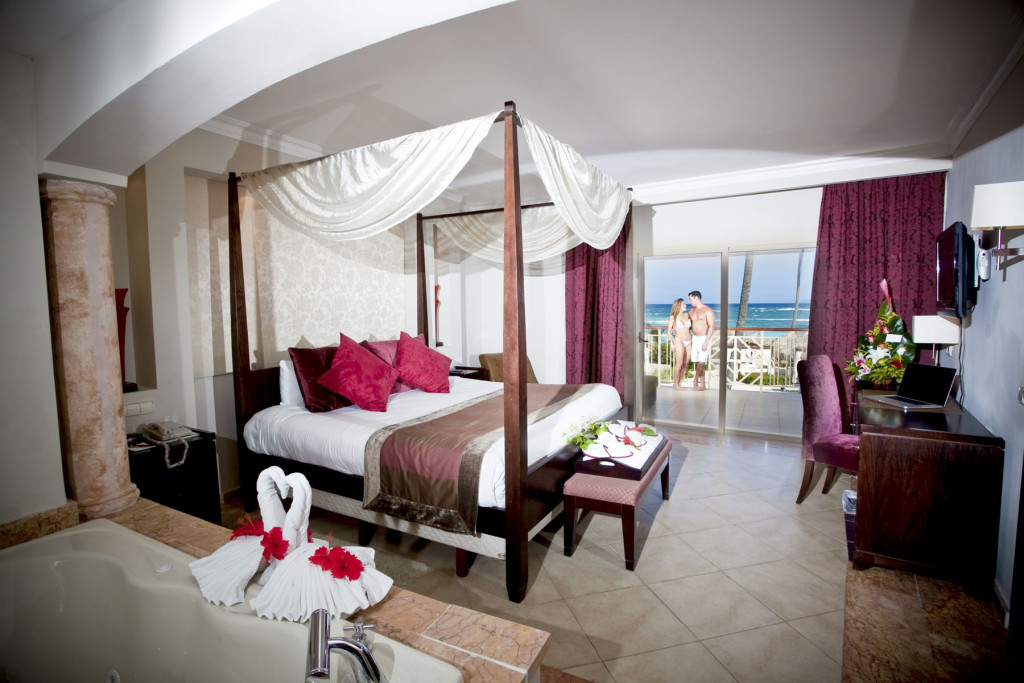 Whether you're traveling for business, pleasure, or romance, you can live the high life at the Majestic Elegance Punta Cana.