Featured Resort of the Week: Catalonia Riviera Maya
If you're searching for the ultimate getaway… to relax or have an adventure (or both!), the beautiful Catalonia Riviera Maya is calling your name! This idyllic resort is just a short drive away from Puerto Aventuras and is easily accessible from Playa del Carmen and Cancun International Airport. Surrounded by mesmerizing landscapes and the captivating coast, Catalonia Riviera Maya is the perfect spot to soak up the sun on the beach and cool off at the pool. Even better, whether you're planning a private getaway for two or a fun family vacation, you'll find plenty of activities to keep you occupied not only on the property, but in the surround area as well.
Resort Amenities & Activities
If you love to swim, choose from five pools or take a walk along the beach and dip your toes into the clear turquoise water. If you love to explore beyond just swimming; snorkeling, scuba diving and kayaking are great ways of sightseeing Mexico's beautiful surroundings. And don't worry about equipment, the resort will provide everything for you! Golf, tennis, soccer and weekly beach parties are just a few fun activities from the list that you can enjoy on land.. If you're more interested in indoor options, there's a full-service spa, beauty center, gym and billiards. Looking for more adventure? Rent a car at the resort for a day trip to nearby beaches, shopping restaurants, or just to enjoy the view of the coastline.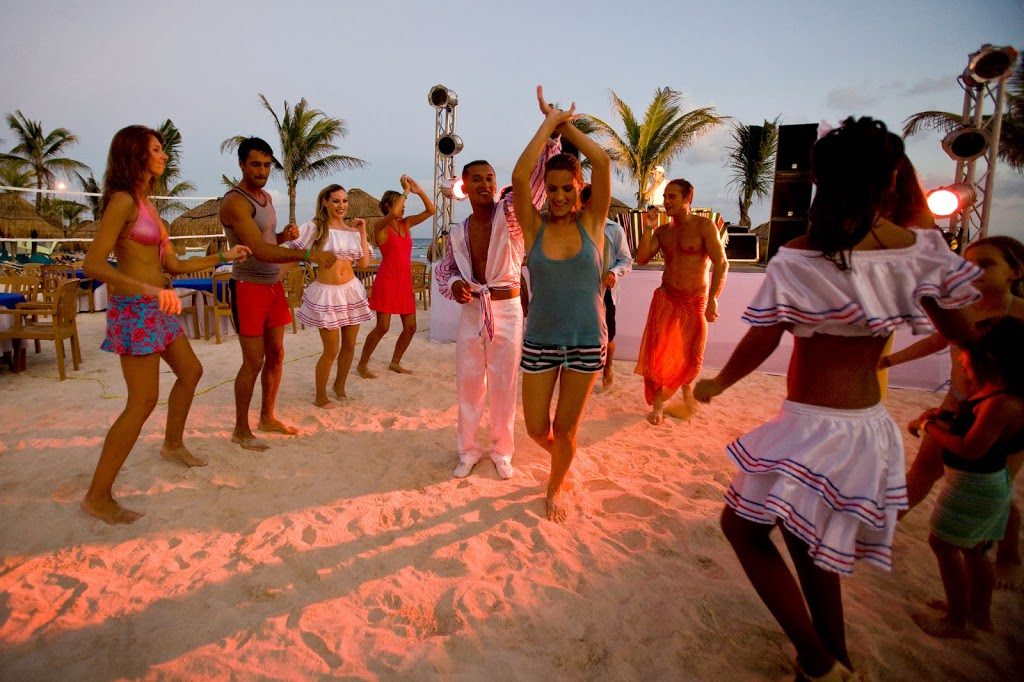 Romantic Accommodations for Honeymooners
The resort offers a handful of fun activities, but are you and your loved one searching for a more intimate experience? The Privileged Honeymoon Room has everything you and your loved one need for a memorable experience. Each room has a King Size canopy bed, terrace with mini swimming pool, special décor with flowers and towels for newlyweds, and even a honeymoon welcome including an elegant bottle of sparkling wine and seasonal fruits with chocolate, a 30 minute couples massage … and more!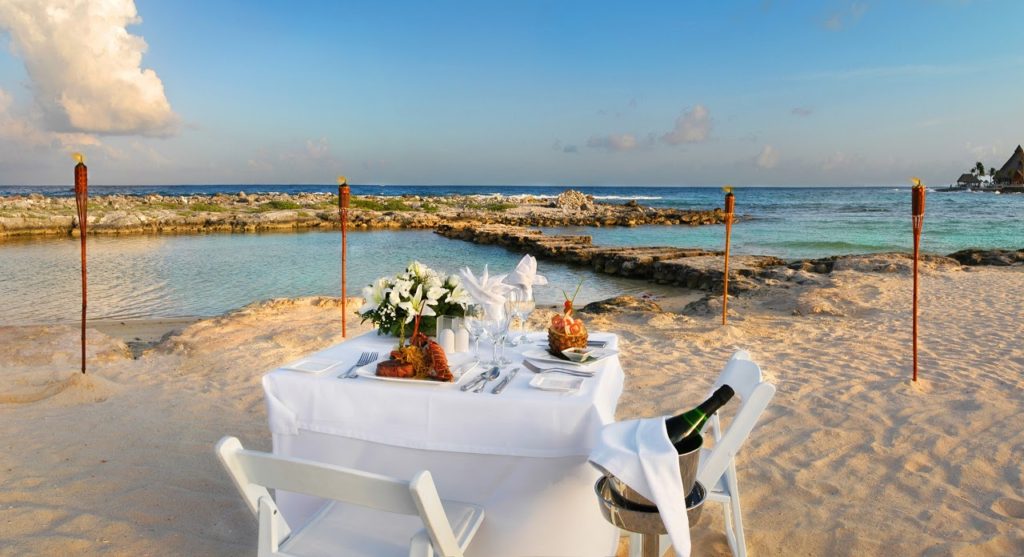 Accommodations
Catalonia Riviera Maya offers several luxurious accommodations that you'll simply fall in love with. A Garden View room offers guests a king-sized bed or two double beds, a balcony or terrace, a minibar, full bathroom with complimentary amenities and other complimentary amenities and essentials that you'll love. The Privileged Suite is an even more perfect way to enjoy the Caribbean's beautiful scenery. With a dressing room, living room and a beautifully furnished terrace with a duplex bath for you and your loved one, how could you not want to stay in this amazing suite?!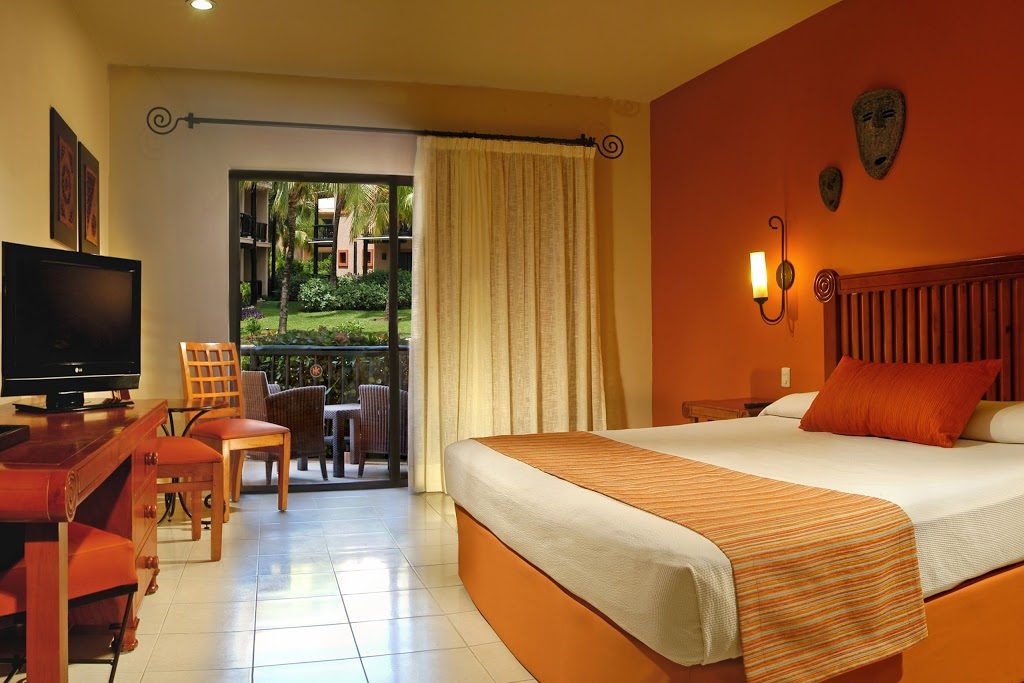 Restaurants & Bars
There are 13 deliciously unique restaurants on site for guests to choose from. El Mercado and La Brisa are international buffet restaurants with various themed dinner nights. If you're ideal day is spent by the pool, head over to Bamboleo where you can find a snack bar conveniently located poolside. Don't even feel like getting out of the pool, but want a refreshing margarita? The Margaritas shack is situated in the swimming pool! The Creperie is an open air restaurant that offers sweet and savory crepes that all taste buds will enjoy. Finally, the Terrace Tapas Bar & Lounge is for Privileged members only offering beautiful views and delicious tapas and lobster specialties.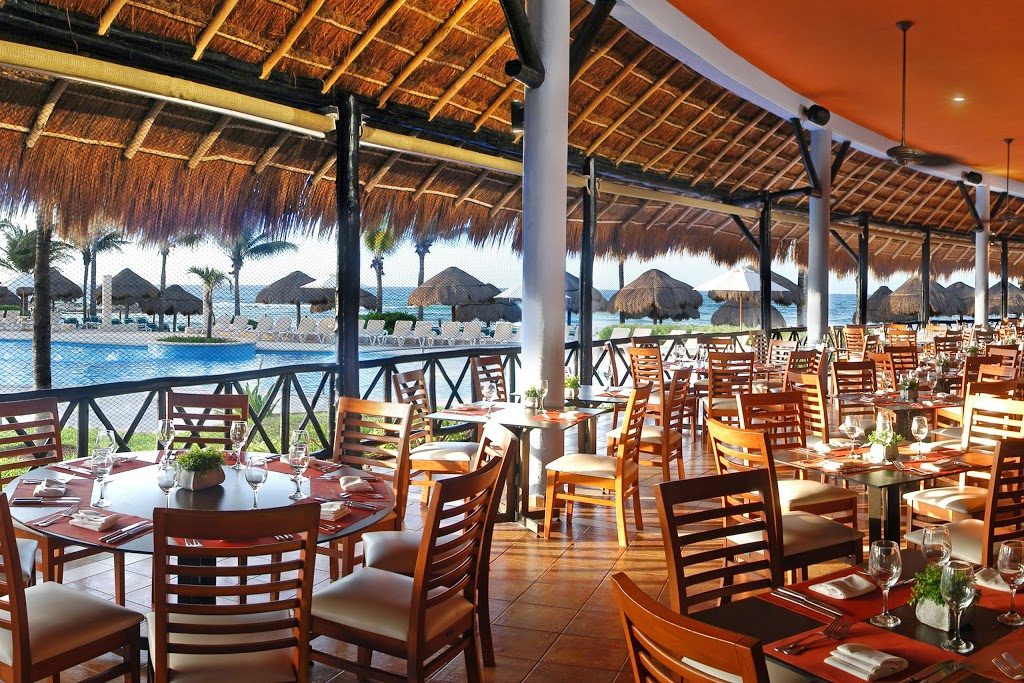 So, what are you waiting for? Explore our incredible savings and book your trip to paradise now!