An All Inclusive Vacation to Jamaica: A Travel Agent's Perspective
We love hearing about people's travel stories and wanted to share some of our own! This ongoing series will feature out Travel Specialists and their real-life travel experiences.
Nicole recently enjoyed a family vacation in Jamaica where she stayed at the charming Zoetry Montego Bay! Along with her husband and their two sons, she enjoyed the best of both worlds by relaxing under the Jamaican sun and venturing offsite to experience the island's beauty and culture.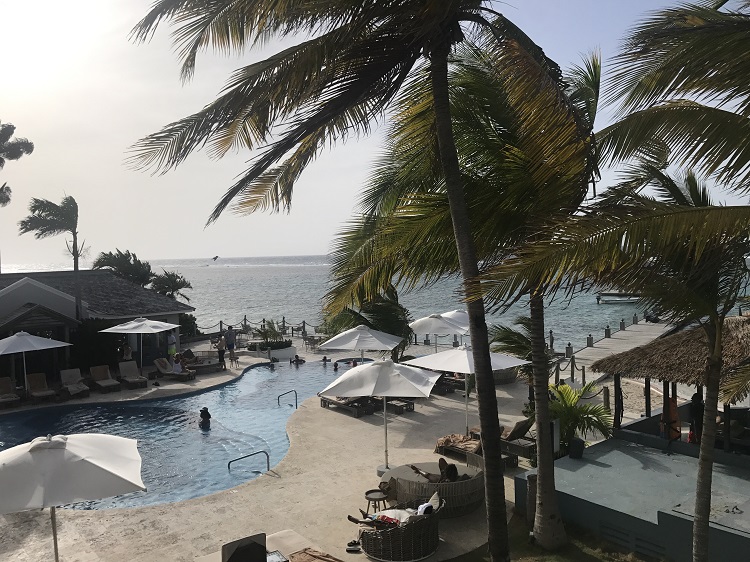 Read more about Nicole's all inclusive vacation to Montego Bay
Have you ever traveled to this destination/resort before?
I've been to Jamaica, but not to this resort, specifically.
What was your immediate reaction when you first arrived to the destination/resort?
When we first arrived, they immediately greeted us by saying, "Welcome home," which was very inviting! The lobby area was beautiful and the resort is only 10 minutes from the airport, which was great.
What was your favorite amenity offered at the resort?
There were so many things that I loved at the resort! My favorite amenity was the Hobie Cat to go sailing on. We paid $30 extra to go out with the captain, but you can take it out for free. It was a wonderful activity!
Describe what your accommodations were like:
Our room was absolutely beautiful! The beds were very comfortable and we had a huge, amazing rain shower and a separate bathtub. Every room had a balcony and ours overlooked the ocean and pool.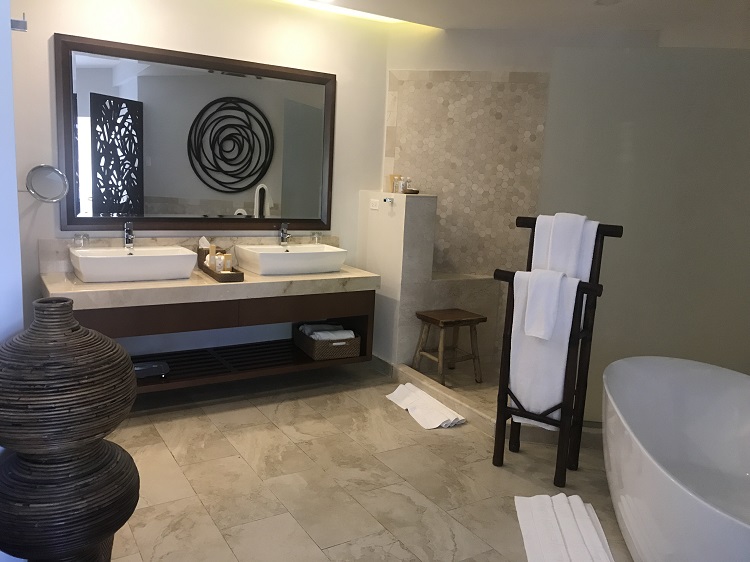 What was the quality of service like?
The staff was amazing at Zoetry! It's a small resort with only 49 rooms, so everyone gets to know you very well. The butlers were fantastic, the restaurant staffs were great, the bartenders were perfect and the staff at the spa was amazing as well!
Where did you eat and what was your favorite meal?
Again, this was a very small resort, so there were only three restaurants and the jerk chicken spot. Two of the restaurants, Coyoba and Canoa, were open air and had beautiful views of the ocean! We ate at Coyoba every day for breakfast and it was beautiful. They had themes at the dinner restaurants, so the menu was different every night and the food was fantastic and healthy! We had our children with us and our youngest is very picky, but for every meal they went out of their way to make him something off of the menu. The chef met with us as we arrived and assured us they would accommodate his needs all week. Also, the jerk chicken at Jerky Jo's was AMAZING!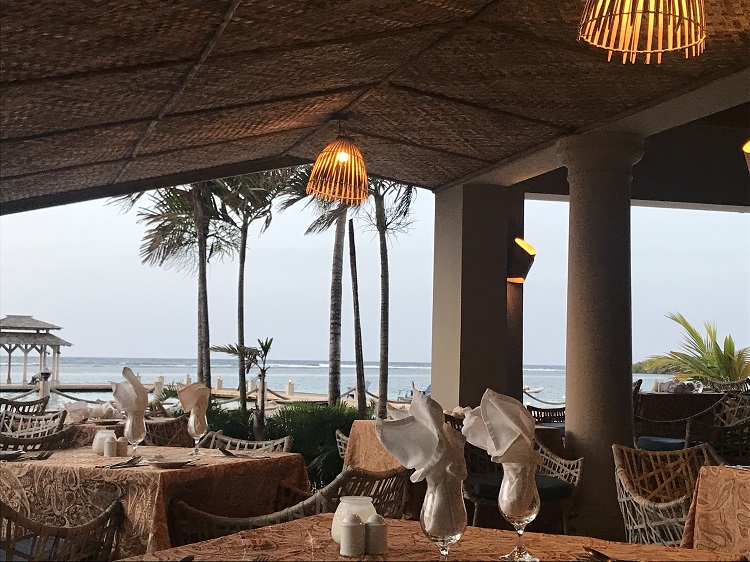 How did you spend your day(s)?
We had three days where we relaxed at the pool and beach and it was just what we needed: sun, relaxation and great drinks! We also had the option to partake in daily yoga, snorkeling, water aerobics, cooking classes, or take out a paddle board, Hobie Cat or kayak.
Did you do any excursions or activities while away?
We did three excursions! We spent a day in Negril that included swimming at the beach, shopping and dinner at Rick's Café. This was a long day, but very fun! We also went to Mystic Mountain where they had a chairlift, bobsledding, swimming, zip lining and more. Lastly, we did a private tour where we explored all of Montego Bay and visited Rose Hall to tour and hear the tale of Annie Palmer. We also visited a local orphanage and took supplies to the children there. My whole family said this was the highlight of their week!
Tell us something unique about this resort that one may not be able to find online:
I would say just how small and quaint the resort is, which you can't really appreciate until you are on property. It was charming and perfect!
Your favorite part of the entire trip was…
My favorite part of the trip was the people of Jamaica – from the staff to the locals we met along the way. I absolutely love the Jamaican culture and their laid back "everything 'gonna be alright" attitude. It's contagious!
Three words to sum up your trip are:
Relaxing, fun and beautiful!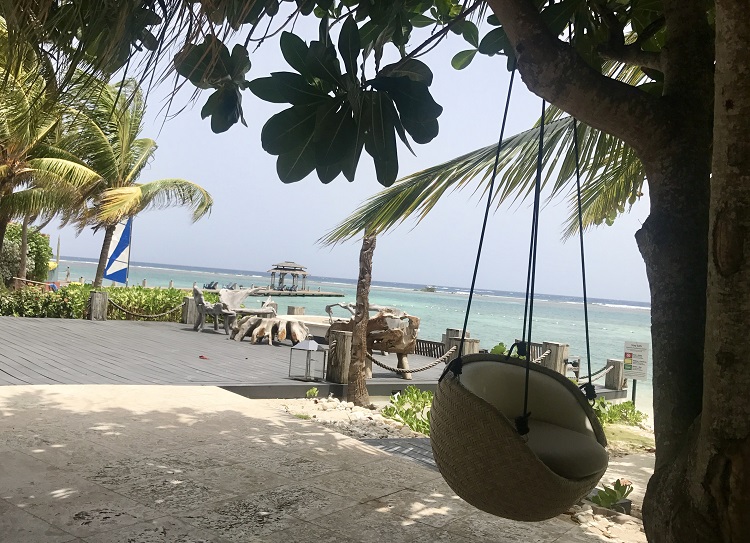 What is your best piece of advice to travelers looking to book an all inclusive vacation package?
For people who are looking to book an all inclusive vacation, I would say that it's super helpful to talk to a person that has done this before so you can be sure you are picking the right resort that will suit your vacation needs.
Would you go back to this destination/resort?
I would absolutely go back to Zoetry Montego Bay and we will definitely go back to Jamaica!
What is your dream vacation?
My dream vacation is a resort like this that's full of relaxation and works so hard to meet your needs, as well as a fun resort in a tropical location overlooking a beautiful beach with my family.
Ready to book your trip to Jamaica?
We're inspired by Nicole's tropical adventure to Jamaica. If you are too, visit All Inclusive Outlet for the best discounted vacation packages and start planning your way to paradise!