Destination Spotlight: Jamaica

With sweeping palm trees, breathtaking coastlines, and a distinct island culture, Jamaica is the quintessential Caribbean destination! The tropical climate and temperate waters provide you with a wide variety of options from hiking and sailing, to general relaxation at one of the numerous all inclusive resorts. This guide will help you to understand the island's unique culture along with many of the top attractions to make your next vacation unforgettable! Already hooked? We're excited to give an additional $200 off any trip to Jamaica of 6 nights or more!
Taste the Caribbean
Jamaica's food is world renowned, but the exported cuisine has nothing on the homegrown dishes found everywhere in towns and beaches alike. Jerk chicken may be the best known dishes due to its tender cuts and delectably spicy seasonings, but where Jamaica truly shines is with fish and fruits. Ackee and salt-fish is one of the most revered local recipes, and it's made with the island fruit ackee along with salted cod. The result may be odd looking at first, but the taste is out of this world with an abundance of juicy flavors, paired with the unbeatable freshness of Jamaican seafood.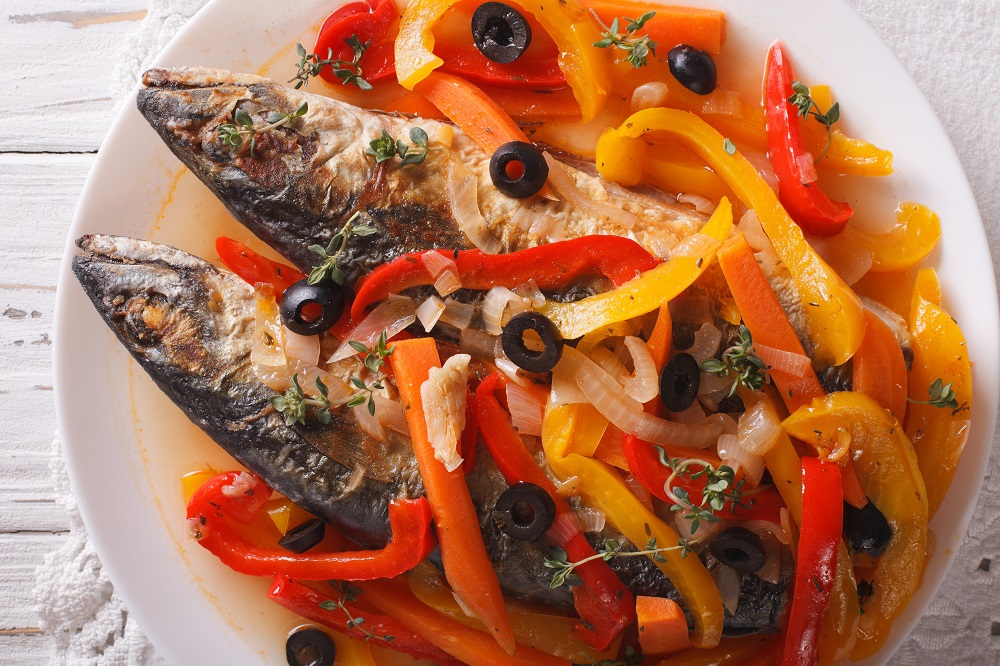 Your all inclusive resort likely has everything you need to stay full, but don't be shy about heading into town and trying one of the many stands full of fresh fish, jerked meats, and even candied sugar canes that are locally sourced. You may also notice locals sitting around with a stockpile of coconuts. They will gladly help you expertly cut the top off so that you can drink the water fresh from the shell! You will also find an abundance of lesser known fruits such as jackfruits and star apples along with the more common pineapples and oranges. The fruit here is big, juicy, and fresh, and no trip is truly complete without trying it all!
Music in the Air; Murals on the Streets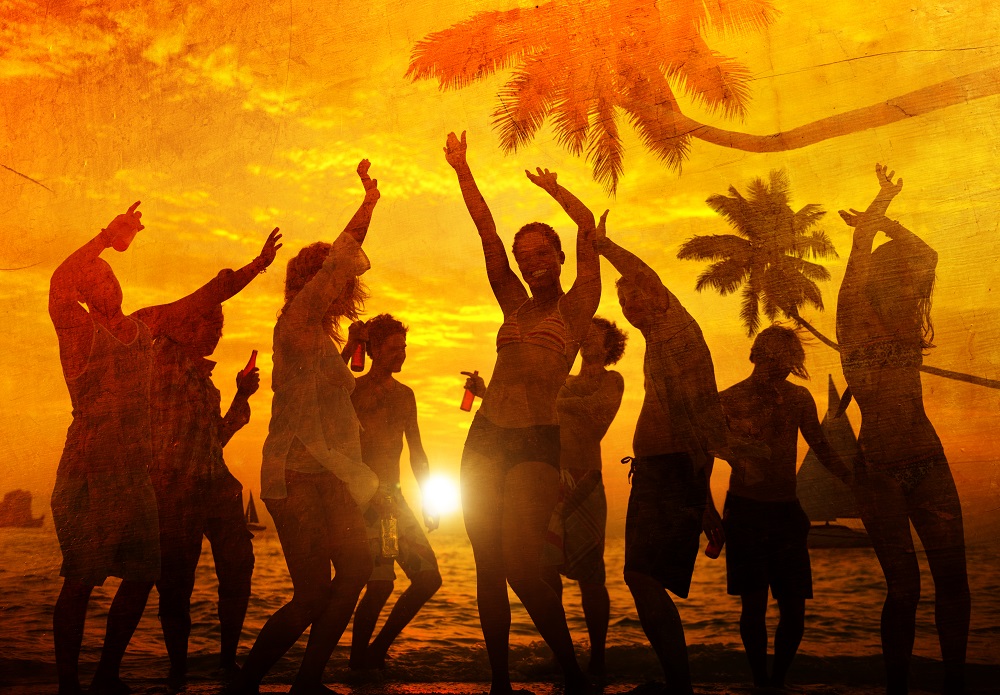 Many resorts bring in DJs and bands to get the night going, but you can also head into town and experience a local concert for yourself. The music scene is thriving all over Jamaica, and you'll find everything from low-key jazz to Bob Marley cover bands and more! Many cities near resort towns from Kingston to Ocho Rios are filled with lively Rastafari murals and other forms of street art that offer a firsthand glimpse into Jamaica's colorful culture. The art is inspired by the country's varied and long history along with a profound love for the island which makes it passionate and immediately recognizable.
Landscapes for Everyone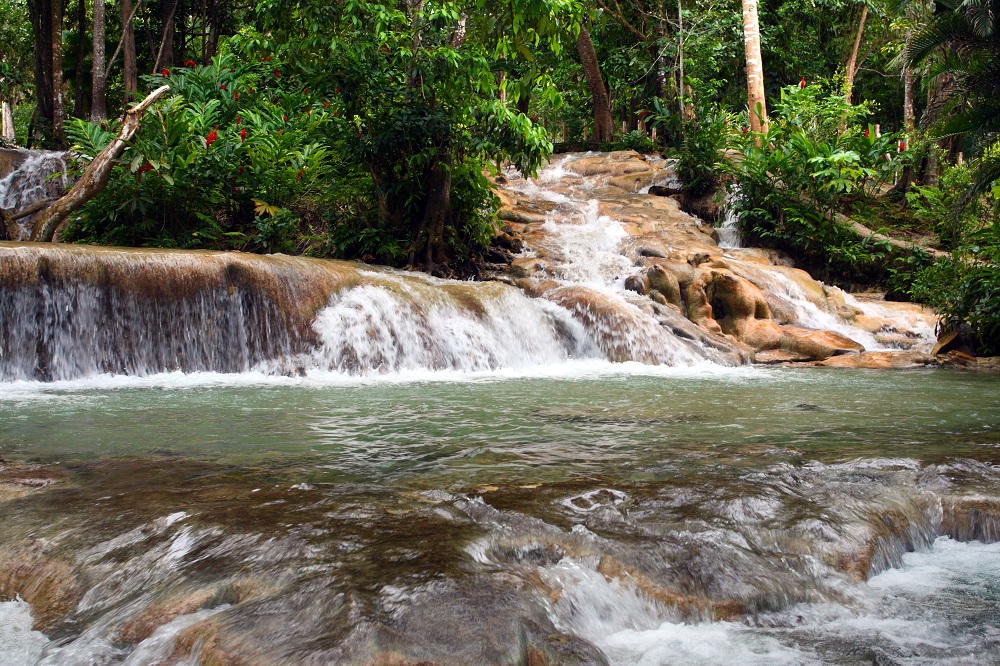 Waterfalls tumble behind lush fauna, beaches stretch for miles alongside rolling turquoise waves, and cityscapes pop out amongst the palm trees in Jamaica's vast landscapes. Near Ocho Rios, check out the famed Dunn's River Falls to see Jamaica's most famous waterfalls, and then head to the nearby Dolphin Cove to see the beautiful animals up close. Enjoy kayaking along idyllic shores, or learn how to sail under the sunny sky. Licensed masseuses can ease your tension on the beach by day and candlelit dinners on the sand punctuate the night with romance.
Families, couples, and groups of all ages will find something to love in Jamaica at any time of year. From adventure to leisure on the beach, music in the city, or hiking on an ancient trail, there is always something fun and unique to experience. Start planning your trip to Jamaica today to see why it is one of the world's most visited destinations!