Featured Resort of the Week: Beloved Playa Mujeres
Located on one of the most picturesque white sand beaches in Cancun, the Beloved Playa Mujeres is an all inclusive resort with a classic boutique feel. This secluded resort is nestled away from the hustle and bustle of city life, and the adults-only atmosphere makes this a truly amazing experience as well as an ideal spot for weddings and honeymoons. With white marble designs, high-end amenities, and an intimate boutique setting, Beloved Playa Mujeres is the best way to experience the Mexican Caribbean!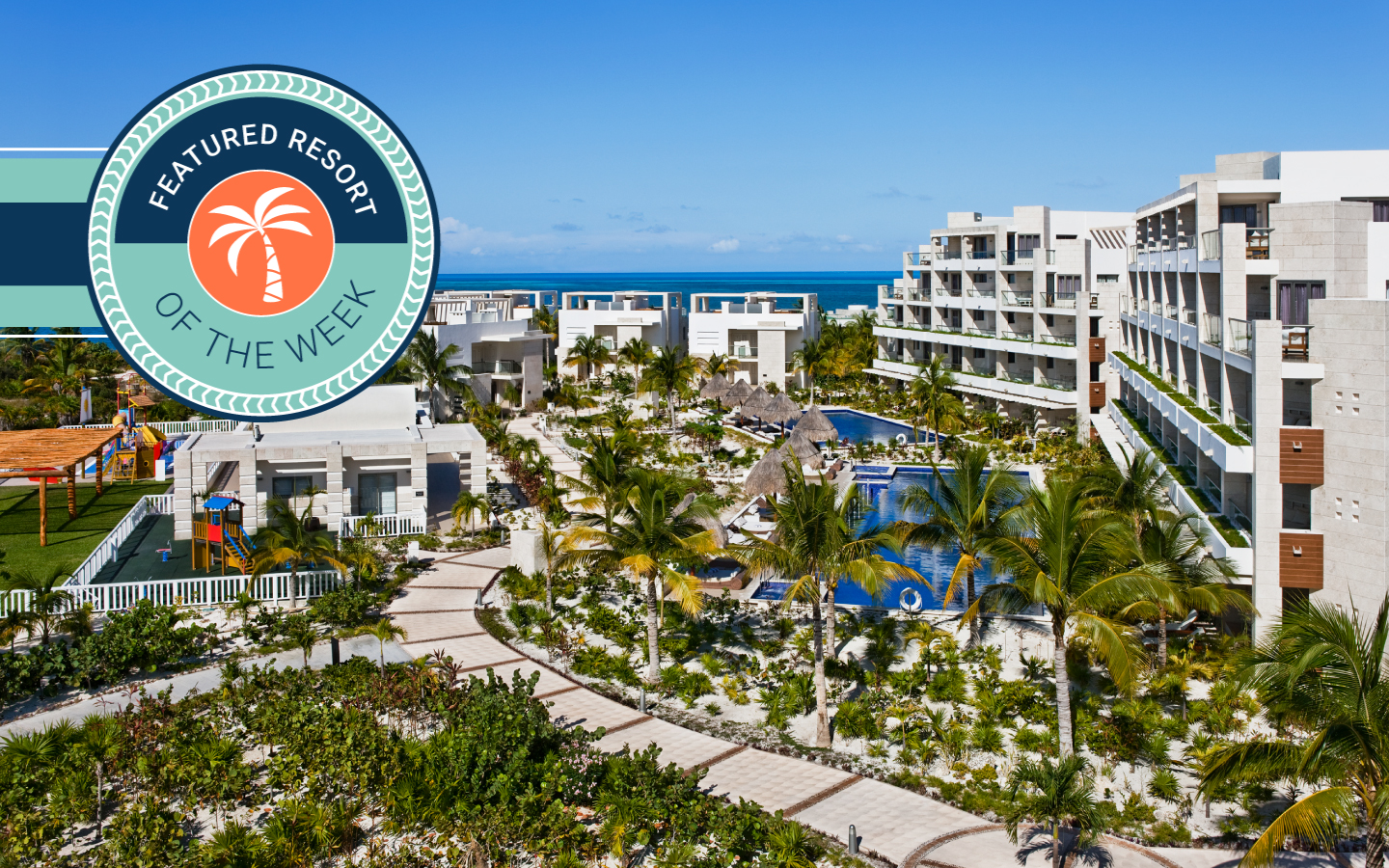 Boutique Inclusive Suites
This resort features 109 suites with 8 unique themes complete with a lovely boutique charm. The Junior Suite is filled with a plush bed, full-marble bathroom, and breathtaking views of the Caribbean Ocean. The Swim-Up Suite comes with a convenient swim-up pool right into your own private garden, and the room itself is designed with beautiful white marble and light pink curtains for a pleasing contrast. The Casita Suite, which also comes in a two-story option, comes with its own private pool and garden with direct access to the beach. The Penthouse Suite features a deep-plunge pool with remarkable views of the ocean, and the Owner's Suite is the biggest of them all with two bedrooms and bathrooms, an enhanced living room, plus two private terraces.
Leisurely Activities, Adventures, and Mystifying Cultures
Playa Mujeres is an ideal locale for relaxing, enjoying nature and exploring both new and favorite activities alike. Relax on the quiet and secluded beaches, or charter a private yacht to explore your surroundings and cruise the waves in style. Discover Caribbean aquatic life by going deep sea fishing, or take it easy by kayaking across the gentle waves. Nearby, you can tee off at the Playa Mujeres Golf Resort for a picturesque game. The deluxe spa onsite combines classic massages with native therapy, creating a unique treatment. If adventure is what you're seeking, head over to the ancient Mayan Ruins while exploring the scenic jungle. A guided tour allows you to take everything in while learning about the historical sites. Return to the hotel in the evening for a romantic dinner on the beach with your loved one. With rich cultures and breathtaking beauty, the Beloved Playa Mujeres will take your all inclusive vacation to new heights!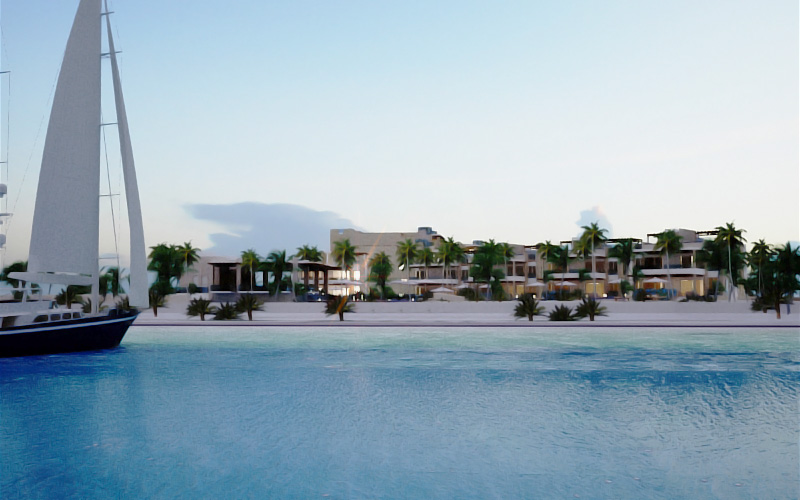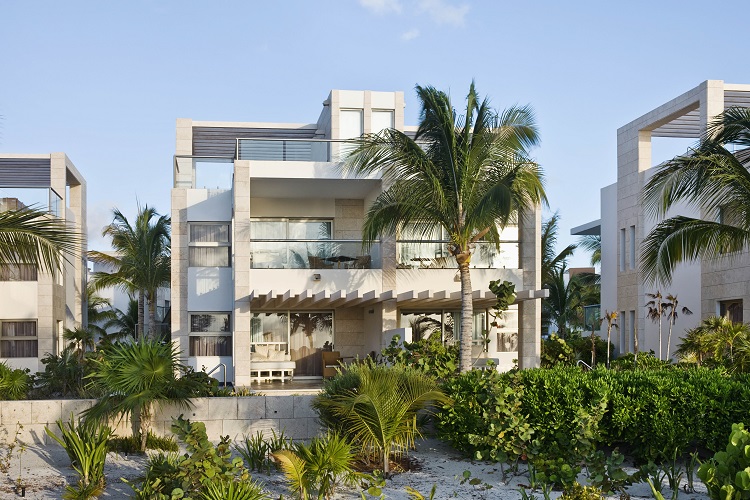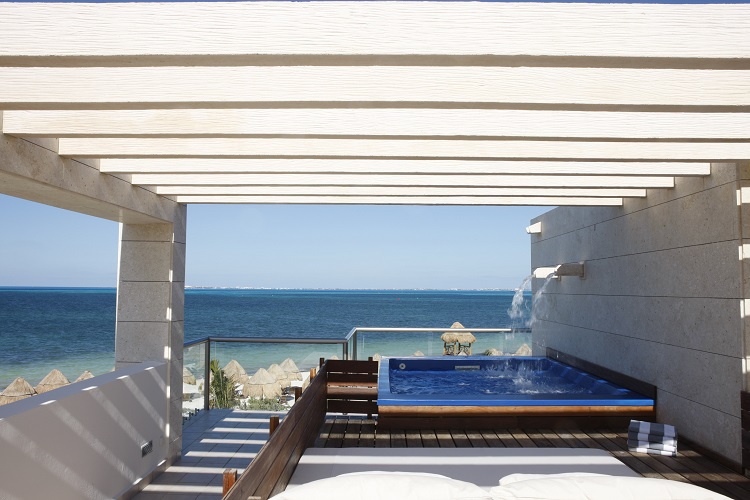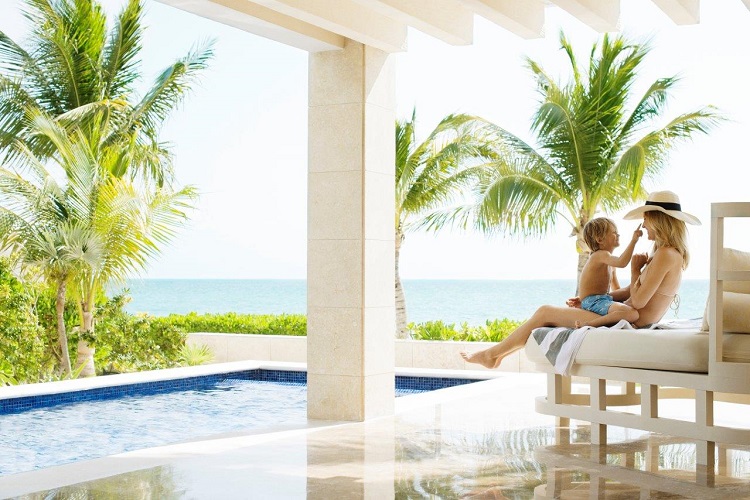 Divine Dining
A great meal will enhance any occasion, and Beloved Playa Mujeres is full of world-class restaurants to make your vacation unforgettable. Aroma is a white-cloth restaurant with international and Mediterranean dishes. The renowned Isla Grill is beachside and boasts the best views in town. At Lupita Restaurant, you will discover the freshest Mexican cuisine in a luxurious and traditional setting. El Mar is a more casual restaurant by the beach, and it features a unique menu cooked entirely by the open-air wood oven. Enjoy local drinks and spirits at the Natura Bar, or for a casual experience at one of the swim-up bars. If you want a quick snack, try sushi or a local favorite at the Lupita Lounge which is situated right behind the Lupita Restaurant.
With high-end restaurants and a stunning boutique atmosphere, Beloved Playa Mujeres is the perfect all inclusive setting to enjoying the finer things in life!