Tips For Planning All Inclusive Vacations Under $1,000
April 12, 2018
*
by The AIO Team
*
2 Comments
Are you yearning for a vacation but restricted by a tight budget? If you answered yes, an all inclusive vacation is worth a try. The cost of food, transportation, drinks, and accommodations are paid upfront in your pricing. Such packages are cheap and convenient, relieving you from any budgetary stress. We're here to guide you in the right direction when planning for all inclusive vacations under $1,000!
Ready to jet off on your tropical getaway? Browse through hundreds of all inclusive packages and SAVE BIG at All Inclusive Outlet >>
Choosing an affordable all inclusive destination
The most popular destinations for all inclusive travel include Jamaica, Punta Cana, Costa Rica, Mexico, and other Caribbean Islands such as Saint Lucia or Aruba.
Resort selection varies from high-rise hotel zones like Cancun to secret hideaways like La Romana. When working on a shoe-string budget, you need to become more innovative to save. To help you achieve that, we have selected the following affordable all inclusive resorts for you to consider: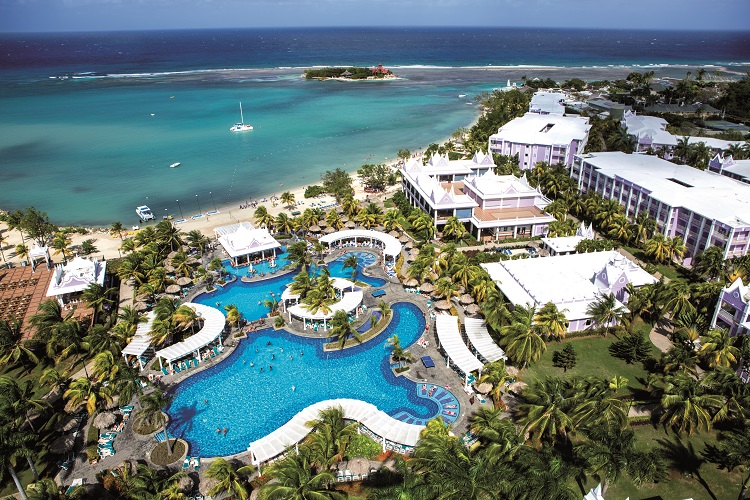 Riu Montego Bay boasts a fantastic stretch of white-sand beach that fits well with the designed architecture of Jamaica. Apart from being pocket-friendly, its location is superb being 2.7 miles from the city and very close to the shopping center.
The resort offers comfortable accommodations, a fabulous spa, numerous activities, and a top-notch golf course. You also have access to their amazing swimming pool, state-of-the-art gym, and more!
Book and SAVE on your vacation: Riu Montego Bay packages are available now at All Inclusive Outlet.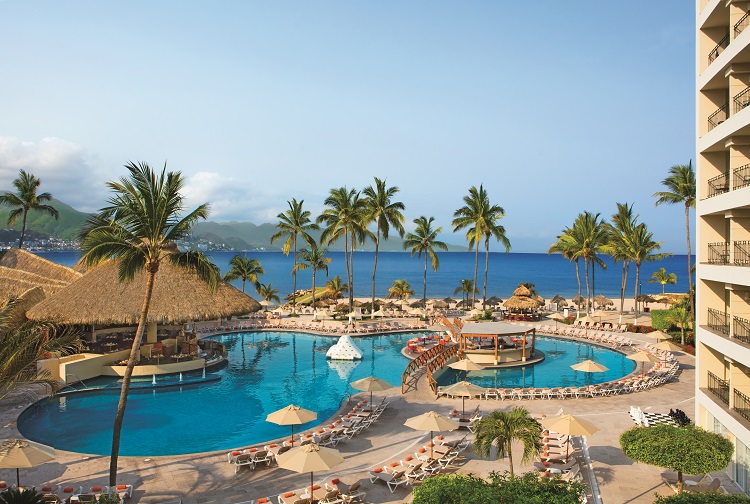 Sunscape Puerto Vallarta sits on an eco-friendly beach with spectacular views of the charming Banderas Bay. It has one of the cleanest beaches in Puerto Vallarta Town and boasts being a wildlife sanctuary.
The resort offers Unlimited Fun ® that redefines all inclusive with 24/7 access to food and drinks and live music at its four bars and six restaurants. Nearby are iconic sites including El Malecon boardwalk, gourmet dining, and much more. Immerse yourself in authentic Mexican culture, walk along the golden sand beach, or take an adventure through the Sierra Mountains!
Book and SAVE on your vacation: Sunscape Puerto Vallarta Resort & Spa packages are available now at All Inclusive Outlet.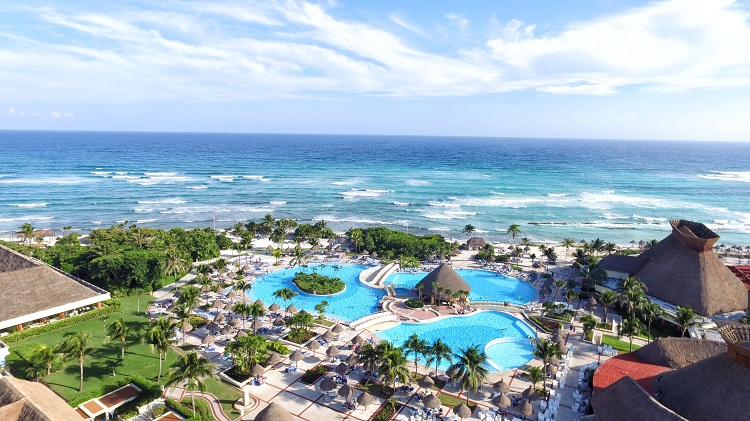 Grand Bahia is famous for couples seeking world class services at affordable rates. Located just steps from a white-sand beach, the property is equipped with outdoor pools and a spa for endless relaxation. Enjoy delicious gourmet cuisine and top- shelf spirits at its five restaurants and seven bars.  You can even get an up close and personal experience with dolphins!
To the right of the property is a long stretch of white sandy beach. Choosing this resort means choosing to stay in a place that has won a Gold Travellife Award for its environmental consciousness and sustainability.
Book and SAVE on your vacation: Grand Bahia Principe Tulum packages are available now at All Inclusive Outlet.
RELATED: 10 Budget Saving Travel Tips
How to plan for all inclusive vacations under $1,000
Since all inclusive resorts are becoming more and more luxurious, you need a few helpful hints to prevent you from breaking the bank.
Here are some of our top tips on how to book a budget beach vacation:
Invite others to join
If it's only you and your partner, consider inviting your friends. Some companies offer group travel discounts.
Book as a package
A majority of all inclusive vacationers pay for an entire package including flights and accommodations. However, others purchase them separately, oftentimes making the price skyrocket.
Consult a travel agent!
All inclusive travel agents know the most pocket-friendly destinations. They understand how to save, how to get the best discounts, and what activities to enjoy while you're there.
If you're looking for affordable all inclusive vacation packages to travel to the Caribbean, Mexico, Costa Rica, and beyond, get in touch with All Inclusive Outlet for the best available prices!