Go Green at these Eco-Friendly All Inclusive Resorts
In honor of Earth Day today, we're celebrating four of our favorite eco-friendly resorts! Eco-tourism is defined as travel to natural areas that conserves the environment and the well-being of locals as well as incorporates eco-friendly ways of living such as minimizing physical, social and behavioral impacts to the environment. We believe that eco-tourism is one of the rarest and most beautiful ways to explore natural wildlife. Even better, exciting excursions near these eco-friendly resorts may include tours of rare and exotic flowers, viewing turtles and other creatures without disrupting them, exploring colorful caves of Cancun and so much more! Does this sound appealing to you? Check out how to go green at these eco-friendly resorts!
Sandos Caracol Eco Resort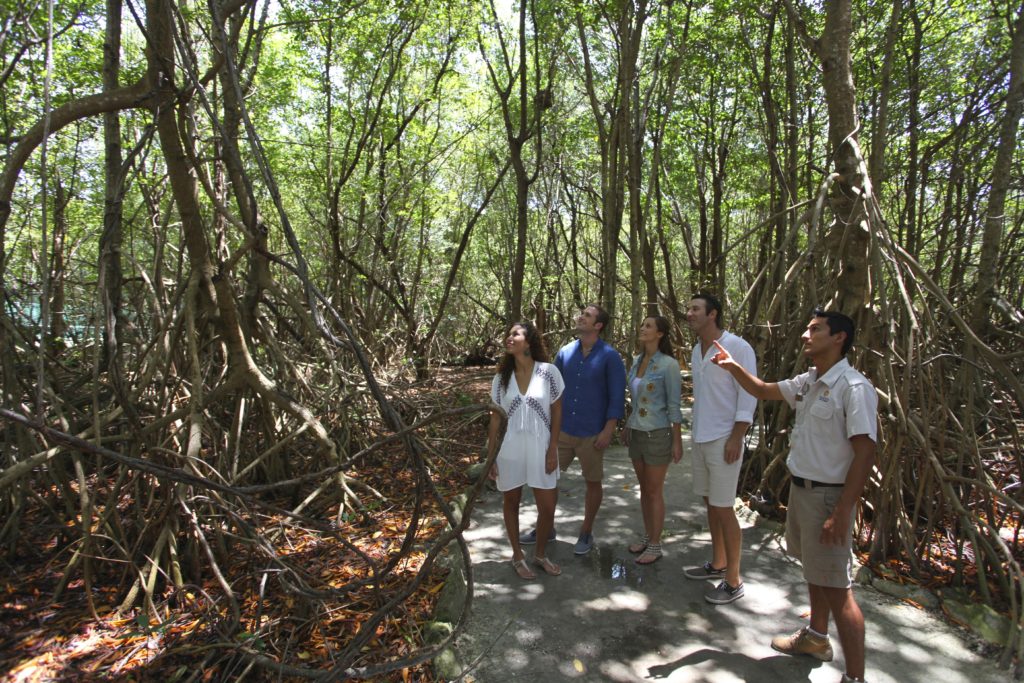 Located in Riviera Maya, Mexico, Sandos Caracol Eco Resort is an environmentalist's dream come true! Surrounded by natural beauty, guests indulge in a lush environment, all while learning about the local landscapes and wildlife. If you're seeking adventure, cycle down the bike path through this eco-friendly resort's jungle… or why not take a tranquil boat ride through the winding Mayan River as you encounter native plants and animals? If you're an animal lover, the bird sanctuary is a great place to watch multicolored birds in a sacred environment. Sandos Caracol Eco Resort even offers a program where you can plant a tree at the resort to commemorate your stay.
Sandals & Beaches Resorts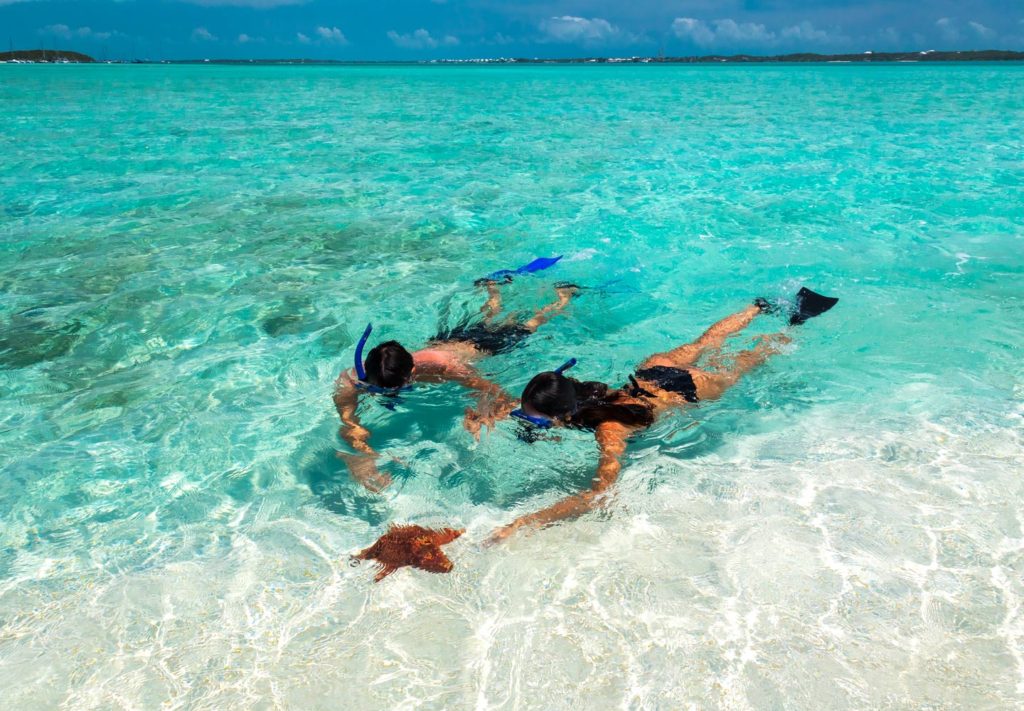 All Sandals & Beaches Resorts go through the EarthCheck benchmarking and certification program. Throughout the program team members participate in workshops and seminars conducted by the environmental committee and non-governmental environmental organizations to fully understand how to be eco-friendly. The Waste Management Program teaches staff members how to recycle all materials used at the hotel. To ensure water isn't being wasted, the Water Conservation Program monitors total water usage on property. Another great aspect of the EarthCheck program is that all hotels determine suitability of products before purchasing to ensure quality of chemicals. If new chemicals or equipment is used, staff will have to become fully trained on how to use them. Don't forget to take advantage of the unlimited scuba diving where you can swim with beautiful tropical fish!
Dreams Los Cabos Suites Golf Resort & Spa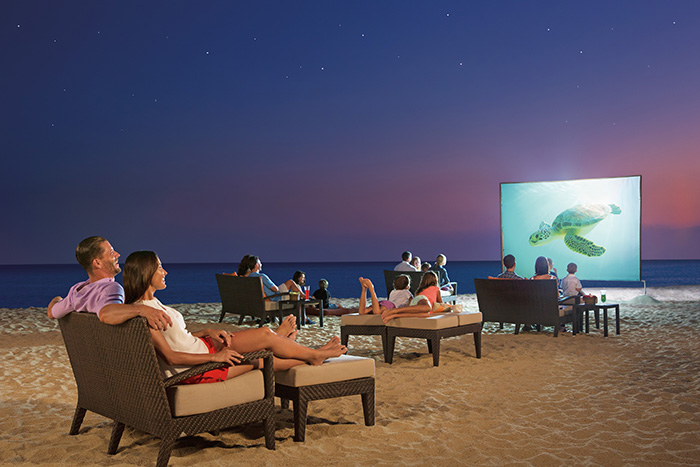 At Dreams Los Cabos Suites Golf Resort & Spa, the staff is committed to making the world a greener place. This eco-friendly resort is Rainforest Alliance Certified and promotes various eco-friendly programs, practices and activities guests can enjoy while on their stay. The "Dreaming of Freedom Turtle Program" is a unique and memorable experience for all ages. From June through October, Caray's Green Sea Turtles visit the beach to lay their eggs. Throughout these months, guests can participate in daily turtle release events by holding a tiny baby turtle in the palm of your hand and interacting with it before setting it free into the sea. Talk about a memorable experience! Other eco-friendly activities Dreams Los Cabos participates in includes a beach cleaning system to keep the beach in the best condition, an Active Water Conservation Program, usage of energy-saving lamps and so much more. With additional adventures such as water floats, whale watching, camel rides and more, this idyllic resort will keep you entertained throughout your whole stay!
El Dorado Royale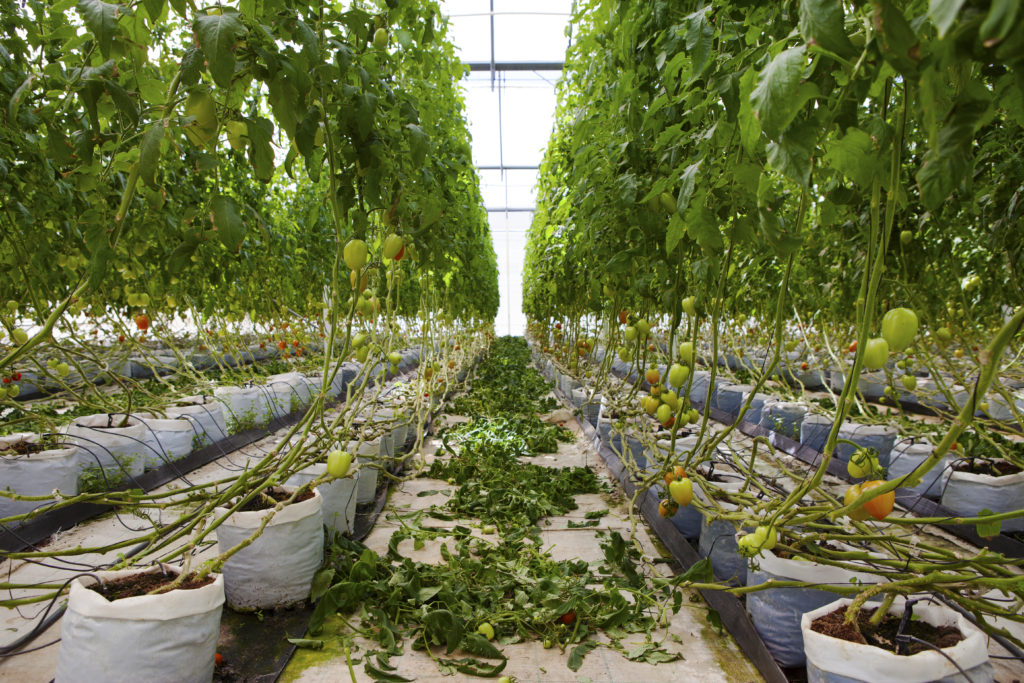 Karisma's Gourmet Inclusive® Experience offers nothing, but the best of the best in dining. At El Dorado Royale, fresh vegetables and spices are grown in their 70,000 sq. ft. greenhouse. Not only are these fresh and delicious ingredients used at El Dorado Royale, but also in the delicious menus of seven other Karisma properties. Since Karisma Resorts offers a "farm to table" type of experience, guests can eat peacefully while still truly enjoying a gourmet and fresh meal!
Celebrate Earth Day today by being as environmentally friendly as you can be! Are you now inspired to hop on a plane and explore one of these amazing resorts? Check out more eco-friendly resorts here!