Featured Resort of the Week: Catalonia Royal Tulum
Finding the right all inclusive resort that is exclusively for adults requires more than just booking the first place you find near a beach in the Caribbean. In order to get the most out of your vacation and truly immerse yourself in the beauty of the landscape, you will want to find a resort that is located in a premier spot along a picture-perfect beach. The Catalonia Royal Tulum could be just the answer you're searching for! Located in the Riviera Maya region of Mexico, this resort is situated on one of the most beautiful beaches on the Caribbean Sea. When you look in one direction, you'll see exotic mangrove forests, majestic jungles, and mystical cenotes (or freshwater sinkholes). Take a glimpse in the other direction, and there's nothing ahead of you except the turquoise waters of the sea, crashing into the white-sand beaches.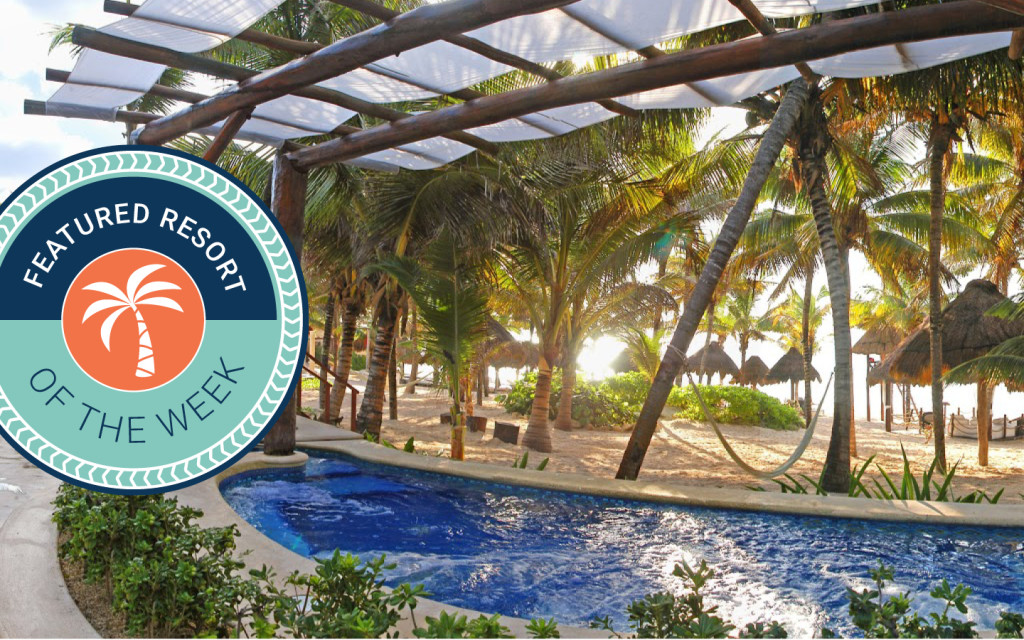 What You'll Find in Your Room
As a guest at this hotel, you will have your choice of several different types of accommodations. The Superior Room has a garden view, and every room in this category features a balcony or terrace that overlooks lush landscaping on the resort property. The Privileged Deluxe rooms are an ideal choice for those who love an ocean view, as these rooms are closest to the beach. The Junior Suite Superior rooms are the largest in the resort, featuring king-sized canopy bed and a living area. The Royal Honeymoon room is an elegant option for those planning a romantic getaway. When you book more than four nights, you enjoy extra benefits such as a candlelight dinner and sparkling wine along with fruit upon your arrival.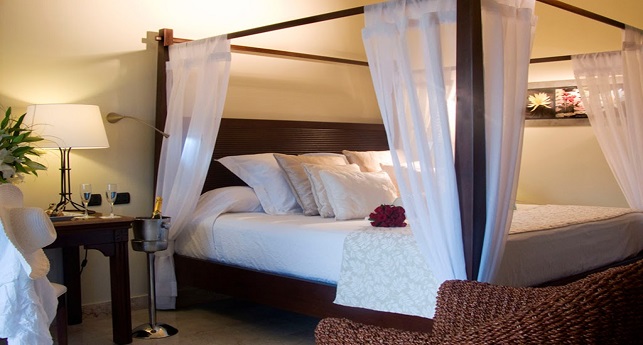 Dining Options at This Resort
Whether you're in the mood for a fine dining experience with incredible oceanfront views, or you'd rather snack and drink throughout your entire vacation, you'll be able to indulge in it all at the Catalonia Royal Tulum. With six different restaurants featuring a variety of cuisine, including authentic Mexican, Italian and Asian dining locales, you'll find your favorite place in no time. In addition, there is a pizzeria, snack bar and several different bars located in convenient and enjoyable places throughout the resort.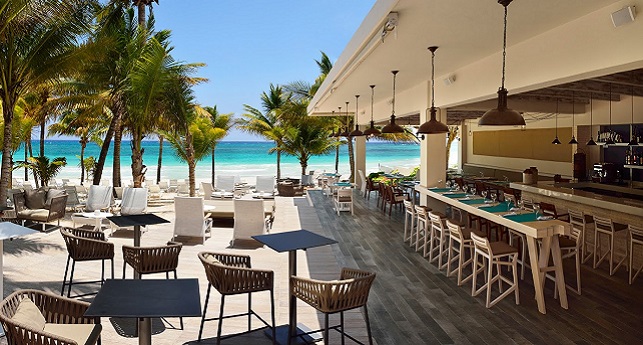 Spa Services
Spa Alegria is the on-site spa available only to resort guests. The perfect way to truly relax on vacation is to indulge in their services, including hot stone massages, deep cleansing facials and sea aromatic exfoliation treatments. For those looking for a more romantic spa day, there are packages offered for couples.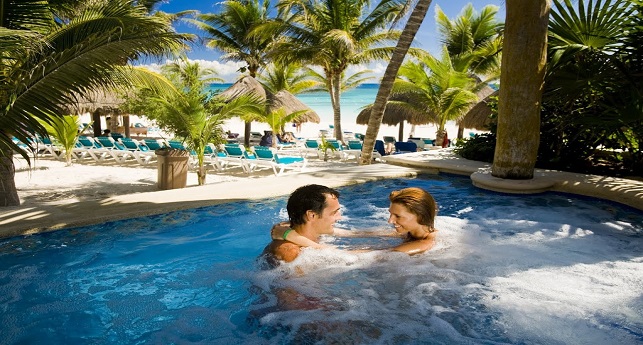 Activities You Can Enjoy on Vacation
This resort is located near some of the most popular activities in the region, such as the Dolphin Discovery experience at Puerto Aventuras and the snorkeling excursions in the cenotes. At the Dolphinarium you can receive kisses, hugs, handshakes, free time swim and much more with the dolphins. Also, snorkeling in a cenote is one of the most unique experiences you'll have while on vacation! You can explore geological formations as well as beautiful stalactites and stalagmites and amazing light effects that happen as the sunlight shines through the cracks.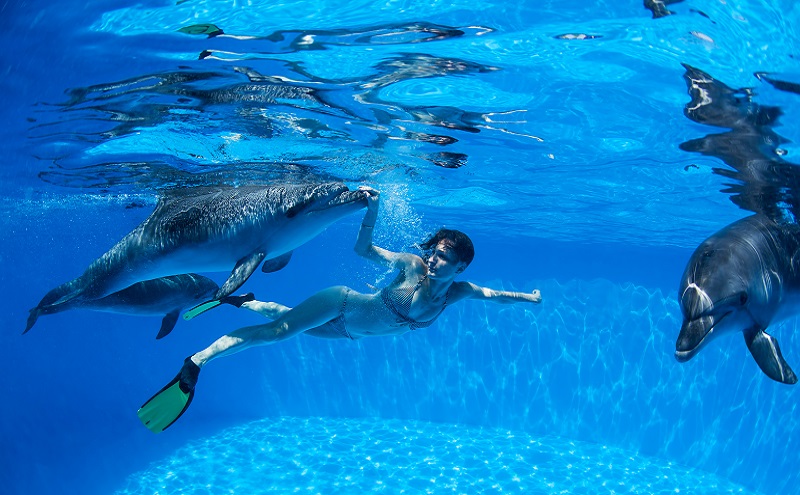 Amenities Available on Location
The Catalonia Royal Tulum boasts a large pool with gorgeous landscaping and seaside views. In addition, there are two Jacuzzis located near the pool area, also the pool is the Pure Chill-Out area that includes Balinese beds perfect for reading, relaxing or napping while you savor the Caribbean breeze. There's also an on-site fitness center, ping pong area and beach volleyball court located on the resort property.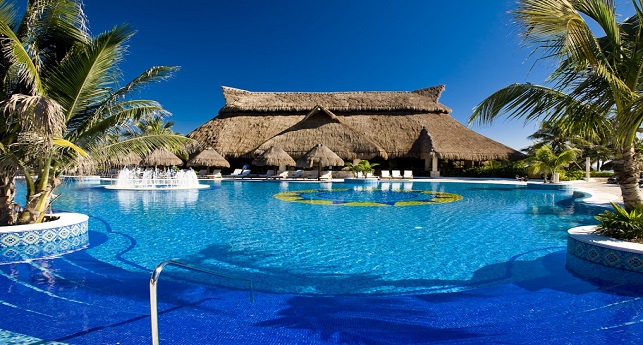 Not all resorts are created equal, which is why you should consider a luxury all-inclusive, adults-only resort for your next vacation to Mexico. The Caribbean is calling your name and winter is the perfect time to plan your escape!