Surprise Your Loved One with the Perfect Romantic Getaway
If you're dreaming of your next romantic getaway, all inclusive resorts offer an impressive list of benefits, options and amenities catering to an amazing couples escape! One of the most compelling of these is that one price can include most all of your vacation expenses, everything from transportation to and from the airport to a full schedule of activities, to all of your meals and drinks.
With that as your perfect starting point, there are many ways to make your all inclusive vacation even more special! Below are just a few suggestions to get you started, but don't be afraid to let your imagination take hold and plan even more adventures from there.  As you're reading, don't forget there's still time to whisk that special someone away for a Valentine's Day surprise!
Try a new activity together. All inclusive resorts offer a variety of water sports and other activities. Have you two always wanted to try snorkeling, but were just waiting for those crystal clear Caribbean waters? Or perhaps you'd like to introduce your partner to golf (even better, with an ocean view)? With an all inclusive package, you can try a variety of new adventures at your convenience.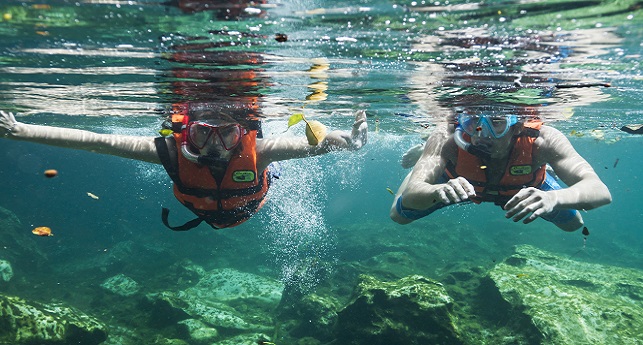 A romantic dinner for two. With all of your meals included in your vacation package, you can also enhance your pallet with some local flavors! Many of the islands feature specialties from their French, British, Dutch or Spanish colonial heritage. Many all inclusive resorts also offer multiple dining venues. If you're looking to splurge, why not order a bottle of Champagne or fine wine that will make the evening even more special? At an added cost (though sometimes resort credits can cover this), you can even have an intimate dinner for two on the beach.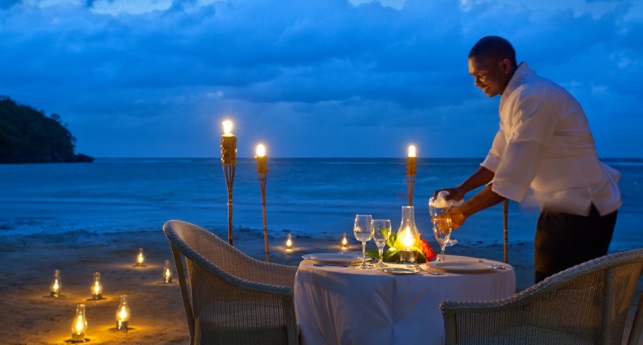 Indulge in a spa treatment. Spa treatments are another pampering element that comes with the price of many all-inclusive resorts. Imagine how great you'll feel after a relaxing couples massage or seaweed wrap. If you're feeling adventurous, some resorts offer fish pedicures where tiny Garra Rufa fish feed off the dead cells from your feet! With these, and many more options of treatments to luxuriate in, you're sure to leave relaxed and ready for your next adventure!  These costs are usually not included in your vacation package – but many resorts offer resort credits that can help cover the bill.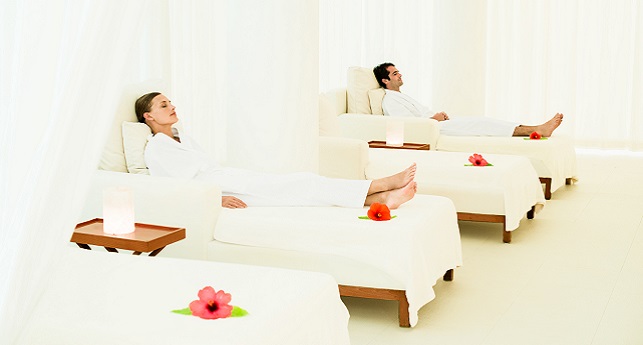 Splurge on a romantic vacation package. Since you'll be saving so much money by opting for an all-inclusive vacation, consider indulging in an optional romance package. Most resorts offer enhancements to your already amazing experience, which include things like rose petals on the bed, a bottle of sparkling wine, breakfast in bed and other special treatments to make you and your loved one feel pampered.  Of course, if it's your honeymoon or anniversary, you may just receive even more extra special treatment included!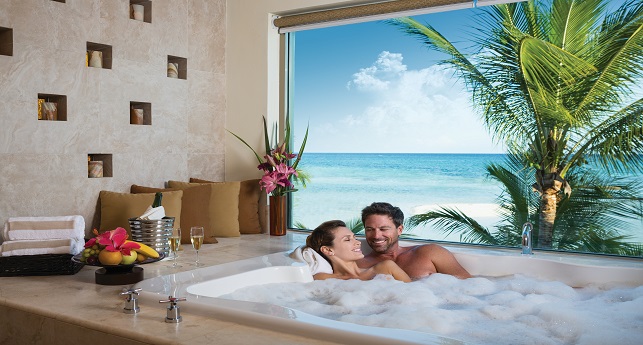 Here at All Inclusive Outlet, we offer incredible deals on all inclusive vacations throughout the Caribbean, Mexico, Costa Rica, the Bahamas and beyond. So, start exploring and plan that perfectly romantic all inclusive vacation that's just right for you two!