Featured Resort of the Week: Grand Palladium Jamaica
January 21, 2016
*
by The AIO Team
*
2 Comments

Deciding that you want to head to the palm-studded beaches of Jamaica simply isn't enough. You need to select a premiere property that's going to offer you and your family a memorable experience, at a reasonable price, which is why you should consider the Grand Palladium Jamaica Resort & Spa.  While this resort is located just a short drive from the Montego Bay airport, making it extremely convenient, guests can enjoy a complete escape, including endless views of the northern Jamaican coast. If you want to experience the luxury resort lifestyle, plus state-of-the-art amenities while soaking up the natural splendor of this beautiful island, look no further than Grand Palladium Jamaica Resort & Spa!
There are two room categories to choose from, both of which offer you ample space and hidden luxuries. The Junior Suite features a king-sized bed, pillow menu and mini bar. The Suite is a slightly larger room that can accommodate up to four guests. For those who are travelling with the little ones, cribs are available. These rooms feature a private terrace that allows you to enjoy the beautiful view of Jamaica in your own little corner of the island, as well as a Jacuzzi tub.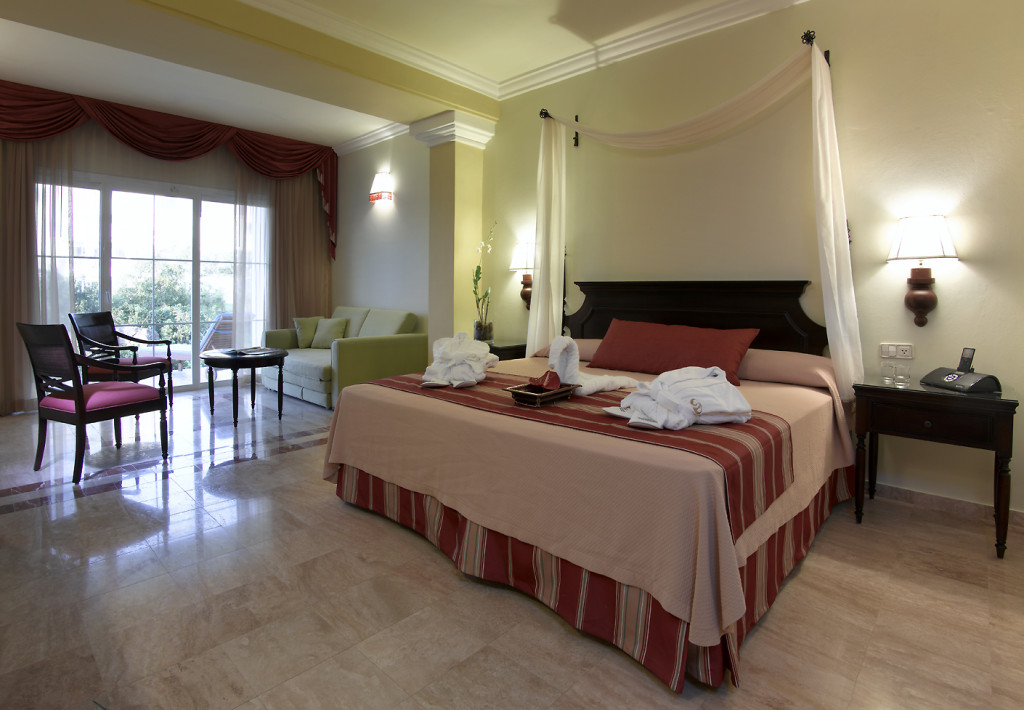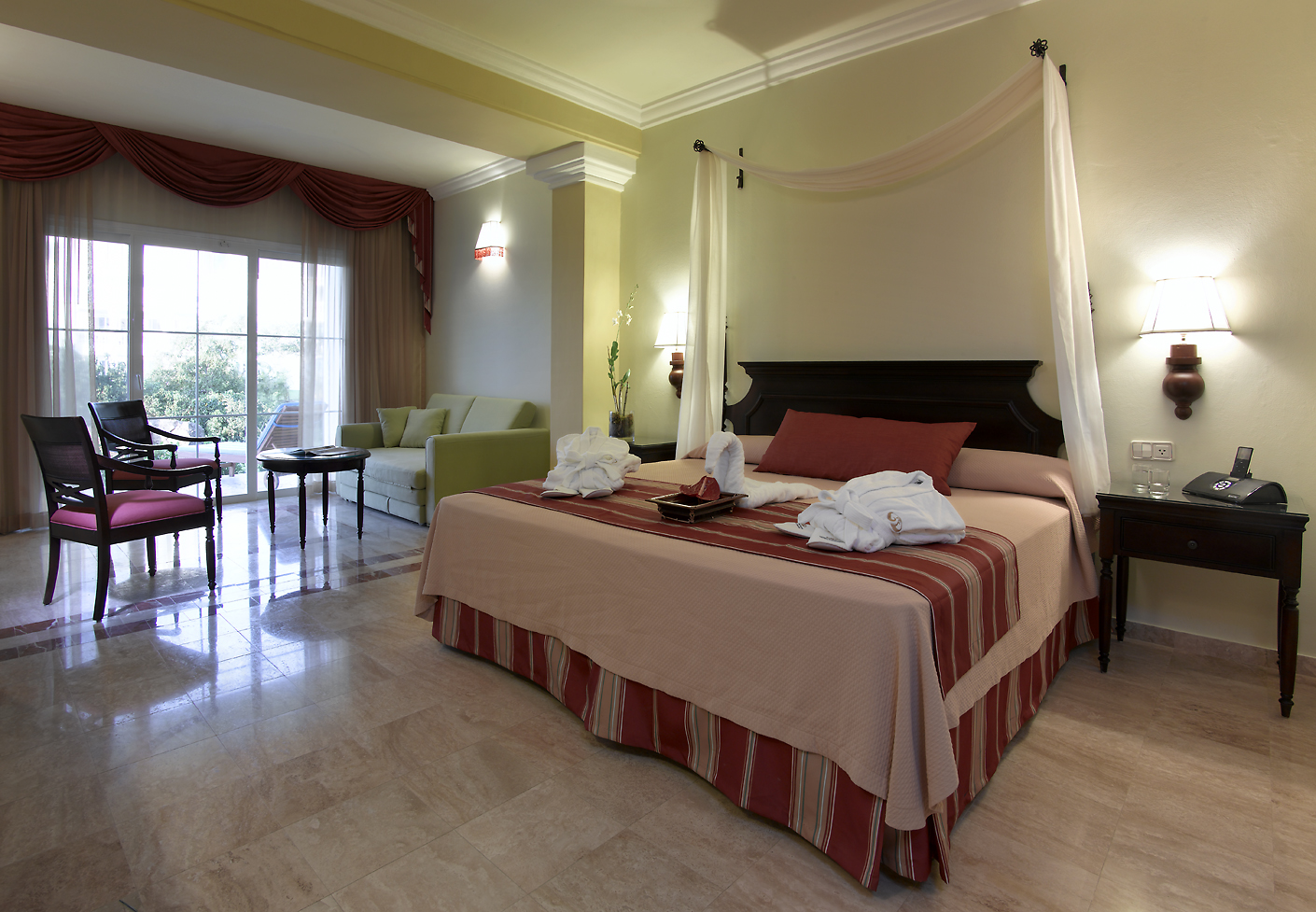 This resort is designed to cater to the needs and preferences of each guest. If you prefer to have a sit down meal with those in your travel party each night, there are seven different a la carte restaurants to choose from. Delight your taste buds by trying gourmet cuisine from around the world. You'll find Italian, Jamaican-Creole, Asian, Indian, Mexican and BBQ restaurants, all at your fingertips! If you prefer a more relaxed and low-key vacation, you can create a different meal every night at the three different buffet restaurants. Don't forget the several bars and nightclubs. You simply can't end your vacation without ordering the resort's signature "Bob Marley" cocktail… you'll thank us later!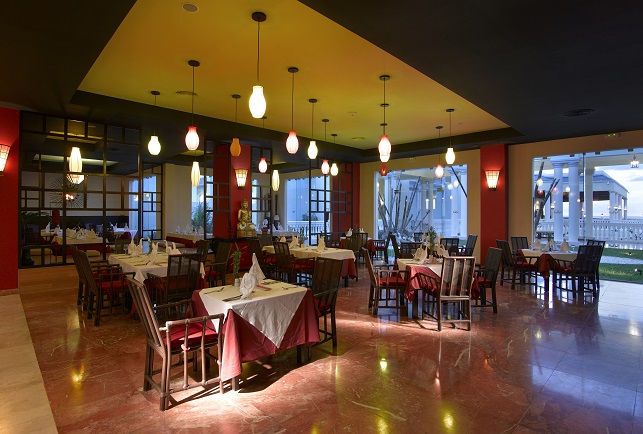 For those who like to get up and moving, you'll find many activities to do onsite. These include: soccer, basketball, mini golf, tennis and beach volleyball. Of course, there's plenty of space to relax in the sun as well, as there are five magnificent pools. Umbrellas, sun beds, towels and showers are available free of charge for all resort guests.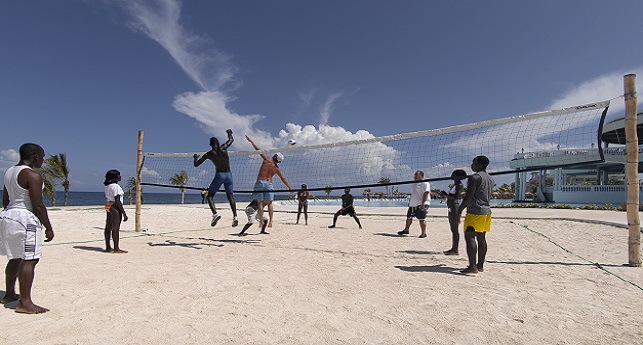 This resort is a win when it comes to activities your children can enjoy. Situated right next to the main pool is the Mini Club for kids. Supervised by professionals, the Mini Club organizes a variety of fun activities catered to all age groups. This includes: painting, arts and crafts, games, children's playground, video games, a mini disco and much more! Ages 4-12 are welcome to enjoyand create memories all while making new friends!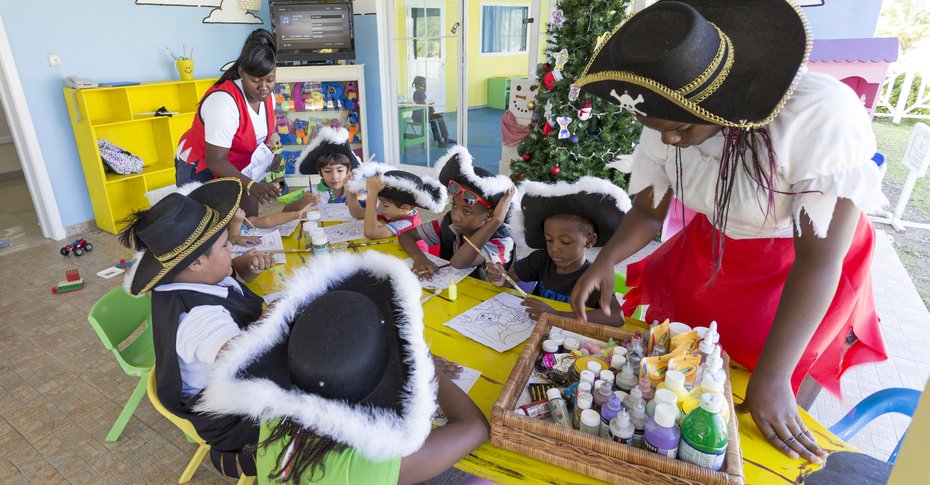 Right now, you're probably imagining yourself sitting on the beach, sipping on your favorite tropical beverage and listening to the faint sounds of steel drums in the background. If you decide to stay at the Grand Palladium Jamaica Resort & Spa, your dream vacation can quickly become a reality.