Featured Resort of the Week: Dreams Las Mareas Costa Rica
Located in the lush hillside on the Playa El Jobo coast in Costa Rica, Dreams Las Mareas Costa Rica is the latest all inclusive resort to redefine what a vacation is all about! The tranquil location immediately immerses you into the scenic jungle where strikingly green fauna rests on the rolling mountain coast. The long stretch of beach allows you to unwind and soak up the natural beauty, and as you watch tropical fish and playful monkeys in the surrounding area, you'll truly feel at peace in paradise!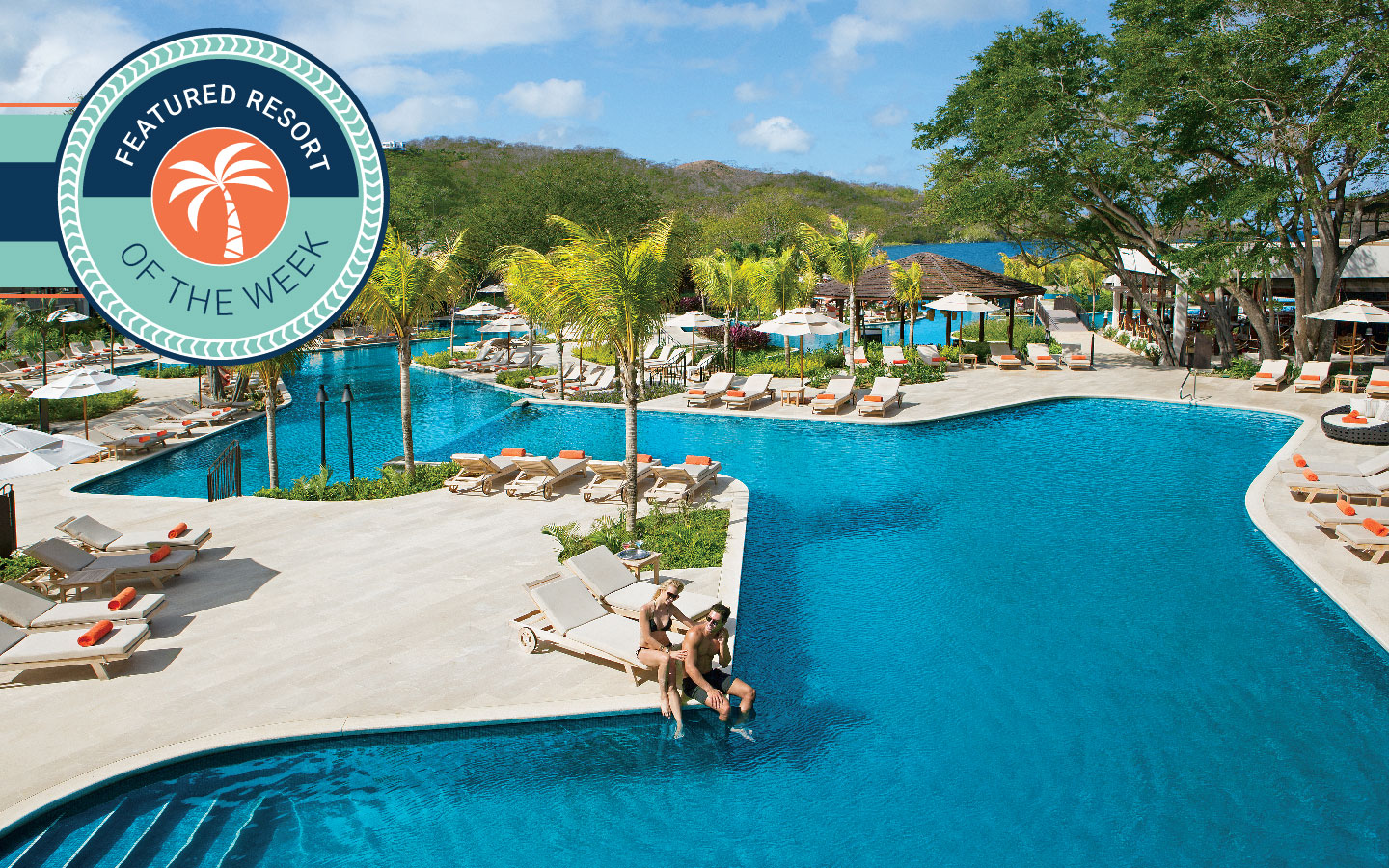 Unlimited Luxury and Unbeatable Views
With 447 suites complete with balconies and private terraces, one always wakes up to an incredible view at Dreams Las Mareas! The Junior Suite comes with multiple backdrop options including views of the mountain ranges, vibrant jungle, or ocean. The suites include a king or two queen beds along with a hot tub equipped balcony and a spacious two-sink bathroom. The rooms are designed in light tan colors to accentuate the greenery outside, and the walls are decorated with subtle Costa Rican patterns for a nice tropical finish. Rather than a hot tub, one may also choose a suite with a patio that connects directly to your own pool. Nearby, the Master Suite combines sweeping views with an enhanced living area including a furnished dining room. The Swim-Out Master Suite combines beautiful ocean views over the top of a private swim-out pool (of course!), and the Presidential Suite fuses localized art with spacious modernity to provide the ultimate in luxury.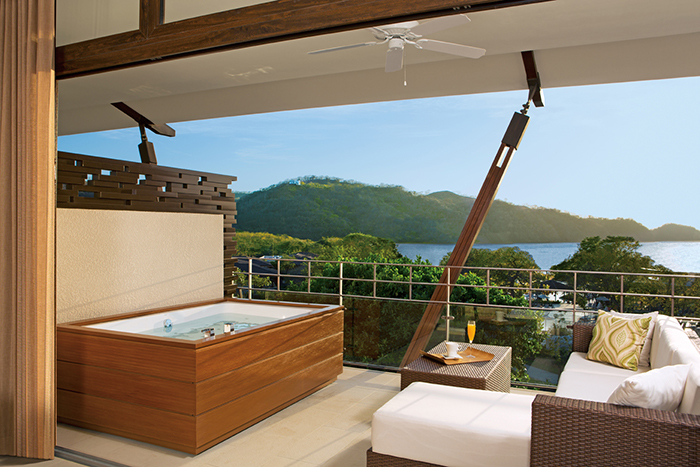 Unforgettable Activities in a Private Paradise
Dreams Las Mareas is a truly secluded resort that allows guests to experience the beauty of the area at their own pace. Enjoy lounging on the beach with a personal waiter, or take kayaking and snorkeling lessons in the temperate waters. Head out to the nearby golf course, or enjoy the onsite gym before relaxing in the sauna. In the evening, go for a guided walk through the divine jungle surroundings and watch as the sun sets over the calming ocean. Reserve a special candlelit dinner near the beach to indulge in romance, or join one of the live events that are guaranteed to surprise and enthrall. With so many amazing options, often the hardest choices guests have to make is what to do next and which favorite photos to post!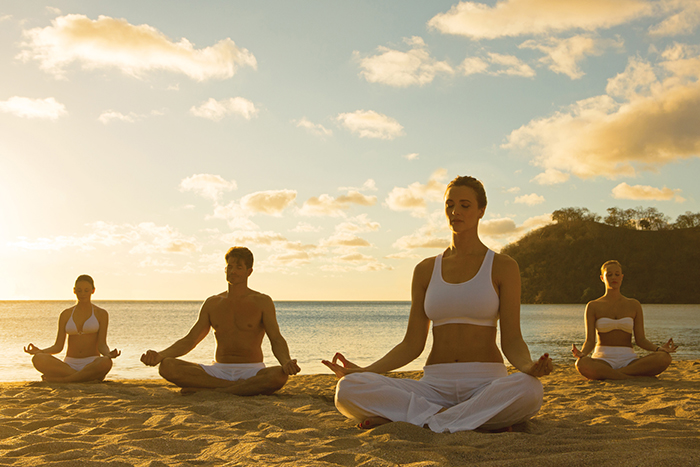 The onsite spa combines world-class techniques with ancient local methods to give provide an unforgettably relaxing experience! Enjoy a hydromassage while floating in a private pool, or go for a classic Swedish massage with aromatherapy options. Treat yourself to a chocolate body wrap before delighting in the tropical papaya pedicure.
Kids ages 3-12 will enjoy the Explorer's Club where they can make friends while doing arts and crafts, playground and water area as well as daily games and shows. All of the staff are medically certified and will provide parents with a pager so that they can enjoy their own activities without worries. The Core Zone is for ages 13-17 and gives teens the chance to socialize during dances, movie screenings, and special live events.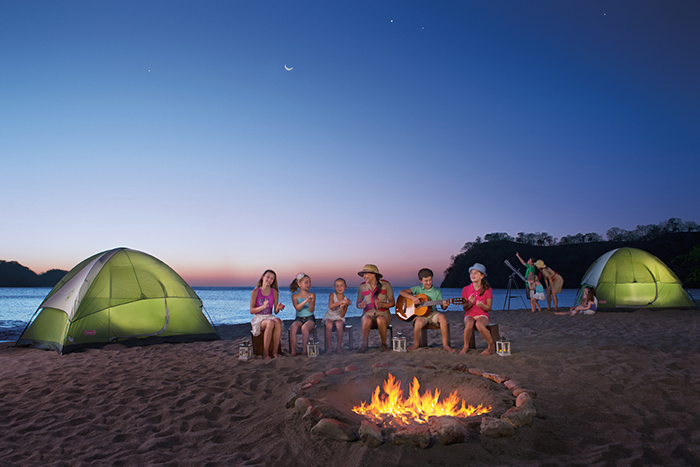 Dining in the Jungle
Nothing is better than a great meal in a tasteful setting; Dreams Las Mareas offers both, and keeps food-loving guests satisfied 24/7! Try traditional Costa Rican cuisine at Oceana, complete with fresh fish and decadent spirits. Sit in the lavishly decorated El Patio for a filling Mexican dish, or grab a quick bite at one of the poolside bar and grills. Have dinner at Portofino which combines gourmet Italian meals with a sophisticated ambiance, or try a bit of everything at the international World Cafe. Enjoy drinks at the swim-up bar Barracuda, or head to Desires for fine wine and lively dancing. Relax at the comfortable Sugar Reef right beside the ocean, or enjoy a snack at the poolside Tortuga.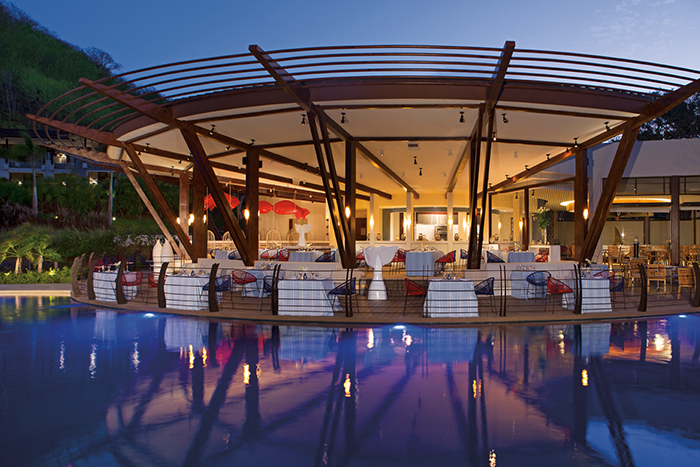 With a unique hillside location combining natural wonders with unlimited high-end luxury, Dreams Las Mareas is the perfect getaway for families, couples, and group events!