Top 5 Favorite Pools at All Inclusive Resorts
Nothing says "summer getaway" like cooling off at the pool with a drink in hand. From foam parties to beautifully architected infinity pools, our collection of resorts offer something for everyone! Dive in and explore our top five favorite pools!
Sandos Cancun Luxury Resort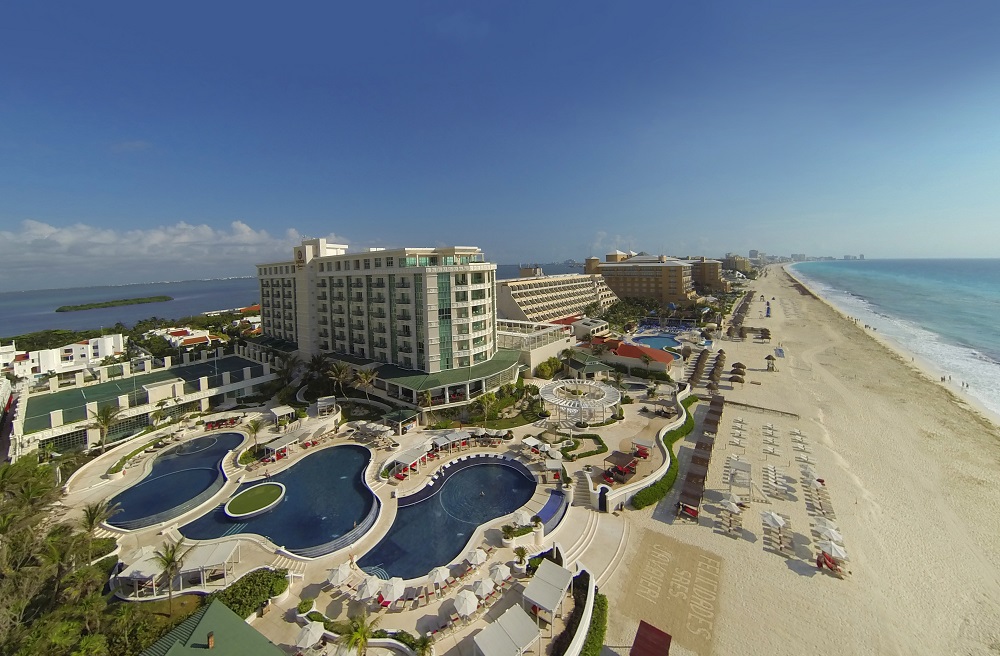 When choosing your next amazing vacation locale, the views are everything. At Sandos Cancun Luxury Resort, not only do you have access to one infinity pool, but there are three that are tiered one above the next. The best part about infinity pools? They give the illusion that the pool submerges into the ocean. Although this exclusive resort is small in size, it's definitely big in luxury and expansive in the view views that come along with it!
Hard Rock Hotel Cancun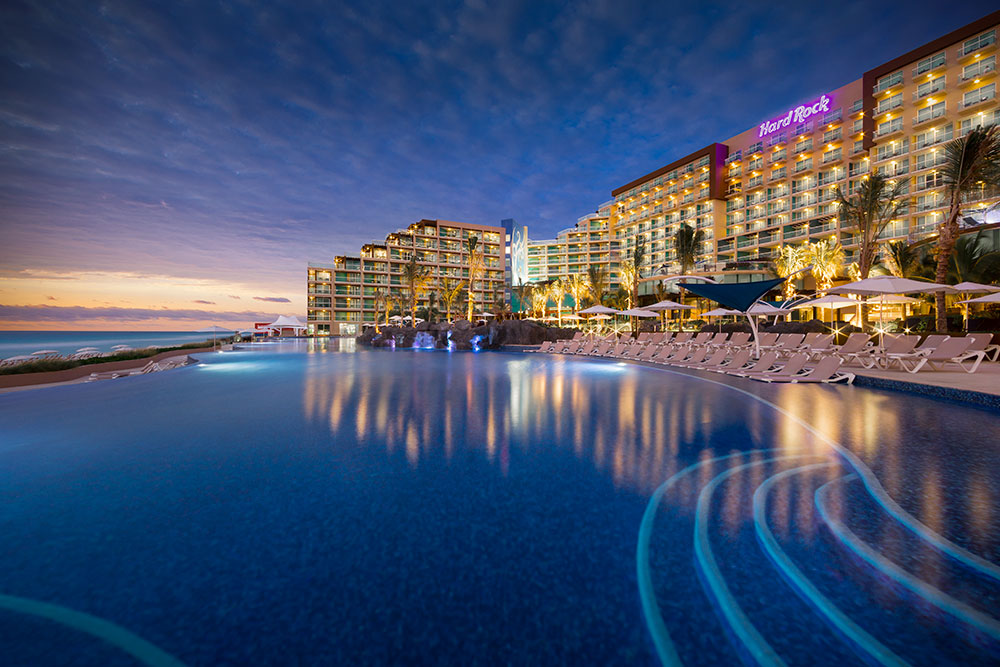 Remember how much fun splashing around in bubble baths was as a kid? Hard Rock Hotel Cancun brings that childhood memory back with their unique foam pool party. Featuring amazing views, popular music mixed by a professional DJ, and unlimited cocktails, this is an event that you won't want to miss! Want to bring the little ones? There's even a kids section for them to enjoy the experience as well!
Grand Palladium Jamaica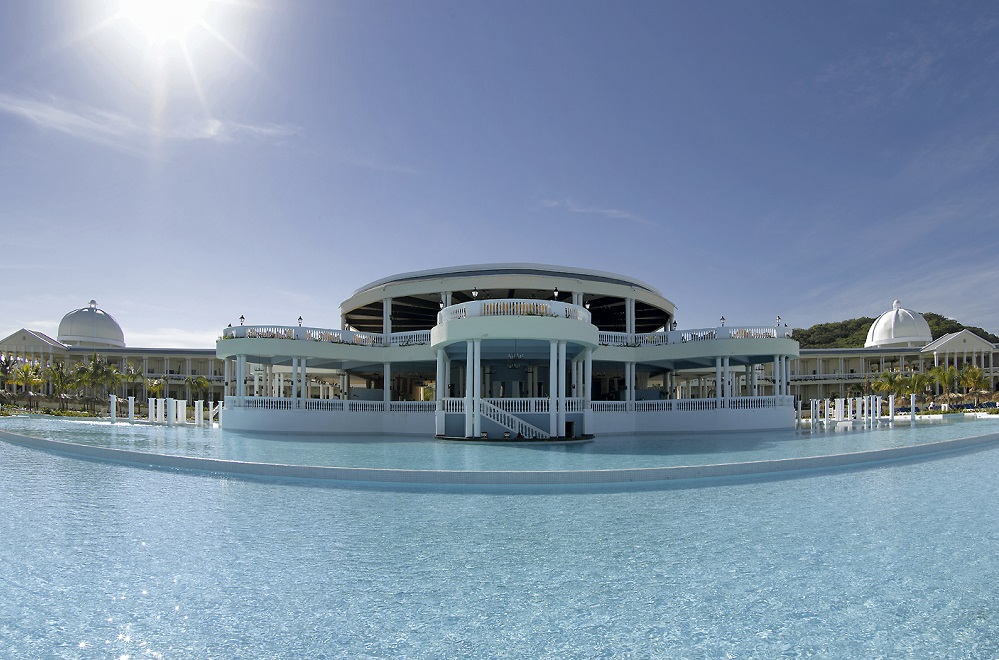 Located on the northern Jamaica coast, Grand Palladium Jamaica offers a very "star-worthy" attraction; the pool on site was officially named Jamaica's largest pool! At a little over 48 square feet wide and 5 feet deep, this pool offers volumes of fun to all guests! You'll find four built-in Jacuzzis and a swim up bar to quench your thirst throughout the day! There are also three more pools on site, perfect for when you're looking for a smaller and more tranquil area to relax.
Moon Palace Golf & Spa Resort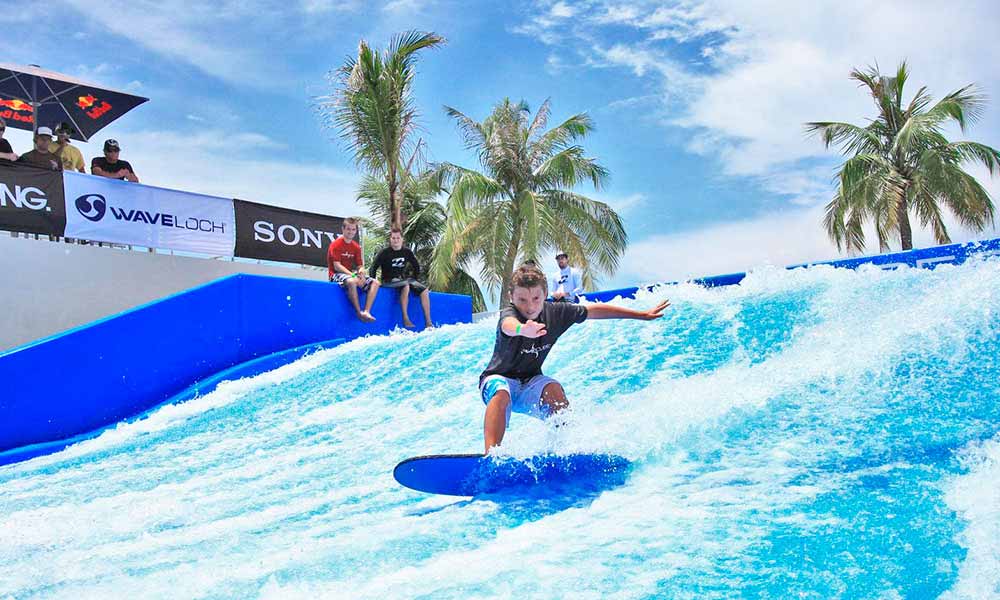 Moon Palace Golf & Spa Resort offers a thrilling experience that'll get your heart racing and keep you cool! Although, this is not a "traditional" pool, the FlowRider creates two lanes of perfectly endless waves, pumping thousands of gallons of water so you can rider the surface. Whether you're an adventurous adult that wants to maneuver and cut back on the waves or a kid that wants to body board along the waves (or maybe vice versa/a kid at heart!), there are different boards available for all ages and experiences!
Grand Oasis Cancun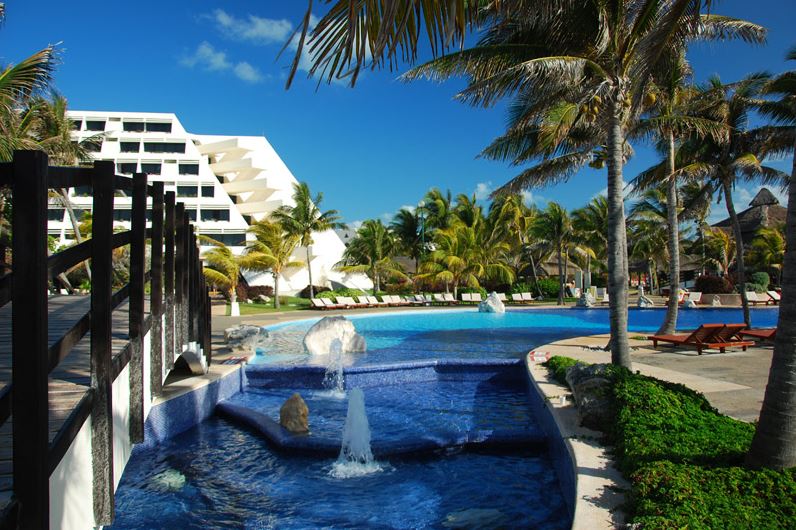 The Grand Oasis Cancun is known as the "Entertainer" of the Oasis resorts. With live concerts, festivals, shows and themed parties, before you know it, you'll be up all night enjoying one of their many entertainment options. On top of these fun activities, the lazy river style pool is known as Cancun's longest pool! Along the sides, you can find lounging chairs, bars and even comedy skits! This high-class resort offers a little bit of everything to make their guests feel like their options are endless!