Featured Resort of the Week: Riu Ocho Rios
When you consider taking a vacation to Jamaica, you often conjure up images of swaying palm trees that line the white sand beaches of this tropical island paradise. Not only will you get to soak up this perfect view when you stay at the Riu Ocho Rios resort, but you also will enjoy a backdrop of lush jungles and cascading waterfalls. For a getaway that combines the natural beauty of Jamaica with the luxe amenities of a five-star resort, discover all that Riu Ocho Rios has to offer!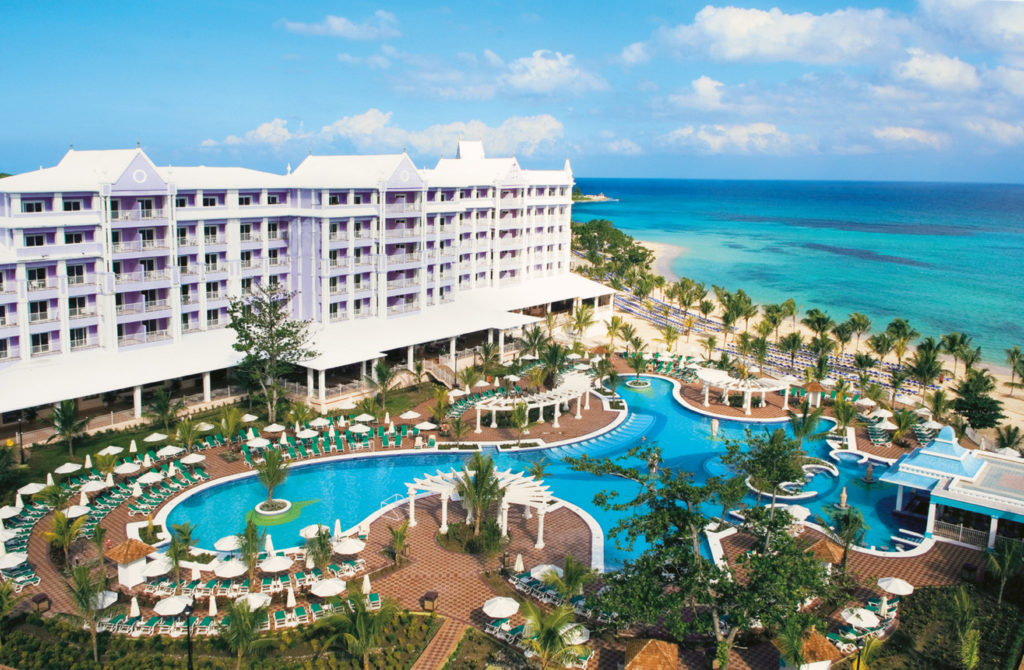 Accommodations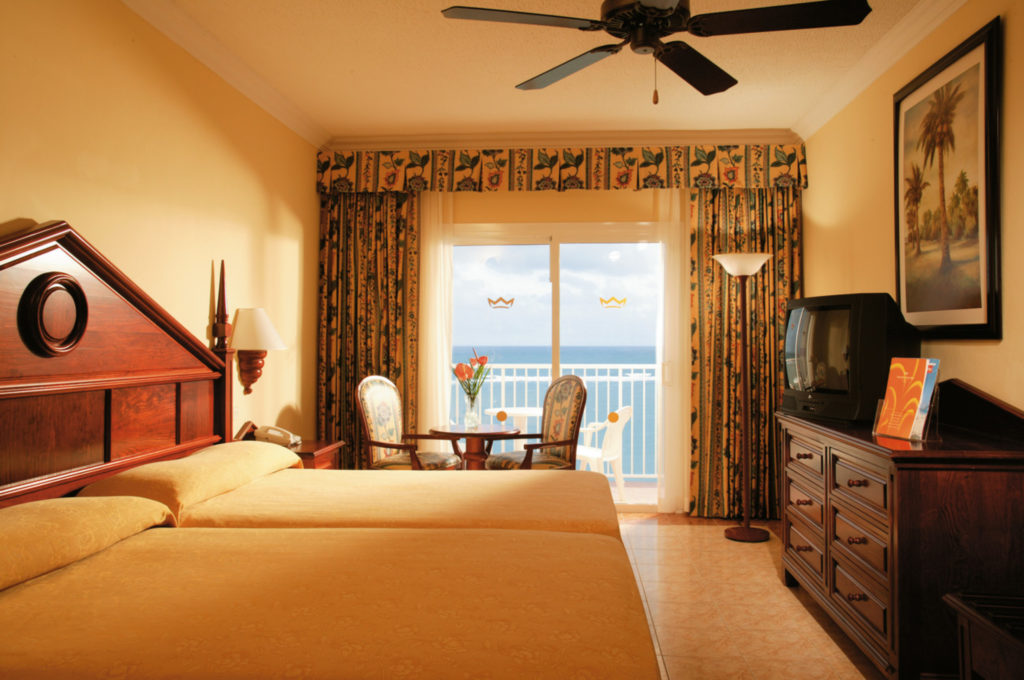 The many different room types and styles available at the Riu Ocho Rios hotel allow you to personalize your experience in a way that is both comfortable and affordable. For a truly splendid getaway, consider booking one of the Deluxe Jacuzzi Suites, which include a king-sized bed, a lounge area, a dressing room, and a Jacuzzi tub that offers hydro-massaging features. In addition to these unparalleled amenities, this room type features sea views that allow you to wake up to the best that Jamaica has to offer!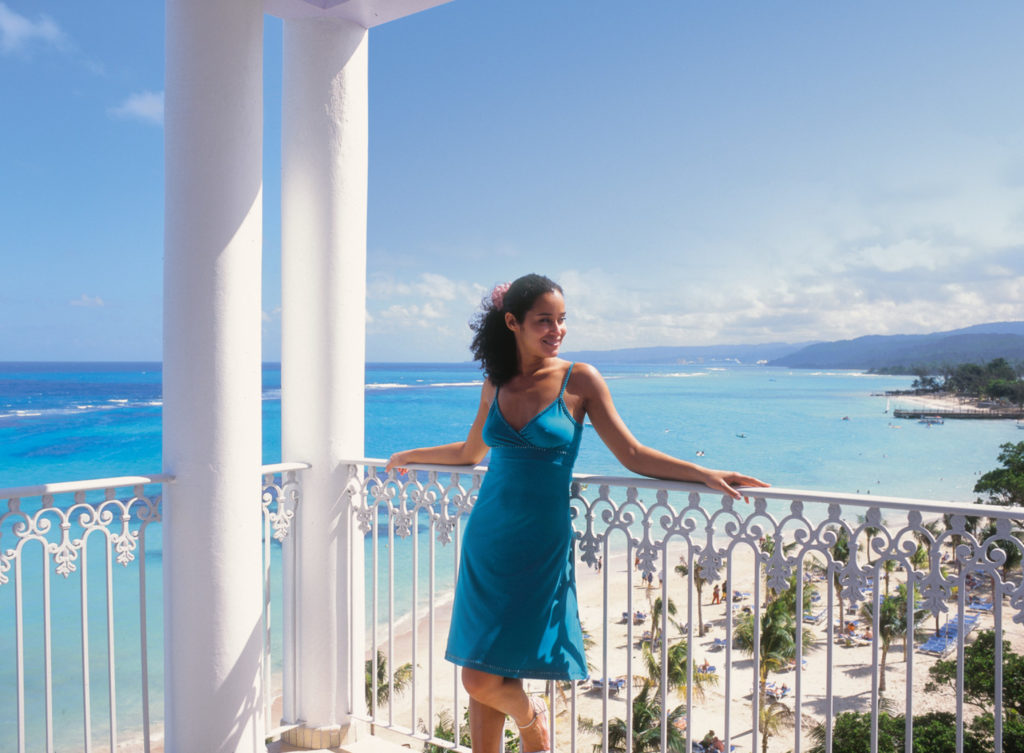 Another option is the Deluxe Sea View Suite, which also includes a king-sized bed, lounge area and dressing room. Guests who stay in these rooms love that they can enjoy their sea views in peace and privacy from their connected balcony. Now that's luxury!
Activities & Amenities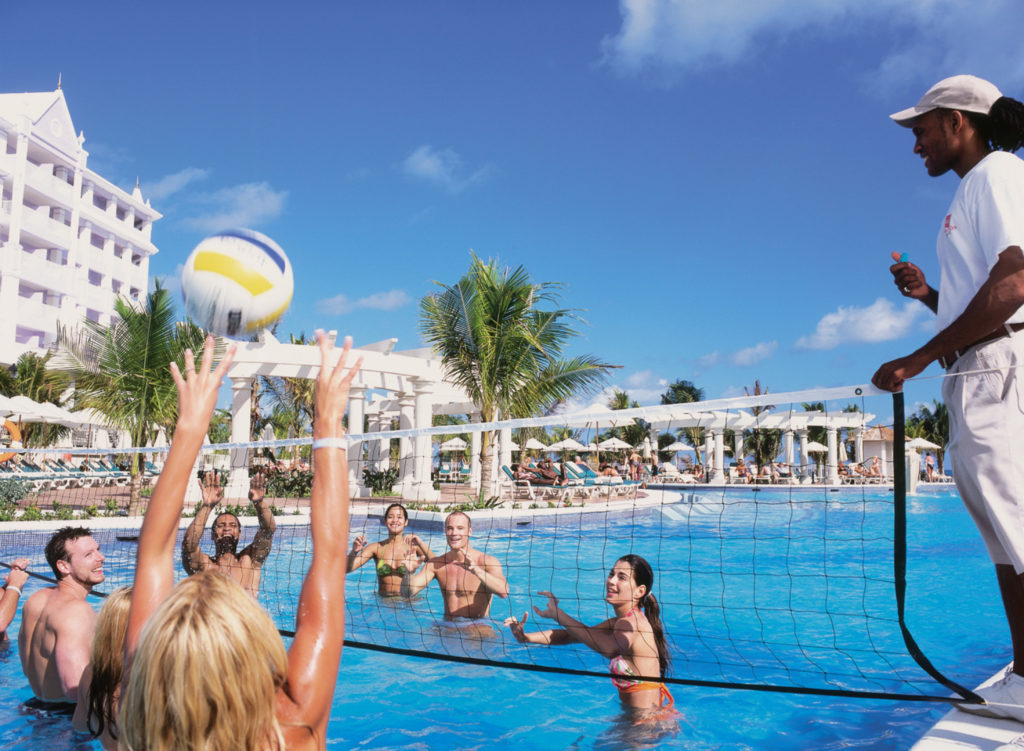 While you are only steps away from a pristine beach that is complete with turquoise waters and white sands, you won't want to miss the chance to fully relax at the state-of-the-art outdoor pool at Riu Ocho Rios. You can spend your day resting in a cabana, dipping into the pool and swimming up to the pool bar for your favorite island beverage. Meet new people by starting a game of pool volleyball, or join in a water aerobics class. Passing the time is easy!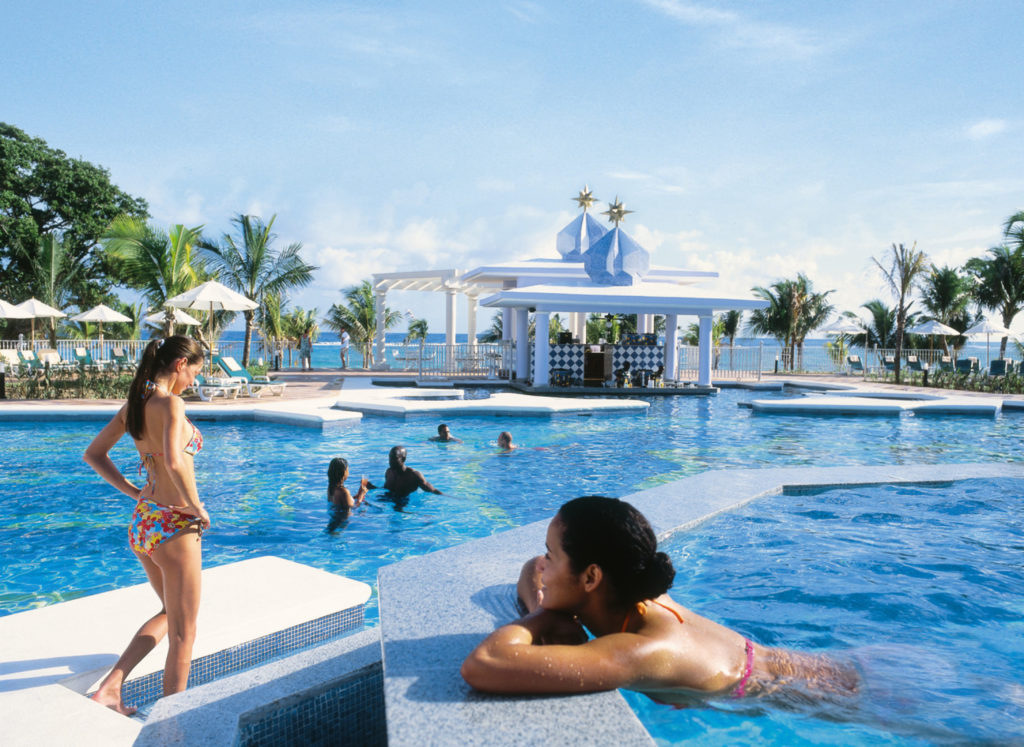 Dining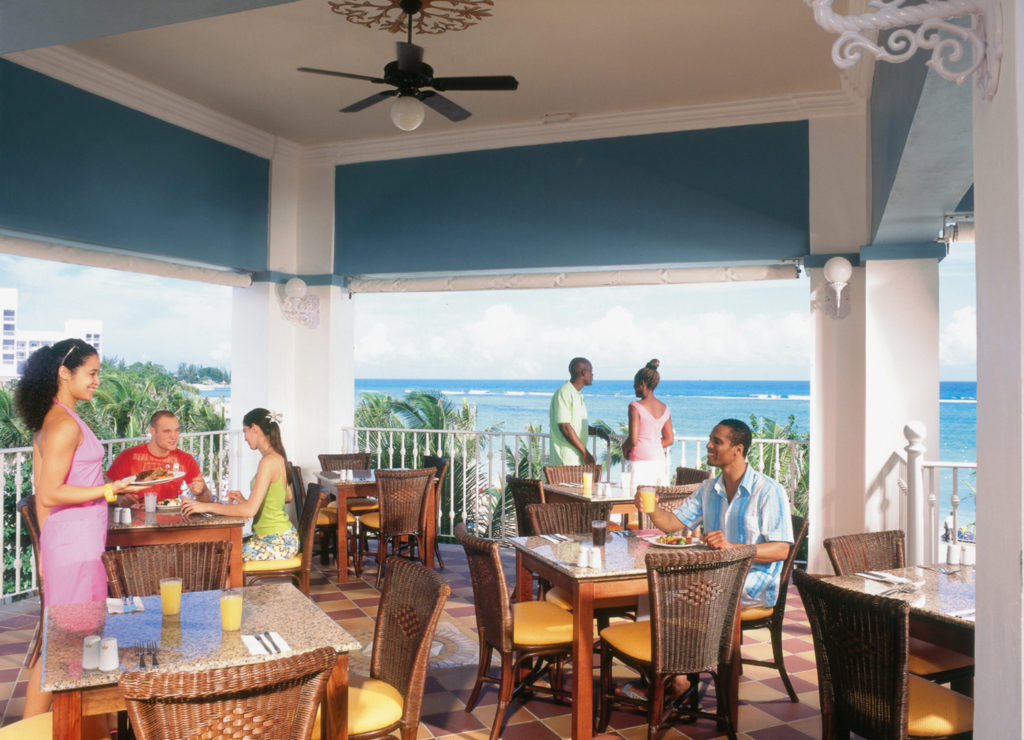 There are a multitude of different dining experiences available at the Riu Ocho Rios, allowing you to taste the flavor of Jamaica and immerse yourself in the atmosphere of each space! With several different restaurants to choose from, you and your taste buds will have a hard time deciding which meal to enjoy next. You can have anything that your heart — and your stomach — desires while staying at this fantastic resort. Choose from Asian cuisine, Italian fare, top-notch steak, and plenty of gourmet buffet choices. Whatever you're craving, Riu Ocho Rios can deliver!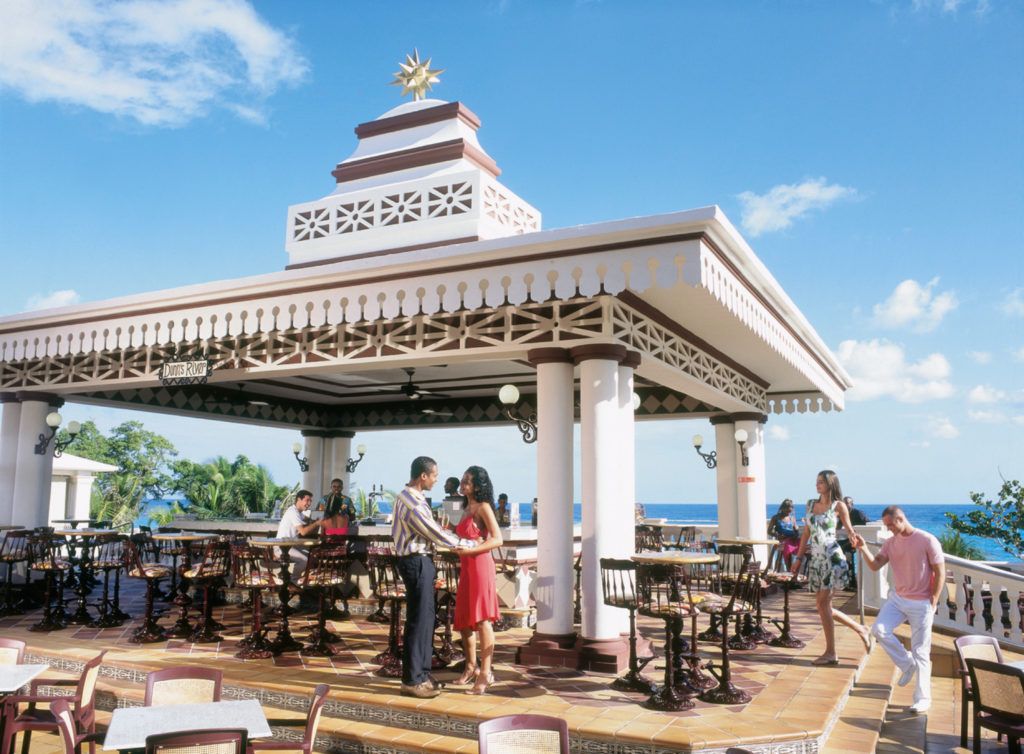 Excursions
No trip to an all-inclusive resort in Jamaica is complete without a few thrilling excursions and activities! At Riu Ocho Rios, there are many exciting adventures that you can enjoy, such as windsurfing along the waves, kayaking to explore the island by sea, or horse rides along the surf. Entertainment programs can be created for you and those in your travel party, allowing you to personalize your vacation experience! What could be better than that?
Don't let the peaceful sounds of waves crashing onto the sand stay within your dreams. Book your unforgettable trip to Ocho Rius!