New Cabo Resorts to put on your Bucket List
May 21, 2017
*
by Admin User
Cabo San Lucas (Los Cabos) is a fabulous resort city on the southern tip of Mexico's Baja California peninsula. Every year it brings thousands of tourists (and celebrities) to its sunny surroundings, and this year, these new Cabo resorts are splashing onto the scene.
New Cabo resorts to put on your bucket list
Le Blanc Spa Resort Los Cabos
Paradisus Los Cabos
Browse our collection of Cabo San Lucas all inclusive resorts and SAVE on your vacation package today >>
Learn more about these new Cabo resorts
Le Blanc Spa Resort Los Cabos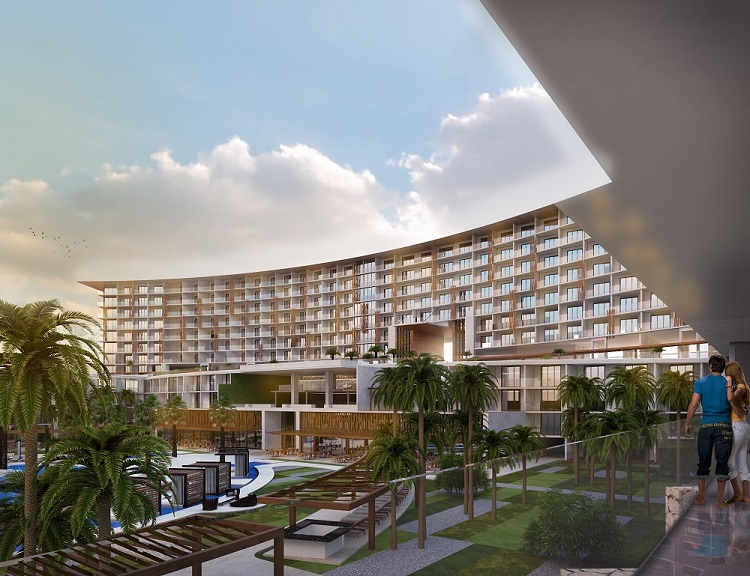 The adults only Le Blanc Spa Resort brings guests unlimited pampering and a level of elegance that is second to none. A quick 15-minute drive from the Los Cabo International Airport will land you in one of the newest, most prestigious all inclusive hotels on the west coast of Mexico.
Each of the 373 guest rooms offer floor to ceiling luxury, including a comfort menu, pillow menu and in-room aromatherapy (with your choice of essence). All suites come with a balcony and seated area to enjoy the view.
Your dining options bring you to a gourmet paradise. Your palette can revel in the freshest seafood, French, Italian, Lebanese cuisine and more. And, don't forget about 24-hour room service, so you can indulge your cravings around the clock.
Luxury never takes a day off at Le Blanc Spa Resort Los Cabos, and that reigns true at the world-class Spa. From a signature water therapy treatment to an exotic oxygen facial, you'll enjoy pampering at a completely elevated level.
Book and SAVE on Your Vacation: Le Blanc Spa Resort Los Cabos All Inclusive Packages are available now at All Inclusive Outlet.
Paradisus Los Cabos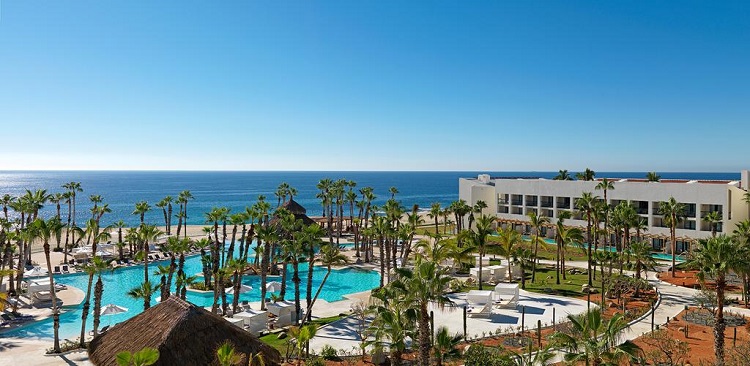 Complete with a unique experience for every guest, this new all inclusive resort in Cabo San Lucas offers life-enriching experiences and beachfront luxury at every turn. Just 15 minutes away from the airport, Paradisus Los Cabos provides adults with Royal Service amenities and families with the Family Concierge area, so it's a win-win for all travelers.
Sophistication and elegance are just two words to describe the guest rooms at this resort. All suites boast unbeatable views of the Sea of Cortez and a private terrace or balcony. The Royal Service area and Family Concierge area separately include a private check-in, lounge, dedicated restaurant and concierge services. There is also a Kid Zone for children ages 4-12, and fun teen activities, too!
Michelin-rated chef Martin Berasategui sets the bar for an unforgettable culinary experience at his restaurant, Gastro Bar. But that's just the start of the delectable delights served onsite. With seven restaurants and seven bars to choose from, your taste buds won't leave disappointed.
For extra tranquility, the YHI Spa is a place filled with positive energy and extraordinary treatments. Using the most prestigious products to revitalize and rejuvenate your senses, this world-class facility is sure to leave you feeling even more relaxed than when you came.
Book and SAVE on Your Vacation: Paradisus Los Cabos All Inclusive Packages are available now at All Inclusive Outlet.
Let's recap the top new Cabo resorts
No matter your preference, your Cabo San Lucas vacation package is sure to be complete at one of these two new Cabo resorts.
Save on your all inclusive getaway today. With discounted rates and unbeatable prices at All Inclusive Outlet, your paradise awaits! >>