Reflect Krystal Grand Nuevo Vallarta All Inclusive Vacations
It's time to pack those bags and jet off to Puerto Vallarta, Mexico! Reflect Krystal Grand Nuevo Vallarta all inclusive vacations will take you on a journey unlike anything you've experienced. No matter what your age, there's something for every traveler to indulge in while appreciating the west-coast beauty of Banderas Bay.
As a guest at Reflect Krystal Grand Nuevo Vallarta, you'll have the pleasure of experiencing:
Bright, spacious rooms and suites
Endless food and drink options for every appetite
All-day activities and nightly entertainment
Relaxing treatments at Reflect Spa
Romantic wedding, honeymoon, and anniversary packages
And so much more!
Ready to jet off on your beach vacation? Browse through hundreds of discounted all inclusive packages and SAVE BIG at All Inclusive Outlet >>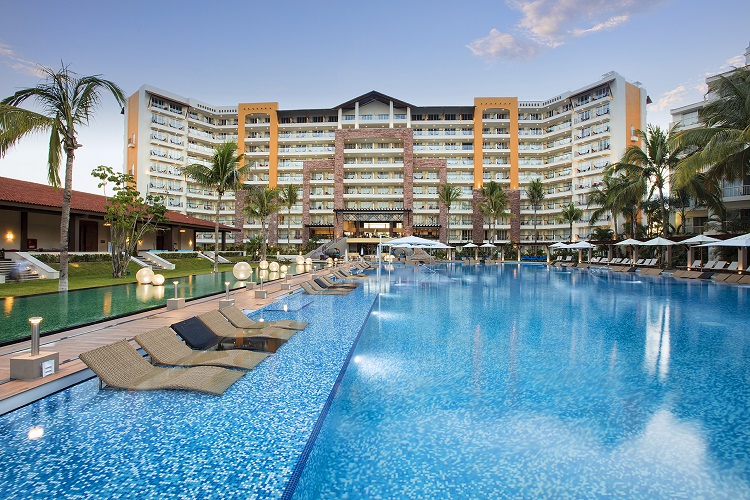 More information on vacations at Reflect Krystal Grand Nuevo Vallarta
What's Included?
The sky's the limit during your stay at Reflect Krystal Grand Nuevo Vallarta. You're invited to spoil yourself day and night with Unlimited-Luxury® to gain a truly one-of-a-kind experience. Eat, drink, and play with zero restrictions – seriously!
Reservations aren't required at the resort's a la carte restaurants, so you can dig in whenever you please. To go with your meal, a wide selection of premium drinks and non-alcoholic beverages are also limitless. Plus, you'll have access to games, land and water activities for all ages, and nightly entertainment to make your time at Reflect Krystal Grand Nuevo Vallarta unforgettable!
Accommodations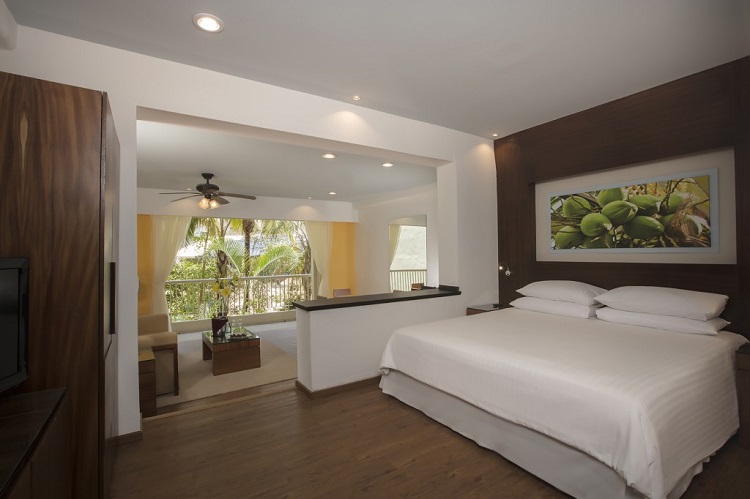 When you're searching for the right resort, accommodations are an important piece to having a great experience. At the all inclusive Reflect Krystal Grand Nuevo Vallarta, rooms and suites are designed to give guests the highest level of comfort.
Enjoy amenities such as 24-hour room service, a mini bar replenished daily, free Wi-Fi, coffee/tea maker, and more. Most views are overlooking the pool, soaking in the beautiful Banderas Bay, or in front of vibrant tropical greenery.
If you're part of the Altitude Club, you'll have access to the exclusive Altitude Club lounge, personal check-in and check-out, and upgraded bathroom amenities in your room!
Restaurants and Bars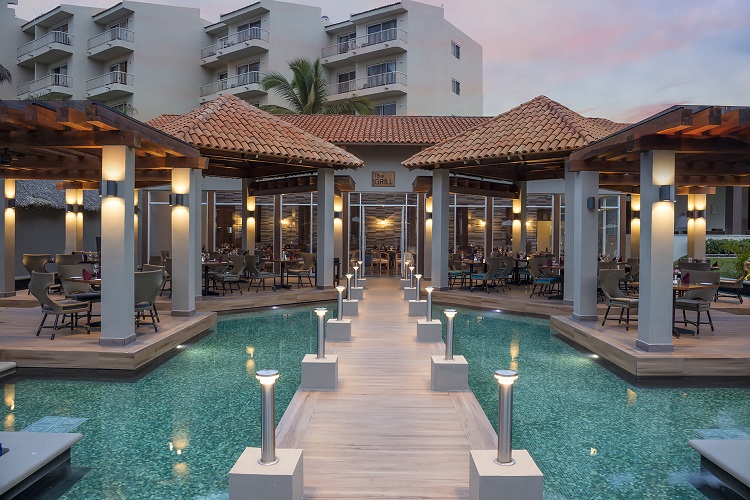 Whether you're hungry for a full meal or just need a quick snack, Reflect Krystal Grand Nuevo Vallarta has you covered! International cuisines such as Italian, Mexican, and Pan-Asian are savory and satisfying. Spots like The Grill, Oasis Snack Bar, and Surfos Snack offer quick, delicious bites. Coco Café is the perfect place for coffee and sweet treats on the go!
Whenever you need a drink, take in scenic views while sipping your favorite beverage on the roof at Sky Lounge. Time Out sports bar is open until 1 a.m. for any night owls, and the lobby bar is a great area to hang out with friends/family before or after dinner.
RELATED: Best Places to Stay in Mexico
Activities and Amenities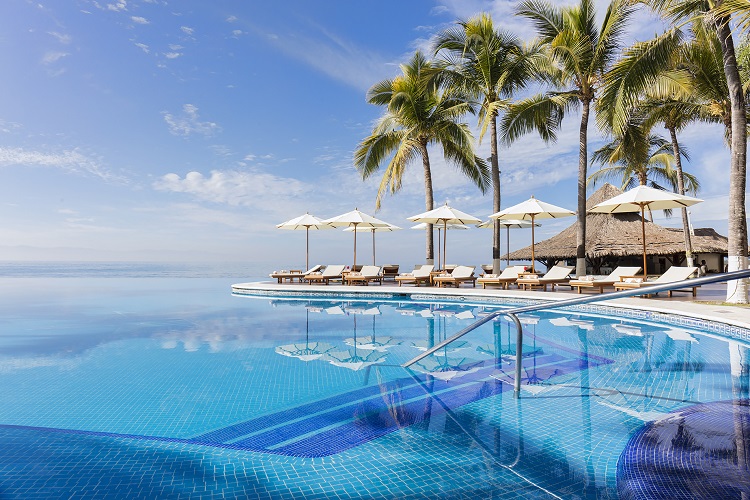 You'll never have to worry about not having something to do when you stay at Reflect Krystal Grand Nuevo Vallarta. Guests of all ages are treated to indoor/outdoor activities that provide hours of entertainment!
The Explorer's Club is open to children ages 3-12 and offers arts & crafts, sandcastle competitions, movie nights, storytelling, and more. At an additional charge, babysitting services are available for even the youngest travelers. The Core Zone Teen's Club invites kids ages 13-17 to socialize with their peers and enjoy video games, table hockey, billiards, water activities and even their own snack bar!
The whole family will get their fair share of tropical sunshine by one of the resort's three heated swimming pools or on the beach! When you're not sunbathing, yoga, aqua aerobics, beach volleyball, and the onsite fitness center will keep you active throughout your stay. For ultimate pampering, retreat to Reflect Spa. Feel your best, relaxed self with facials, massages, reflexology, and hair and beauty services!
Evenings guarantee that the fun never stops with movie nights, beach parties, live entertainment by the pool, and themed nights in the Sky Lounge!
Weddings and Romance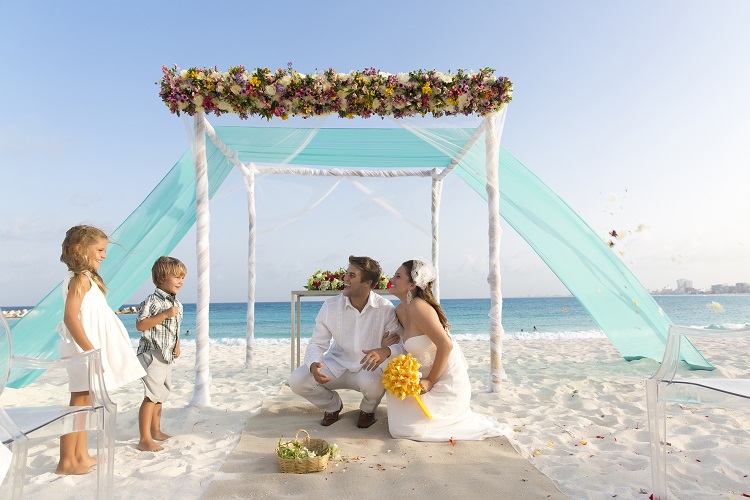 Don't think twice about choosing Reflect Krystal Grand Nuevo Vallarta for your beach destination wedding. As the start to a new chapter, the resort's professional wedding coordinators help make sure your special day is unlike anything you imagined.
You and your loved one can pick from one of four wedding packages to create the picture-perfect wedding day you vision. You'll enjoy inclusions like discounts on spa treatments, a toast with sparkling wine, late check out, sound system for the ceremony, a wedding cake, bridal bouquet(s), and much more. And with the exquisite beauty of Mexico as your backdrop, your special day will be a picturesque seaside fairytale!
Along with weddings, Reflect Krystal Grand Nuevo Vallarta offers a Honeymoon Package and a True Love Vow Renewal Package. Both feature romantic services and treatments to make every couples experience truly magical!
Let's recap vacations at Reflect Krystal Grand Nuevo Vallarta
Beach vacations at Reflect Krystal Grand Nuevo Vallarta are the perfect escape to unwind and let loose in paradise! We wouldn't blame you if you end up going back more than once.
Head over to All Inclusive Outlet (sooner rather than later is best) and find the discounted vacation package that matches all of your vacation needs!