Temptation Cancun Resort All Inclusive Vacations
Enjoy an energetic social scene and live life to the fullest at Temptation Cancun Resort. Adults-only travelers are invited to experience a unique getaway that offers countless opportunities for a good time. The resort sits between Cancun's Hotel Zone and downtown, making it the perfect location for anyone who seeks nonstop fun in Mexico.
When you choose Temptation Cancun Resort all inclusive vacations, you can expect:
Trendy rooms and suites with modern amenities
World-class flavors for all appetites
Riveting activity and entertainment options
Romantic wedding and vow renewal packages
And much more!
Ready to jet off on your beach vacation? Browse through hundreds of discounted all inclusive packages and SAVE BIG at All Inclusive Outlet >>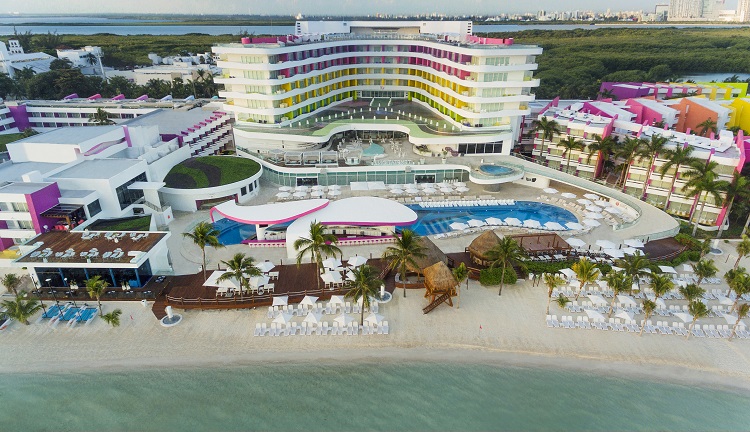 More information on Temptation Cancun Resort all inclusive vacations
What's Included?
When it comes to Mexico all inclusive vacations, few do it better than Temptation Cancun Resort. Guests will embark on a provocative adventure that doesn't break the bank. Your stay includes taxes and gratuities, accommodations, meals and drinks, and 'round the clock entertainment. You'll have access to an onsite fitness center as well as topless-optional areas to enjoy a new sense of freedom. This lively atmosphere will push boundaries, creating an experience you'll recommend to all your friends.
Accommodations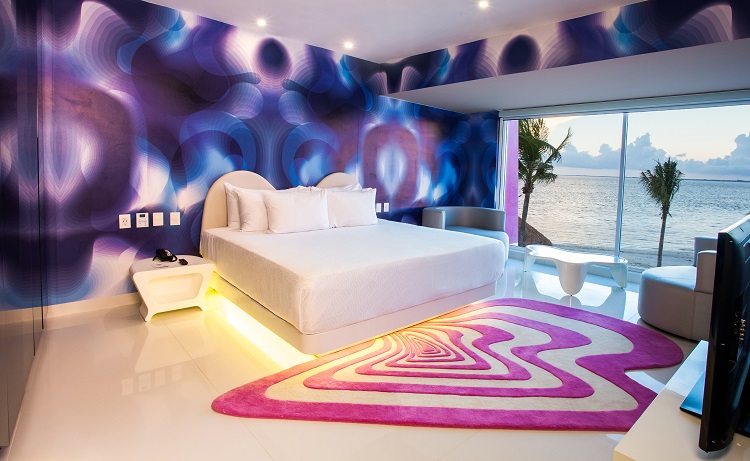 Temptation Cancun Resort prioritizes guest's comfort. The resort features 430 stylish rooms and suites with pool, garden, or ocean views. Feed all your vacation desires, whether you want a room with a Jacuzzi or a beachfront suite. Amenities include free Wi-Fi, an LED television, turndown service, and minibar, to name a few.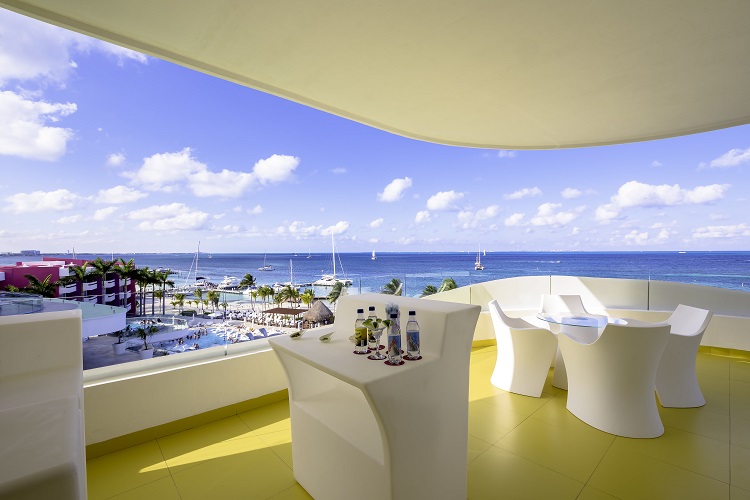 The TOWER by Temptation features over 100 carefully-designed suites for an enhanced experience. Guests are treated to VIP check-in and check-out, a swag bag, exclusive room service menu, pillow menu, and more. Those looking for especially swanky digs will fall in love with the Temptation Oceanfront Penthouses, featuring a wrap-around balcony, private bar, outdoor Jacuzzi, and hammock.
Activities and Amenities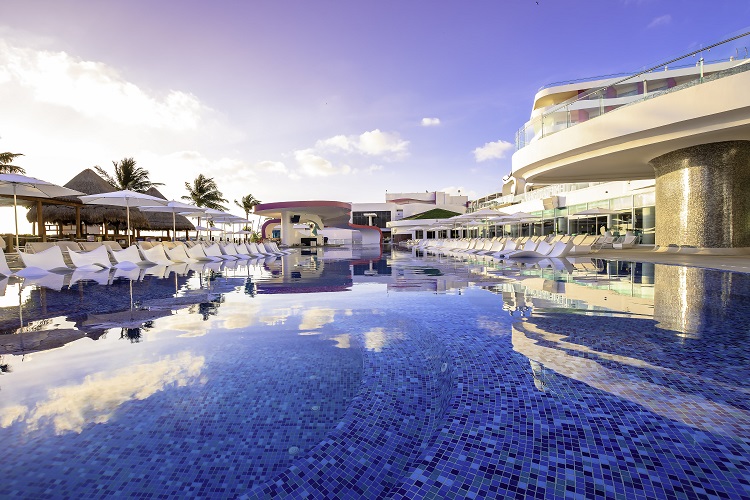 Temptation Cancun Resort is known for its Play Makers. These party specialists have invested countless hours to create the perfect adults-only entertainment program. The resort also offers non-motorized water sports like paddle boarding, kayaking, Hobie cat sailing, and wind surfing. Unwind at one of two swimming pools or spend an afternoon at the spa for head-to-toe pampering.
Once evening rolls around, you'll be treated to out-of-this-world entertainment. The resort hosts signature theme nights focused on setting the mood for an unforgettable time. You'll also enjoy parties, shows, and live music for the best time in Mexico.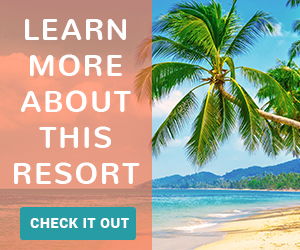 RELATED: Cancun Luxury Resorts: The Best of the Best
Restaurants and Bars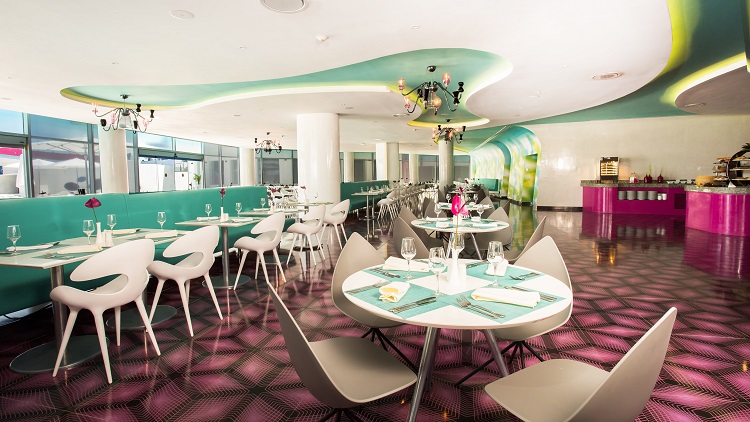 Temptation Cancun Resort shines bright in the culinary department. The resort features seven restaurants serving fresh seafood, grilled specialties, and international cuisines. There's also a gourmet café where you can enjoy baked goods, tea, cappuccino, and espresso.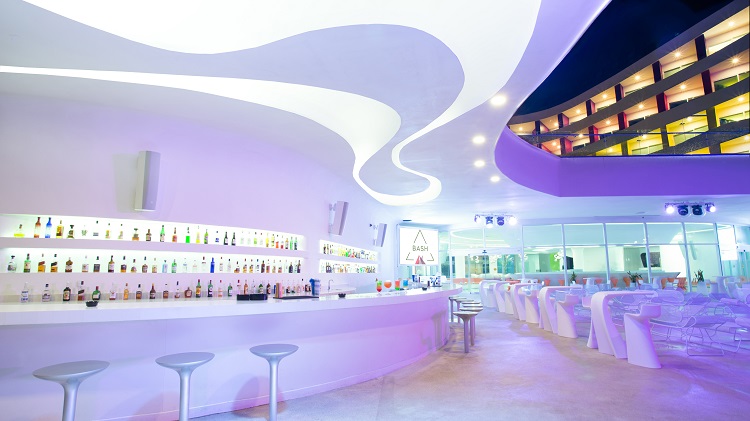 Temptation also features six bars where you can mingle with other guests while sipping on refreshing cocktails. Whether you're relaxing by the pool or watching the big game, there's always a time and place to sit back and enjoy yourself.
Destination Weddings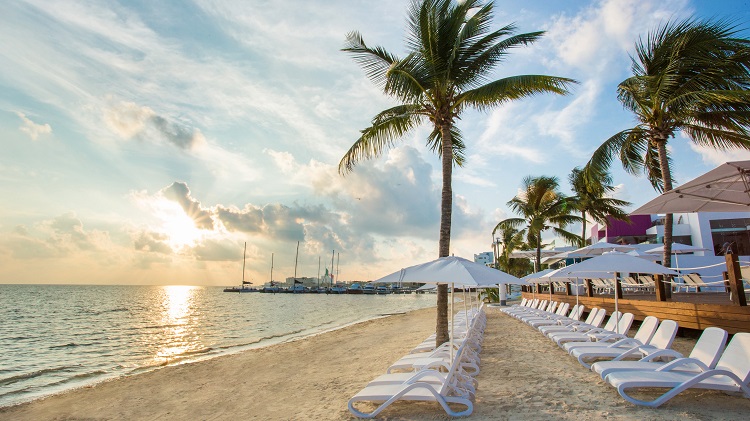 If you're looking for a sunny spot for your destination wedding, Cancun is the perfect location. Couples will find that Temptation Cancun Resort exceeds their expectations in every way. The YOU + ME = WE wedding package includes everything from the marriage license and certificate to the decor, wedding cake, room upgrade, and more. If you opt for the All You Need Is Love package, you'll receive additional inclusions like witnesses (if required), champagne, late check-out, bouquet and boutonniere, photo album, and a video.
Temptation Cancun Resort is also a stunning location for vow renewals. Couples celebrating a milestone in their journey together will enjoy romantic moments and the opportunity to say "I do" all over again.
Related to: Explore Temptation Cancun Resort for your next all inclusive vacation
Let's recap vacations at Temptation Cancun Resort
Ready to pack your bags and jet off to Mexico? Temptation Cancun Resort provides all the adult-oriented fun you could hope for. Check out the best discounts on Mexico vacations by visiting All Inclusive Outlet to book your next getaway.