Best Things to Do in Mexico on Vacation – Ideas for What to Do & More
Mexico is the perfect destination for any type of vacation. But what are some of the best things to do in Mexico on vacation?
With world-class all-inclusive resorts lined along the nation's best beaches, you can enjoy everything from a family adventure to a romantic honeymoon and more.
If you're wondering what to do in Mexico on vacation, check out our guide for fun things to do, see, and more, including…
Relax on world famous beaches
Explore the lush wildlife on an ATV
Visit the ancient Mayan pyramids
Cruise the Caribbean Sea on a jet-ski
Scuba dive the beautiful coral reefs
and much more!
Sound like fun? Start searching for the best Mexico all inclusive resorts.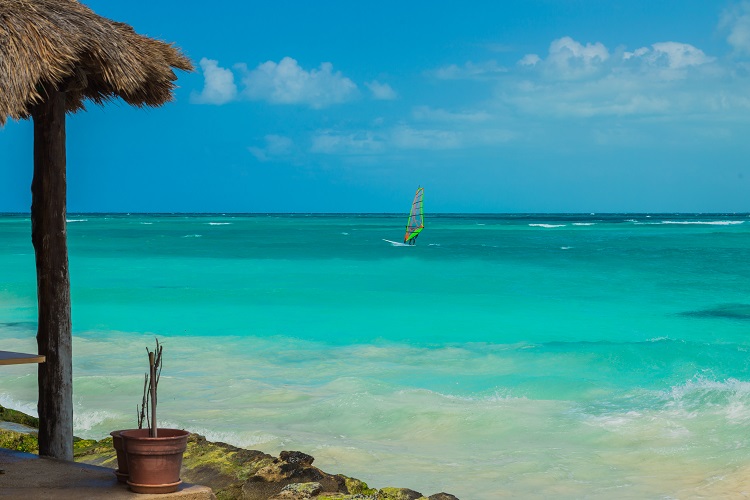 Beach Activities
Some of the top tourist attractions in Mexico are the beaches themselves, and you can spend an entire day lounging in the soft sand without a care in the world.
Whether you want to soak up the sun in Puerto Vallarta or dive in with the sea turtles in Riviera Maya, you have endless opportunities for fun on Mexico's eclectic shores!
So, where exactly can you find the best beaches in Mexico? We suggest:
Maroma Beach – Riviera Maya

Akumal Beach – Akumal (Riviera Maya)

Playa Paraiso – Tulum (Riviera Maya)

Nuevo Vallarta Beach – Puerto Vallarta
Adrenaline Adventures
Mexico offers plenty for those seeking an adrenaline rush, and you have everything from mile-long beaches to dense jungles to explore.
Jump on an an ATV and explore the lush wildlife, or go on a group tour that takes you right to the ancient Mayan pyramids (Chichen Itza and the Tulum Ruins are two of our favorites!).
Cruise over the bright blue Caribbean Sea on a jet-ski, or take out a speed boat for a thrilling adventure.
Still need more? How about zip-lining over endless peaks and valleys, and then ending your day with a stunning view of the sunset along the coast.
See the Sea Life
Mexico has a wonderful collection of coral reefs, vibrant fish, and marine life.
Take advantage of your resort's all-inclusive offerings by going on a snorkeling trek when the waves are low.
If you want to dive deeper, many resorts provide scuba diving lessons onsite. You can also enjoy dolphin sanctuaries along with regions where giant sea turtles are always nearby.
Some of the best coral reefs in Mexico can be found in:
Riviera Maya

Cancun

Huatulco

Cozumel
On-land Excursions
Nothing is better than riding a horse along a colorful trail in Mexico. Go on a sweeping adventure to hidden sights, where you'll enjoy sprawling coastal views, and ancient artifacts in Riviera Maya.
If horses aren't interesting enough, you can also enjoy camel rides throughout Cancun. Horse and camel rides provide a unique way of exploring the region's dense and hilly jungles, and they allow you to cover more ground while staying relaxed during your vacation…win-win!
Let's Recap the Fun Things to Do in Mexico
Families and couples will never run out of things to do in Mexico, and you can experience most of these top attractions at a moment's notice once in town.
Enjoy serene beaches, party like a pro in the downtown clubs, or take a chance at a new sport like ATV riding or sailing.
Plus, most resorts give you equal access to the beach and historic downtown areas so you can enjoy the best of both worlds. With these top tourist attractions in Mexico in mind, every vacation can be a dream come true!
Book a Mexico all inclusive resort online today to receive the lowest rates and best Mexico vacation packages on All Inclusive Outlet.