Top Water Activities While on Vacation
An afternoon of lounging on the beach may be relaxing, but if you're on the hunt for a more exhilarating activity, you'll want to extend your water-based resort fun far beyond mere ankle-deep wading. Many of today's all-inclusive resorts offer an array of exciting water activities designed to give guests an instant rush. Even better, they include the additional bonus of natural scenery, with beautiful backdrops further enhancing what is already a remarkable experience. For an extra dose of excitement, consider checking out a few of our top choices!
Kayaking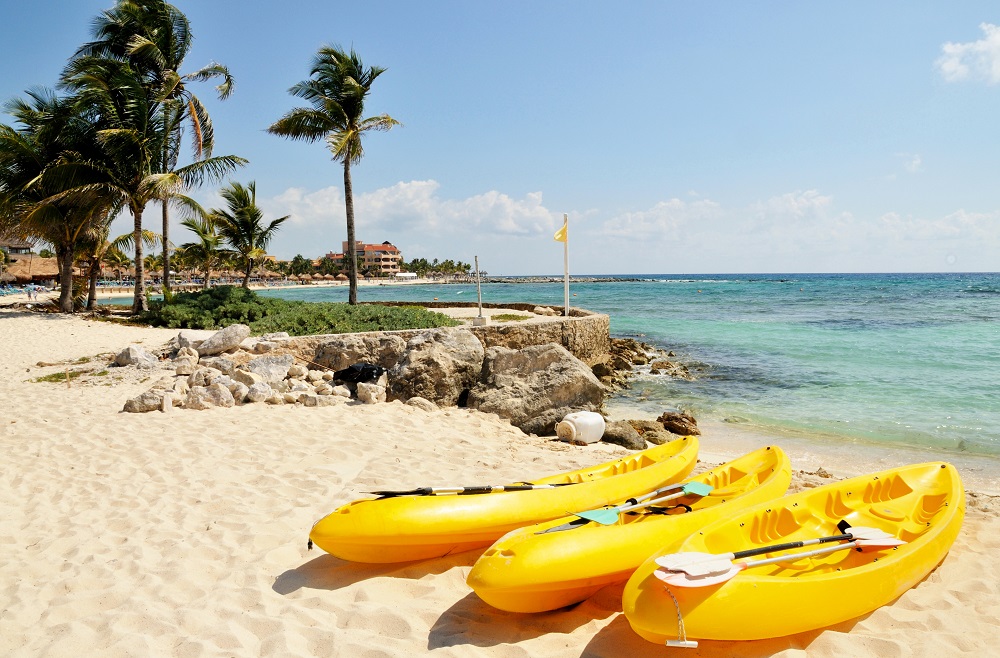 From river kayak tours to sea kayaking, a variety of options are available at many resorts. Single kayaks are fun for couples and small groups of friends, but for a unique family experience, consider signing up for organized kayak tours at resorts such as the Grand Palladium in Jamaica or the Desire Resort in Riviera Maya. At the Frenchman's Reef & Morning Star Marriott Beach Resort in St. Thomas, you can go on an informational night kayak adventure where you'll see a wide variety of fish, tarpon, sea turtles and even stingrays!
Snorkeling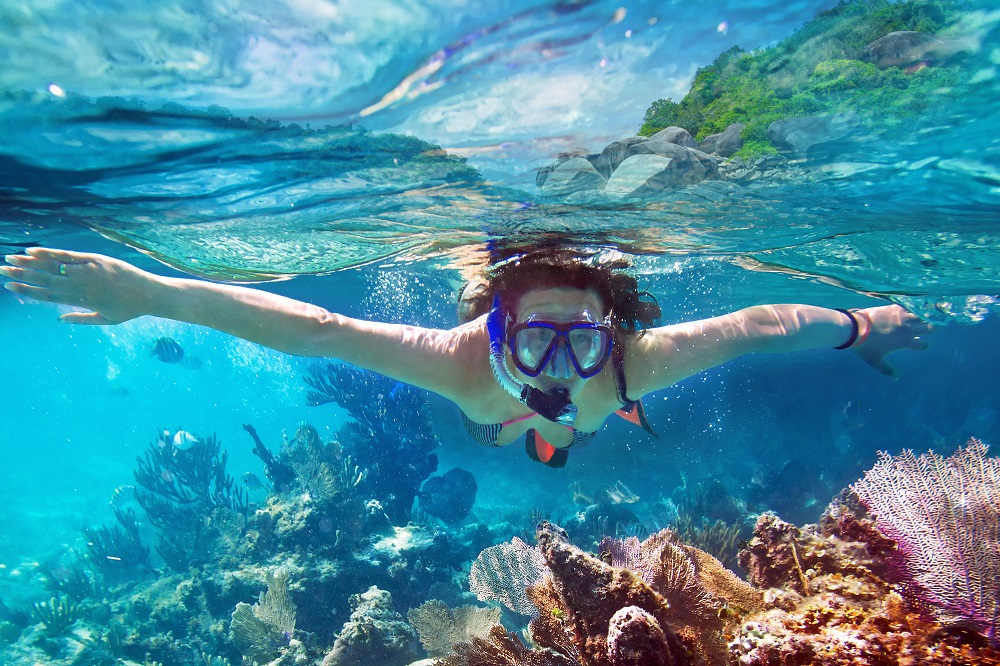 Check out the beauty of the Caribbean, Panama, Costa Rica and beyond from a completely different perspective. Snorkeling is unique in the sense that it's both peaceful and exhilarating. It's also absolutely gorgeous, thanks to the prevalence of colorful reefs and tropical fish. Chartered snorkeling is a popular option for those who wish to escape crowded beaches and experience true water-based seclusion.
Scuba Diving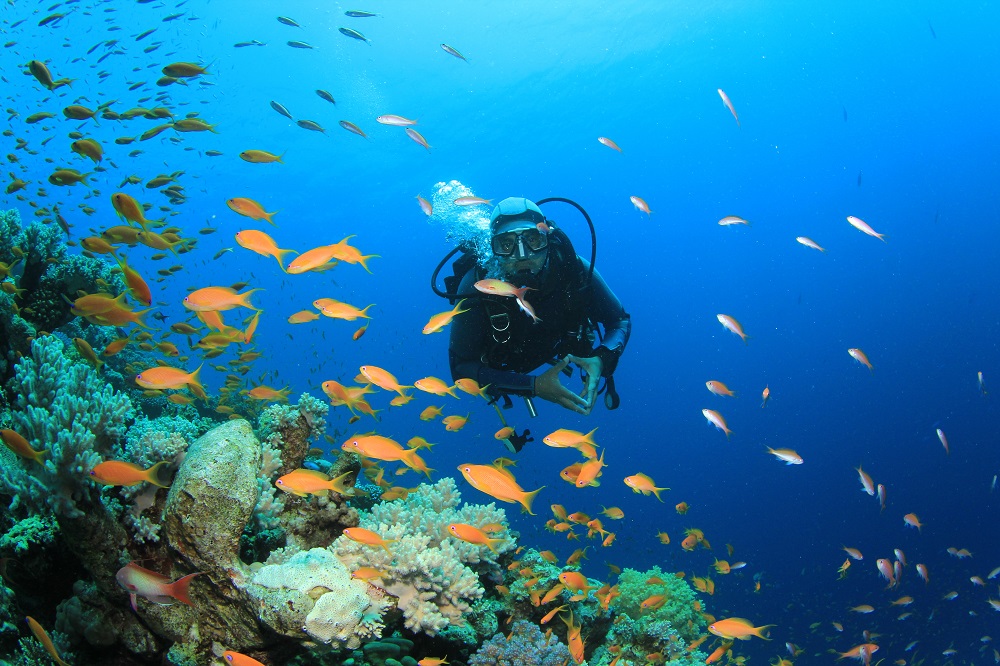 For an even better perspective of the fascinating underwater world, grab a wetsuit and a tank. Introductory scuba programs are available for those who have never dived before, while experienced scuba divers are encouraged to sign up for more advanced instruction. Vacationers can make new friends during basic beginner classes or experience a more intimate level of underwater solitude with private diving excursions. Many resorts offer night scuba experiences, which allow divers to see crustaceans, mollusks, and fish that are ordinarily hidden during the day. Several top all-inclusive resorts offer scuba diving, but just to name a few, the Sandals properties offer several scuba diving programs for all levels and Zoetry Paraiso de la Bonita teaches scuba diving lessons where you'll be able to venture through lagoons and caves.
Paddleboarding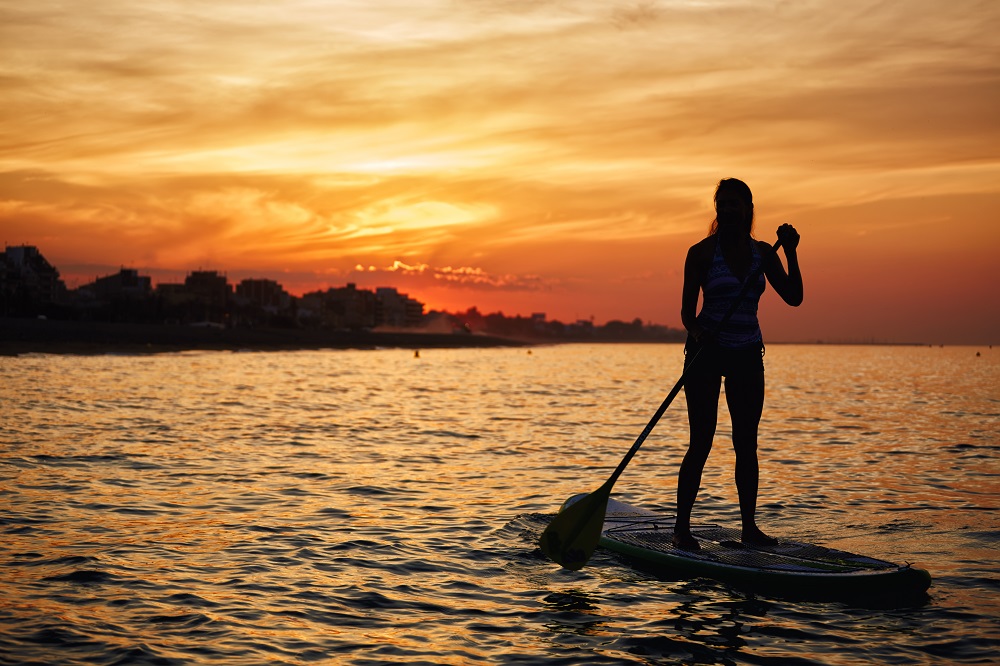 One of the biggest trends in water sports; paddleboarding is an accessible activity that can be as low-key or thrilling as you wish. Beginners enjoy checking out calm waters via stand-up paddleboards, while more advanced enthusiasts prefer paddleboard yoga and surfing. Regardless of how you choose to customize this popular activity you'll get a great workout while enjoying the scenery.
Bodyboarding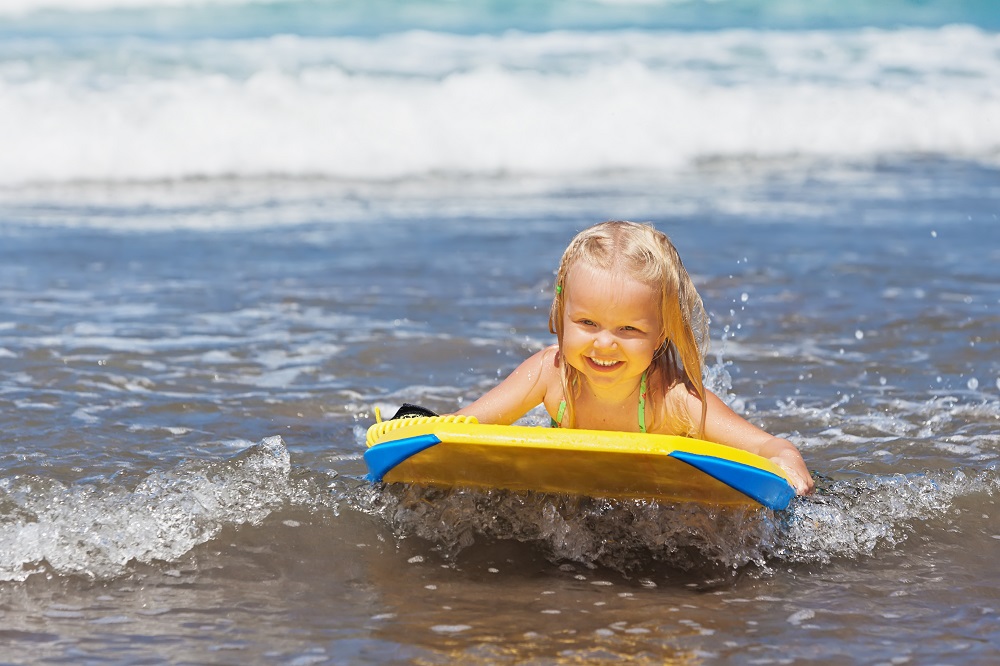 In bodyboarding, a short, flexible board is used to surf the waves as you kneel or lie on your stomach. While this sport was once limited to kids or those too afraid to try traditional surfing, bodyboarding has evolved into a respected activity that plays a key role in the watersports community. For beginner bodyboarders, the Caribbean waves are a great starting point for your first time! Advanced bodyboarding requires practice and skill, but the sport remains easily accessible for beginners.
Windsurfing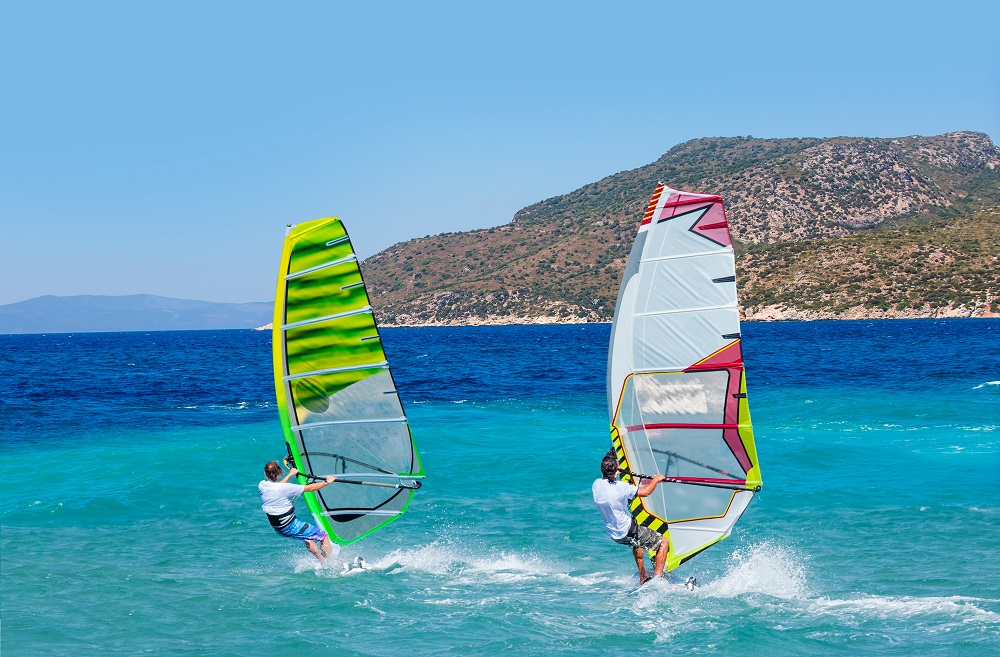 Combine the best of sailing and surfing into one memorable experience by trying out windsurfing. This popular aquatic sport involves a customized surfboard with a flexible mast. A fun variation known as kitesurfing is also available at many resorts. If you're new to windsurfing, resorts such as Grand Palladium Lady Hamilton and any Sandals Resort offer introductory lessons.
From snorkeling to kitesurfing and everything in between, our all inclusive resorts with water sports options are suited to every skill level and personality (be sure to have fellow travelers or staff from the resort get pictures of you during your water excursions… you'll definitely want to have those action-shot memories to hold onto and to share on social media.) So, leave that comfortable spot on the beach behind for a few hours and get ready for an aquatic experience that could end up being your favorite part on your trip. And don't worry, your beach chair and any post-activity snacks you need will be awaiting your return!