Featured Resort of the Week: Iberostar Grand Hotel Rose Hall
Are you ready to immerse yourself in the lap of luxury amidst one of the world's most iconic travel destinations? Surrounded by diverse floral scenery, sunshine, waves and beautiful mountain vistas, what more could you need to feel at ease in paradise? The remarkable Colonial style at the adults-only IBEROSTAR Grand Hotel Rose Hallin Jamaica is calling your name. A short 14 miles from Montego Bay, this first class hotel keeps you close to the best of Jamaica while offering just enough seclusion to fulfill your vacation dreams.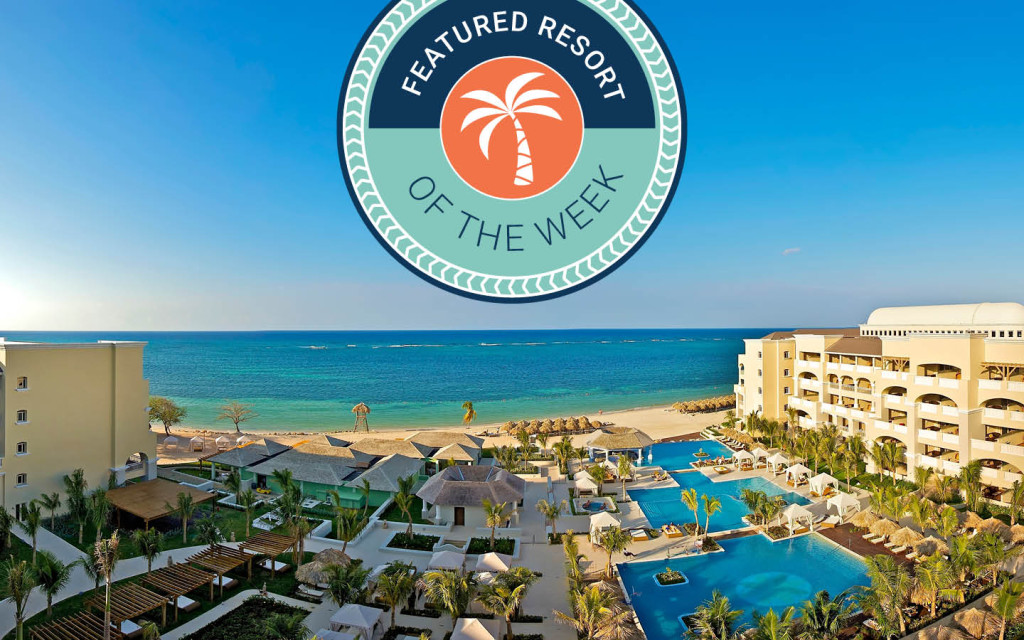 Romantic Rooms Await Your Arrival
Whether you opt for a Grand Suite with a garden or ocean view, or one of the Presidential Suites, you can expect unsurpassed service and luxury during your stay. Each room is furnished with the finest European linens, hydro massage baths surrounded by marble tile and all the amenities you'd expect from a premier resort rated among the Top Tel Travelers' Choice Awards. All guests receive concierge and butler assistance as well as 24 hour room service. With these luxurious amenities, your experience is sure to be comfortable and customizable!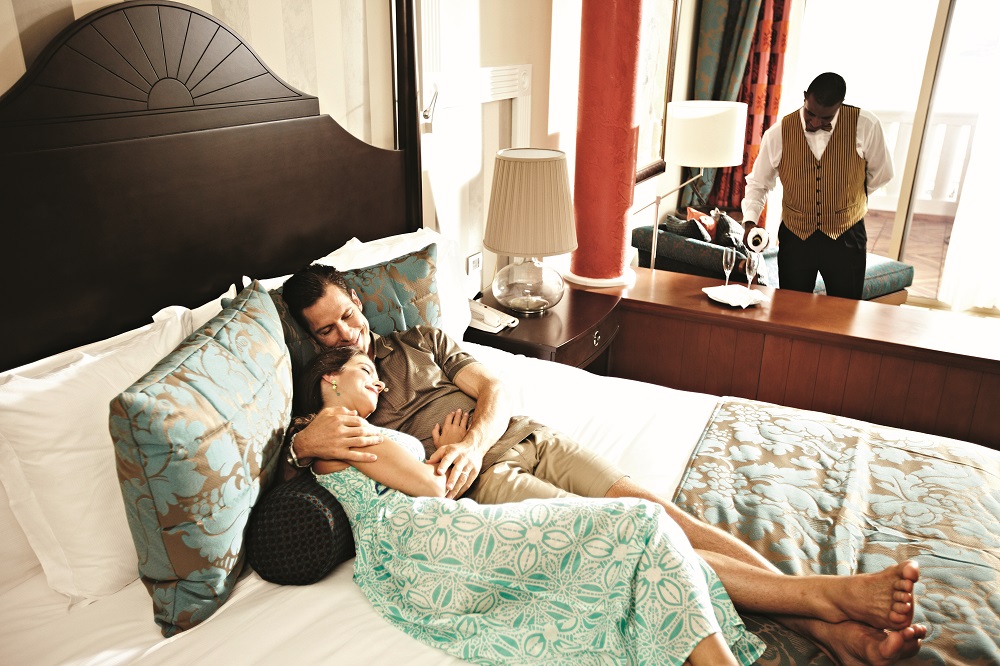 Activities and Dining at IBEROSTAR Grand Hotel Rose Hall
This all inclusive resort in Jamaica has something for everyone! Whether you're looking for pampering, outdoor activities, or specialized spa services, IBEROSTAR Grand Hotel Rose Hall delivers. Part of your all inclusive vacation includes full access to 11 onsite restaurants as well as beach and poolside services. Golfers may enjoy one complimentary experience at the nearby Cinnamon Hill Golf Course, and water lovers can embark on excursions via kayaking, snorkeling, windsurfing and more. Fitness enthusiasts will love the surplus of lessons including Tai Chi, Yoga, Pilates, and innovative gym equipment accessible night and day. After a long day, or just for fun, take a break and indulge in some of the most remarkable spa treatments in Jamaica at the resort's five-star rated spiritual rejuvenation center.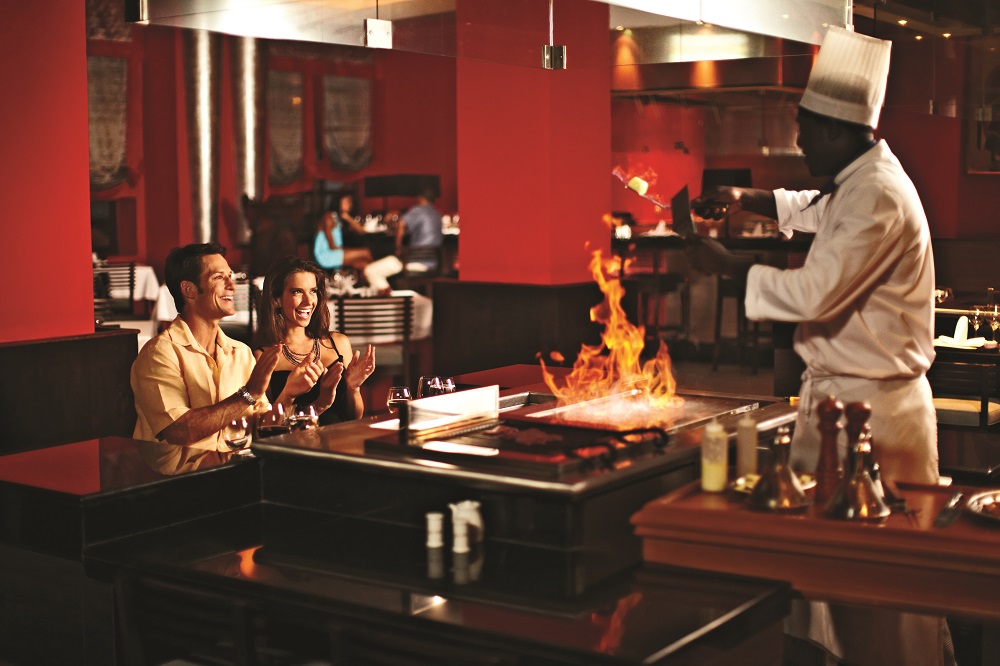 If you want to see some side attractions during your visit, an All Inclusive Outlet Travel Specialist will be more than happy to assist in making arrangements for you. Visit the home of Reggae legend, Bob Marley and finish the day floating down Dunns River. If you're feeling adventurous, bobsledding and ziplining are always a great time.
Come, Stay Awhile, and Embrace the Magic of Jamaica
You simply won't find a more rejuvenating, refreshing, or romantic getaway in Jamaica than you will experience at the IBEROSTAR Grand Hotel Rose Hall. So, pack your bags and get ready to experience what beautiful Montego Bay has to offer!