All Inclusive Vacations at TRS Turquesa
Punta Cana is where the Caribbean Sea meets the Atlantic Ocean… and where world-class pampering meets family-friendly adventures in the sun. Whether you're planning a romantic Caribbean getaway or looking for fun family vacation packages, the Dominican Republic is the most beautiful (and beachy!) region. When it comes to Punta Cana resorts, TRS Turquesa Hotel is one of our favorites! Here's what you need to know about TRS Turquesa, a Grand Palladium resort designed to accommodate everything from large industry conventions to intimate destination weddings.
Casino fun all night long
Gourmet food & wine
Relaxing spa treatment
Adults-only luxury
Comfortable accommodations
and more!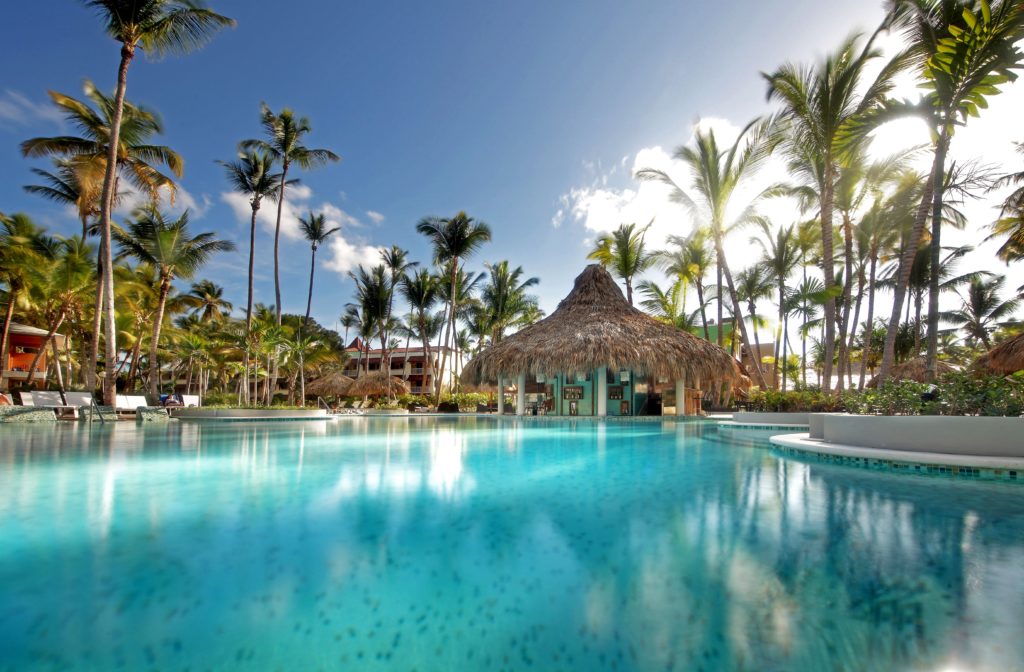 Ready to start planning your beach vacation? Browse through hundreds of discounted all inclusive packages and SAVE BIG at All Inclusive Outlet >>
More on TRS Turquesa Hotel
Activities and Amenities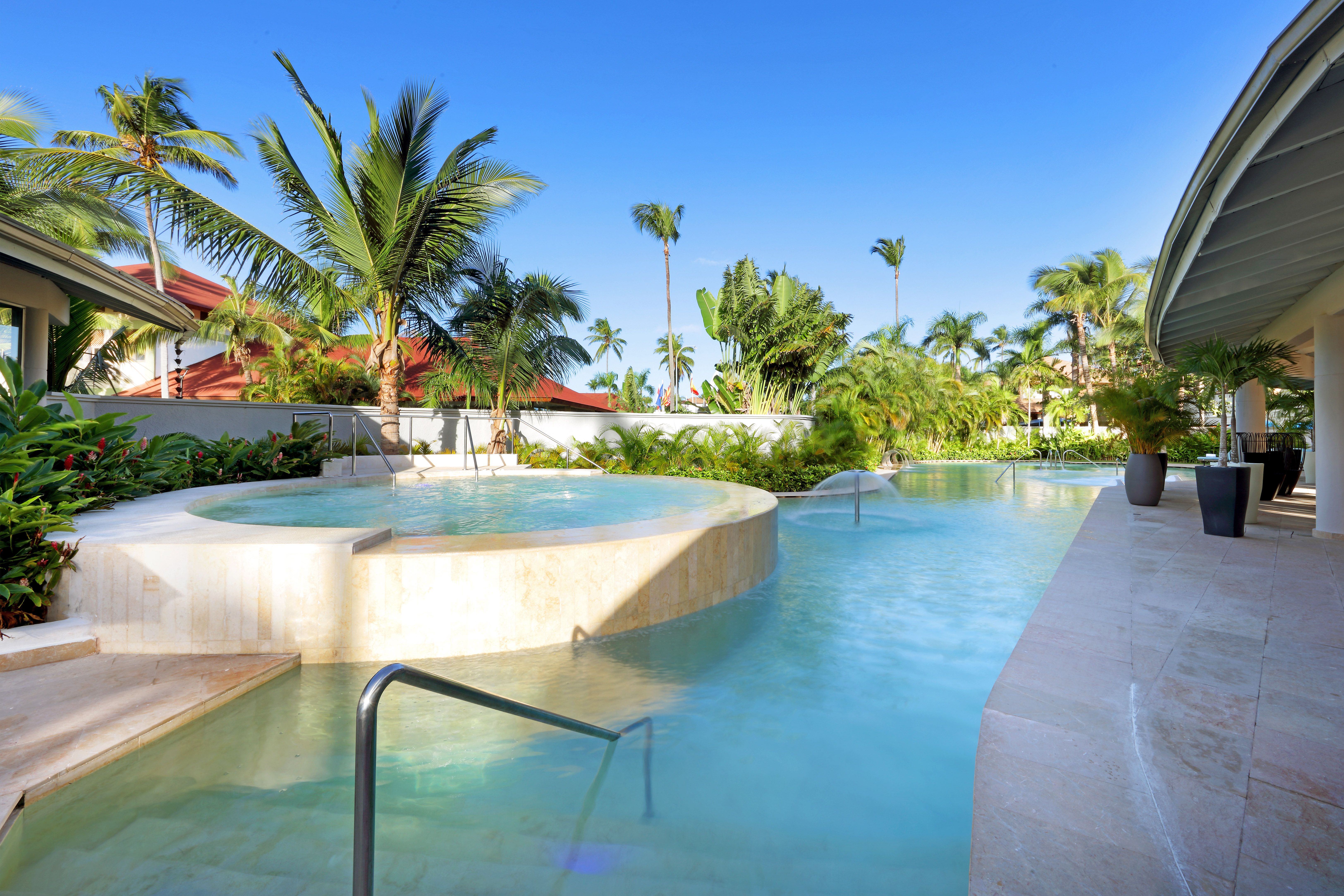 TRS Turquesa is situated on a kilometer of lush jungle brush and soft white sand, but the sea isn't your only option for a swim. This resort has five different pools on site, including lake-style pools with sunken sunbeds, built-in Jacuzzis, and even one with a swim-up bar. If you'd rather get out on the water, take advantage of included water sports like catamaran rides, kayaking, and windsurfing.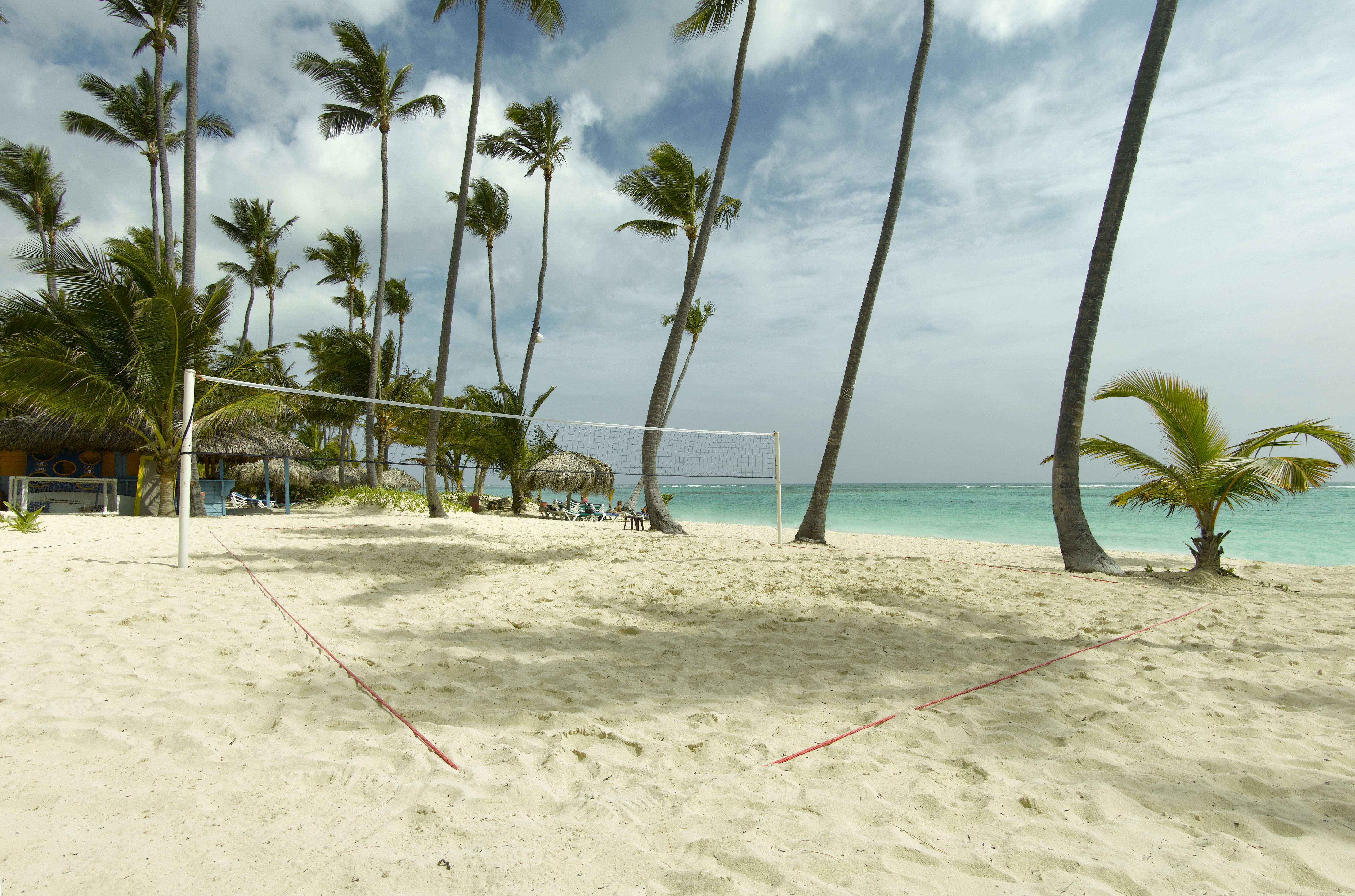 Of course, many guests opt for extra aquatic adventures through the resort. If you want to get up close and personal with the sea life of the Atlantic and Caribbean, hop aboard a glass bottom boat or join a snorkeling or diving excursions at nearby Isla Catalina. Instructors are also available for catamaran, windsurfing, and diving lessons.
Accommodations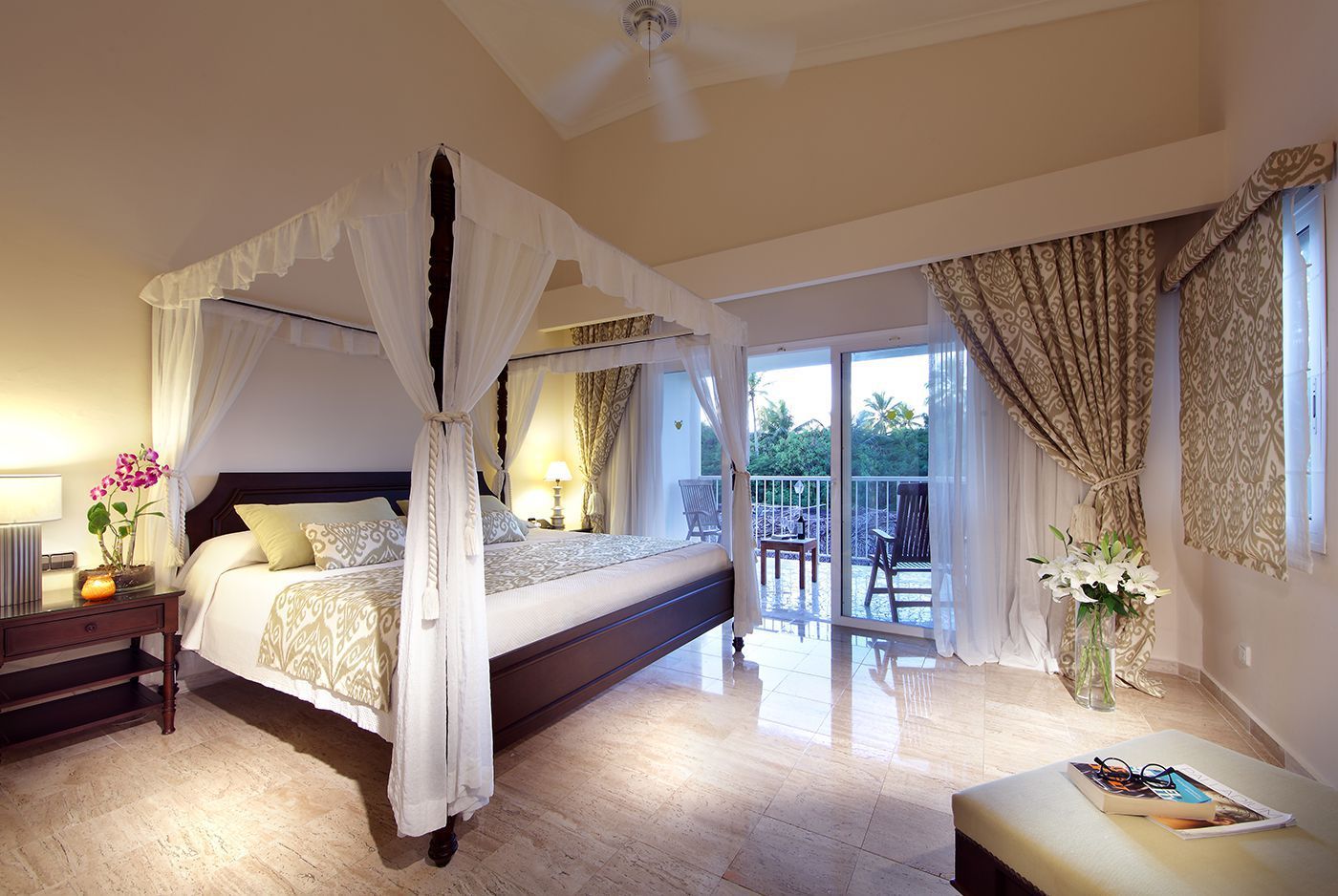 The accommodations at this all-inclusive resort will leave you completely relaxed and rejuvenated. Fireplaces, bathtubs with jets, flat-screen TVs, 24-hour room service, minibars, and luxurious beds are yours to enjoy in all 372 suites. You can upgrade to enjoy amenities like swim-up access and poolside terraces and balconies.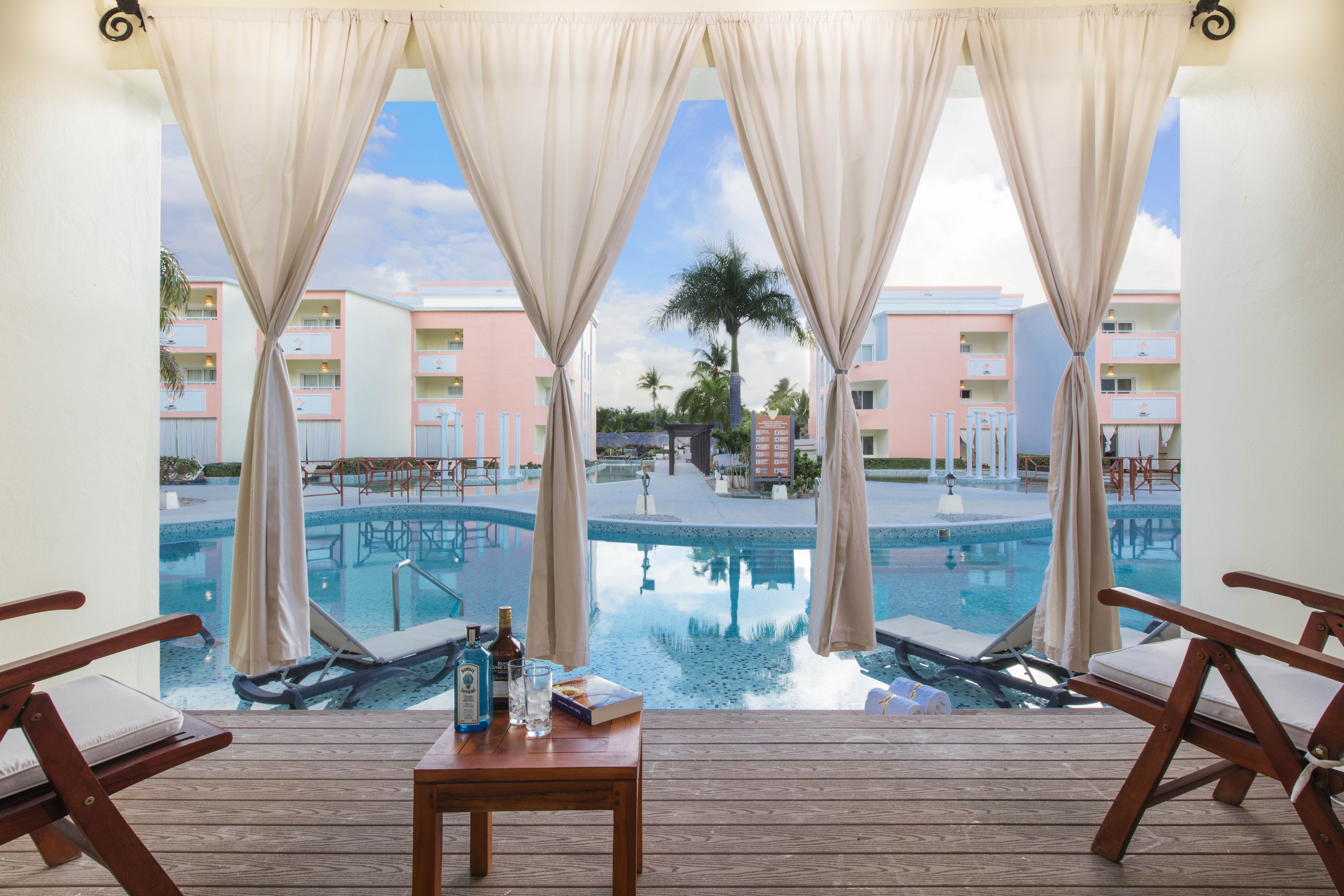 The simple Royal Junior Suite always comes with a balcony or terrace, and your views might include the lush garden or tranquil sea in addition to poolside views. But if you want to revel in the most luxurious experience possible, book a Royal Deluxe Suite with a private, furnished terrace and swim-up access.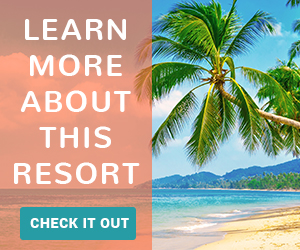 RELATED: Best Places to Stay in the Dominican Republic
Restaurants & Bars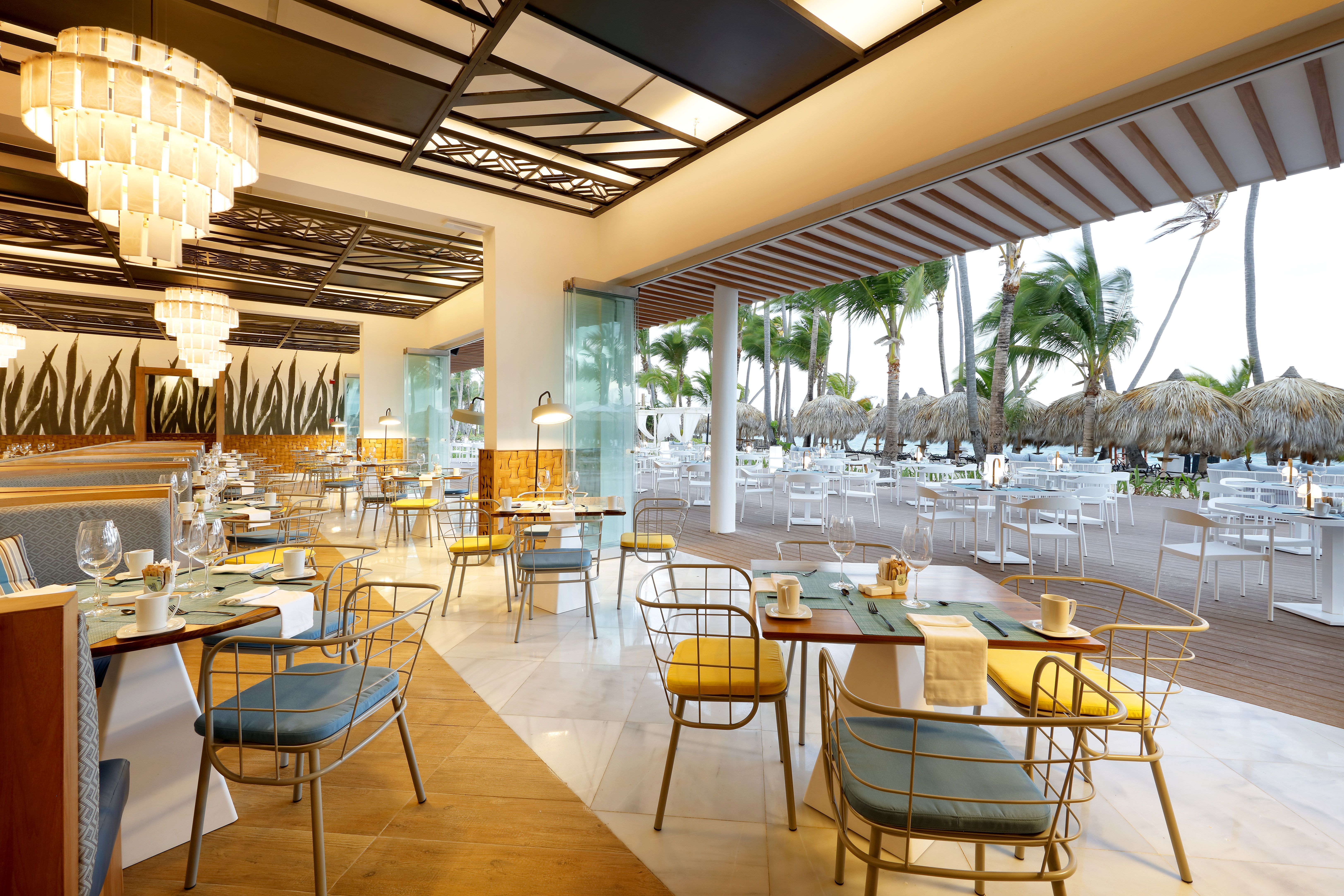 It wouldn't be an all inclusive vacation without access to plenty of drinking and dining options. As a guest at TRS Turquesa, take your pick from a variety of international cuisine and local delicacies, all prepared by world-class chefs and available as part of the price of your Punta Cana vacation. Ten sit-down restaurants and five buffet-style restaurants are open at different mealtimes throughout the day. Opt for an elegant dining experience at the French restaurant Le Chanterelle, experience live Japanese cooking shows at Sumptuori Restaurant, or stroll up to the local Dominican cuisine on the buffet at Las Torres. Six different bars also serve cocktails by day, night, or both, giving you plenty of time to enjoy everything the resort has to offer.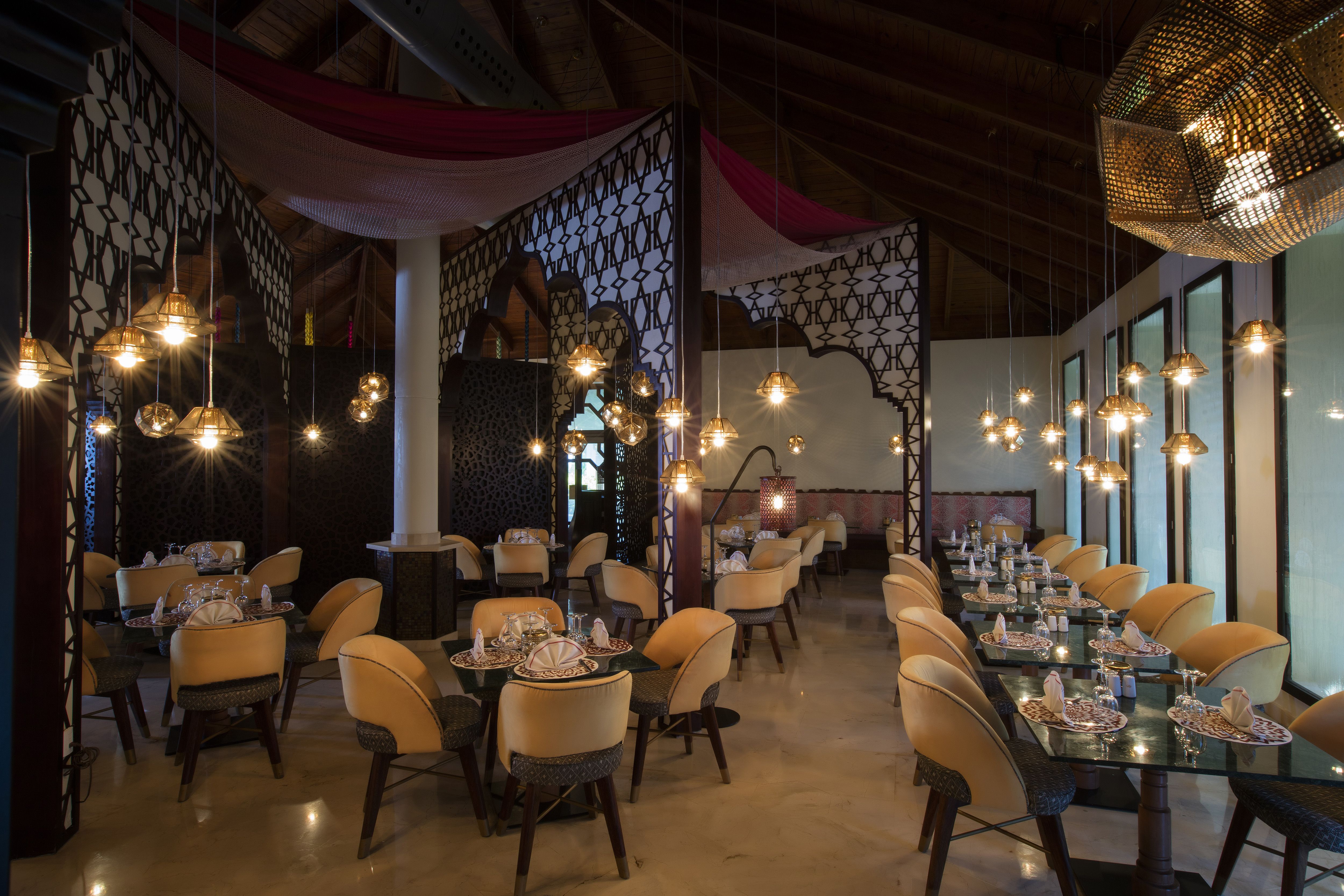 Of course, bars aren't the only hangout spots for guests who want a fun experience. Are you ready for a resort with a real night life? Take your chances at the casino every day, enjoy live music on the beach every night, and dance at the Sunset Boulevard Discotheque until 2 AM. Feeling like a tame night? Relax by hitting the miniature golf course, watching a show, and participating in poolside and beachfront games while ordering your drinks and food.
Related to: All Inclusive Vacations at Grand Palladium Jamaica Resort & Spa
Let's recap TRS Turquesa Hotel
TRS Turquesa Hotel is an all inclusive treasure that's perfect for anyone looking to take a break and soak up the sun. Endless activities, jaw-dropping scenery and gourmet cuisine will make you feel right at home!
Ready to jet off on your beach getaway? Browse through hundreds of all inclusive packages and SAVE BIG at All Inclusive Outlet >>