Turks and Caicos: A Quaint Beach Paradise
With some of the world's greatest coral reefs alongside other natural wonders, Turks and Caicos remains one of the Caribbean's premier destinations! As a longstanding British Overseas Territory, you can explore colorful and historic Colonial architecture inside of the coastal towns. The Caicos Islands are the largest in the archipelago, yet each island is filled with breathtaking sights and places to explore!
Turks and Caicos rests to the southeast of the Bahamas, and its coasts provide stunning views of the Atlantic Ocean. The official currency is the US dollar and the official language is English, making it an extremely simple destination to enjoy! With resorts and restaurants being the main driver of the economy, you can expect a high level of customer service nearly everywhere you go.
The islands have historically been ruled by competing empires and neighbors, and the influence of Spanish, Bermudian, and French occupiers influenced the lifestyle and architecture. Today, Turks and Caicos remains a stable and safe country that's ripe for exploration. The islands enjoy nearly year round sunshine and pleasant weather, and tourists can enjoy everything from snorkeling along the reefs, to five-star meals and sailing expeditions. With renowned all-inclusive resorts nestled along stunning beaches, you can experience the best of Turks and Caicos with ease.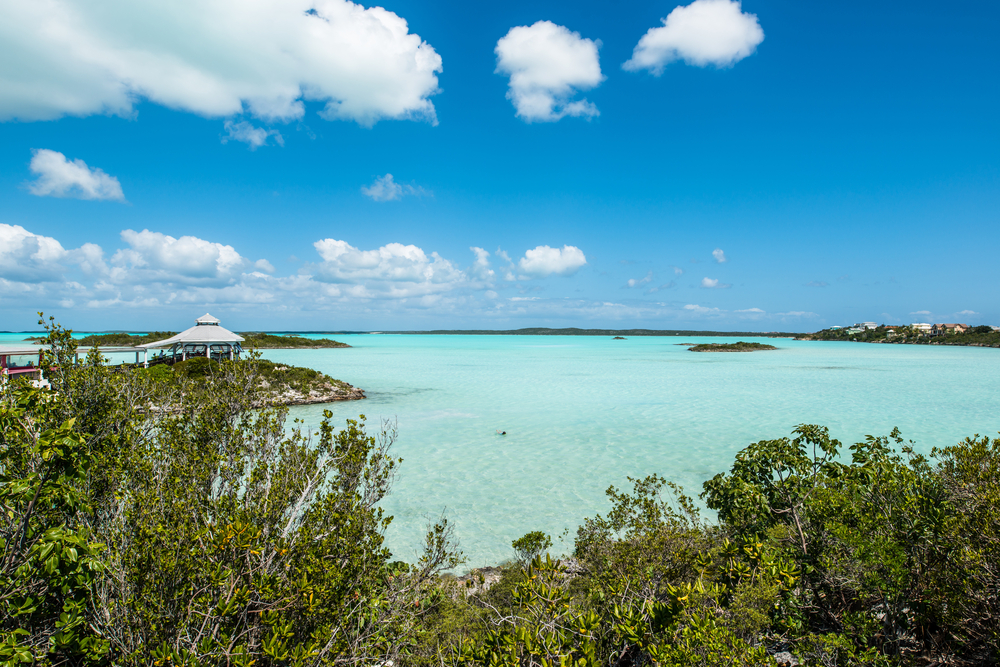 Main Activities and Beaches
Every island in Turks and Caicos offers your favorite beach activities like kayaking, sailing, snorkeling, and scuba diving. The soft sand beaches are great for volleyball and sunbathing, and you can have a marvelous vacation without ever venturing further from your beachside resort! However, the island's are bursting with endless sights that warrant a visit during your stay, and you can easily reach all of the major destinations by a private boat or bus.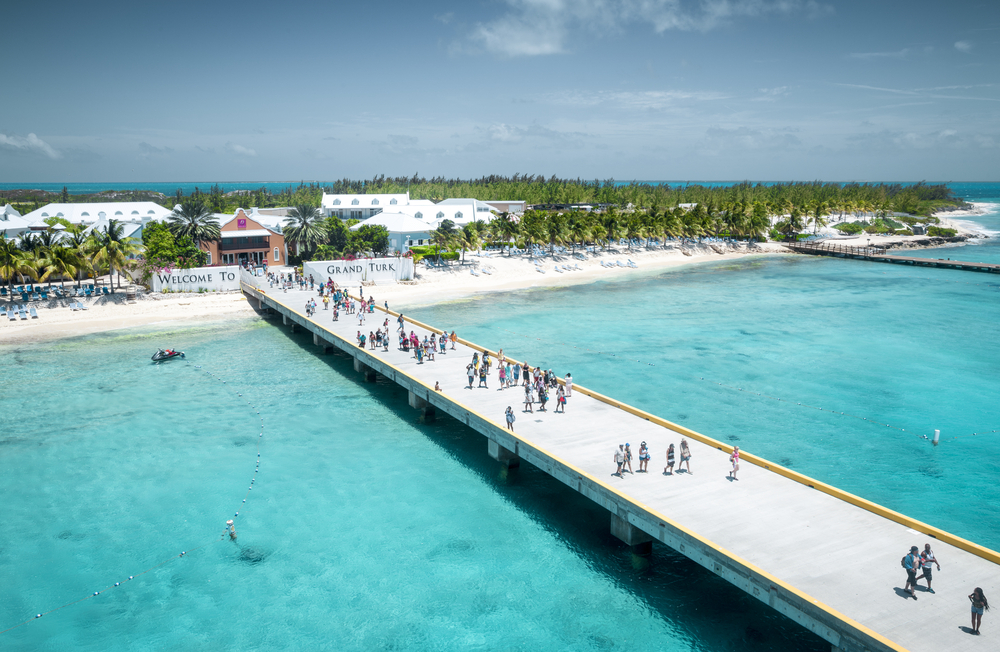 Grace Bay Beach in Providenciales is renowned for being roughly 12 miles long, and it's likely that your resort rests in this world-class area. Its combination of soft white sand and sky-blue waters makes it the quintessential beach in Turks and Caicos, and you'll see why from the moment you arrive! Find a place to rest, or walk along the coast for a soothing daytime activity. Its proximity to nearby hotels and restaurants also means you can enjoy a local meal with an unforgettable view!
For a bit of history and sightseeing, visit Wade's Green Plantation in North Caicos. It remains one of the most famous plantations in the Caribbean today, and it can be enjoyed either with a tour guide or on your own for a more relaxing adventure. Even if you're not a history buff, the lush surroundings and ancient ruins make for an exciting excursion.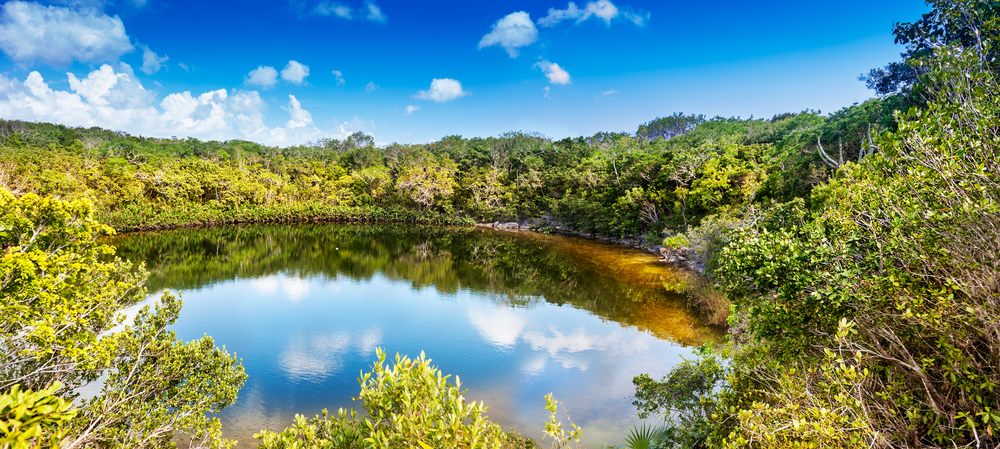 In Grand Turk, visit the historic lighthouse that was built in 1852 by the British. It takes a small hike to get there, but the stunning cliffside views are worth the trek! You can also enjoy nearby hikes that range from leisurely to relatively difficult.
Even with countless destinations to explore, no one should miss the Chalk Sound National Park in Providenciales! The main lagoon features bright blue water and lush surroundings that can be enjoyed for hours on end. If you go out in a kayak, you may even spot some some colorful fish and stingrays.
Evenings and Nightlife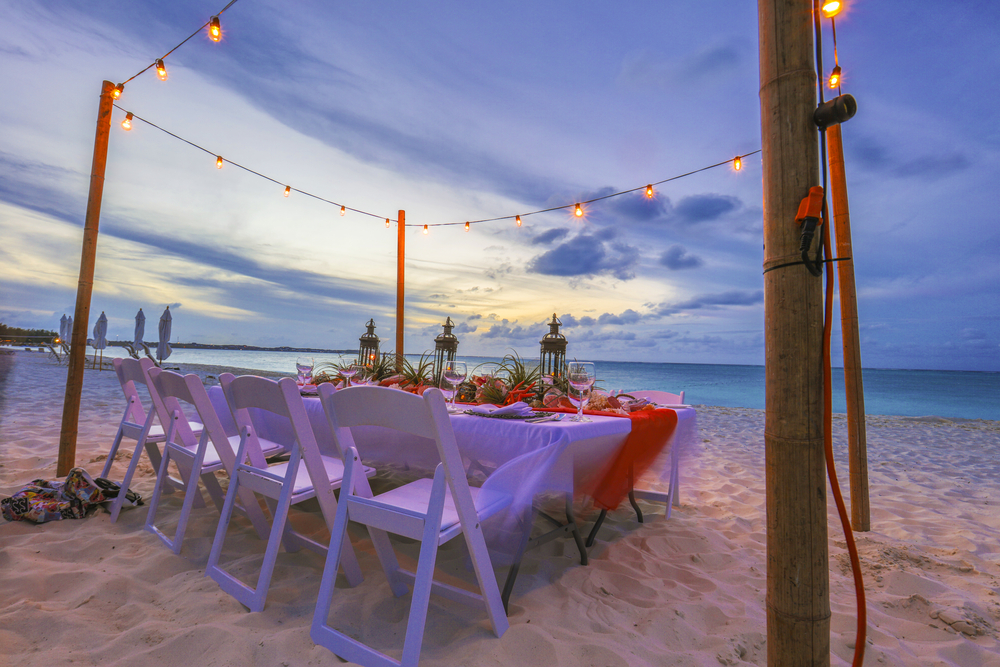 As a luxurious destination, Turks and Caicos' nightlife is more subdued than other Caribbean hotspots like Cancun. However, you can enjoy a great meal and drink at your resort or at one of the many restaurants that line the island's most popular coasts. Clubs and bars are kept open late, and you can always find the right atmosphere for any occasion. Enjoy dancing to pop hits or lounging with live piano, or head to one of the small casinos that are reachable by a free shuttle from most resorts. While the casinos may be low-key compared to Vegas, they are worth exploring in the warm evening hours!
Discover Your Ideal Resort
Turks and Caicos features only a handful of all-inclusive resorts, but they will cater to every taste. Some resorts provide a more private and intimate setting which is perfect for destination weddings and honeymoons while others are great for the entire family. Check out these top resorts for some inspiration:
Alexandra Resort
This all-inclusive resort is located on Grace Bay Beach, which will give you instant access to the island's incredible nature. Perfect for families and couples alike, Alexandra Resort has everything you need for a remarkable getaway.
Beach House Turks and Caicos
This boutique all-inclusive resort provides stunning views of Grace Bay Beach. With a private location, colorful rooms, and Colonial decor, Beach House Turks and Caicos is the perfect choice for romantic vacations!
Beaches Turks and Caicos
Featuring a full-size waterpark, four architecturally distinct villages, and a wonderful slice of Grace Bay Beach, Beaches Turks and Caicos is a fantastic all-inclusive choice for the entire family.
Blue Haven Resort and Marina
The Blue Haven Resort features a private beach complete with hammocks and a water trampoline along with luxurious all-inclusive offerings. The Blue Haven Marina is a grand dock where you can depart on a cruise around the Caribbean, directly to Miami, or on a fishing and sightseeing tour.
Turks and Caicos is a versatile destination featuring grand nature, cozy architecture, and all of the luxurious all-inclusive perks you can imagine. It's perfect for families, couples, and groups of all sizes, and the weather remains idyllic throughout the year. For an unforgettable trip, head to Turks and Caicos to experience the best of the Caribbean today!