The Top 8 Must-Lounge-in Swim-Up Bars
True luxury when lounging in your dream destination is not having to leave the refreshing blue water for your next cocktail. Swim-up bars where you never need a wallet are a necessity when you're living it up in a sunny tropical destination! We chose 8 of the top, must lounge in swim-up bars in our favorite locations:

Riu Emerald Bay offers guests a top-notch luxurious swim-up bar with a variety of drink options. Their daily entertainment, positive vibes, and upbeat feel makes for a memorable all-inclusive vacation!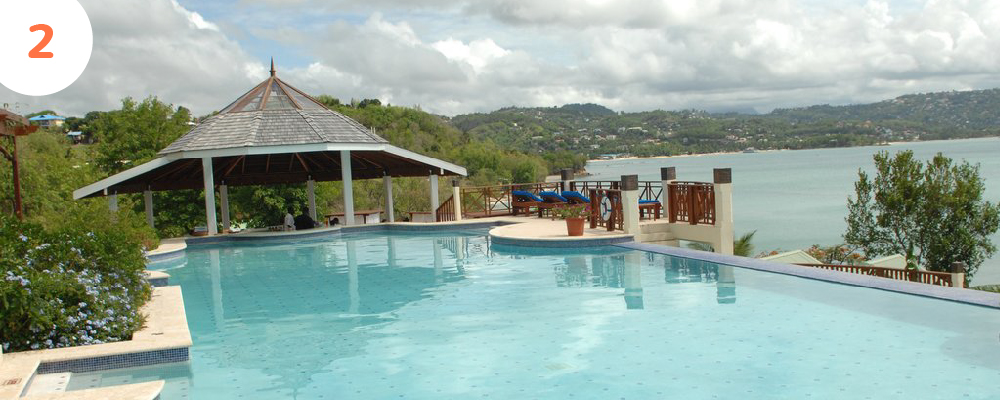 Cheers to this seaside swim-up bar! Enjoy the breathtaking views of St. Lucia's tallest peak, Mt. Gimie, all while having a frozen cocktail in hand.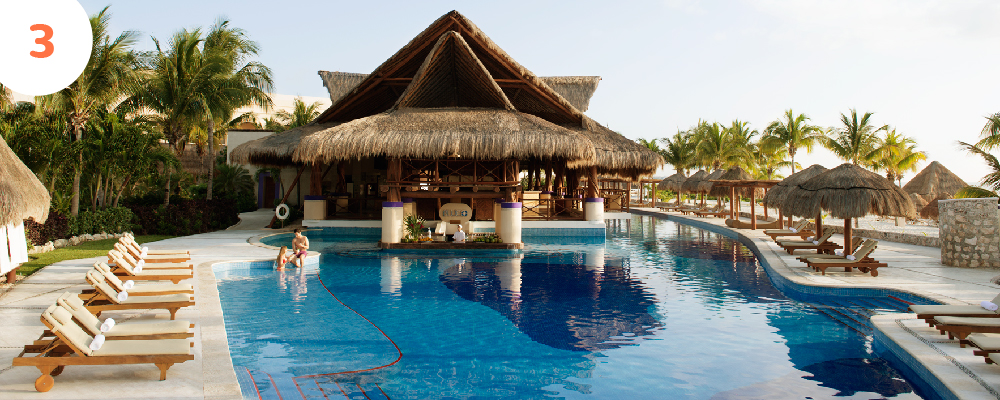 Blue, Excellence Riviera Cancun's superb swim-up bar is a must-visit tropical locale. Lounging in a refreshing pool with a frozen margarita… that's paradise!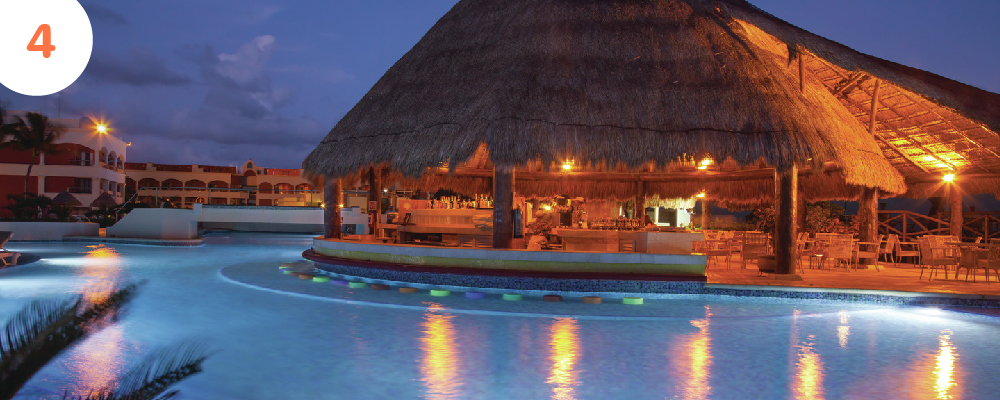 This Riviera Maya pool bar is the perfect spot to lounge, grab some sun, and enjoy all-inclusive cocktails. Living the rock star lifestyle all while taking a dip in the pool… can it get any better?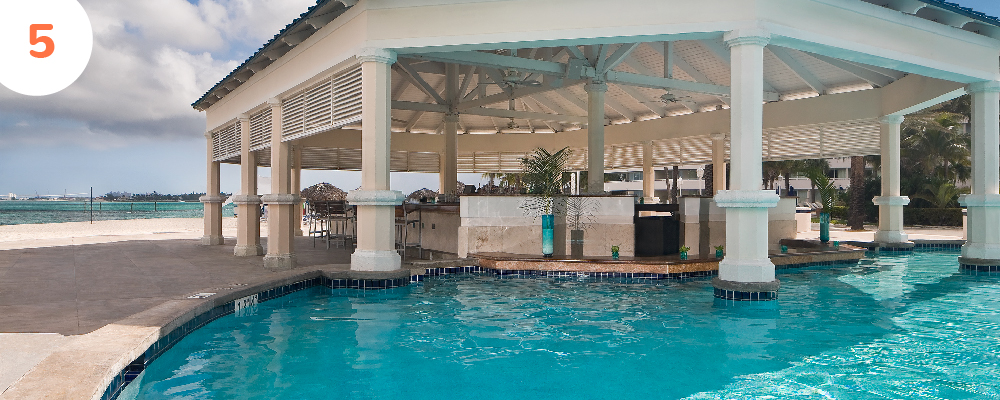 Let us transport you to the beautiful capital of The Bahamas, Nassau, where you can find one of our favorite pool settings! Sip on a Bahama Mama while basking in the sun and admiring the pristine Bahamian landscape.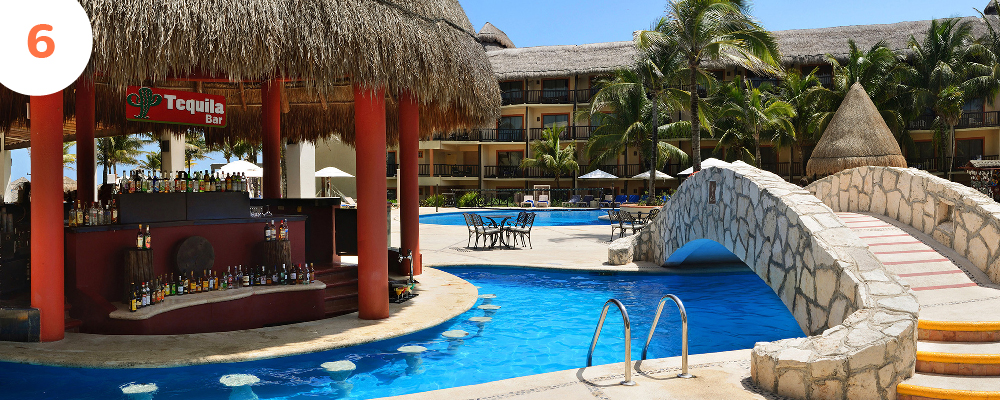 Set in the heart of Puerto Aventuras, along the coast of Mexico, we find one of our favorite spots, The Tequila Bar! This rave worthy enclave brings pool relaxation to the next level.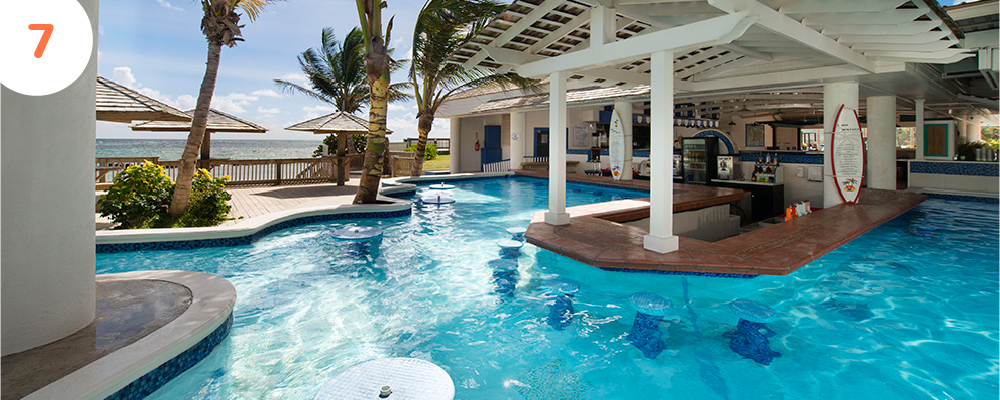 Classy, elegant, and breathtaking are three perfect words to describe Coconut Bay Hotels' spectacular swim-up bar. Signature Mango Piña Colada is a must-try while you're enjoying blissful sun-kissed relaxation! Coconuts Bay's swim-up bar also offers a special service area exclusively for kids!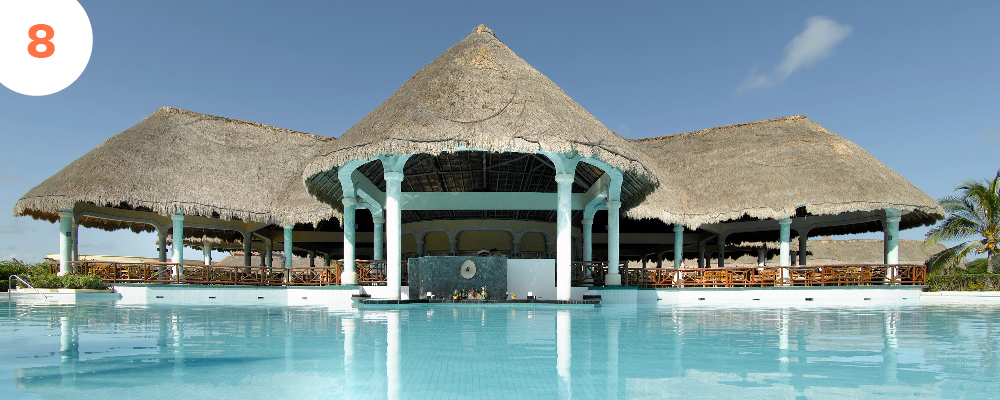 Let's shine a spotlight on this huge swim-up pool bar in Riviera Maya, Mexico! Wash away all of your worries with a cold cocktail and a refreshing dip in the pool. Now that's why we love vacation.