Featured Resort of the Week: Le Blanc Spa Resort
Le Blanc Spa Resort in Cancun continues to surpass even the highest expectations. Along with  Five Diamonds from AAA this beautiful property was named #1 Best Resort in Mexico and #2 Best Resort in the world on TripAdvisor. This adults-only resort is situated on a private pristine beach with sparkling sand, gentle waves, and all of the all inclusive luxury you crave providing an idyllic experience like no other. For romance, group vacations, and special occasions, Le Blanc Spa Resort is the paradise you've always wanted!
Heavenly Rooms
Each room at Le Blanc Spa Resort features a lovely white design with subtle oak furniture, creamy marble, and only the most modern amenities. The Royale Deluxe comes with a French balcony, whirlpool, and enough space for up to 4 adults. The Royale Honeymoon suite is even larger and comes complete with translucent curtains to separate the bedroom from the included living area. The Royale Junior Suite expands on the previous luxury with an illuminated bedside design for a wonderfully unique experience. The Royale Governor is the grandest room onsite, and it combines white marble flooring with an expanded space complete with a full living room and modern designs. Each room comes with remarkable views, multiple entertainment apps like Netflix, and aromatherapy options including lavender and rose to induce a blissful state of rest.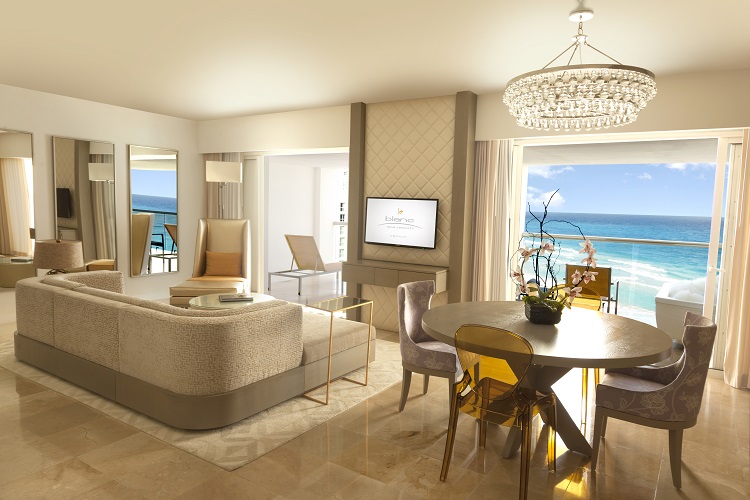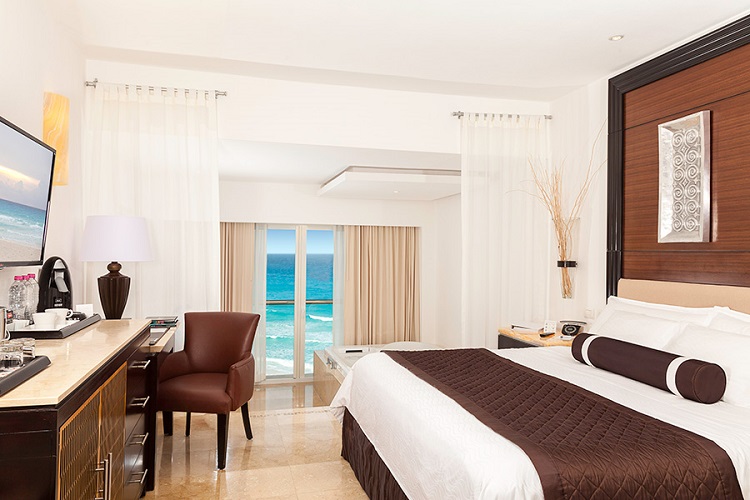 Tours, Sports, and Spas for Adults
The adults-only atmosphere at Le Blanc Spa Resort makes every day a pleasure. While in such serene surroundings, guests can focus on whatever makes them happy with choices like golf, tennis, a massage or lounging on a private section of the beach. The list doesn't stop here!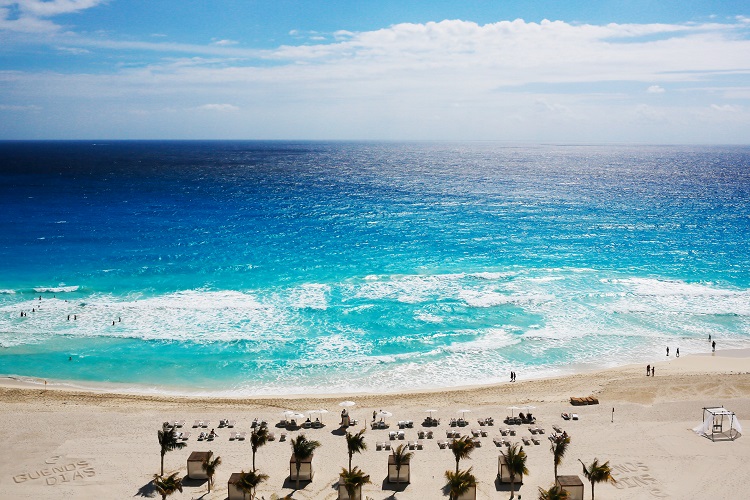 Float in the pool or head out in a kayak, enjoy snorkeling, paddleboarding or swim with dolphins.

If you're interested in trying unique new classes, aqua spinning classesis a must!

Various tours around Mexico give hotel guests a taste of the Mexican culture and an unforgettable historical experience.

Visit Mayan ruins in Chichen Itza or head to Tulum for a panoramic view of the Caribbean alongside marvelous ruins.

Take a boat tour of the island in the evening for a perfect sunset viewing!

When it's time to unwind, head to the Le Blanc Spa for a luxurious treatment. There are 19 rooms along with a golden VIP room that includes other unique perks. Enjoy hydromassage therapy along with classic massages,

fish pedicures

and ancient Mayan treatments. The full beauty salon is onsite and will make you feel reborn with its unique offerings.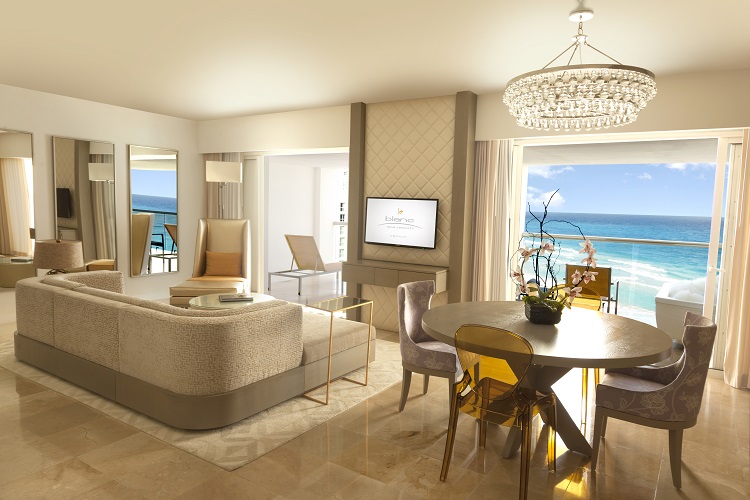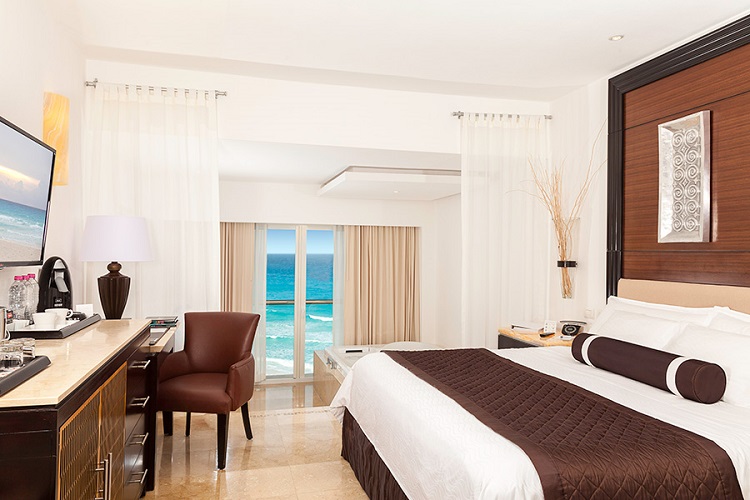 Decadent Meals in Modern Settings
Le Blanc Spa Resort has a collection of world-class restaurants with meals for every taste. Lumiere offers a chic perspective including French fusion cuisine paired with fine wine options. Nearby, Blanc International pleases with grilled steaks, traditional Mexican dishes and an assortment of delectable worldwide favorites. Blanc Italia brings the best of Italy for an unforgettable evening, and Blanc Asia excites the senses with fine dining and an artful Zen garden. Enjoy warm and freshly baked pastries delivered right to your room, or indulge in chocolate strawberries for a late night snack.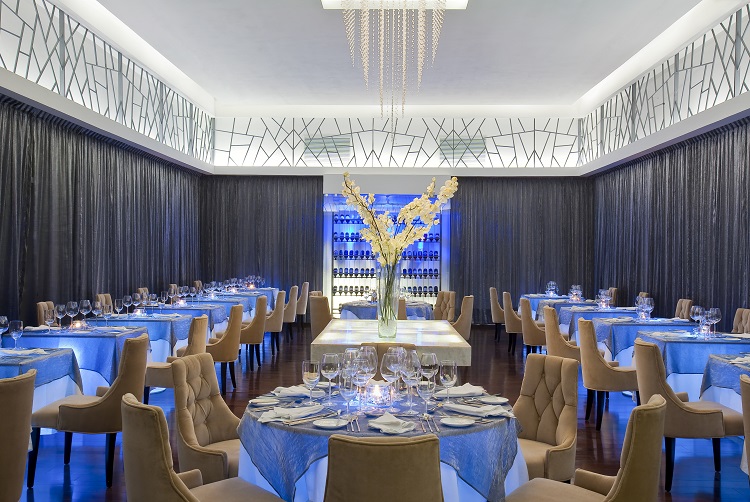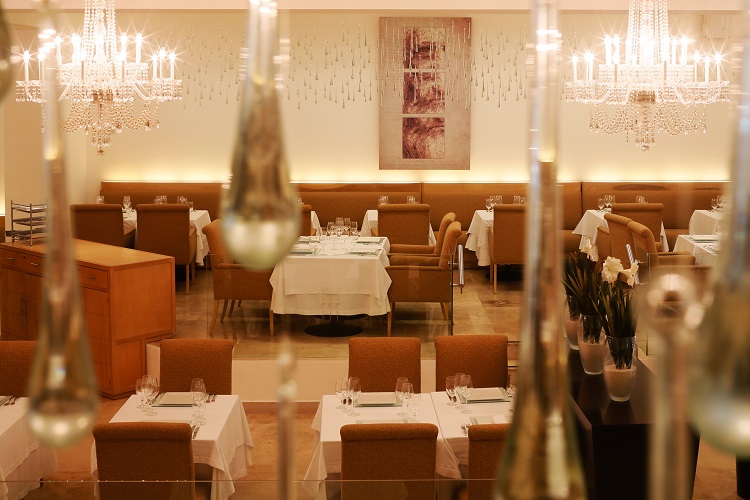 Treat yourself and experience the luxurious all-inclusive Le Blanc Spa Resort today!