5 Must-Visit Caribbean Islands
The Caribbean is a vibrant and cultured region, with a range of beaches, restaurants, resorts, and hotels catered to every type of vacationer. Be sure to add these five amazing islands to your must-see bucket list: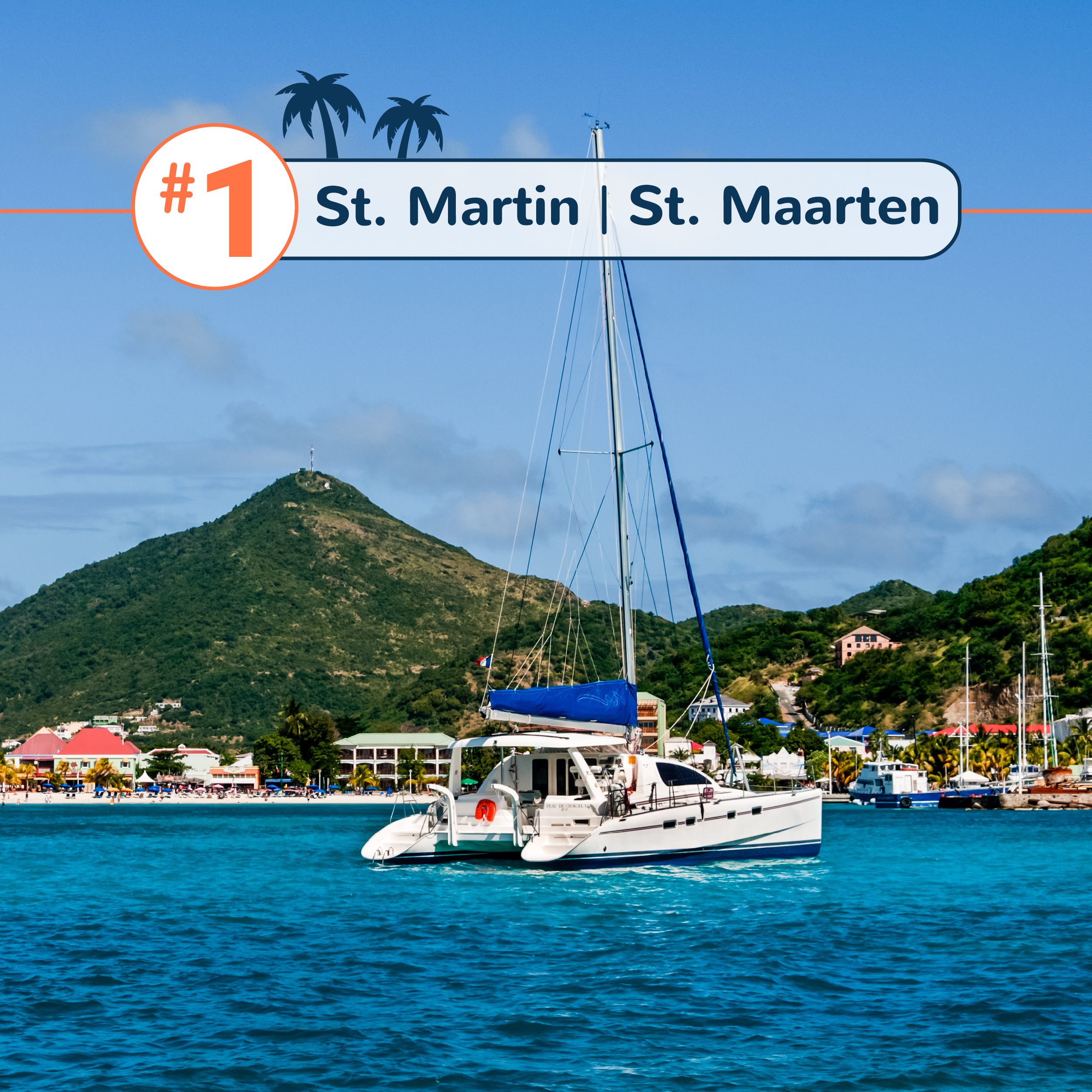 St. Martin
and
St. Maarten
offer a feistier and more vibrant cultural feel than most other Caribbean Islands. Their unique "marriage" of the same 37 square miles, offers a of unique diversity. French and Dutch cultures mesh as variety flourishes on this captivating island; the French side prides itself on fashionable shopping and upper class elegance while the Dutch side is less expensive and has endless entertainment and nightlife!  Embracing both an urban and animated atmosphere, St. Martin and St. Maarten offer the best of both words for travelers of all ages. Water sports and activities are endless and beachside relaxation comes easy when you have 37 awe-inspiring beaches to choose from! Test your luck at one of St. Maarten's casinos or take a walk along one of the beautiful beaches, St. Martin and St. Maarten make for the most perfect getaway.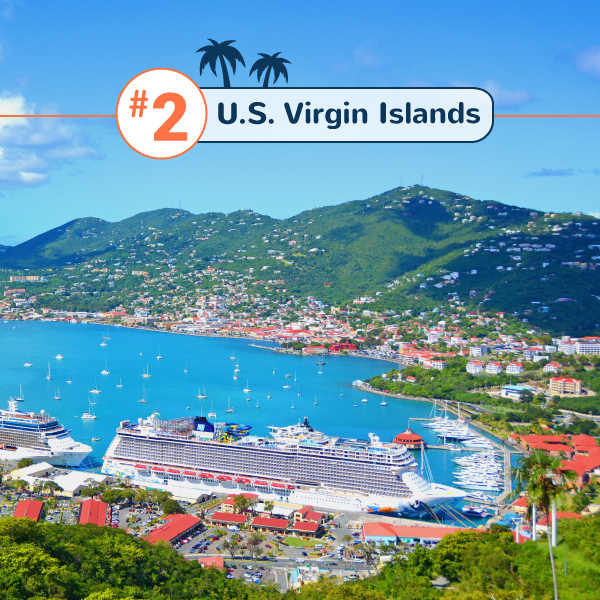 The U.S. Virgin Islands, comprised of
St. Croix
, St. John, and
St. Thomas
, are simply a must-see tropical locale and super convenient, since no passport is required! The laid-back cultural vibe mixed with high-end sophisticated dining make it easy to fall in love on these gorgeous islands which also boast white-sand beaches, crystal clear water, and several gorgeous sunset viewing locations.
St. Thomas is home to Charlotte Amalie, the capital of the U.S. Virgin Islands. This diverse locale offers a lively nightlife and awesome shopping accompanied by secluded coves and quiet picture-perfect spots.
Cultural experiences are also abundant at St. Croix, especially for those who enjoy reggae music. St. Croix is the largest of the islands, spanning 82 square miles. Christiansted is a National Historic Site, entertaining antique attention and architectural quality.
Nature lovers adore the appropriately named Virgin Islands National Park, which covers over half of the island of St. John! With incredible expanses of nature and panoramic views of breathtaking beaches it's easy to enjoy either a family vacation or romantic getaway at St. John.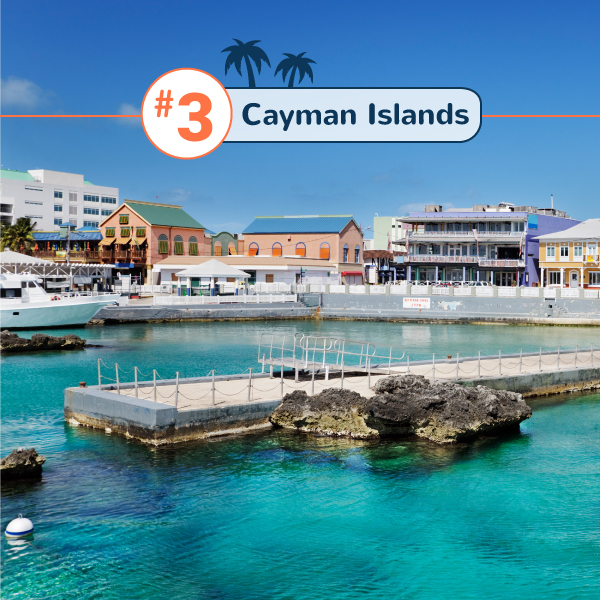 Comprised of three islands in the western Caribbean Sea,
The Cayman Islands
have a distinctively mellow atmosphere with surreal views. Swim with stingrays or dive into the crystal clear water to see several shipwrecks. If you're looking for a more laid-back vacation feel, relax on their seven-mile beach… trust us, you'll never want to leave! Go hiking in the natural island forests and conserved caves that offer views one can only dream of. Adventurers who wish to be completely immersed in the fascinating culture can check out the rich history in their museums, botanical parks, and national trusts.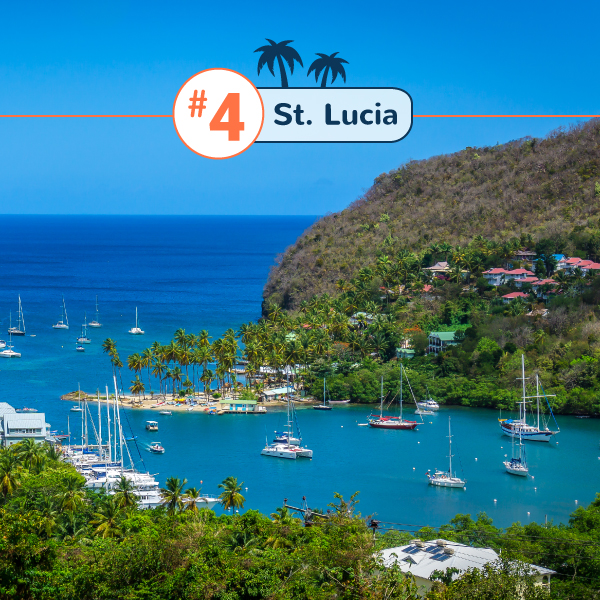 Volcanic beaches, diving sites, and unimaginably-beautiful waterfall views are why we voted
St. Lucia
as a must-visit island. Luxury and glamour dominate St. Lucia, with miles of unspoiled rainforests and of course the breathtaking Piton Mountains. The friendliest of locales and authentic culture offers a truly unique getaway you'll never want to leave. Visitors are treated to some of the finest bars and restaurants in the Caribbean boasting a variety of culinary experiences. Try their traditional Caribbean dishes that incorporate seafood and coconut, or delight in delicious sushi, Italian, and Indian specialties… talk about a taste bud adventure! Explore the island by zip-lining through natural forests, mountain-biking, or horseback riding, and simply admire the natural beauty St. Lucia has to offer.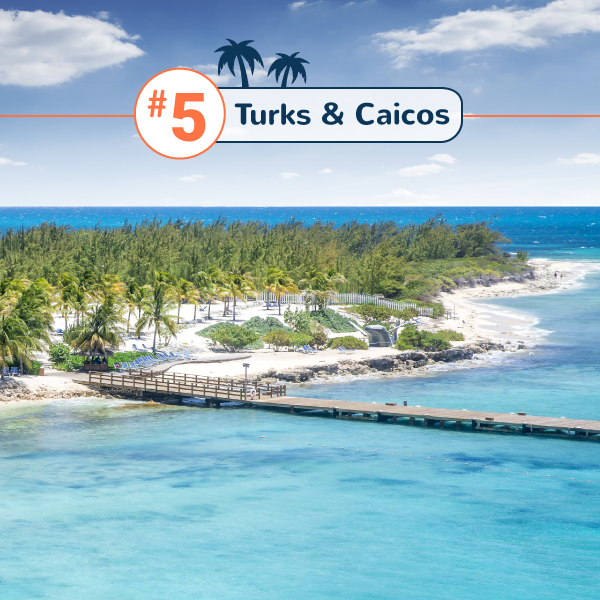 The Caribbean's best-kept secret,
Turks and Caicos
is a dream for recreational enthusiasts who aren't content merely lounging on the beach (although lounging is also a perennially popular tourist activity and also something we highly recommend!). With forty different islands and cays, the diversity of this tropical locale is fascinating. Out of these forty only eight are inhabited, Providenciales or "Provo" is the main tourist island voted "Best Beach" by Conde' Nast magazine and by the World Travel Awards.
Grand Turk is the capital of the Islands of Turks and Caicos. Boasting a variety of historical buildings and a welcoming rustic atmosphere where you're sure to experience genuine island culture.
The stunning barrier reef and range of sea life at the Turks & Caicos ensures a colorful experience for scuba divers and snorkelers alike. Other popular water sports include parasailing, freediving, surfing, and fishing. Each island offers a matchless experience and the only way to fully appreciate Turks and Caicos' natural beauty is to explore each unique area.
Expansive breathtaking beaches, historic landmarks, and exceptional bars… the five Caribbean islands detailed above have it all. Book your vacation today and witness the unforgettable scenery of the Caribbean's finest islands.