Best All Inclusive Scuba Diving Resorts
June 26, 2018
*
by The AIO Team
*
2 Comments
The ocean has so many unique wonders to see, and what better way to catch a glimpse than by scuba diving! Next time you're daydreaming about paradise, consider venturing on an underwater excursion as the perfect addition to your tropical retreat. If you need a little inspiration, we've gathered the best all inclusive scuba diving resorts that will open you up to a whole new world bursting with color:
Allegro Cozumel Resort – Cozumel, Mexico
Jewel Paradise Cove Beach Resort & Spa – Runaway Bay, Jamaica
Couples Negril – Negril, Jamaica
Grotto Bay Beach Resort – Bermuda
Wyndham Reef Resort – Grand Cayman, Cayman Islands
Sandals Royal Bahamian – Nassau, Bahamas
Ready to jet off on your tropical getaway? Search through hundreds of discounted all inclusive packages and SAVE BIG at All Inclusive Outlet >>
More on the best all inclusive scuba diving resorts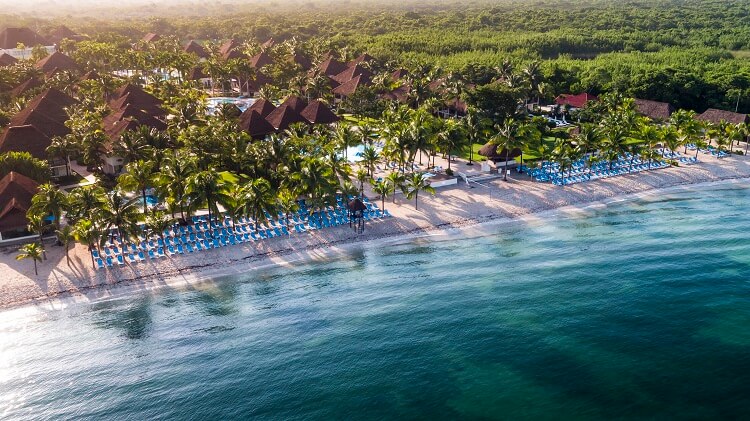 The all inclusive Ultimate Dive Experience at Allegro Cozumel Resort takes you on a one-of-a-kind journey you're not going to get anywhere else! As a Premium Ultimate Dive Experience guest, you'll gain access to a privileged onsite location with high-quality accommodations, an exclusive pool area, private reception area, and a la carte dining. You'll also be given one tank per day, but remember that you must hold a PADI or equivalent certificate; otherwise, training must be done onsite at an additional cost.
One you're ready to hit the water, you'll be able to choose from an array of dive sites including The Mesoamerican Barrier Reef, San Francisco Reef, Santa Rosa Wall, La Francesa Reef, Dalilia Point, Colombia Shallows, Punta Sur, and Maracaibo. Different types of coral along with marine life such as turtles, fish, and sharks are some of the treasures you'll find as you visit their home under the sea. Whether you feel safer only going 15 feet below the surface or would rather venture further down, these locations will make your eyes pop!
Book and SAVE on your vacation: Allegro Cozumel Resort packages are available at All Inclusive Outlet.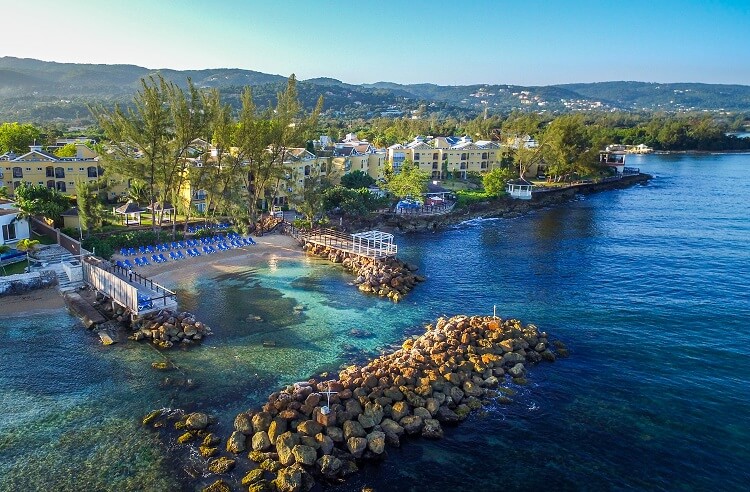 The adults-only Jewel Paradise Cove Beach Resort & Spa in Jamaica offers a diver's playground full of beautiful ocean creatures and species. First-time or non-certified divers must take the Discover Scuba course, and open water certifications are available for those looking to become certified.
You can take your pick from almost 20 sites that range anywhere from around 20 feet deep to over 100 feet deep! It may be recommended that you stick to a location that's more suitable to your experience level, but whether you're a beginner or an expert, you'll have a wonderful time taking in your underwater surroundings. Depending on which site you explore, you may even get to see a ship wreck, plane wreck, or an old Spanish anchor!
Book and SAVE on your vacation: Jewel Paradise Cove Beach Resort & Spa packages are available at All Inclusive Outlet.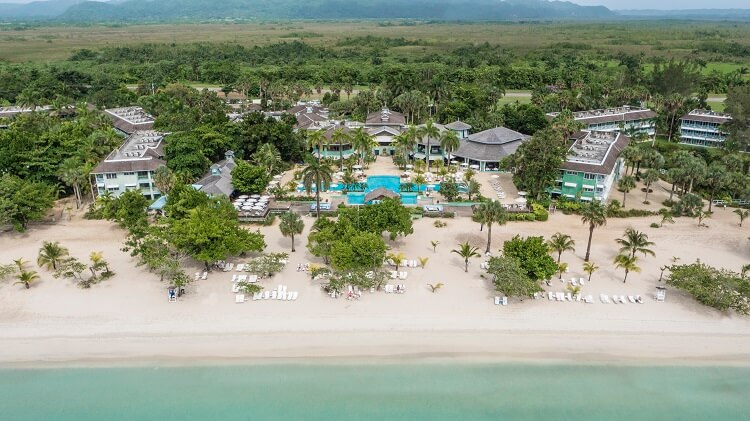 Experience another side of Jamaica when you go scuba diving during your stay at Couples Negril! Daytime and nighttime dives are available so you can witness the world below from completely different perspectives. You'll marvel at the distinct features of Shark Reef, Coral Garden, and Fantasy Reef as you pass by charismatic sea life such as nurse sharks, sting rays, and dolphins!
If you're certified, the resort offers a deep dive in the morning and a shallow dive in the afternoon while night dives come at an additional cost of $50. Certified PADI divers get one free dive per day, and a complimentary Resort Course, offered Monday through Friday, and one introductory dive are available to all non-certified divers. Couples Negril is also a 5-star PADI Certified National Geographic Dive Center in the Caribbean so you're guaranteed to receive exceptional service and a memorable time!
Book and SAVE on your vacation: Couples Negril packages are available at All Inclusive Outlet.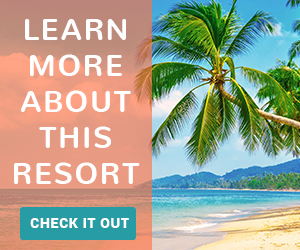 RELATED: 5 Activities to Make Your All Inclusive Vacation Unforgettable!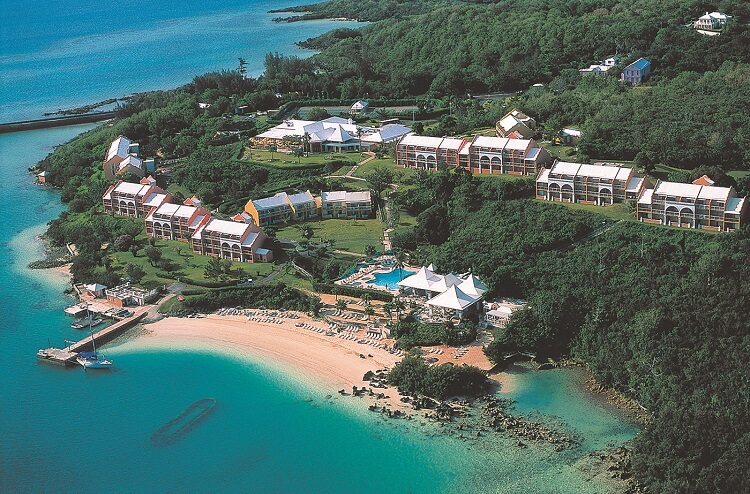 While the dive experience at Grotto Bay Beach Resort in Bermuda is seasonal (April to September), it's worth the adventure if you book your beach vacation during this time! Explorers will have the opportunity to see a number of wrecks that date as far back as the 1600s. Along with these sites you can also observe a colorful community as you swim among striking reefs with fellow your divers!
Non-certified divers can learn diving basics before heading out to a shallow reef site to discover what lives below those bright blue waters. For those who are certified, you can take one of the offered specialty courses that will help you become an even better diver and work towards the status of Master Scuba Diver!
Book and SAVE on your vacation: Grotto Bay Beach Resort packages are available at All Inclusive Outlet.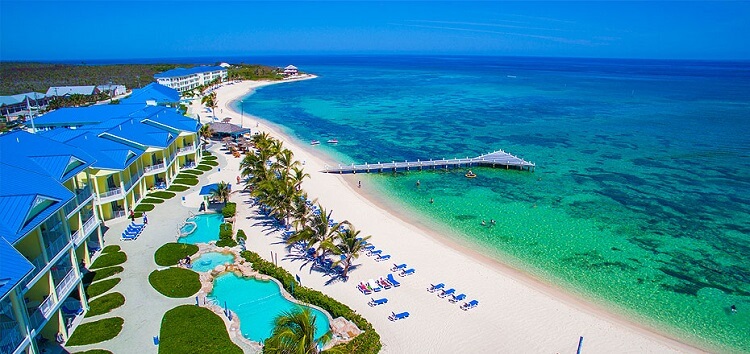 When you stay at Wyndham Reef Resort in the Cayman Islands, you'll have access to world-renowned scuba diving sites! Snapper Hole takes you through tunnels, chutes, and swim-throughs while fish, sharks, and snappers pass by! You'll also find an old coral-covered anchor from the 300-foot tanker Methusalem. The U.S.S. Kittiwake is a large submarine rescue vessel that divers can explore and see what animals have made it their new refuge. In addition to the many accessible sites, calm waters with warm temperatures will make your scuba outings that much more enjoyable!
PADI instructor-taught courses are available through Ocean Frontiers Diving Adventures for both new and seasoned divers alike. Daily trips depart once in the morning and once in the afternoon so guests are guaranteed the chance for once-in-a-lifetime encounters with the sea!
Book and SAVE on your vacation: Wyndham Reef Resort packages are available at All Inclusive Outlet.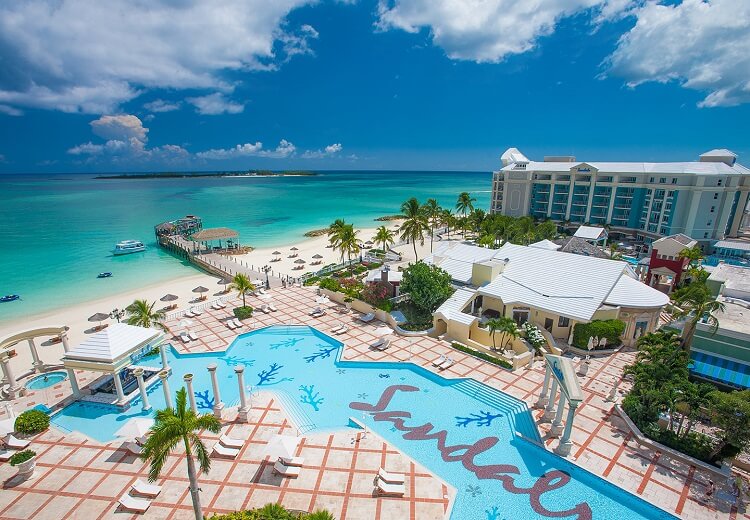 Those crystal-clear blue waters are calling your name and what better way to answer than by scuba diving in the Bahamas! The dive program at Sandals Royal Bahamian will go beyond any of your expectations as you gear up to swim with the fish. New divers can take a resort course for a $100 fee so they don't miss out on the breathtaking scenery to discover beneath the ocean's surface. As a certified diver, you're allowed two dives per day with one tank or you can go once a day with two tanks. There's even the option to become certified before your trip if you aren't already. That way you can literally dive right in to your aquatic excursion as soon as you arrive to the resort!
At Sandals Royal Bahamian, you'll have the luxury of choosing from over 20 remarkable sites to explore! Beginners can try out their new skills, but going no more than 60 feet down, as they enjoy the LCT wreck (a landing craft), Hollywood Bowl, the Willaurie wreck, and more. Some of these spots have even been used in the past as film locations for movies! For those at a more advanced level, take to the depths where remarkable sites like the Shipyard, Tunnel Wall, and Steel Forest will leave you amazed. Trust us, you don't want to pass up this opportunity.
Book and SAVE on your vacation: Sandals Royal Bahamian packages are available at All Inclusive Outlet.
Let's recap the best all inclusive scuba diving resorts
There's nothing quite like the experience you'll have when you go scuba diving in Caribbean waters. Make sure to include a diving excursion when you visit All Inclusive Outlet and choose the discounted vacation package that's best for you!