Best Florida Vacation Resorts 2020
Beach vacations aren't complete without sunshine, and what better place to enjoy endless fun in the sun than the sunshine state itself; Florida! The best Florida vacation resorts can be found all throughout the state, from the southernmost tip of Key West to the up-and-coming metropolis of Tampa Bay. And let's not forget about Miami, the hot spot travelers crave when in the mood for lively nightlife and entertainment right on the beach. Your affordable Florida vacation awaits!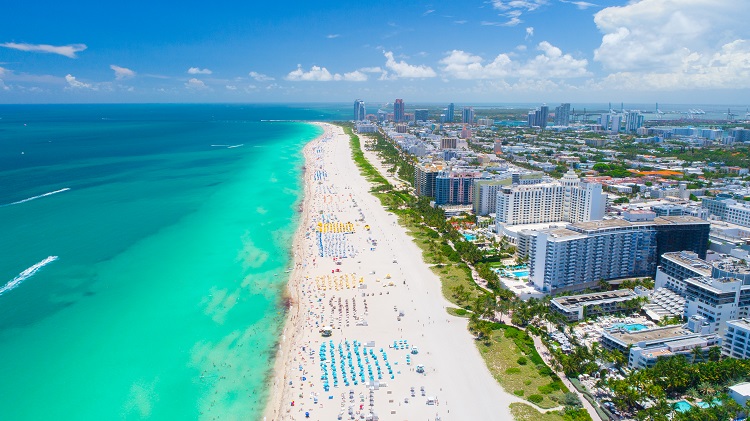 So, where are the best Florida vacation resorts located?
Miami
Fort Myers
Tampa
Fort Lauderdale
Key West
Ready to book your next escape? Browse our discounted all inclusive vacation packages and save big today >>
Rounding up the best Florida vacation resorts of 2020:
Miami – Fontainebleau Miami Beach
Located on the oceanfront of Collins Avenue in Millionaires row, this resort is known for its historic and architectural significance. Guests will immediately be impressed by the two chic nightclubs, signature restaurants, two-story spa and an endless infinity pool. Not to mention the luxury suites that feature a sophisticated design, and incredible views of the Atlantic Ocean. This resort is family friendly as it allows endless fun and relaxation for all as the kids can be entertained in the kids club. This resort is perfect for both family fun and romantic getaways!
Book your stay at Fontainebleau Miami Beach >>
Fort Myers – Pink Shell Beach Resort & Marina
This luxurious property spans over 12-acres and serves up amazing accommodations, incredible views and plenty of fun and relaxation for all. Discover Fort Meyers from a different perspective as you take to the ocean by paddle boarding, sailing, or even giving the exciting WaveRunner a try! There are plenty of indulgences to discover at the Aquagene Spa such as, aromatherapy, massages, facials, body wraps and much more. Plus it is necessary to spend a few days by the pool and dining at a few the delicious restaurants onsite.
Book your stay at Pink Shell Beach Resort & Marina >>
Tampa – Hyatt Regency Clearwater Beach Resort and Spa
Hyatt Regency Clearwater Beach Resort and Spa features resident-like accommodations amongst an idyllic location. This sophisticated resort offers oversized rooms with ocean views, gourmet dining, an incredible spa, three pools, and it is just steps away from the beach. There is plenty to do around town that will keep the whole family entertained. Guests can enjoy parasailing, windsurfing, Sand Key Park and the Clearwater Marine Aquarium.
Book your stay at Hyatt Regency Clearwater Beach Resort and Spa >>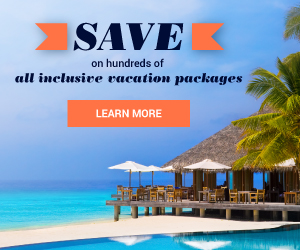 RELATED: Caribbean Islands That Are Closer than You Think
Fort Lauderdale – Margaritaville Hollywood Beach Resort
Just as it was inspired by the lyrics of Jimmy Buffet, guests can expect to have a one-of-a-kind experience here focused on entertainment and fun. This island inspired paradise can be tailor-made to the perfect vacation for you. Enjoy delicious steaks paired with wine for dinner, frozen cocktails under an umbrella on the beach, and even exciting water sports like body surfing and paddle boarding on the beach!
Book your stay at Margaritaville Hollywood Beach Resort >>
Key West – Ocean Key Resort
With each guest room overlooking the Gulf of Mexico, guests are given the true Key West experience from the moment they arrive. All of the guest rooms are designed with ultimate relaxation in mind, featuring a private balcony, and local art. Guests are encouraged to spend their days soaking up the rays by the pool with a cocktail in hand, in the spa, exploring local art and museums nearby, or enjoying a gourmet meal at one of the many restaurants on the resort.
Book your stay at Ocean Key Resort >>
Let's recap the best Florida vacation resorts of 2020
Paradise is closer than you think when you book a Florida vacation with All Inclusive Outlet. These Florida beach resorts have so much to offer to satisfy all types of travelers, from those wanting to party all night to those looking for a tranquil respite from their busy lives. The sunshine state has it all! The only question is… which location are you going to book first?!
Browse the best Florida vacation deals at AllInclusiveOutlet.com today! >>