Curaçao: The Caribbean's Best-Kept Secret
Curaçao, a small Dutch island known for its expansive coral reefs and stunning beaches, is the southern Caribbean's ultimate hidden gem. Gorgeous architecture and beaches tucked into coves sets this island apart, as does its welcoming atmosphere and melting pot community. For your next perfect getaway we suggest you combine the white-sand and tropical sunshine of a typical Caribbean vacation with a taste of true cultural immersion in one of the region's best-kept secrets.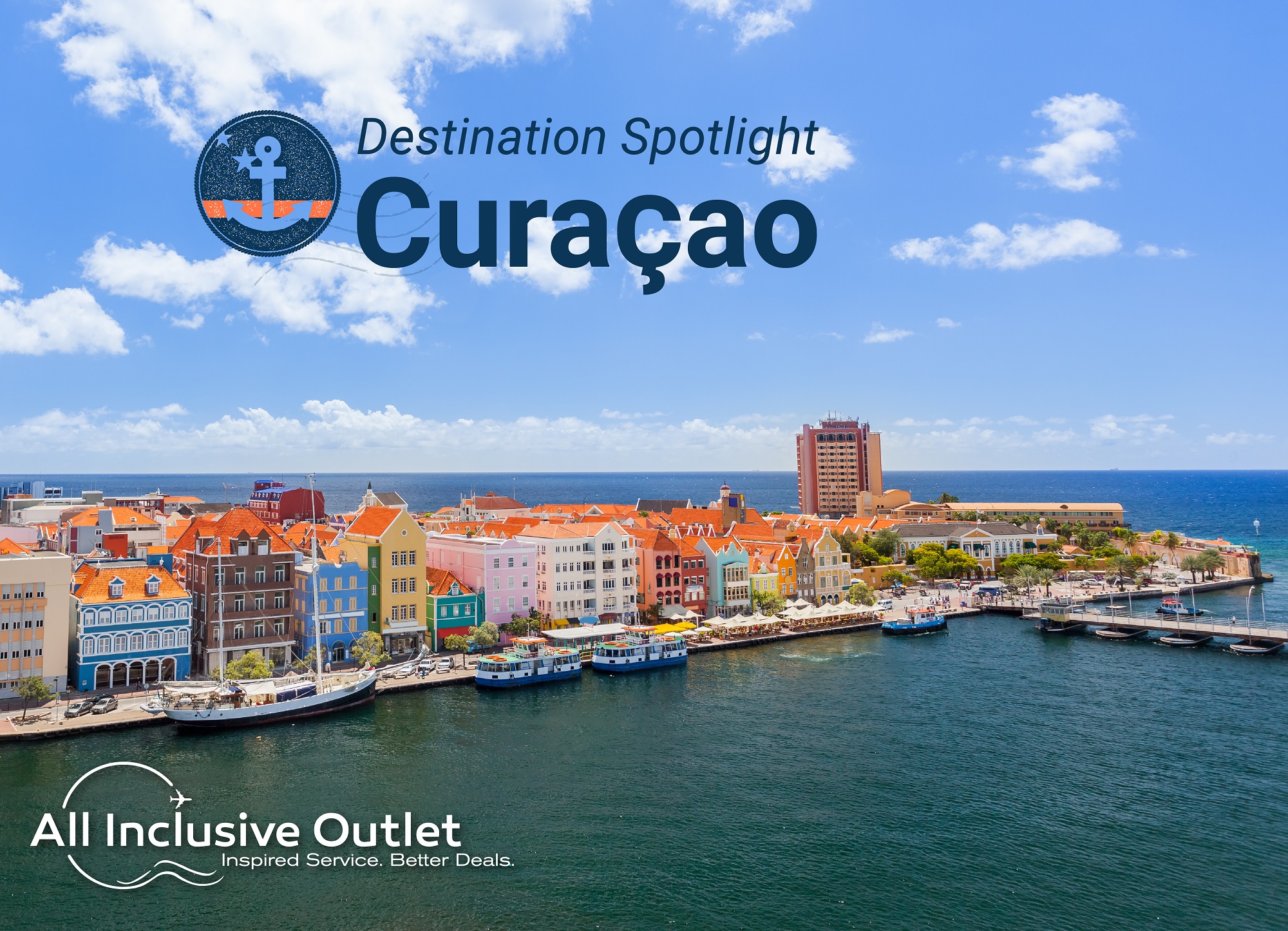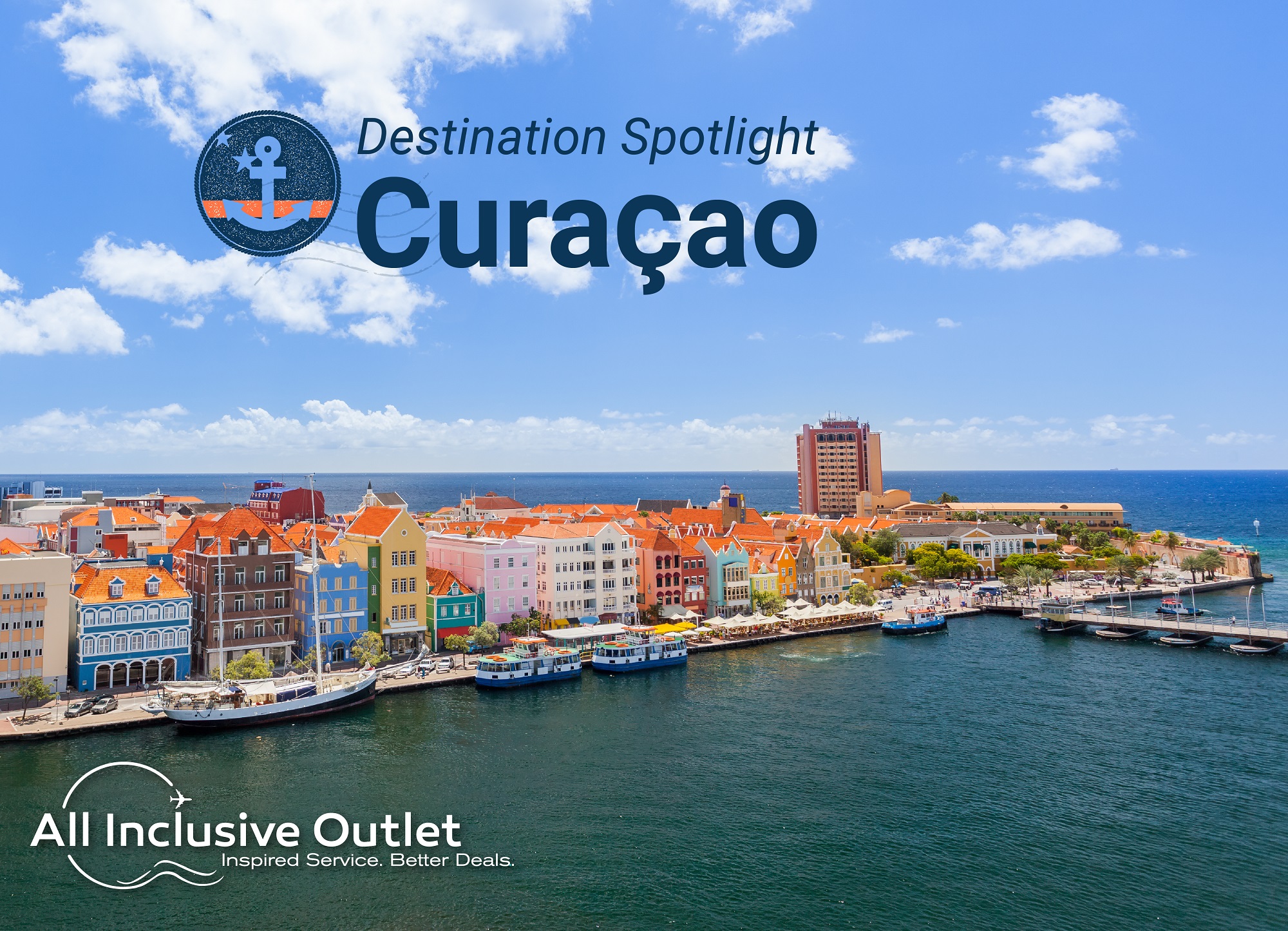 About Curaçao
Originally home to the native Arawak people, Curaçao was discovered by the Spanish during a 1499 expedition. Dutch explorers eventually took over, and today, the island remains a constituent country of the Netherlands. Curaçao became better known as the Caribbean's melting pot in the 1920s and 1930s, when an influx of immigrants arrived. Today, the island has a healthy tourism industry, but its economy also emphasizes financial services, oil refining, and international trade.
Things To Do in Curacao
Curaçao boasts plenty of beaches, pools, and other activities that Caribbean tourists look forward to, but it's also home to a variety of unique cultural attractions. Stunning architecture is abundant throughout the island, with top attractions including the Mikve Israel-Emanuel Synagogue and the Church of Sint Willibrordus. The Shete Boka National Park is a memorable attraction for locals and vacationers alike, with underground caves and shooting geysers, the adventures abundant. Golfing opportunities are ample, with Curaçao Golf and Squash Club and the Blue Bay Resort Curaçao known for their exceptional courses.

Curaçao All-Inclusive Resorts
Curacao all-inclusive resorts are notoriously cozy, yet also quite luxurious. Below are a few of the island's top all-inclusive resorts:
Sunscape Curaçao Resort, Spa & Casino
Unlimited fun is the priority at Sunscape Curaçao Resort, Spa & Casino, where fun-and-games are encouraged, no matter your age. Kids enjoy a variety of recreational activities, while older visitors spend their much of their time at one of the island's largest and most glamorous casinos.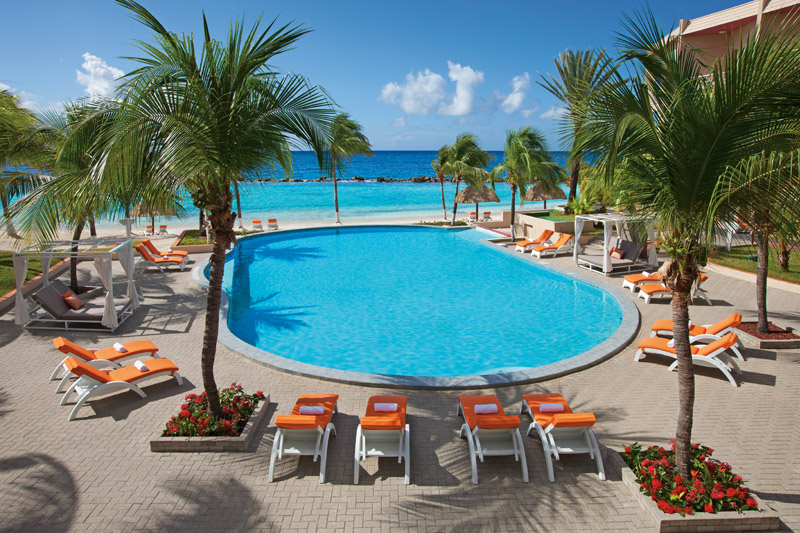 Hilton Curaçao
The Hilton Curaçao is the ultimate destination for beachside relaxation. Its two white-sand beaches are expansive and perfect for lounging. The hotel also has a huge pool complex and extensive space for meetings, conferences, weddings, and more!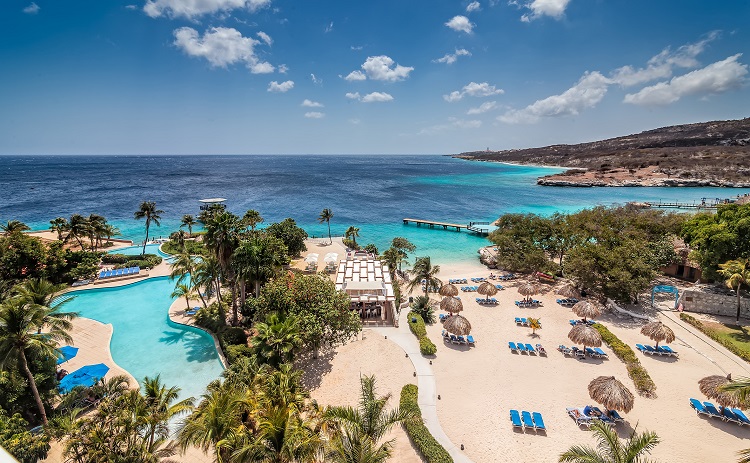 Renaissance Curaçao Resort & Casino
A lovely Caribbean hotel, Renaissance Curaçao Resort & Casino, offers comfortable rooms (with plush bedding) and breathtaking views of the island. Conveniently located close to several local attractions, this resort is perfect for the more adventurous tourists. With five restaurants, offering everything from prime cuts of steak, your taste buds are sure to be wowed! Between the Carnaval Casino, fitness center, and infinity pool the Dutch Caribbean vacation lifestyle is easily unforgettable.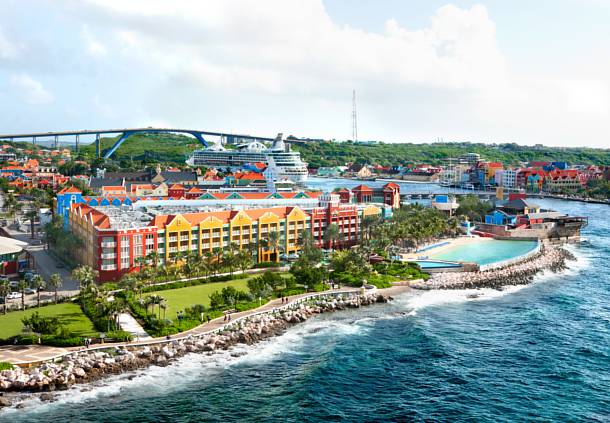 So, grab your bathing suit and set out snorkeling off the secluded and calm shores of this dreamlike Caribbean island.  Curaçao's intimate, sugar-white sand beaches make for a perfect tropical getaway.