Healthy Choices at Couples Resorts
While all inclusive resorts provide the perfect mood for relaxation and pampering, you can also break a sweat to look and feel your best while on vacation. At each of the four Couples Resorts in Jamaica, you can combine relaxation and beauty sleep with fun activities in breathtaking settings. Plus, the adults-only ambiance means that you and your partner can enjoy activities at a leisurely and romantic pace. From scenic tennis to yoga classes in the sand, Couples Resorts has the best amenities for feeling the burn in luxurious style!
It Starts With a Drink…
Relaxing by the pool with a margarita in hand can be refreshing and relaxing, but sometimes more natural drinks hit the spot even more! At Couples Resorts, there are beachside bars featuring an assortment of fresh juices, smoothies, and other local treats made from the finest Jamaican fruits. Get a taste of paradise with blended juices by the beach, in true Jamaican style!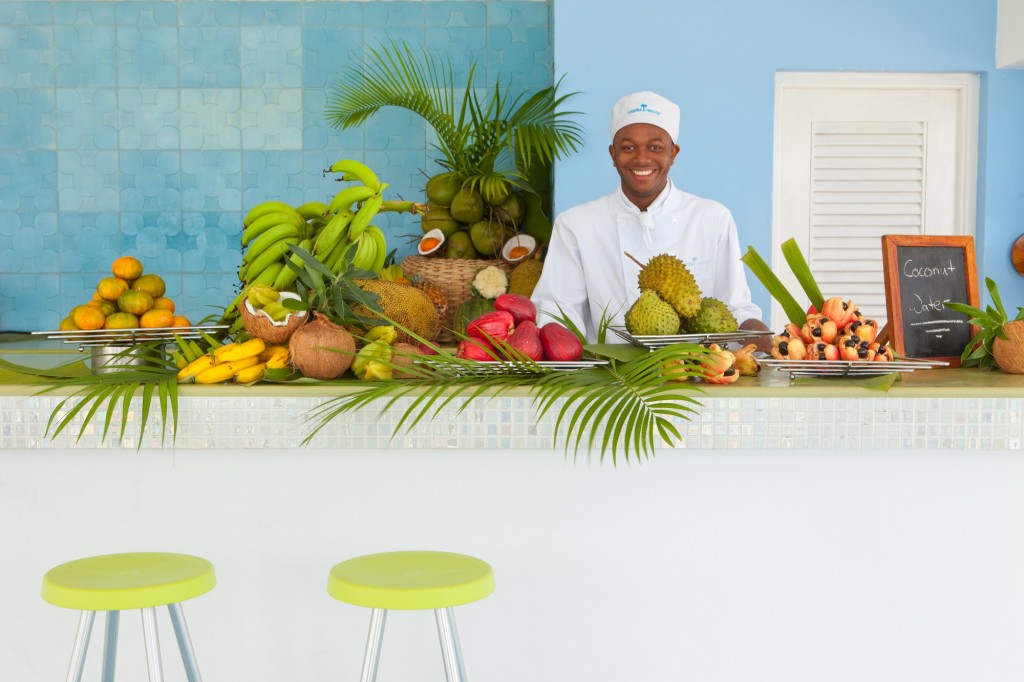 When it gets time to eat, Couples Resorts offers a wide variety of locally sourced meals that cater to every taste. This ranges from freshly caught and lightly cooked fish to fruits the size of your hand. When ordering seafood everything is cooked to order, and nothing's better than trying some of the island spices as an exotic seasoning! At the Veggie Bar, explore smoothies along with unique salads, veggie dips, and other natural delicacies. For breakfast, try a mushroom omelet, and at night, change things up with a light yet rich tasting Mediterranean meal. With classic Jamaican dishes plus international offerings, Couples Resorts has everything you need to healthily satisfy your hunger at all hours!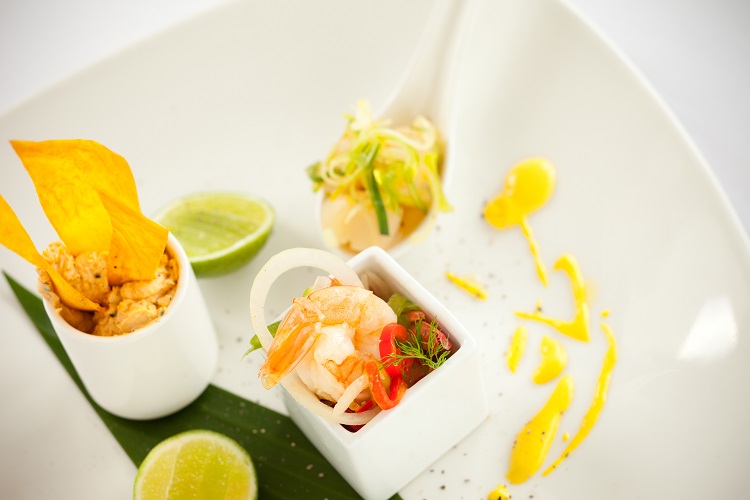 Four Luxurious Resorts
For a truly customizable experience, Couples offers four unique adults-only resorts on the island including: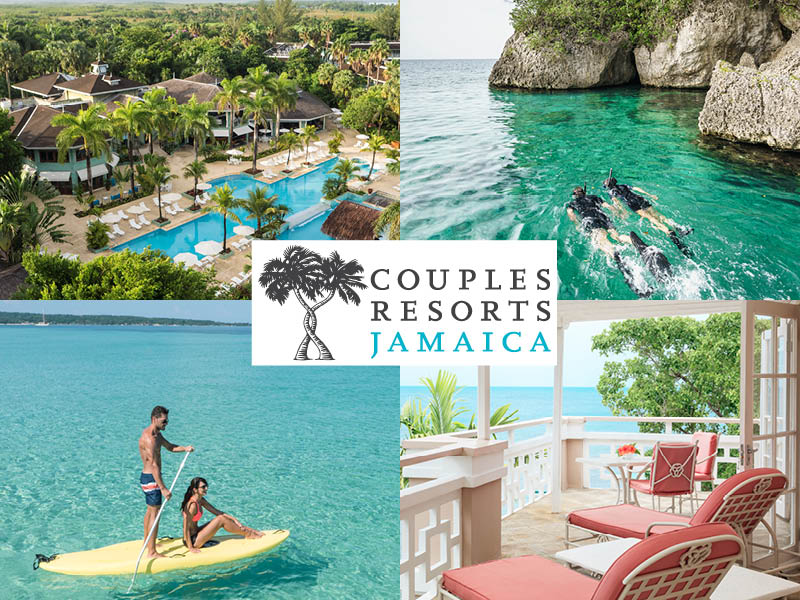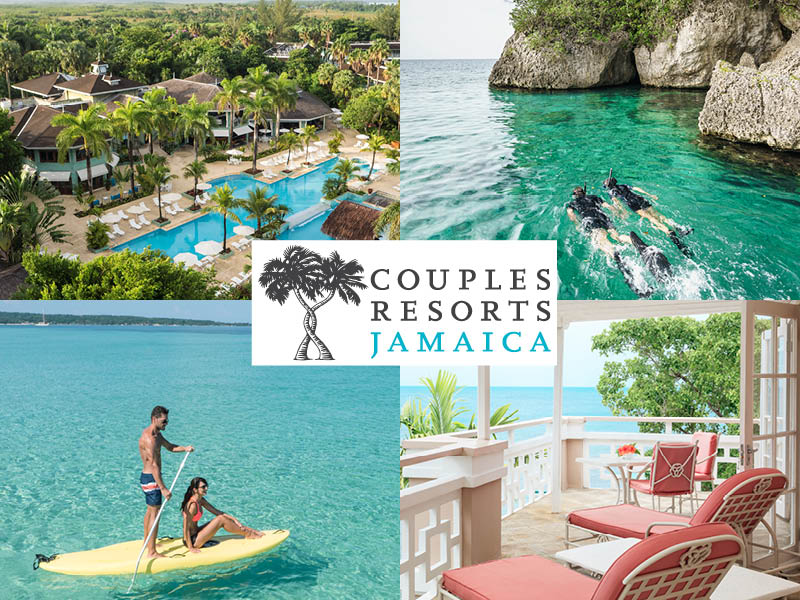 While each resort has its own unique design, views, and features, all of them have the same inclusive package that combines luxury with an active lifestyle.
Exhilarating Activities
Feel the rhythm and enjoy the sound of steel drums while basking in the sunset on the beach, or take reggae and salsa dancing classes to learn from the best. Once you've let loose, enjoy a bonfire and gaze at the stars with your loved one. While dancing may seem easy, it's actually one of the most enjoyable and beneficial ways to stay in shape! Try yoga for a youthful boost or take basket weaving classes together for an incredible souvenir. If you're feeling adventurous, go water skiing for a heart racing good time amidst the best views around. If more traditional sports are your thing, tee off at one of the nearby golf courses, catch a glimpse of Jamaica's exotic aqua life with snorkeling classes, or dive right into it with Couples' certified scuba diving program. To dry off, head into one of the saunas or gyms with free weights, medicine balls, and aerobic machines. Afterwards, enjoy a scented massage or get pampered with numerous spa services at your fingertips.
At Couples Resorts, you'll have equal time for energizing play and blissful rest, and nothing makes this combination better than the backdrop of beautiful Jamaica!
To learn more about Couples Resorts check out our blogs!