Destination Spotlight: Cancun
Nestled in Mexico's Yucatan Peninsula, Cancun is a world-renowned destination that has the perfect combination of stunningly serene nature and high-energy nightlife. With multiple all-inclusive resorts featuring unique themes like body wellness, family adventures, and adults-only offerings, you can customize your stay to include everything you desire. With so many activities and nearby adventures, nothing matches Cancun's turquoise water, soft sand beaches, and awe-inspiring Mayan history!
Welcome to Cancun
Cancun features wonderful tropical weather making it one of the top Caribbean destinations today. While Spanish is the official language, Cancun thrives off of its vast tourism industry so the staff at many hotels and stores have no problem speaking fluent English and other major languages. The coasts are predominately full of resorts which mean that each resort's beach area is likely reserved for their guests only. This makes your beach your own little slice of paradise, and you will always have enough space for maximum comfort!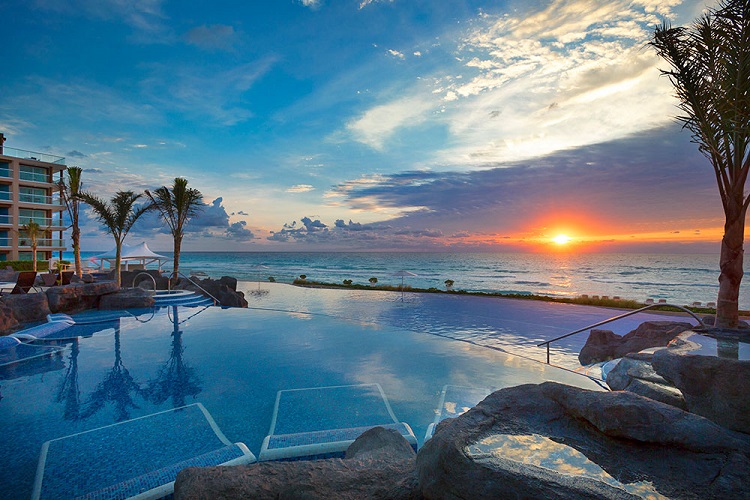 Your all-inclusive resort will have a number of activities like kayaking,  sailing, snorkeling, and scuba diving. From most of the beaches you can go snorkeling and visit many turtles and colorful fish!  Want a little more wildlife adventure? Take a guided excursion to visit the rare whale sharks up close. Cancun's reef is the second largest in the world, and there are endless breathtaking views that you can see by snorkeling or diving. Once you've dried off, enjoy an onsite spa and try out ancient Mayan treatments including full-body chocolate scrubs and unique massages.
The Jungles and Ruins of Cancun
Cancun's jungles are ancient and meticulously preserved, and deep within the lush and vibrant flora, you will find ancient Mayan sites that must be seen to be believed. Go on a guided tour provided by your resort or explore the jungle at your own pace. El Ray is a magnificent set of nearby ruins, and the Cliffside ruins on Tulum make for a remarkable view of the Caribbean. Some archeological sites are day trips themselves, and some require more hiking than others to reach the destination. Check with your resort to see which excursion is right for you, and they will help prepare an outing that fits your goals and interests!
Nightlife unlike Anywhere Else
Cancun's nightlife is simply beyond compare. It's an experience that won't soon be forgotten, and you will wake up eager to enjoy it again! Head into town to hop around the eclectic and neon-tinged clubs, and if you're nearby, Parque de las Palapas is a wonderful meeting ground for locals and tourists alike. Here, you can listen to music, dance, and feel the energy as the stars shine above the brightly lit center.
Cancun is a destination with something magical for everyone.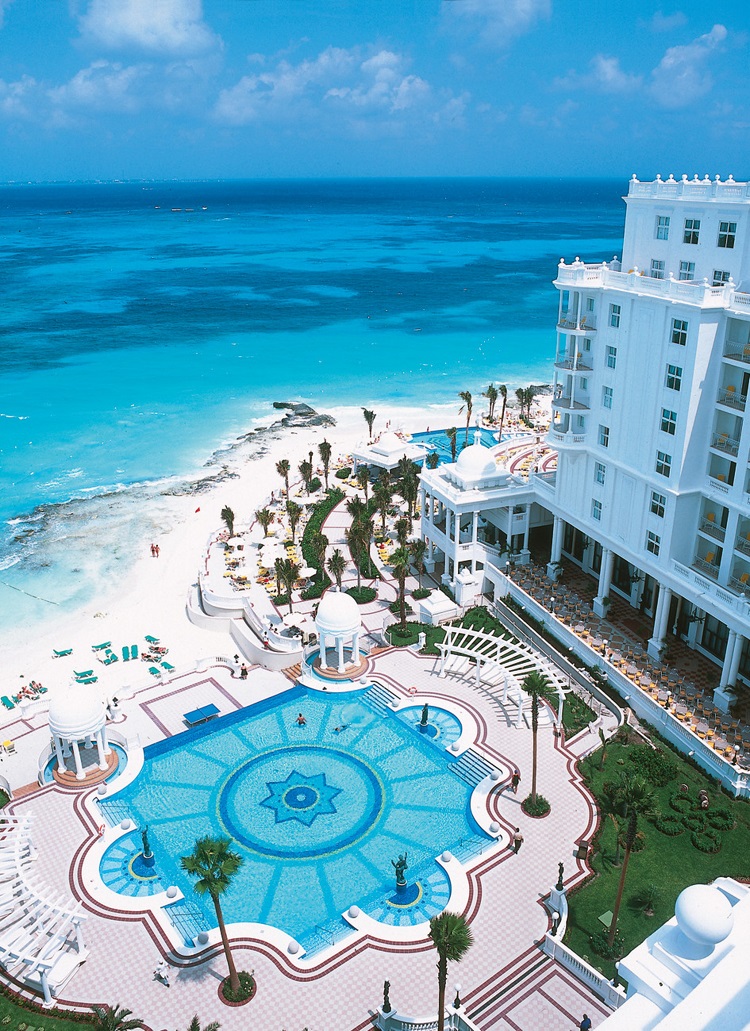 Partiers have amazing nightlife at their fingertips, and those looking to relax have everything from world-class spas to pristine beaches and more. Grab your swimsuit and experience an all-inclusive resort in Cancun!