Featured Resort of the Week: Dreams Riviera Cancun Resort & Spa
Luxury for the entire family is available at Dreams Riviera Cancun Resort & Spa. This all-inclusive, family-friendly resort is known for its natural beauty and exemplary service. Marvel at the white sand, crystal clear water, and lush gardens that surround the resort. You'll be so transfixed by the stunning scenery, you won't want to leave!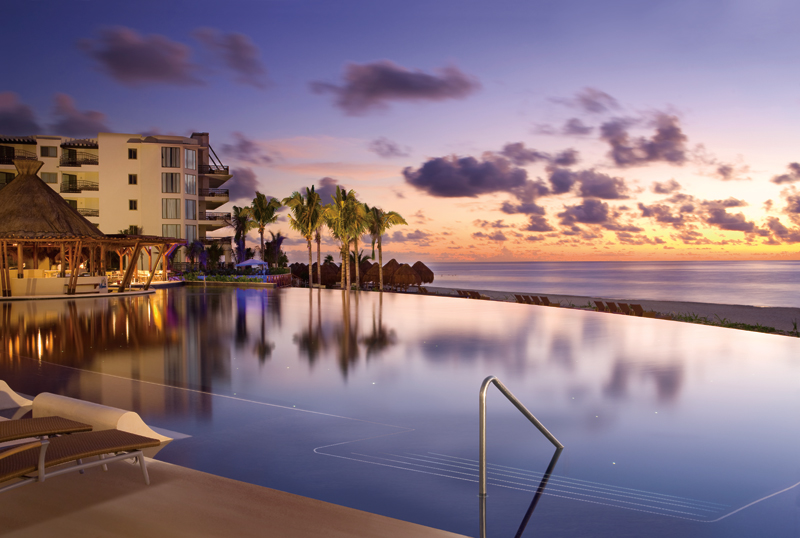 Beaches, Pools, and Activities
Whether your idea of a perfect afternoon by the water involves tanning or taking a dip, you're sure to love have a blast at Dreams Riviera Cancun Resort & Spa. This luxurious expanse features two heated pools as well as two whirlpools! For a different take on relaxation, check out the resort's private stretch of beach, where you can indulge in an afternoon nap or join your new friends for a little friendly competition (on the beach volleyball court). Partake in Spanish lessons, cooking lessons, billiards, or even biking; the entertainment is nearly endless at Dreams Riviera Cancun Resort & Spa!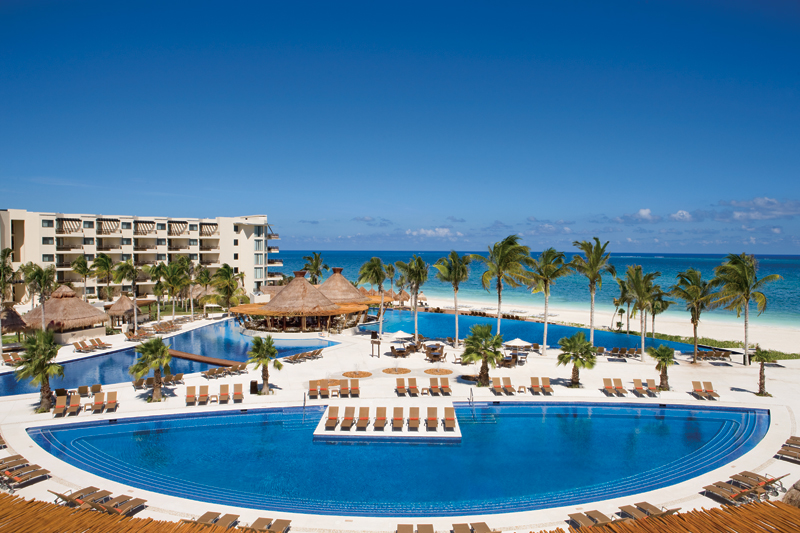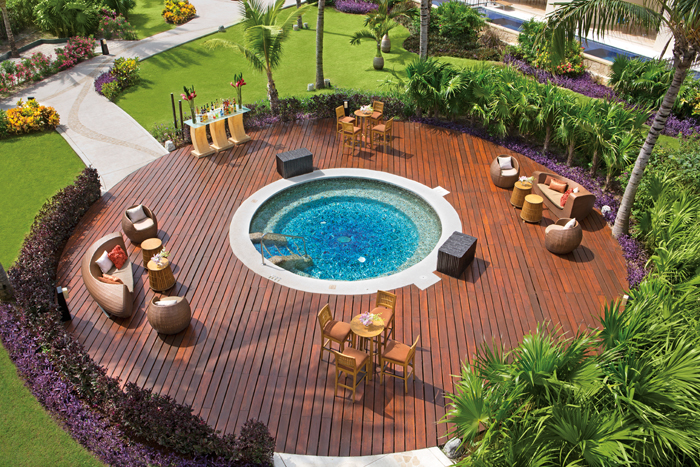 Accommodations
Dreams Riviera Cancun Resort & Spa offers a range of options, designed to please a variety of travelers. All accommodations are carefully designed to be every bit as beautiful as the resort's outside scenery. Many include Jacuzzis and mini bars, and some have private dining areas with kitchenettes! No matter which room or suite you choose, you'll enjoy attentive service and true all-inclusive pampering.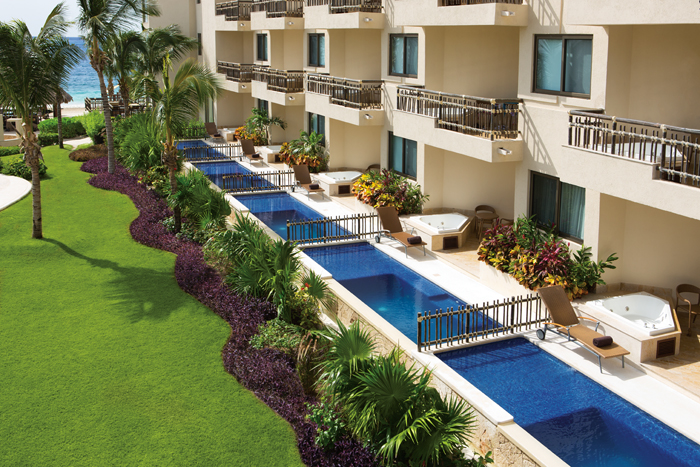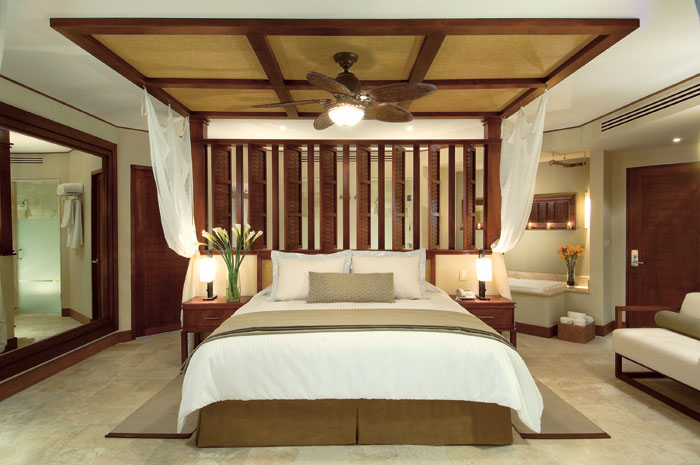 Restaurants and Bars
Gourmet dining is a quintessential aspect of all-inclusive vacation packages. Every palate will be satisfied at Dreams Riviera Cancun Resort & Spa, which offers cuisine capable of pleasing adventurous types and selective eaters alike. Check out the local catch(es) at Oceana, which serves a variety of grilled seafood specialties. Adult vacationers can get away from the kids for a bit at the adults-only Bordeaux, which offers the finest French cuisine in the Riviera Maya area. As you can imagine, vacationers of all ages adore this all-inclusive resort's endless international buffet!
Sample the world's finest liquors at the Dreams Riviera Cancun Resort & Spa's many bars, which offer unlimited top-shelf selections. Watch the big game at Desires, a popular sports bar that also includes a music lounge. Located in the lobby, The Rendezvous is the perfect place to chat with your new resort friends. Not ready to leave the pool? Grab your favorite drink at Manatees, an exclusive swim-up pool bar.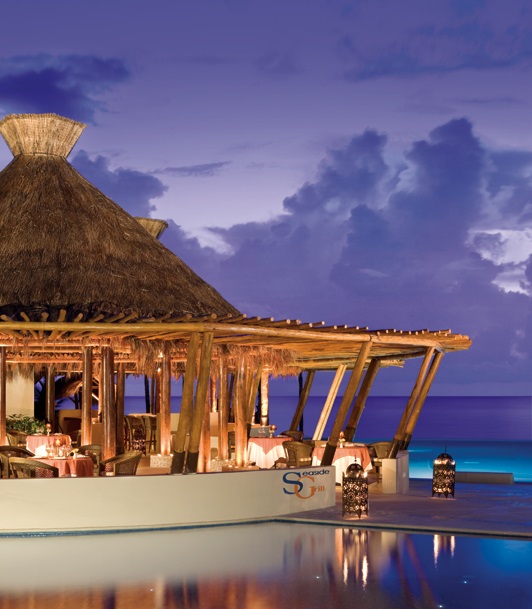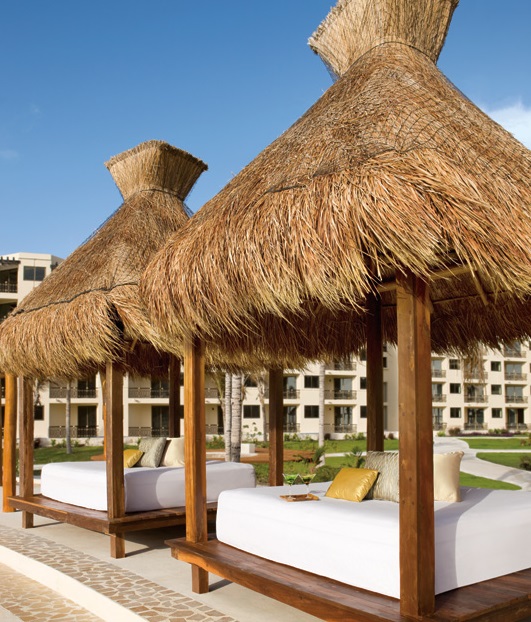 Bring your kids, your significant other, or your friends to Dreams Riviera Cancun Resort & Spa and experience first-class life in Riviera Maya. From drinks to gourmet cuisine to beachside relaxation, you will consistently be impressed by the luxurious atmosphere and the comfortable accommodations.