Featured Resort of the Week: El Dorado Seaside Suites
Located in beautiful Riviera Maya, El Dorado Seaside Suites has been called one of the most romantic resorts in the world by Forbes magazine (among others), and it's easy to see why! The resort is situated on the idyllic Kantenah Bay and combines this serene tropical setting with modern architecture and decor. At this adults-only all inclusive resort, you will enjoy everything from intimate dinners on the beach, to luxurious amenities… and all of the outdoor activities and excursions you desire!
Modern and Romantic Rooms
The resort boasts nearly 200 rooms designed in a simple modernist style that brings out the beauty of its outside surroundings. The accommodations are created with comfort in mind, and this is brought out by the light colors, warm decorations, and of course, inclusion of useful amenities. The Ocean Front Infinity Pool and Jacuzzi Suite feature an extra-large master bedroom, smart TV, dining table, stylish circular sofa, and even an indoor Jacuzzi. Outside, the balcony extends with an Infinity Pool overlooking the magnificent Caribbean Sea. The next room up features all of the previous amenities along with swim-up access to the room from the main pool. This allows you to leisurely swim into the main area and enjoy the perks of swim-up bars, nearby grills, and scenic views of the great bay.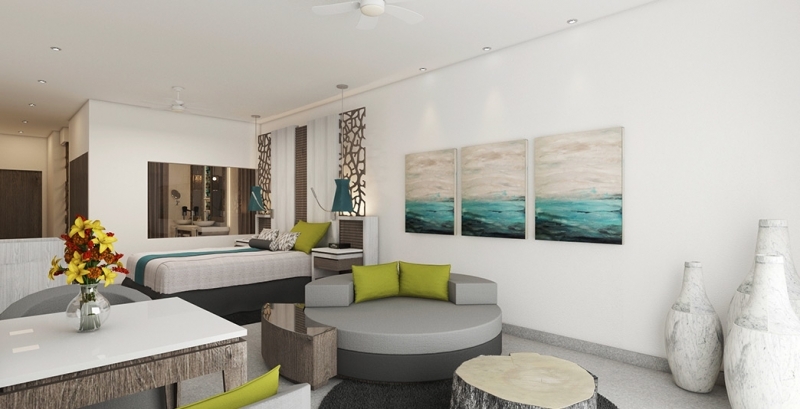 Gourmet All Inclusive Activities, Excursions, and Spas
El Dorado Seaside Suites features the immensely acclaimed Gourmet Inclusive package that makes you feel like royalty. Along with 24 hour room service, concierge, and fine spirits and juices, you're welcomed to partake in a wide array of activities and localized excursions. Enjoy water sports, hiking, or test your endurance at the fully equipped gym.
The main feature of this resort is its focus on couples' activities that ignite passion and inspire closeness. The onsite spa has been recognized as one of the best in Mexico, and it combines traditional massage techniques along with ancient Mayan practices. The spa's decor has been carefully designed to bring you and your partner into a state of relaxation, and the services combine all senses for a unique experience. Enjoy unforgettable sights, sounds, scents, and emotions as you experience massages by true masters of the craft.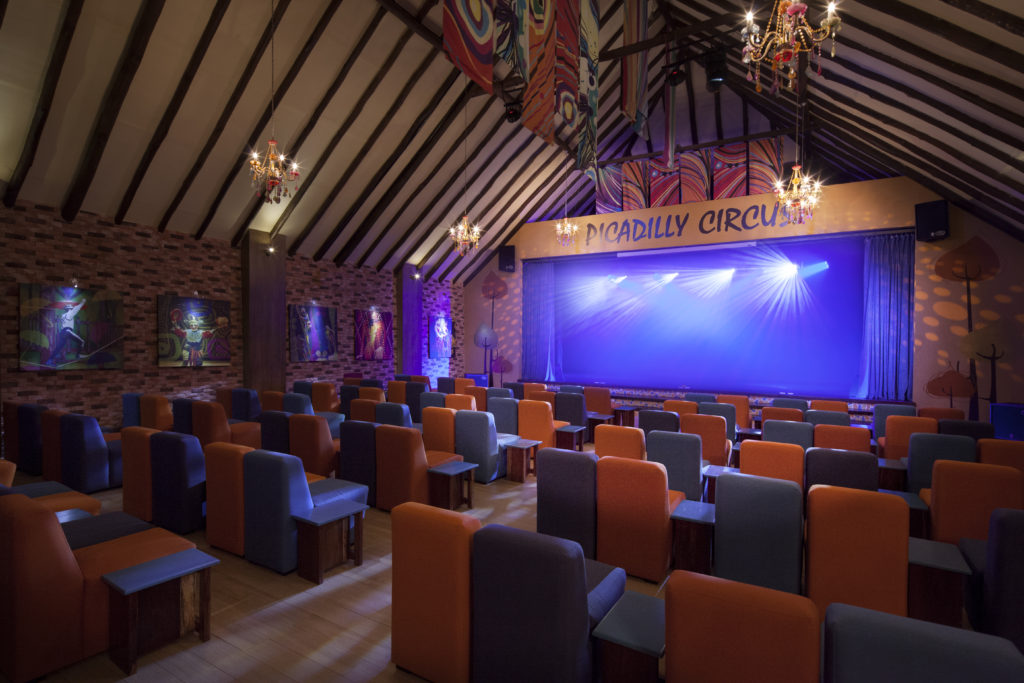 Intimate Fine Dining and Beach Side Grills
One of the most interesting onsite restaurants is Mia Casa which serves home-style Italian dishes in an Italian village setting. The atmosphere is both cozy and romantic, and the village is complete with colorful buildings, old fashioned street lamps, and other unique features guaranteed to make you smile. La Carreta provides localized Mexican dishes in a classical setting, and the nearby Klay Talay contrasts this with hyper-modern Asian fusion cuisine with a cosmopolitan interior. Driftwood is an open-air bar and grill right on the beach complete with live music and events. Culinarium is another outside dining experience, but with a more secluded setting including trees and local fauna right beside your table. With such an incredible variety of settings to explore and foods to sample, there's always an option for any mood.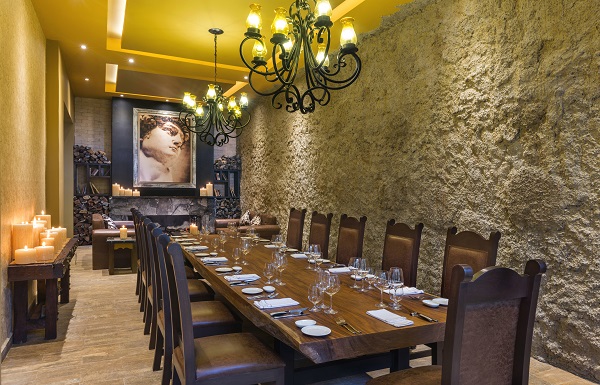 At El Dorado Seaside Suites, you and your loved one will be able to relax in a tranquil surrounding under the warm Caribbean sun!