UNICO 20°87° All Inclusive Vacations
With a stunning white-sand beach just steps away, life doesn't get any better with UNICO 20˚87˚ all inclusive vacations. This adults-only resort in Riviera Maya, Mexico offers a unique experience where itineraries are non-existent. All guests live in the moment, immersed in true Mexican culture and local history.
There's no need to hold back when you're at UNICO 20˚87˚. You'll get to enjoy the finest in amenities and service, including:
Contemporary yet luxurious accommodations
Diverse dining options in casual and elegant settings
Activities to suit all interests
Wedding packages and romantic celebrations
And more!
Ready to jet off on your beach vacation? Browse through hundreds of discounted all inclusive packages and SAVE BIG at All Inclusive Outlet >>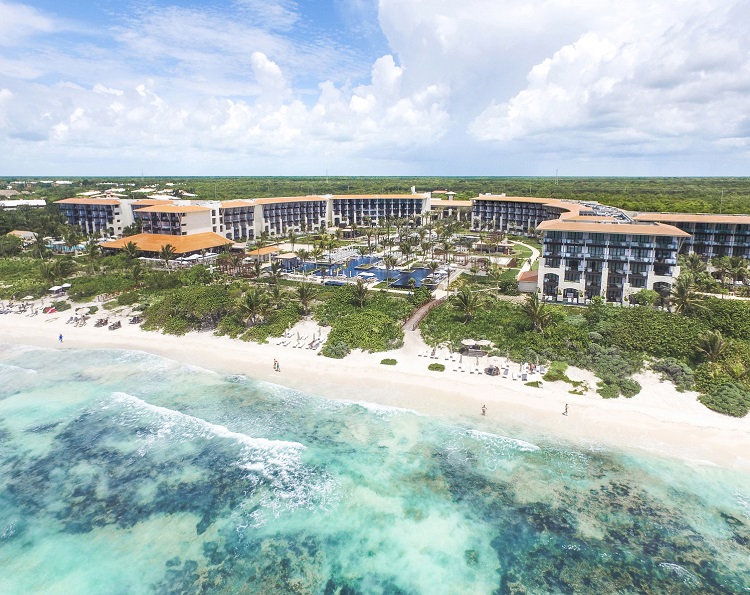 More information on UNICO 20°87° all inclusive vacations
What's Included?
UNICO 20˚87˚ wants their guests to have an experience unparalleled to any other vacation. They take the all inclusive vacation concept to a new level. Everything is included with your stay, from accommodations and dining to spa treatments and select excursions. You'll also receive assistance from a local host who's available to help with packing/unpacking, restaurant reservations, check-in and check-out, laundry, and more. Since everything is taken care of you for, the only thing you need to do is enjoy.
Accommodations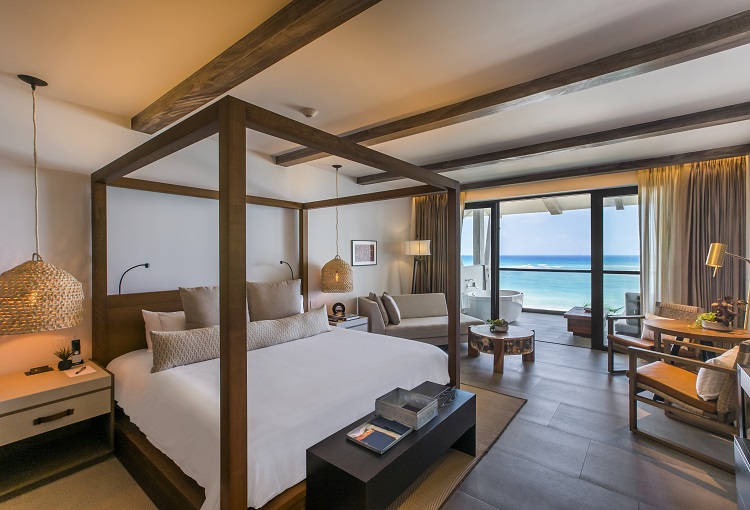 Enter your luxurious suite to find true Riviera Mayan character. Each room features local artwork that reflects the region's landscape and values. With the perfect combination of natural materials paired with modern amenities, you'll have your own space to unwind in.
Enjoy 24- hour room service, a rain shower, private terrace with miraculous views, a spa tub, and more. You can easily stay connected with your friends and family back home using free Wi-Fi and calls to the U.S. and Canada.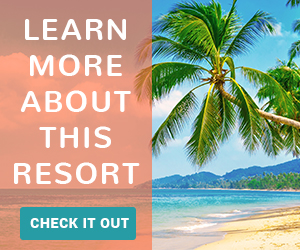 RELATED: Riviera Maya: Resort Sophistication At Its Finest
Restaurants and Bars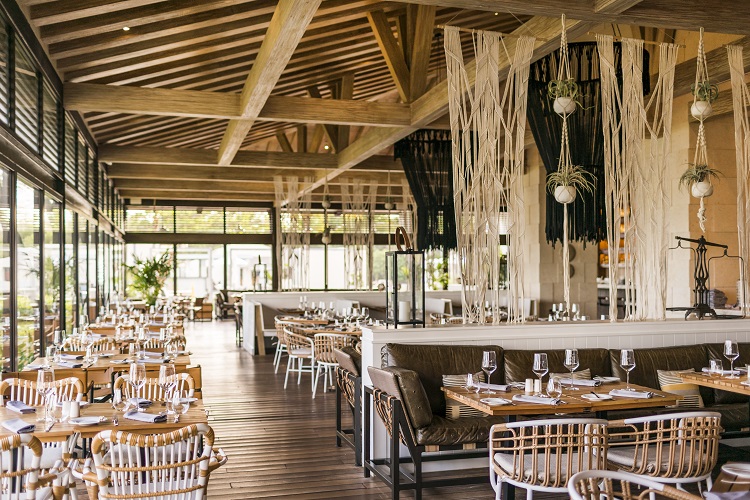 Each restaurant at UNICO 20˚87˚ has unique offerings that work perfectly for any occasion. Chef Xavier Pérez Stone heads Cueva Siete, which fuses local flavor into each meal so you can taste authentic Mexican cuisine. Dine at Mi Carisa for Italian and Mediterranean dishes or try Mura House for Japanese delicacies. 20.87 Restaurant sits near the beach and offers an array of meal options like breakfast buffets in the morning and fresh fish at dinner. Baked good, salads, and sandwiches are available at Café Inez for quick bites throughout your stay.
For expertly crafted cocktails and top-shelf drinks, look no further than the Cuban-style Palmera Lounge or Bar Balam. You'll also love La Botella, the resort's very own wine store offering a selection of red, white, and sparkling wines for you to enjoy.
Activities and Amenities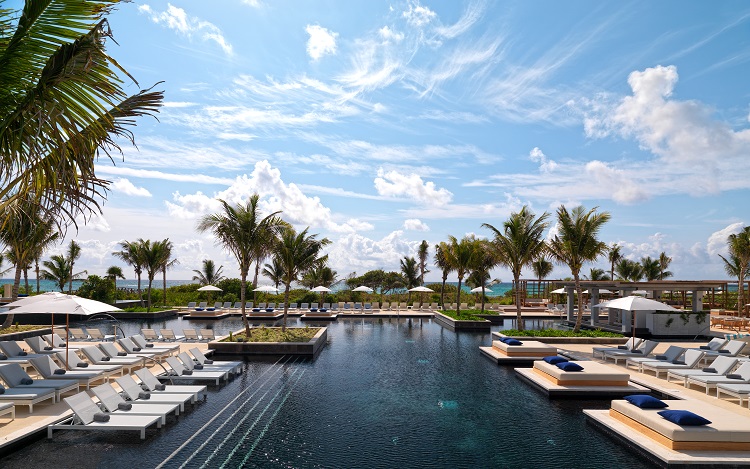 There's no room for boredom when you're at UNICO 20˚87˚. You can work up a sweat at the gym, try a water sport, or participate in fitness classes like yoga, spinning, and Pilates. Poolside and beachside service will gladly bring you a refreshing drink as you lounge in the sun. The tranquil spa features a hydrotherapy area, beauty rituals, and soothing treatments. Golf is nearby and you can also visit places like Garrafon National Reef Park, Chichen Itza, Tulum, and more.
Weddings and Romance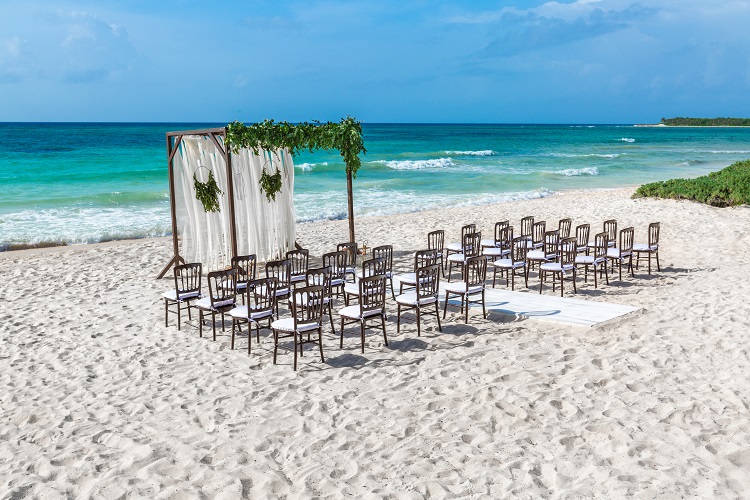 It's not hard to see why UNICO 20˚87˚ is an excellent choice for your beach destination wedding. The breathtaking location is one thing, but you'll also receive top-notch service to make sure your special day is everything you dreamed it would be.
Wedding specialists make planning easy and stress-free while three wedding packages allow you to add personal touches. Packages include ceremony location, wedding cake, sparkling wine toast, bouquet and boutonniere, and more to bring your vision to life. Brides also have two different options for beauty services so they look picture-perfect on the big day.
UNICO 20˚87˚ also offers a vow renewal package for couples who wish to celebrate a milestone in their journey together. Ceremony décor, bouquet and boutonniere, wedding cake, ceremony officiant, and a bottle of wine or mezcal will make it a memorable occasion.
Related to: Featured Resort: Hard Rock Hotel Riviera Maya
Let's recap all inclusive vacations at UNICO 20°87°
From the soft, white-sand beach to the wide array of cultural sights and activities, there's something for everyone to love in this coastal paradise. Visit All Inclusive Outlet today and search through the best discounted vacation packages to Riviera Maya and other beautiful locations.