Bermuda Resorts: Top 5 Places to Stay in Bermuda
January 8, 2019
*
by The AIO Team
*
1 Comment
The moment you set foot on the island of Bermuda, you'll be blown away by the hospitality, charm, and, of course, the natural beauty.  You'll also be impressed by the range of beach resorts where full head-to-toe pampering will have you floating on cloud nine.
With so many Bermuda resorts available, selecting accommodations for your vacation can be surprisingly tricky.  To help make your decision a little easier, we've gathered a list of the top 5 places to stay in Bermuda:
Rosewood Bermuda
Hamilton Princess & Beach Club
Elbow Beach Bermuda
Rosedon Hotel Bermuda
Pompano Beach Club
Ready to jet off on your beach vacation? Browse through hundreds of discounted all inclusive packages and SAVE BIG at All Inclusive Outlet >>
More information on our top 5 Bermuda resorts
Rosewood Bermuda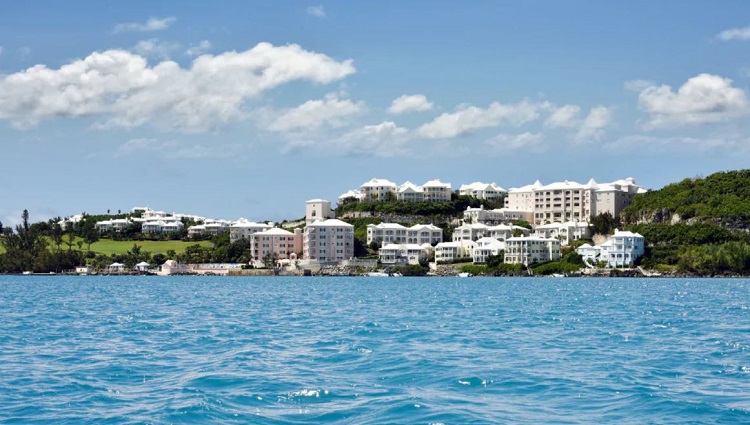 Make your escape to the pink-sand beaches of Rosewood Bermuda. Here you'll spend much of your time gazing in wonder at the stunning surroundings, whether you're relaxing on the beach or in the comfort of your luxurious room or suite. Island vibes and a tranquil atmosphere set the tone for a memorable Bermuda beach vacation.
Accommodations at Rosewood Bermuda are bright and spacious for maximum comfort. Stylish furnishings, private balconies, fine linens, and more make each room and suite the perfect oasis to enjoy your time in paradise. The resort even offers two-and-three bedroom residences for families or groups of friends.
Stop by Sense®, A Rosewood Spa for a rejuvenating experience. Lounge by the reflection pool, relieve your muscles with a massage, or treat your skin to a facial. When you're not being pampered, get in a workout at the fitness center or take a yoga class. Additional land and water sports are available for all while babysitting services and a kid's program are offered to young guests.
There are plenty of food and beverage options to choose from at Rosewood Bermuda. Enjoy fresh seafood, Italian dishes, and local ingredients. Find craft cocktails at Tucker's Bar. Visit Conservatory Bar & Lounge for coffee in the morning, tea in the afternoon, and your favorite drink at night once the sun sets. Add a unique flair to your stay by booking an Epicurean Encounter where you'll have the opportunity to explore the region and taste its authentic flavors.
Book and SAVE on your vacation: Rosewood Bermuda packages are available at All Inclusive Outlet.
Hamilton Princess & Beach Club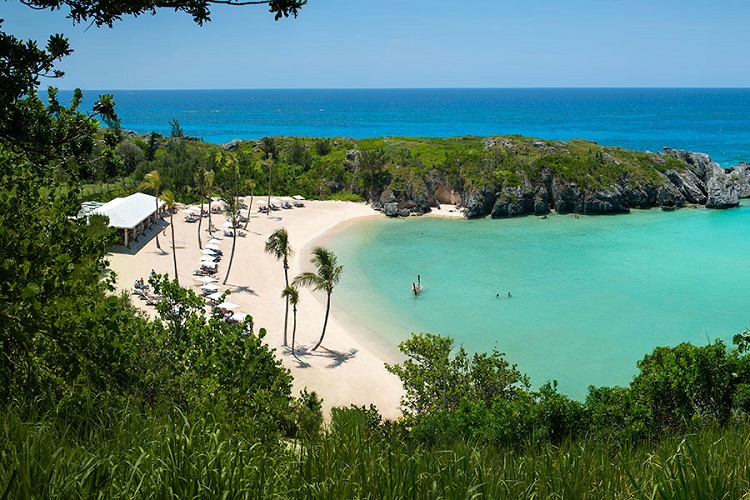 Generations of visitors have escaped to the iconic Hamilton Princess & Beach Club in hopes of experiencing Bermuda's version of resort paradise. Combining historic charm with modern convenience, this highly regarded property boasts its serene location on a private cove – the perfect spot for a quiet retreat.
Make your way to the infinity pool for time under the tropical sunshine. If you need a pick-me-up, visit the pool bar where they serve cocktails, craft beers, and ice cream. Whenever you're not lounging, a range of exciting activities fills each day with lasting memories. Enjoy a rousing game of tennis along Sinky Bay or take to the open water on a stand-up paddleboard. The resort even has its own retail arcade selling luxury brands for the perfect gift or souvenir.
After a day of thrills, retreat to the 'Pink Palace' where you'll find your home away from away. Rooms and suites feature scenic views, comfortable furnishings, and tasteful decor. Enhance your stay by booking a Penthouse Suite where luxury is taken to the next level with private balconies, living and dining areas, soaking tubs, and more. And if your room is in the Farimont Gold wing, additional perks like private check-in, complimentary breakfast, access to an exclusive lounge, and more will make you feel truly spoiled.
Of course, don't forget about the resort's exceptional dining options. Enjoy delicious meals in an elegant atmosphere or a more laid-back environment, depending on your mood. If you really want to take it easy, savor breakfast in bed or spend a quiet night in and order room service. There's something to satisfy every guest!
Book and SAVE on your vacation: Hamilton Princess & Beach Club packages are available at All Inclusive Outlet.
Elbow Beach Bermuda
Relax in style and enjoy life at a leisurely pace when you vacation at Elbow Beach Bermuda. This oceanfront resort spans over 50 acres, allowing you to stroll through lush gardens or along a lovely stretch of pink sand as you soak in that Caribbean sunshine. Along the way, you'll discover a fascinating history which dates back to the early 1900s. You'll also find there's plenty of ways for relaxation and island fun.
A large free-form swimming pool will tempt you with hours of lounging (and we highly encourage doing so!). Move your feet in a game of tennis or venture to the sea in a kayak. Indulge in luxurious spa treatments like massages, body wraps, and facials to feel completely rejuvenated.
When it comes to dining, Elbow Beach provides satisfying menu options. Three open-air venues allow you to try local seafood, Mediterranean cuisine, tapas, and sushi. Gorgeous views of the beach or ocean make the vacation experience even more enjoyable!
Your room or suite is the perfect space to escape to whenever you need privacy. Sit outside on your balcony or terrace or take a mid-afternoon nap on your cozy bed. Don't feel like going anywhere? There's a simple solution: 24-hour room service. Onsite cottages hold up to six guests and are furnished to make you feel like you've found your home-away-from-home!
Book now and SAVE on your vacation: Elbow Beach Bermuda packages are available at All Inclusive Outlet.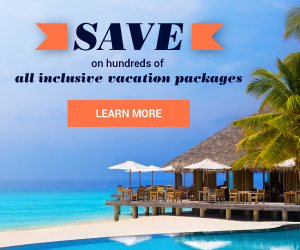 Rosedon Hotel Bermuda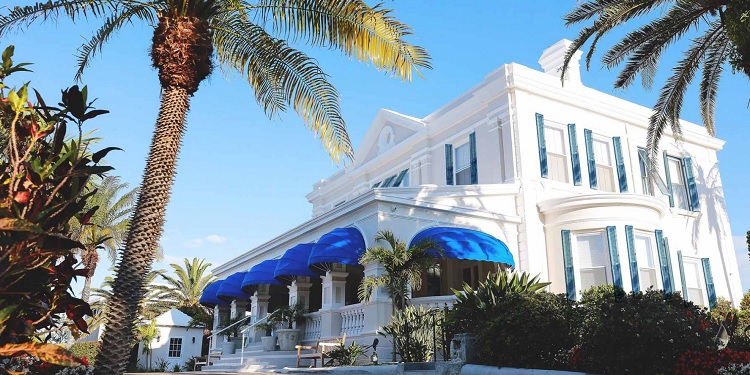 Rosedon Hotel Bermuda offers a unique experience for guests who take pleasure in old-world charms. Just a short walk from the beloved city of Hamilton, the hotel's inherent elegance is evident in every detail.
Colorful designs and stylish décor give rooms their charm. No two rooms look the same, but all include a flat screen TV, mini fridge, complimentary Wi-Fi, furnished patio or balcony, and more. Plus, large beds, fine linens, and pillow top mattresses provide the utmost comfort and relaxation.
Huckleberry features seasonal menus offering a range of mouthwatering plates made with fresh ingredients. Brunch and afternoon tea are both served on the weekends and the restaurant is mindful of guests with any dietary restrictions. Beau's Bar serves a wide range of alcoholic and non-alcoholic drinks to pair with your meal.
As a resort guest at Rosedon Hotel, your stay includes complimentary bike rides, electric car rentals, free beach shuttle service, and more! Go for a relaxing swim in the heated swimming pool or take a leisurely stroll through the property's exotic gardens. There's also an onsite fitness center where you can enjoy free weights, exercise programs, and a squash court. No matter how you spend your time, you'll have a memorable experience at this Bermuda resort!
Book and SAVE on your vacation: Rosedon Hotel Bermuda packages are available at All Inclusive Outlet.
Pompano Beach Club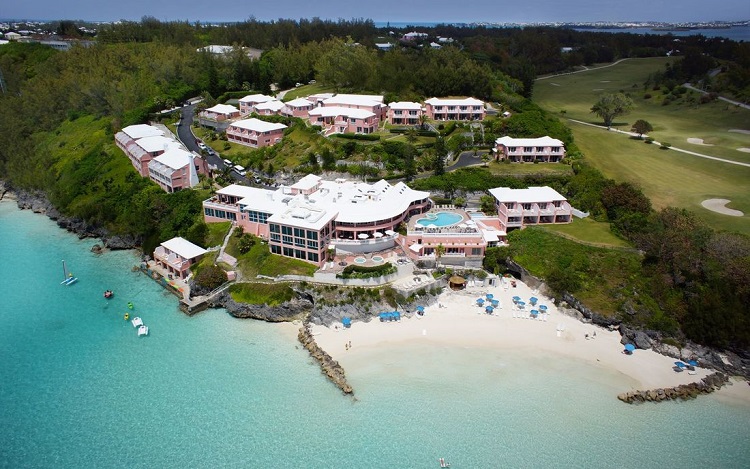 Sophisticated yet enticingly casual, the Pompano Beach Club offers an exquisite experience overlooking dramatic beach scenery. A variety of accommodations allow you to take a break from your daily routine. Rooms and suites feature full or partial ocean views, comfortable sitting areas, mini refrigerators, daily housekeeping service, and more. Multi-bedroom townhouses with upper and lower levels are perfect for larger groups who need plenty of space.
With so many exciting activities easily accessible around the resort, you might not spend much time in your room. Instead, you'll find yourself swimming in the heated pool, lounging in an oceanfront Jacuzzi, exploring the water in a glass-bottom kayak, or hitting up the adjacent golf course. When evening arrives, you'll dance to your favorite hits at the Sunset Lounge or listen to upbeat music performed live by a steel drum duo.
Complete your stay at Pompano Beach Club with delectable oceanfront dining. Sit down and gaze out onto the beautiful sea for all your meals as you send your taste buds on a flavorful journey. With a wide range of menu items, from fresh seafood to deli sandwiches, you'll always have something delicious to look forward to. And of course, the pool bar and beach bar serve refreshing drinks to quench your thirst throughout the day!
Book and SAVE on your vacation: Pompano Beach Club packages are available at All Inclusive Outlet.
Let's recap the top 5 Bermuda resorts to vacation at
Make memories at one of the world's most beautiful island nations, Bermuda. Boasting gorgeous views and incomparable hospitality, this tropical locale is the perfect destination for your next beach getaway. To guarantee an affordable price without compromising quality, visit All Inclusive Outlet and search through the best discounted Bermuda vacation packages for your every need!