Top Things To Do in Barbados on Vacation
June 21, 2016
*
by Admin User
All Inclusive Outlet's Travel Consultant Anna Cropper visited Barbados in May and gained first-hand knowledge of the top things to do in Barbados on vacation.
Her top activities in Barbados include:
Oistins Fish Fry
Bathsheba ("The Soup Bowl"
Crop Over Festival Events
Food, Wine and Rum Festival
Mount Gay Rum Distillery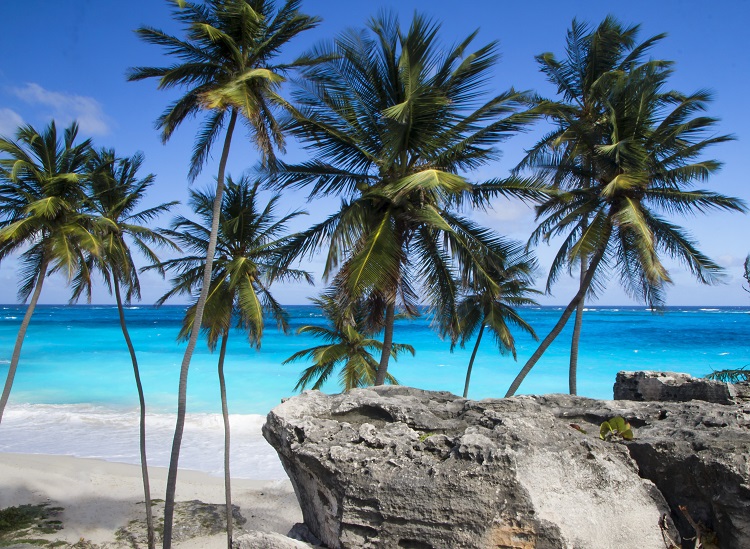 Learn more about the top things to do in Barbados on vacation
1. Oistins Fish Fry: Oistins is a local hot-spot full of local food vendors (famous for their fish fry), arts and craft vendors, and live music. I bought some beautiful handmade bowls and jewelry here. Oistins is the local hotspot on weekends, and there was a nice mix of locals and tourists when we went. It was quite crowded, but I never once felt unsafe (everyone is so friendly!). Oistins is known as a "must-do" while on the island, and Couples Barbados even offers free transportation to the area on Fridays (the most popular night to go).
2. Bathsheba ("The Soup Bowl"): The most awe-inspiring view for me was when our island safari tour drove to the highest point in Barbados and overlooked Bathsheba, a town with a rugged coastline on the eastern side of the island. We then traveled down to the coast and walked along the beach for a while. Most of us took turns posing for photos in front of the large, unique "Mushroom Rock" and reveled in the sights of "The Soup Bowl" (the nickname of the beach, which is the home of annual international surfing tournaments). I felt like Bathsheba had the most beautiful and unique geography of the entire island – a definite "must-see" part of the island in my opinion!
3. Crop Over Festival Events: Starting in mid-May and ending in August, Crop Over, a harvest festival, is the biggest celebration in Barbados and the locals' favorite time of the year. Those who visit Barbados in the summertime should take advantage of this and attend some of the festival's parades, concerts, or street parties. It will be the perfect way to experience the true culture of Barbados.
4. Food, Wine, & Rum Festival: Next to Crop Over, this is one of the major events in Barbados. It takes place in late November, and features events and experiences at various island hotels, restaurants, and other local spots that celebrate Bajan food, wine, and rum.
5. Mount Gay Rum Distillery: Barbados is known as the birthplace of rum, and visitors can take a tour of the distillery and learn about the production process and the history of rum on the island. Also, rum is such an integral part of the country's economy that there are over 1,500 rum shops in Barbados! So even if visitors don't have time for a distillery tour, they won't have any trouble finding a sample of the liquor if desired. The national cocktail is rum punch, and visitors will get many chances to have this delicious treat as well—it is served practically everywhere!
The top things to do in Barbados on vacation are exciting, culturally enriching and most of all, fun! We recommend visiting this charming Caribbean island as soon as you can.
Learn more about Barbados and SAVE on your next vacation with All Inclusive Outlet >>