All Inclusive vs. European Plan: Vacation Plans Explained
September 21, 2017
*
by Admin User
Understanding what vacation options are available to you while planning a trip will help you be prepared budget-wise and will ensure there are no unexpected surprises. One aspect that causes confusion among travelers is what the different types of vacation plans are.
In short:
All Inclusive typically means everything is included (food, drink, activities, etc.)
European Plan typically means only accommodations are included
Save on your next all inclusive vacation by booking with All Inclusive Outlet >>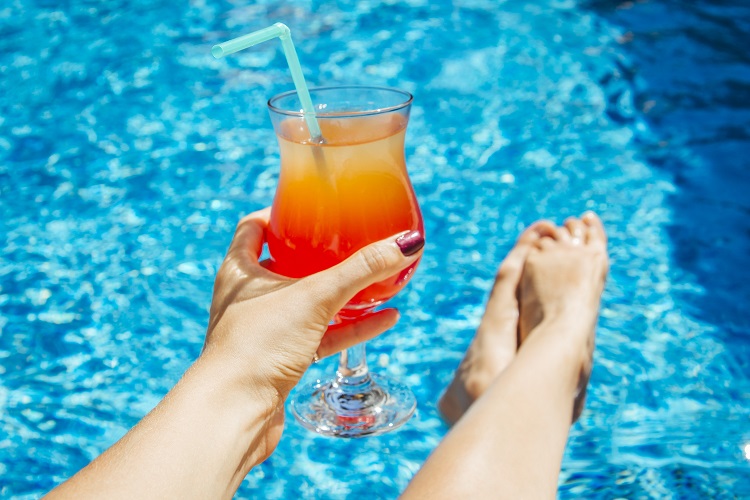 More about All Inclusive vs. European Plan Options
European Plan (EP)
When looking at your options for accommodations, you might see the phrase European Plan, or EP for short. This plan usually refers to accommodations only. European Plans do not include meals or drinks, therefore, if you choose this option, you will need to budget in for food, drinks, taxes, and tips. If the resort you are looking at offers the European Plan and you are not a big spender on food and drinks, then this might be an option for you. But keep in mind that even if you choose the European Plan to save some money, things could easily go beyond your anticipated food costs once you are at your destination. For this reason, many people will go with an All Inclusive package.
All Inclusive Plan
All Inclusive includes accommodations (and usually the hotel taxes), tips, meals, drinks (including alcoholic drinks), along with a variety of activities and nightly entertainment. Most of the time, even transfers from the airport to the resort are included with trips booked through AllInclusiveOutlet.com.
By choosing to stay at an All Inclusive resort, a wide range of dining options opens up, thus allowing you to be more adventurous at meal times. This option comes highly recommended if you don't want to think about what menu items you can order each day to stay within a set budget. Dining options usually include a choice between eating buffet-style vs. a la carte specialty restaurants.
One of the greatest things about choosing an All Inclusive package is that you don't have to sign in for anything. You can just show up to a restaurant or bar, enjoy yourself, and leave when you are finished. If you are at a resort that offers both European plans and all inclusive plans, then you most likely will be given a wristband if you chose the all inclusive option.
In addition to meals, a range of activities will be included with an All Inclusive package. Some resorts offer such a wide range of activities, it would be impossible to do them all during a standard week-long vacation! Each resort varies on what is included, therefore it's best to double-check what activities might not be covered, such as is normally the case with spa packages or motorized water sports.
Ready to book and SAVE on your next all inclusive vacation package? Visit AllInclusiveOutlet.com now >>
Other Vacation Options
Still wondering what the difference is between an All Inclusive vs. European Plan? Here are some other vacation plans to consider.
The American Plan (AP) offers three meals—breakfast, lunch and dinner—typically in the hotel restaurant. It can also be referred to as Full Board or Full Pension. The American Plan is a good option if you are staying in a remote location with only one dining option, and can give more bang for the buck than a hotel that does not offer any meal plan.
The Modified American Plan (MAP) will again be offered in a hotel dining room, and will typically feature breakfast and either lunch or dinner. The cost for the third meal is up to you. This can also be referred to as Half Board or Half Pension.
The Breakfast Plan (BP) generally refers to a full, hot breakfast. In comparison, a Continental Plan (CP) indicates that a Continental breakfast is provided. A Continental breakfast usually involves coffee, milk, tea, or hot chocolate with a variety of pastries, cereals, yogurt, or cold, sliced meats as options. This type of breakfast is typically a self-serve situation, however if a waiter does serve any food or pour beverages, then it is recommended that you leave a tip.
Lets Recap: All Inclusive vs. European Plan…and Beyond
Overall, we've seen a large spike in all inclusive resort interest, especially in the Caribbean and Mexico. Resorts are now pulling out all the stops, and coming up with their own ways to make their all inclusive packages stand out with more amenities and luxuries included.
While European Plans are still available in destinations such as Puerto Rico, Aruba and Hawaii, we predict more and more resorts will start popping up with lavish all inclusive packages, so keep an eye out!