Best and Cheapest Time to Visit Cancun
For many, Cancun is the sun-drenched star of the Mexican-Caribbean, especially when it comes to all-inclusive vacation resorts. It boasts a lively and welcoming culture, miles of white-sand beaches, and shimmering blue waters worthy of a postcard.
To get the most out of your beach vacation to Cancun, you want to choose the right time to visit. This means considering weather and temperature, prices, and any festivals or celebrations you may want to experience (or avoid!).
Here's what you need to know about the best and cheapest time to visit Cancun, Mexico:
Ready to jet off on your beach vacation? Browse through hundreds of discounted all inclusive packages and SAVE BIG at All Inclusive Outlet >>
Weather Considerations: The best time to visit Cancun

Fall and Winter
Expect weather with highs in the mid-80s and lows in the mid-60s. Sometimes cold fronts hit the region, driving temperatures down. These pleasant temperatures draw in the crowds, making December-February known as 'high season', AKA the most popular time to go. Check the forecast before hopping on the plane so you can pack the most appropriate clothing for your trip.
Spring and Summer
During Cancun's warmer seasons, you can expect temperatures ranging anywhere from the low 80s through the low 90s. Although the humidity can make things feel more intense, you'll have a nice sea breeze to help you cool off.
Hurricane Season
Hurricane season stretches from late June to early November. Many times, this involves spots of rain for days straight. However, Cancun has occasionally been hit by tropical storm or hurricane-force winds. If a storm is coming to the area while you're on vacation, you should be warned well in advance. We always recommend purchasing travel insurance should you be booking a Mexico vacation during hurricane season. This way, you're protected from unfavorable weather conditions.
Cost Considerations: The cheapest time to visit Cancun

Prices
Cancun has a high and low tourist season, which can cause differences in pricing. The high season, running from the end of November through April, coincides with picture-perfect temperatures. Expect weather to range anywhere from the 70s to mid-80s and pricing to be at peak prices.
Note: Cancun is a major destination for college students on Spring Break, which roughly runs from mid-March into April. Prices may spike then and the city can get a little boisterous and crowded.
From May to November, and especially the warm and rainy months of September and October, you can expect the lowest prices. However, you may be able to score good deals year round, especially if you're willing to compromise a little on the timing. Always keep an eye on your favorite resorts; they may offer unexpected deals throughout the year.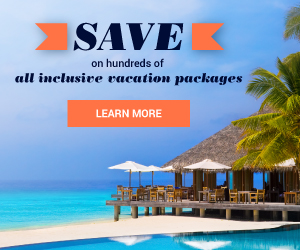 RELATED: Best Places to Stay in Cancun, Mexico
Celebrations: Holidays and festivals in Cancun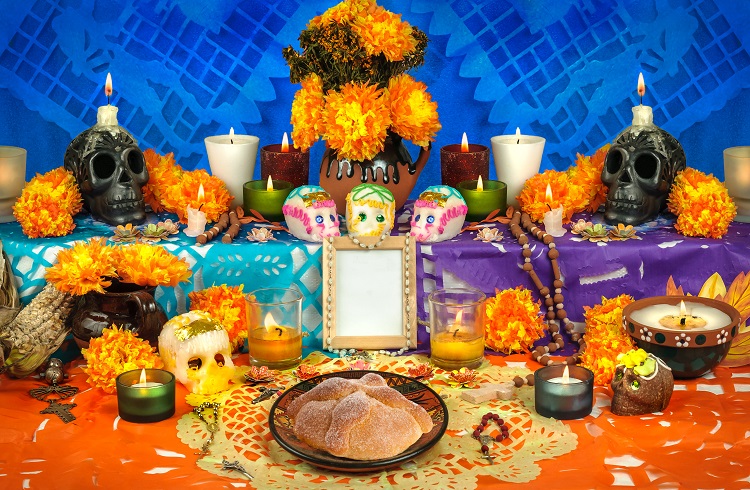 Maybe you don't travel to 'get away from it all.' Maybe you're interested in immersing yourself in the local culture! Cancun has a vibrant, welcoming holiday schedule with exciting events celebrated year-round. When booking your vacation, there are a few celebrations to keep in mind.
Riviera Maya Film Festival (RMFF)
April
Cancun is a beating heart of local and international culture, which can be recognized during the Riviera Maya Film Festival (RMFF). This festival lets you sample the best of up-and-coming and experimental filmmakers from around the world. Of course, it wouldn't be a Mexican celebration without great food, catchy music, and lots of dancing!
Viva México en Cancun
September
This festival stretches an entire month.  If you visit Cancun during September, you can experience the best of local artists and entertainers. Maybe you'll pick up a few souvenirs along the way! You can also enjoy performances of traditional folk music, dancing, and delicious food.
Independence Day
September 16th
Can't get enough fireworks? Mexicans celebrate their independence from Spain in mid-September. Expect major celebrations in Isla Mujeres and downtown Cancun, including music and dancing, parties, excellent food, and free-flowing tequila. When night falls, there's a gorgeous fireworks display!
Day of the Dead (Dia de los Muertos)
Early November
Mexican culture celebrates life and honors the dead that have passed in generations before. Hope you aren't afraid of cemeteries; many of this holiday's activities start there! You can expect everything from solemn church ceremonies to hopping music and, of course, sugar skulls and other mouthwatering treats.
Related to: Featured Resort of the Week: Dreams Riviera Cancun Resort & Spa
Now that you have an idea about Cancun's weather, holiday festivals, and cheapest seasons, are you ready to book your beach getaway? At All Inclusive Outlet, we offer the best priced vacation packages at the hottest destinations. Check out our website to see which gorgeous resorts are available!