Costa Rica: Experience the Beauty of Central America's Most Diverse Nation
Costa Rica is a peaceful, yet vibrant Central American nation with natural beauty everywhere you look. Located between Nicaragua and Panama, the small country is also bordered by the Caribbean Sea and the Pacific Ocean, both of which provide stunning expanses of beach.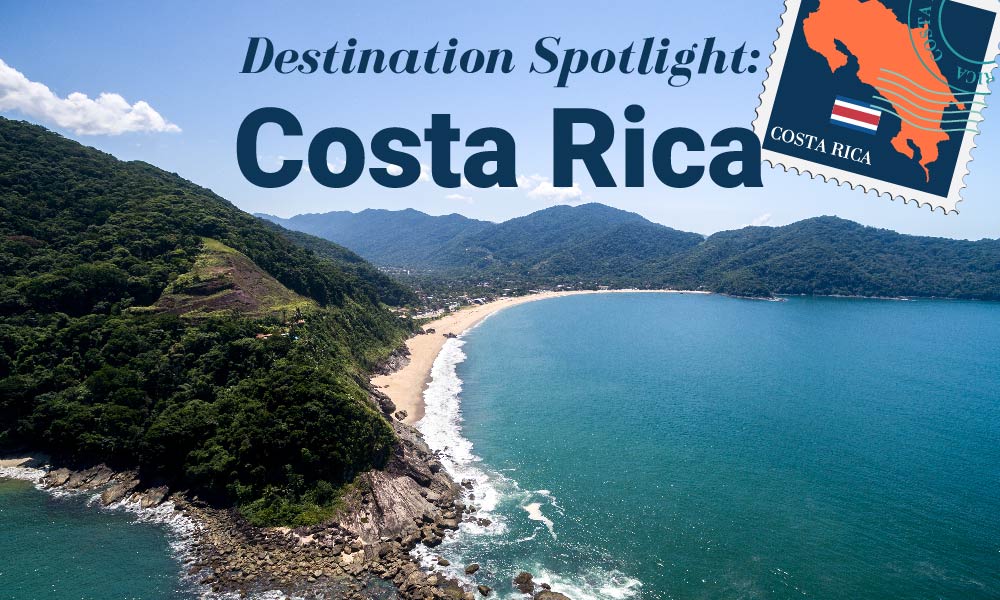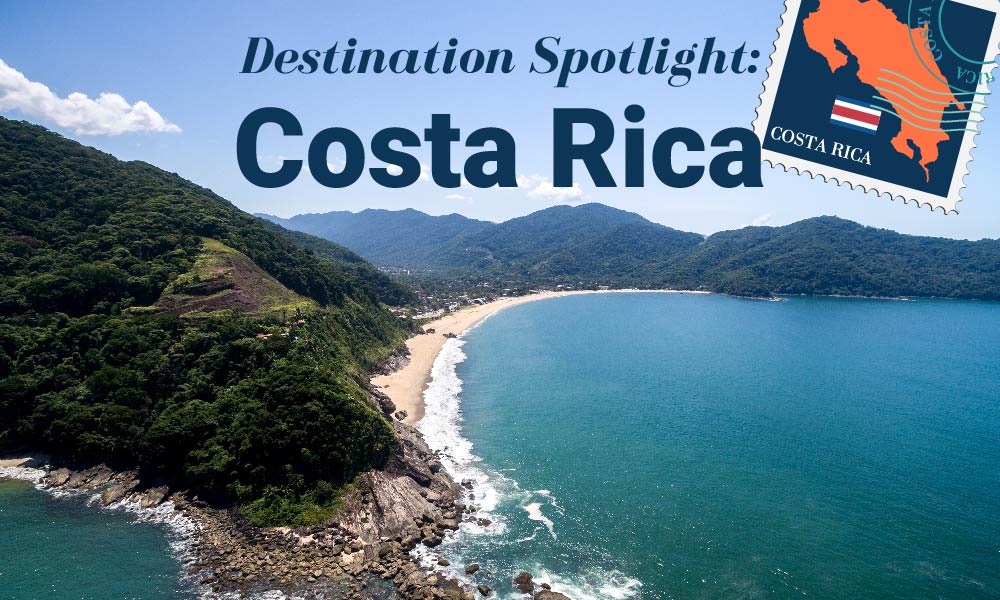 What Makes Costa Rica Unique?

Nature lovers adore Costa Rica, which, despite only encompassing a mere 0.03 percent of the Earth's surface, is one of the world's richest nations in terms of biodiversity. Over 800 bird species call Costa Rica home for at least part of the year, making the nation a bird watcher's paradise! Travel enthusiasts can explore Costa Rica's abundant plant life, admiring the beautiful heliconia — which boasts dozens of species in Costa Rica.
The culture of Costa Rica is nearly as diverse as the landscape, with a variety of traditions shaping life in each of Costa Rica's lovely villages and cities. While Roman Catholic practices dominate much of the country, a variety of indigenous communities continue to uphold rituals that go back hundreds, even thousands of years. Costa Ricans respect and appreciate the many different cultures that make their nation the diverse, vibrant place it is today.
Things To Do
Lounging at the beach is a top activity among Costa Rica's visitors, who appreciate the white sand and gorgeous sunsets of Playa Espadilla Sur, Playa Avellanas, and Playa Virador. Manuel Antonio National Park is home not only to several of the world's loveliest beaches, but also squirrel monkeys, howler monkeys, three-toed sloths, and other unique wildlife.
Adventurous tourists favor Arenal Volcano, which is currently in a resting phase. Arenal Volcano National Park is also home to the smaller Chato Volcano, which has been inactive for thousands of years. Both volcanoes offer hiking, mountain biking, and zip lining.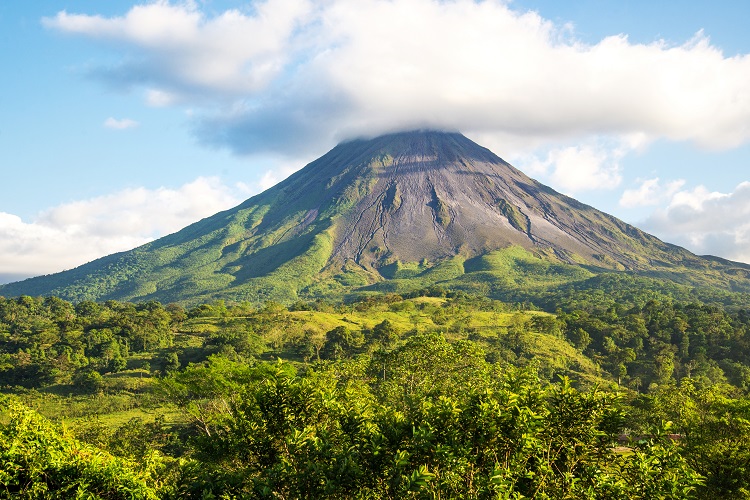 Poas Volcano, at almost a mile across and 1,050 feet deep, is the largest active crater in the world! This eye catching natural wonder is a result of the geothermal forces that formed Costa Rica, at times when the clouds break, you'd be amazed to see the bubbling, green rain at the bottom, encircled by steam rising from fumaroles.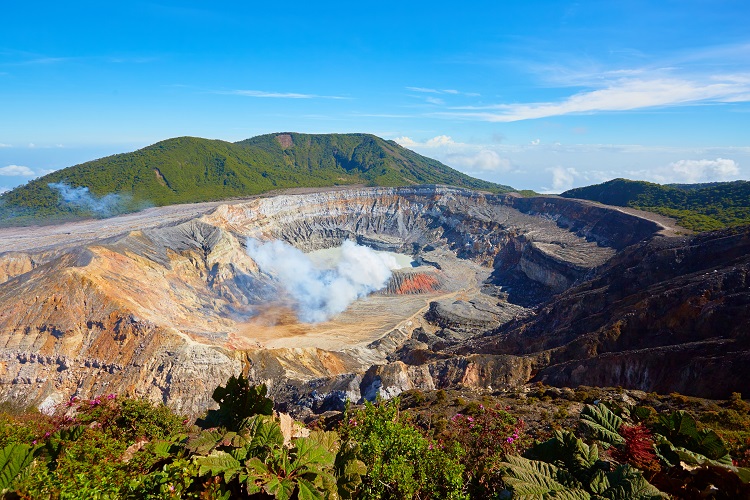 Costa Rica's rich landscape is scattered with breathtaking hot springs, ranging in size and allowing you to unwind in a heated cozy space, with a cold martini. Some cooler hot springs are built for the even more adventurous guests, who may plunge into deep pools or glide down exhilarating water slides.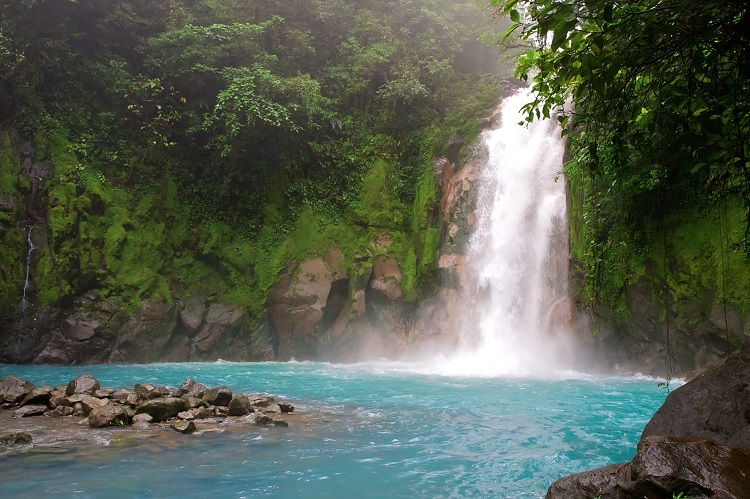 Where To Stay
Luxury and culture are paired to great effect at Costa Rica's top resorts, where visitors can relax on the beach and explore local attractions.
Active family fun is a priority at Riu Palace Costa Rica, where visitors of all ages hang out in the pool, play tennis in lighted courts, and experience the beauty of Costa Rica while snorkeling off the beach.
An inviting all-inclusive resort, Dreams Las Mareas Costa Rica  is the perfect destination for an unforgettable family vacation. Young travelers enjoy the resort's abundance of exciting activities, while adults exploring its pools and exclusive bars.
Situated on a breathtaking volcanic sand beach, Secrets Papagayo Costa Rica is a luxurious adults-only resort. Active types love to play beach volleyball and take water aerobics classes in the resort's expansive pools. At night, is when this property really comes to life as guests hit the beach for the ultimate dance party.
Whether your idea of a good time involves a pounding heart on a volcano zip line, exploring large active craters, learning about a new-to-you regions biodiversity, diving into hot springs or a relaxing afternoon on the beach, you'll love the unique atmosphere and culture of Costa Rica.