Destination Spotlight: Let St. Lucia Take Your Breath Away!
St. Lucia is an idyllic destination located in the sublime Eastern Caribbean. This vibrant island is packed full of rich nature, stunningly sharp mountains, and hillside towns with pastel homes and mesmerizing architecture. St. Lucia also features world-renowned beaches with soft sand and crystal-blue waters that are perfect for exploring! Before your next vacation, get the lowdown on St. Lucia and discover the captivating island that you've always dreamed about traveling to.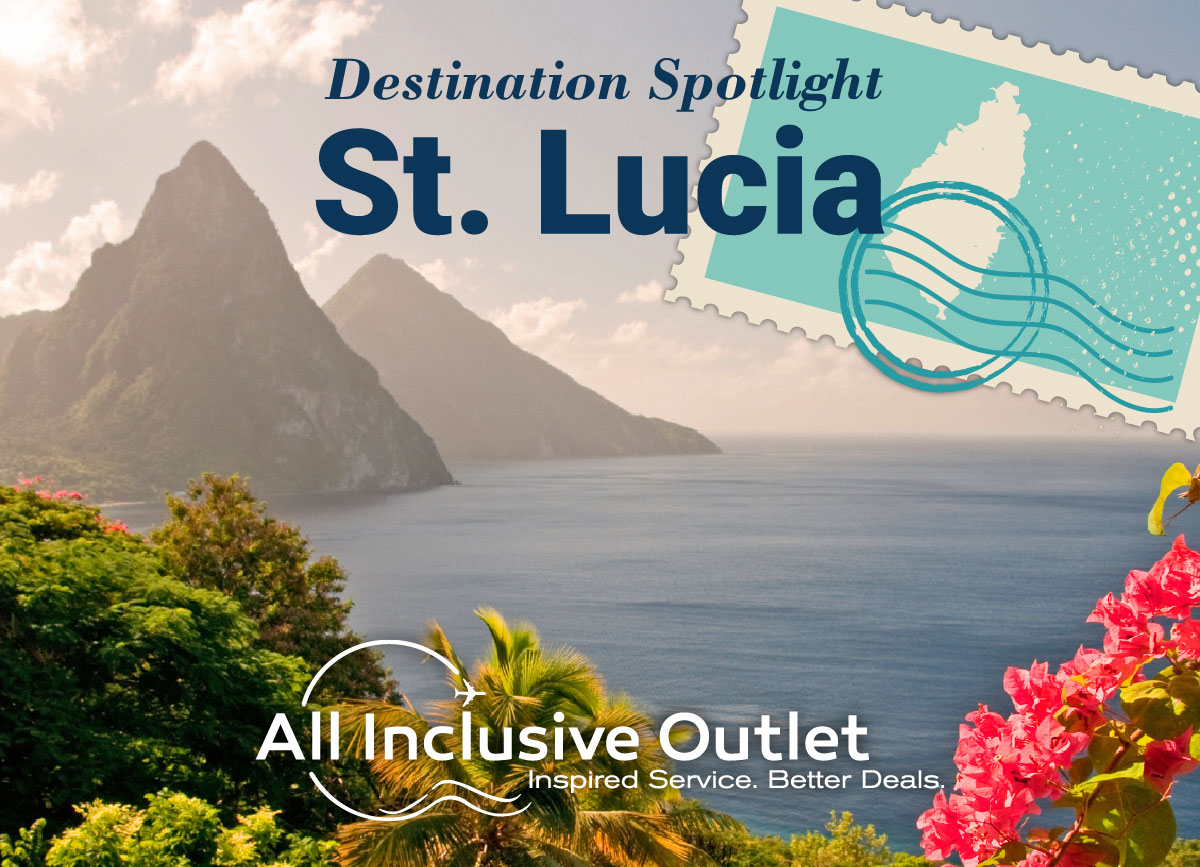 Mystifying Nature, Serene Beaches, and Colorful Towns
St. Lucia has the best of all worlds. The sharp and jagged Pitons Mountains rest on the east coast, and they make for a breathtaking and memorable view in any season. Castries, the capital city, is a vibrant port with colorful houses, hillside views, and enchanting paths. Plus, who can resist the island's impeccable beaches with amazing views and activities? All of the coasts have different aesthetic and energy so whether you want secluded romance or bustling adventure, St. Lucia is the perfect destination for you!
All-Inclusive Resorts for an Amazing Vacation
Coconut Bay Beach Resort & Spa
St. Lucia is full of luxury all-inclusive resorts specializing in romantic escapes and fun family getaways. Coconut Bay Beach Resort & Spa combines the best of St. Lucia with its all-inclusive property for families in one area while the adults-only section is on the other side. With a mile long private beach, water park, gourmet meals and large selection of activities, there's something for everyone in this expansive yet charming resort!
For purely romantic trips, Rendezvous is a tropical adults-only paradise perfect for winding down and recharging. With a stunning beachside location plus incredible inclusive offerings, you and your partner can enjoy the island atmosphere in a private and exceptional setting.
St. James Club Morgan Bay is another family-friendly, all-inclusive resort with an Old World style. Enjoy relaxing on a palm-tree lined private beach, or head into the nearby Rodney Bay Marina or acclaimed golf course for further entertainment. When the sun sets live island rhythms eco throughout the resort while inclusive premium drinks are served.
All of these resorts have a multitude of fine dining experiences paired with water sports, spas, and excursions to make your trip unforgettable!
Local Foods and Entertainment
St. Lucian Chefs hold a high regard to food presentation, paying close attention to detail and perfection. Classic St. Lucian cuisine is a combination of French and Indian influenced dishes along with its own tropical twist. St. Lucia uses a large amount of fresh fish, juicy fruits, and divine seasonings! One of the most popular national dishes is salt fish with banana, but you can try a variety of fish and combinations to find one that suits you best!
At your resort, enjoy nightly dancing under the stars, hikes through the lush rainforest, and all of your favorite water-sports from kayaking, paddle boarding, snorkeling or even scuba diving tours. For more adventures take a tour to Sulphur Springs, which is renowned as the only volcano you can actually drive up to! St. Lucia is famous for its natural and man-made treasures, and you only need one hike or walk through town to see why!
With endless possibilities, there has never been a better time for an all-inclusive vacation in St. Lucia! Enjoy activities for the whole family, or pamper yourself with world-class spa treatments before a romantic evening. Wherever you stay in St. Lucia, your vacation is guaranteed to be unforgettable!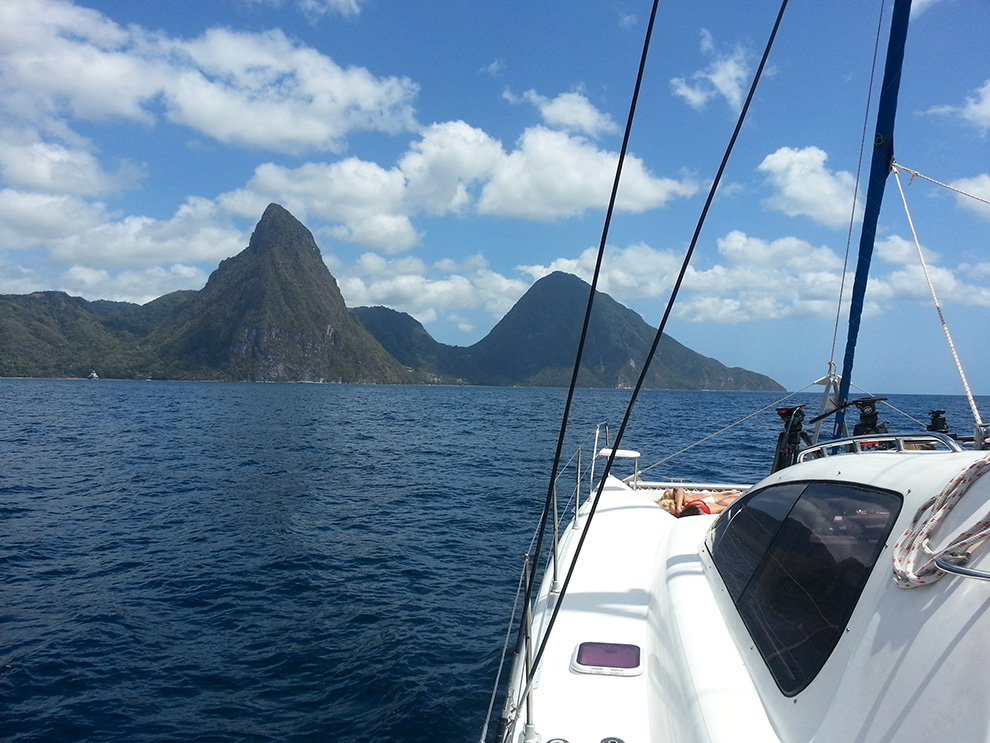 Feeling excited? Find out more here!